Welcome to The Deadliest Bionicle!
Here is how it works: I show you pics of five Bionicle warriors, for the first 3 days after the warriors are revealed you post a vote towards one warrior after three days the warrior with most votes is one of the two that will fight. The three days after that vote for a different warrior who you want to face the winner of the first round. Then I will reveal the stats of those two warriors and make a battle report of them fighting. To prevent one lucky die roll from winning the fight they will battle 10 times.
And your choices are as follows:
Rakas the Fighter, on his steed Gorlog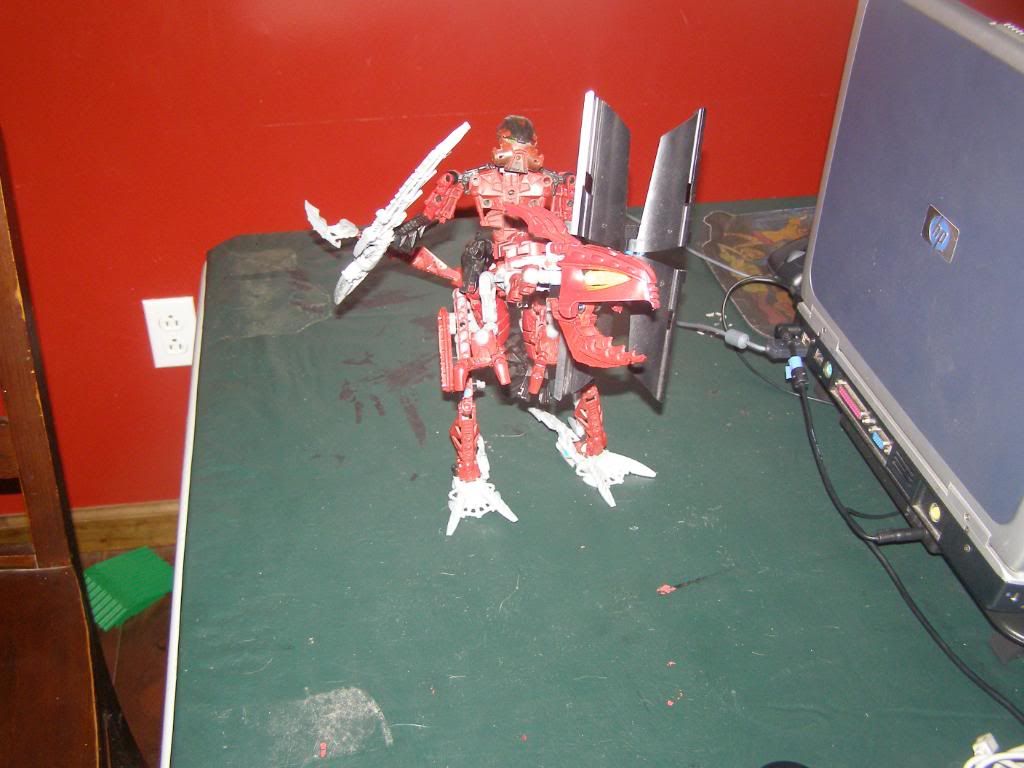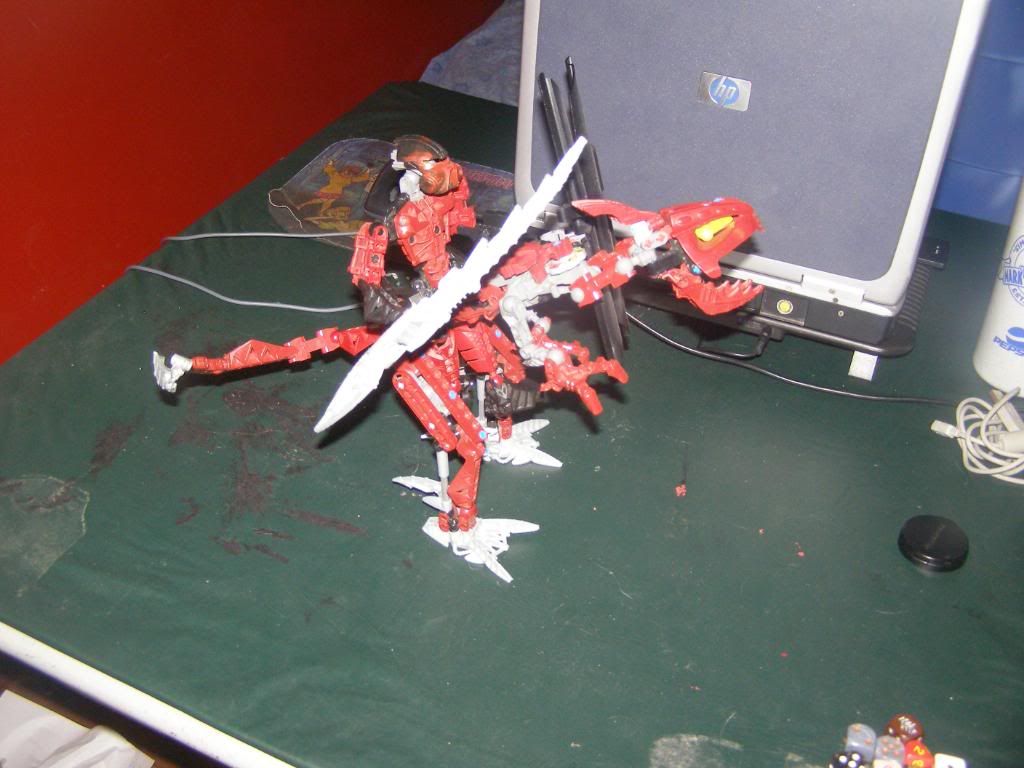 Takanuva Shadow/Light Toa.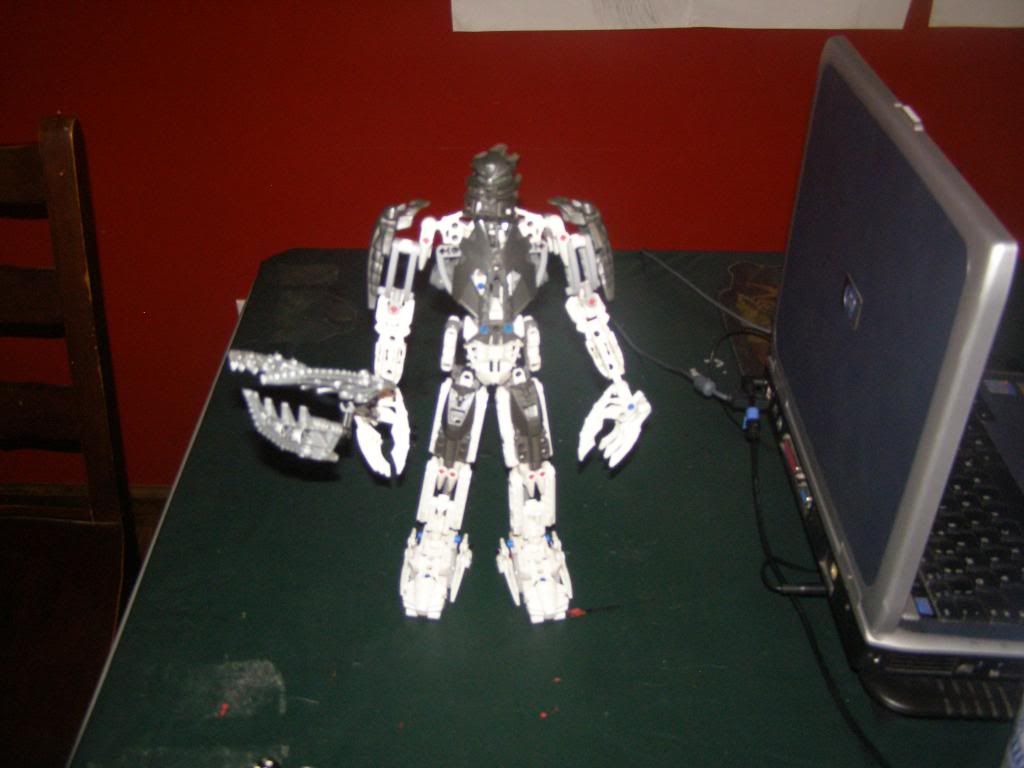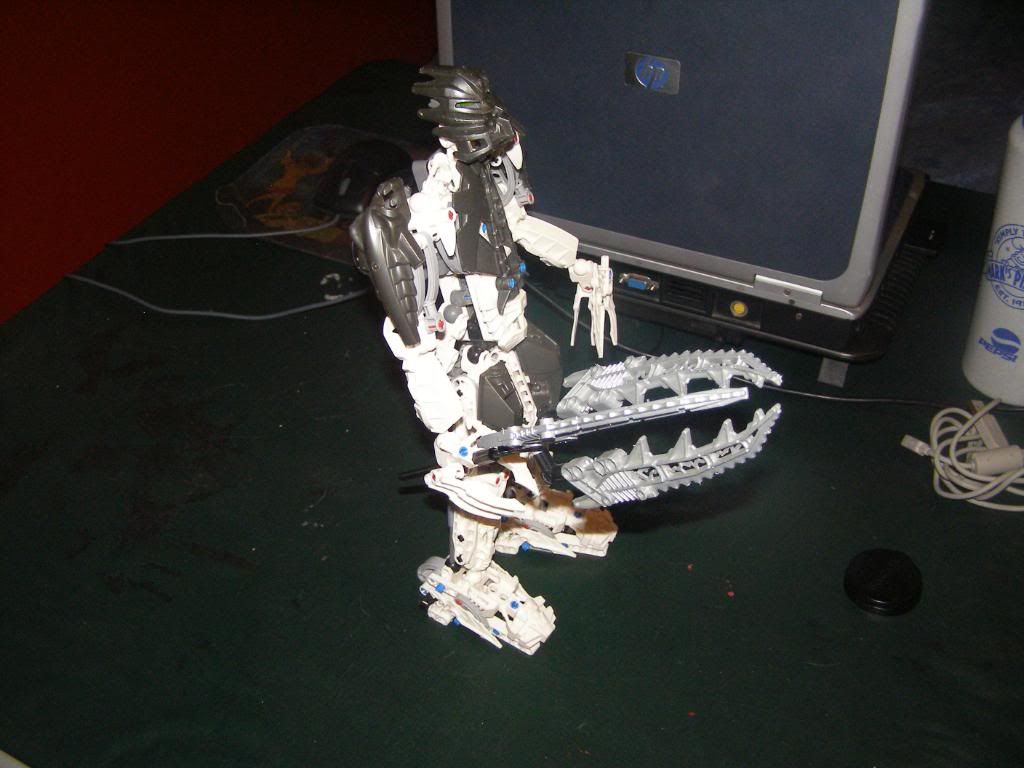 Gru'tok Saxonn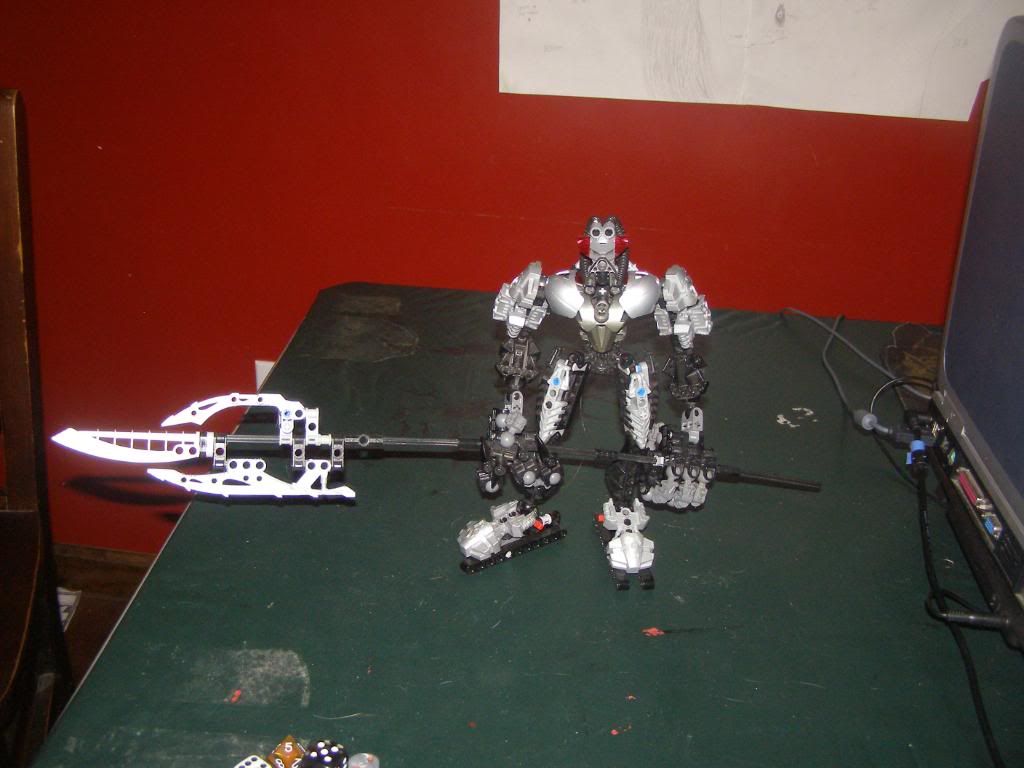 Innarak
And the Mighty Botar.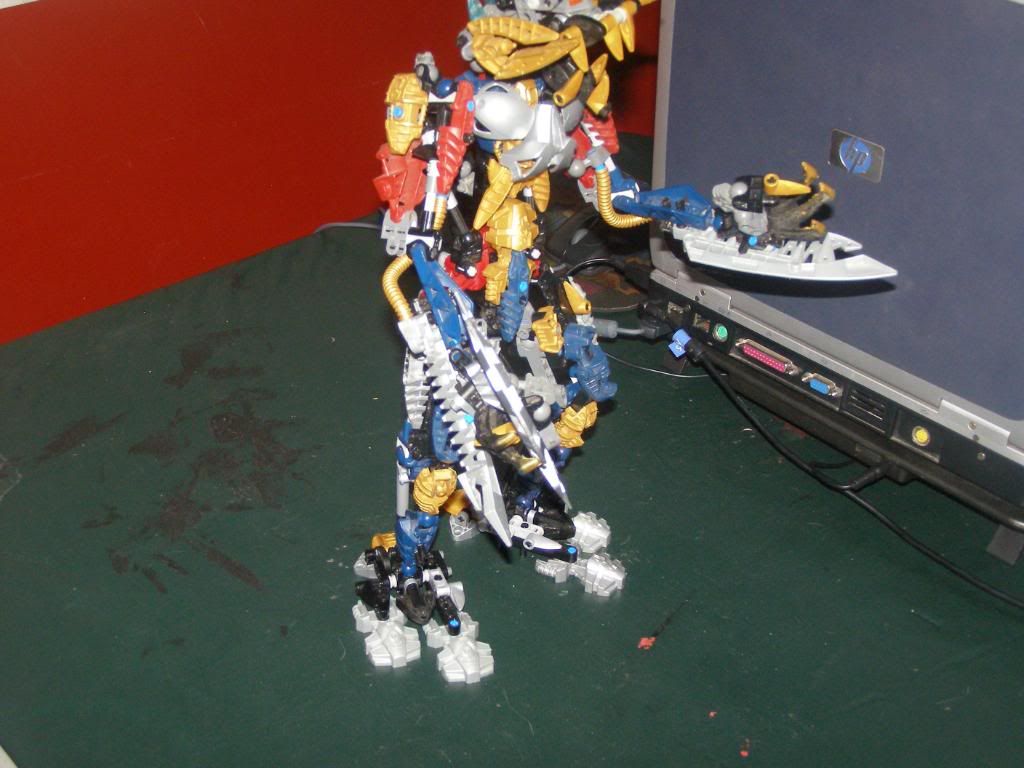 A lineup of your choices.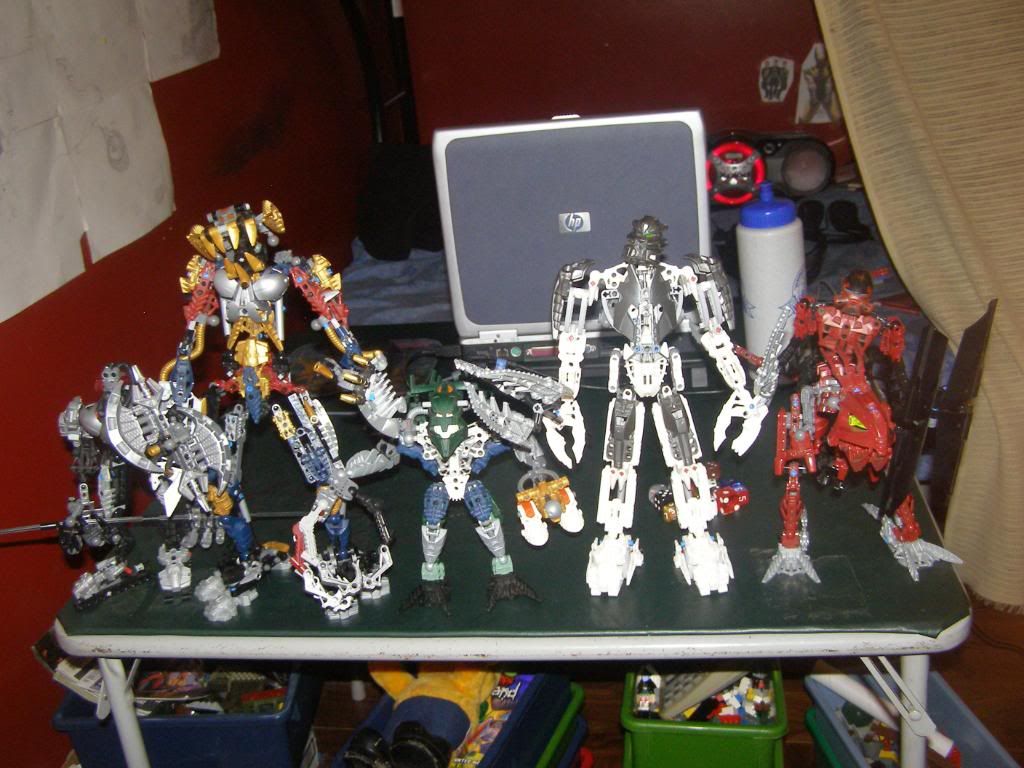 Vote now!