Adlersflügel
The waterbinder focused a huge spell...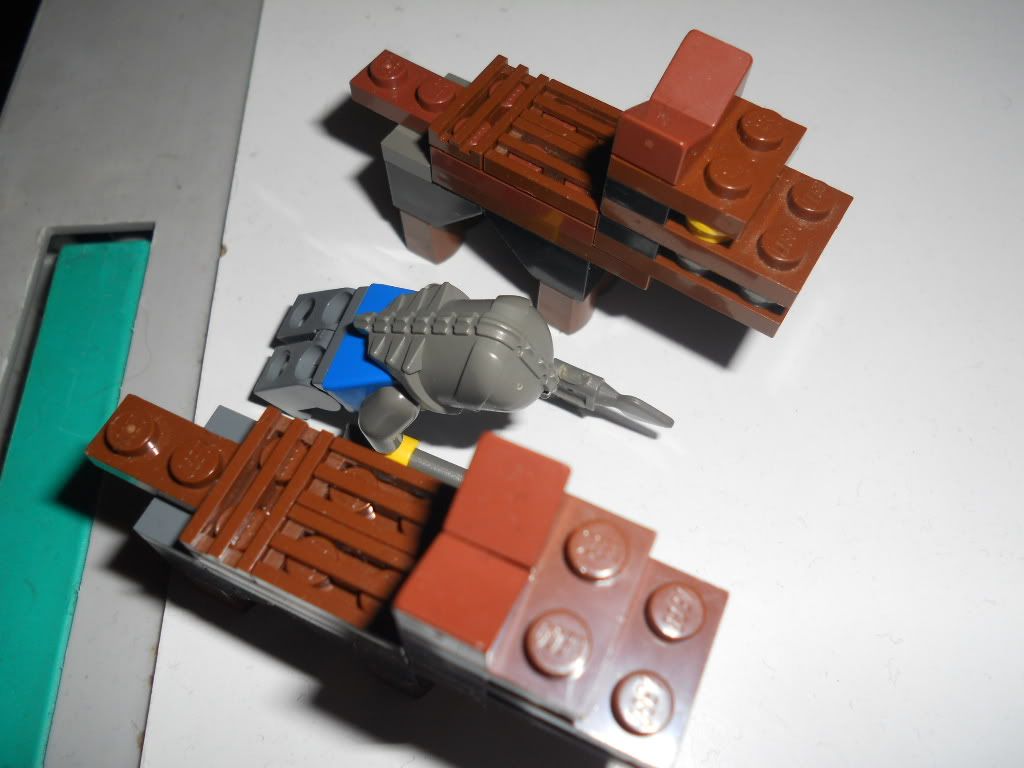 It was too much for him and he collapsed (will need a round to recover).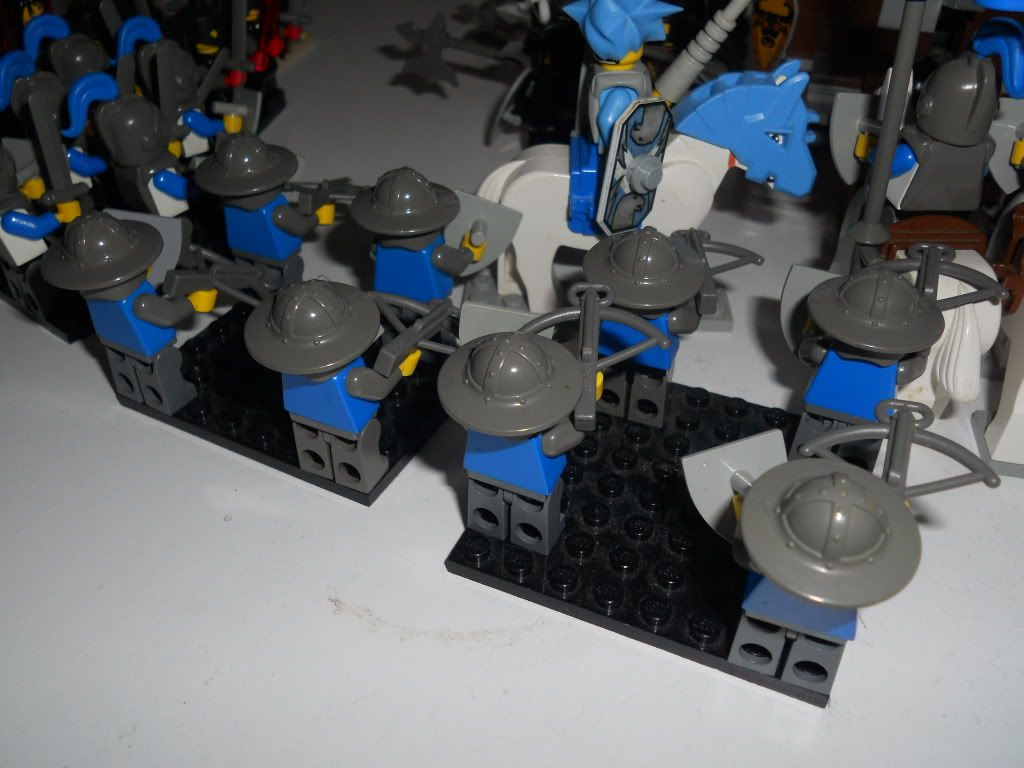 The crossbowmen continued their advance.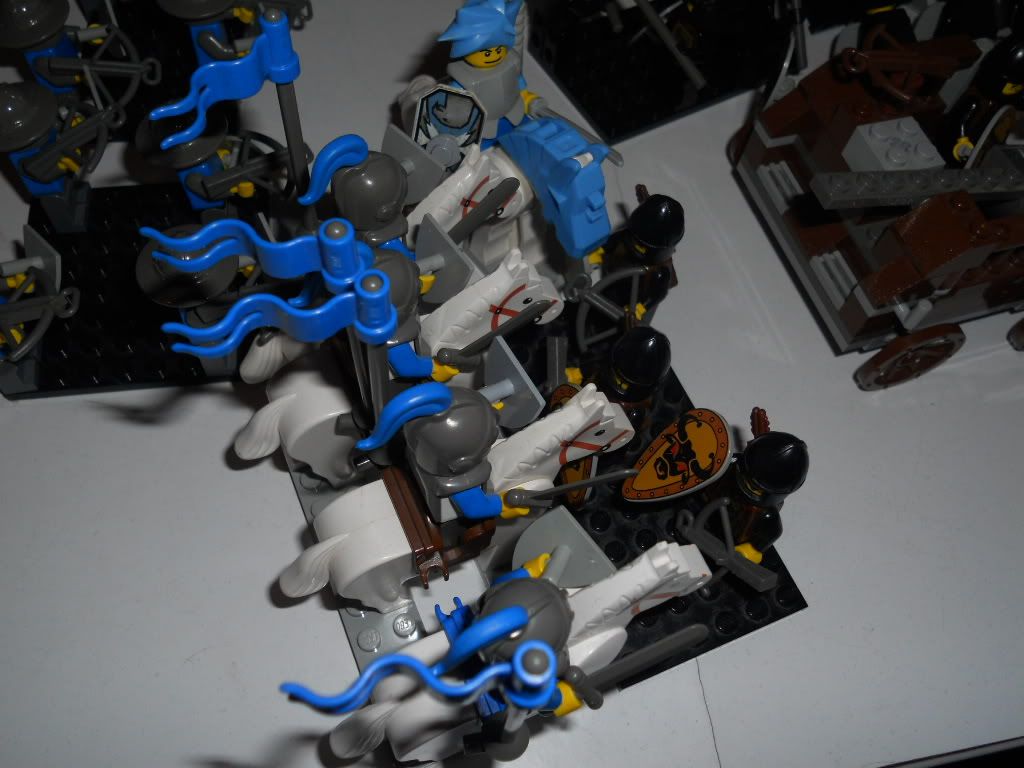 The cavalry didn't fail so much in their fight against the crossbowmen, it was rather the crossbowmen that fought back like badasses and even dealt the knights some nasty hits, but then pummeling an armoured knight to death with a crossbow is a nigh impossible task
Bull Main
Voytek unleashed a true hail of bolts on the enemy knights all by himself, killing two. Yeah, he's that good.
The general charged Lord Goeting...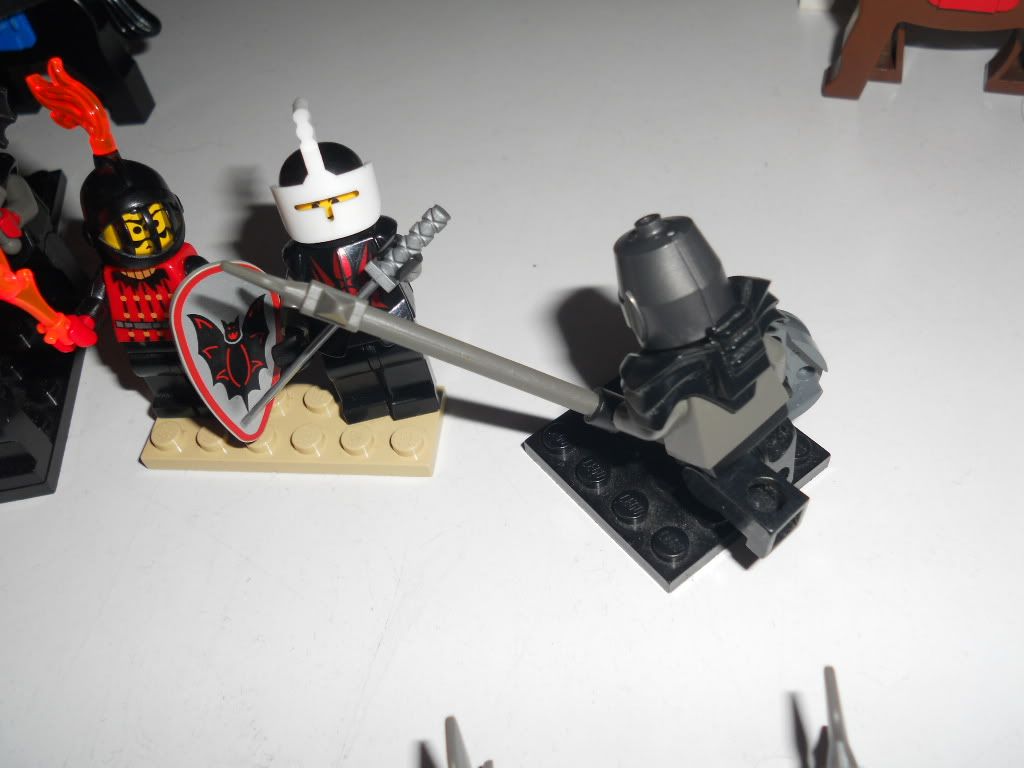 His attack was powerful enough to kill a lesser man three times over, but then Lord Goeting is not a lesser man, and parried most of the damage, even though it almost knocked him over.
"ALL RIGHT YOU WHORESONS! THIS FIGHT'S NOT OVER YET. GET OFF YOUR ASSES!"
Perhaps it wasn't the best moment to say that.
The phalanx did get up off their own accord though and were none too amused by their general's death, getting extremely sweet rolls and obliterating both Goeting and the remaining firelancer. This is why Bulls Are Badass.
As the ballistae opened fire, Sir Jaiko suddenly thrust his sword into the air...
Much to his dismay, an engineer was picked up as if by the very air itself and flung in front of the ballista just as it fired. Painful.
The other ballista hit home.
In their haste, the Bulls broke their catapult. Bummer.
Lord Daerion
He fled, but he no doubt had a plan...
The rest of the round will follow soon.