Thank you for the feedback! I've made some improvements, here's the revised version:
I kinda fell in love with the treestump feet, but without any legit connection, it needs a support stand (which I'll swap out to clear bricks in the future).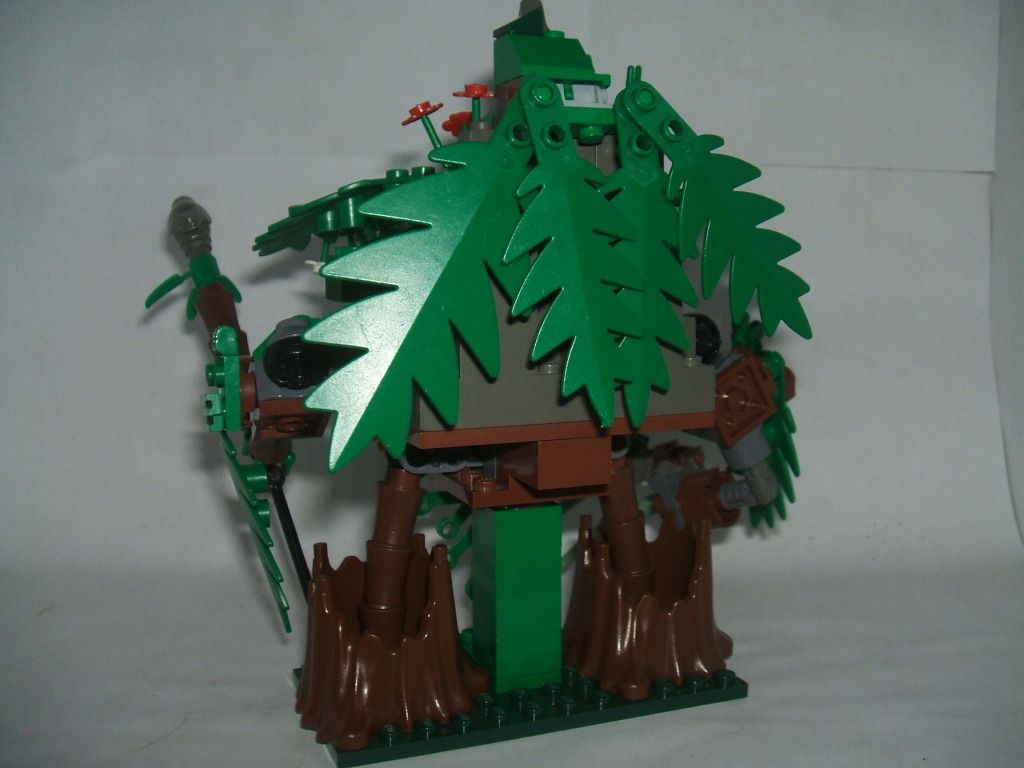 Some arm foliage and a leaf-cape.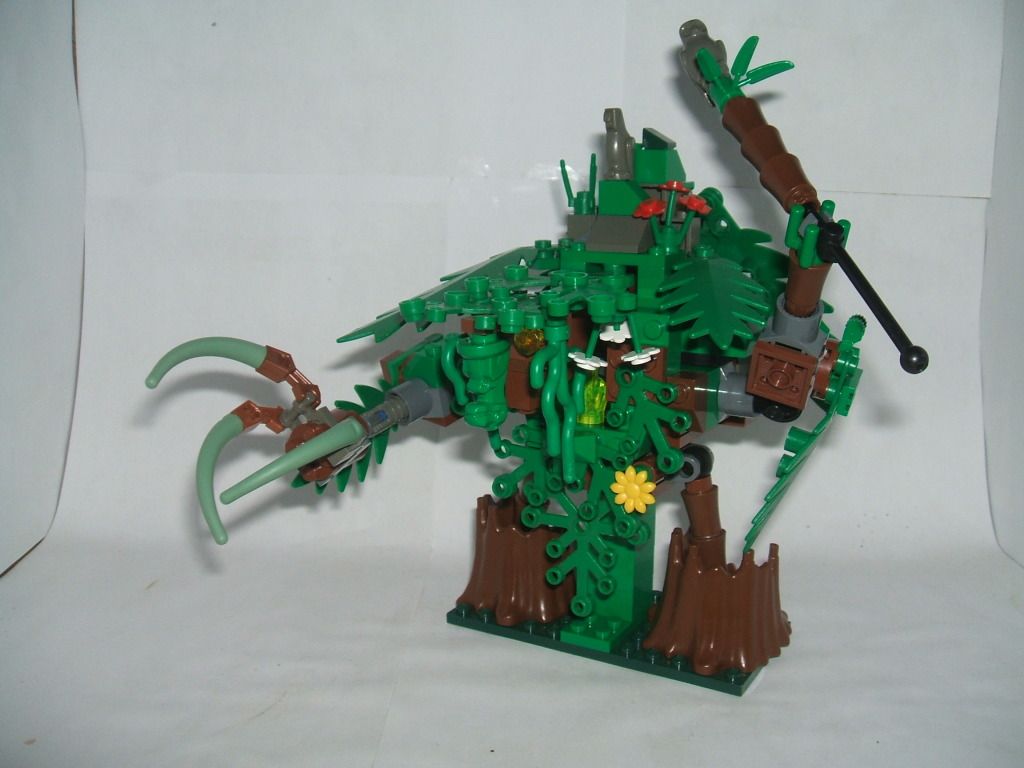 I also remade the staff.