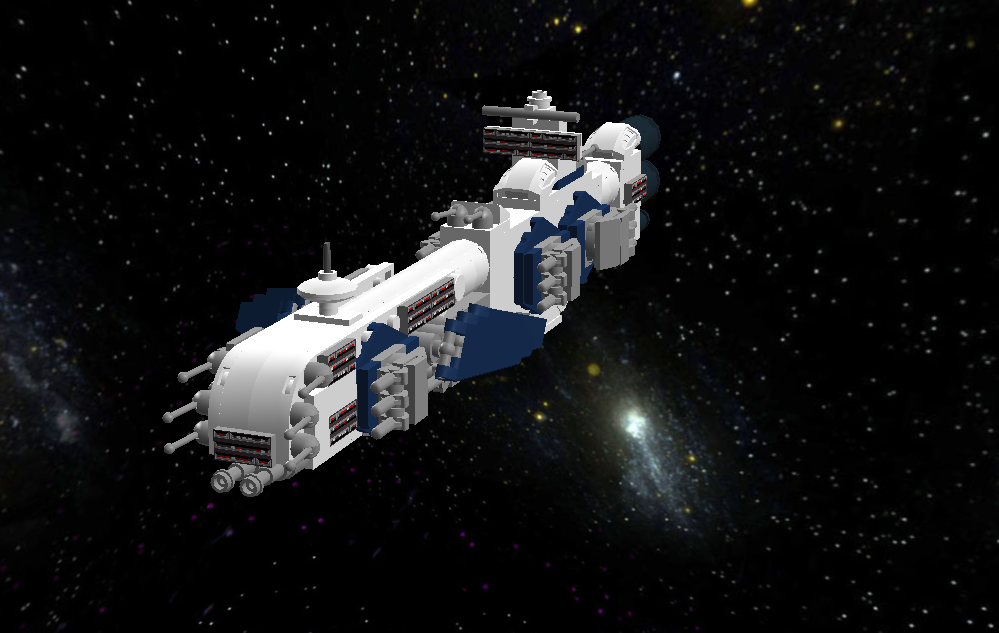 This is a
Vendetta Battleship
, a heavily armed vessel that would make most boats turn around and run for dear life.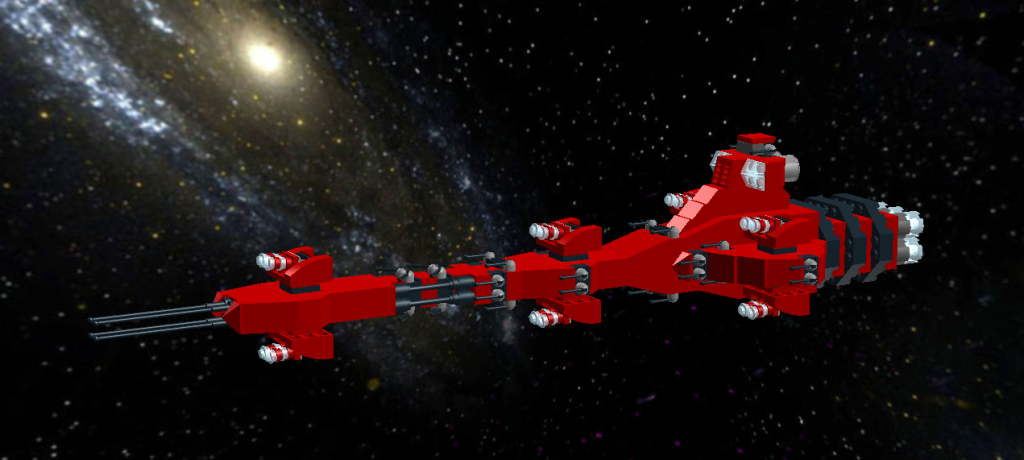 ...But is far from the top of the food chain, this
Emperor Class-Battleship
of Scythian design is larger, more armored and brings more firepower to the fight, very few ships match the pinnacle of battleships and fewer exceed it, It takes a very special breed of ship.
...A
Dreadnought
the Emperor can't hold a candle to ships such as the
Leviathan Dreadnought
, It's firepower is biblical it's armor nigh impenetrable, it's presence in a war-zone can tip the balance.
Ships such as these are perfect for battling fleets of vessels and bringing down star bases, but they lack the ability to lay siege to cities with any efficiency, and with a war between the Third Alliance & the Allied Nations on the horizon such a ship would be of monumental use...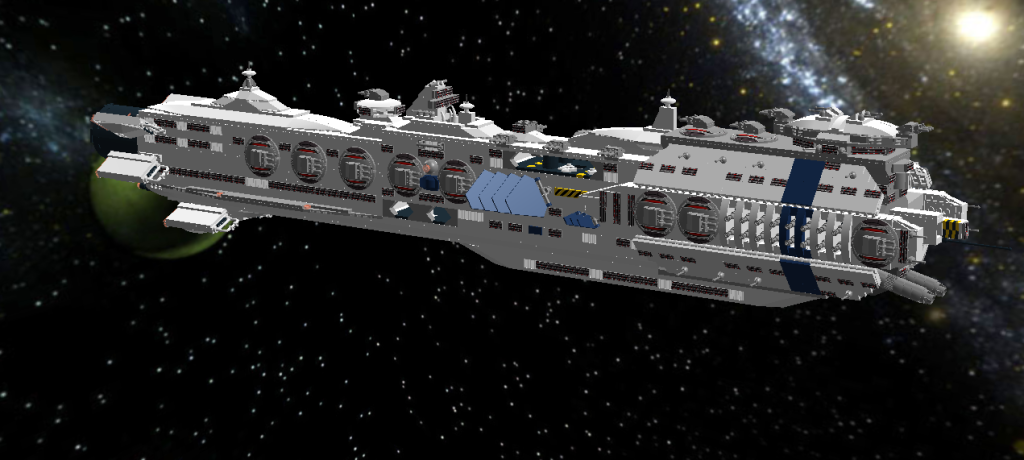 Exodus Siege-Dreadnought
, The largest vessel ever produced by the Praetorian Empire, this is the first of several ships commissioned, eventually a small fleet of these celestial monsters are planned. It's primary armament is a battery of two over sized laser cannons and a plethora of smaller batteries, it has multiple open hanger bays for several wings of star-fighters to be carried into battle.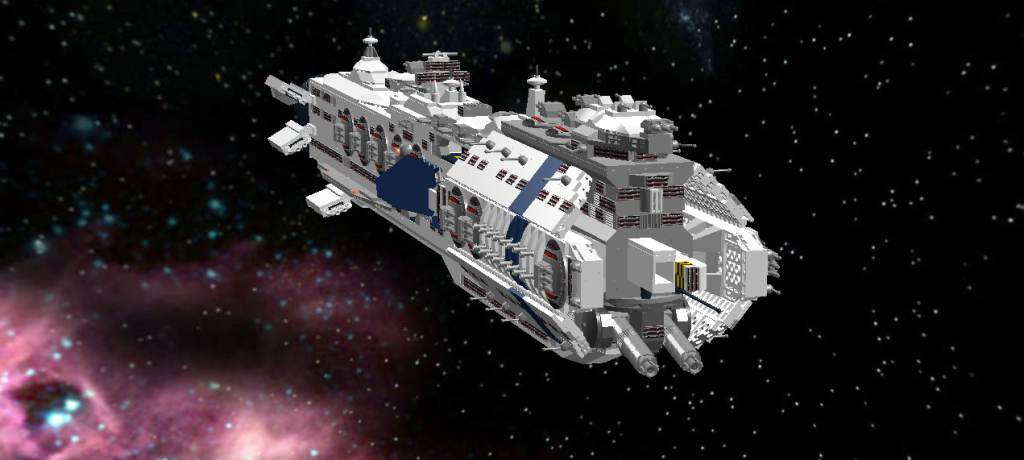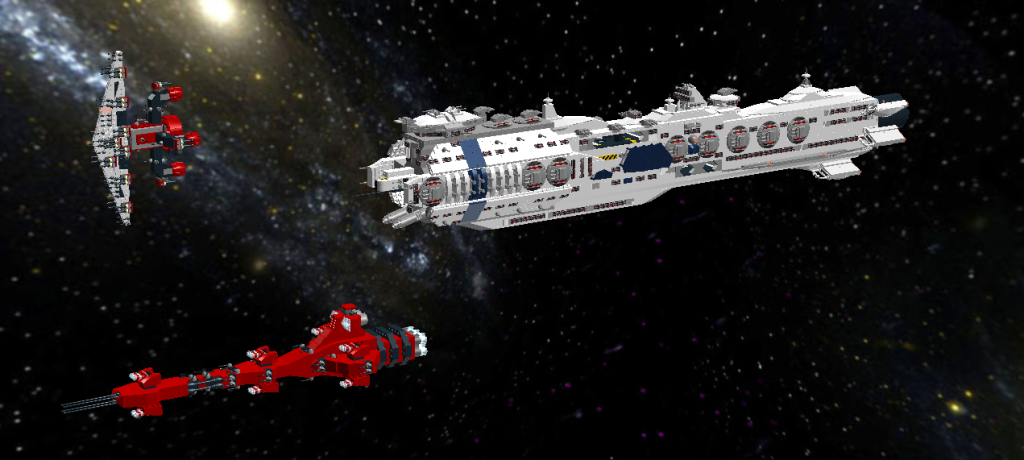 Size wise it comes in at approximately 130 studs long, minimum width of 8 studs and 16 roughly bricks high.