Trattorians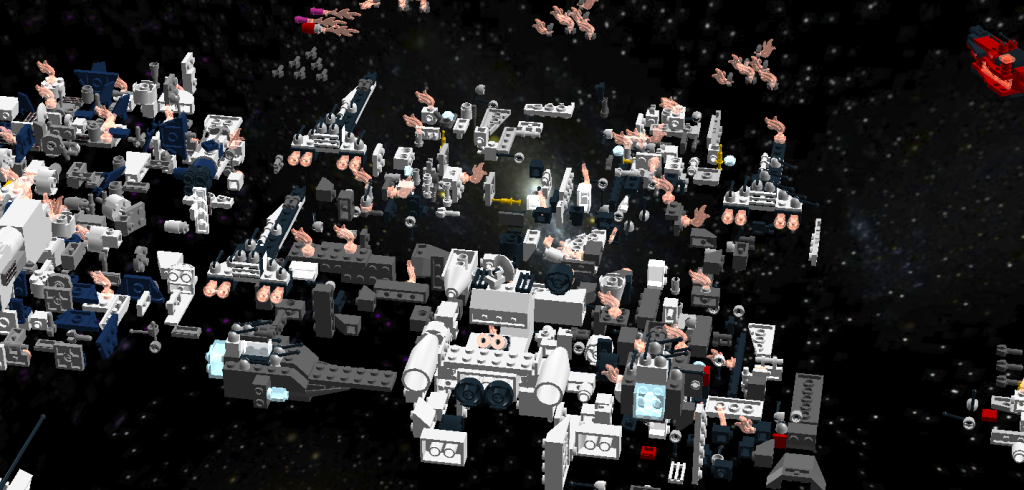 The Trattorian forces regroup and prepare for attack.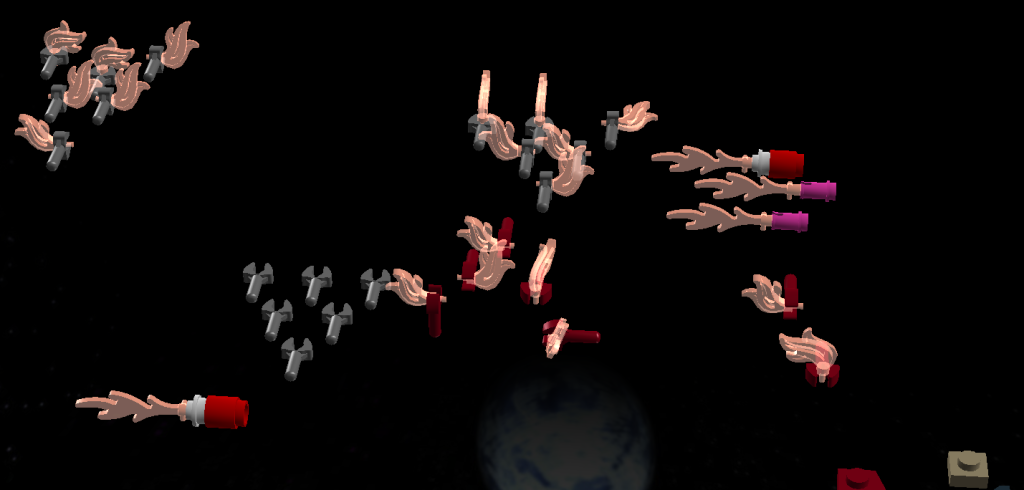 The fighters make themselves useful by dogfighting and eliminating the RIN fighters.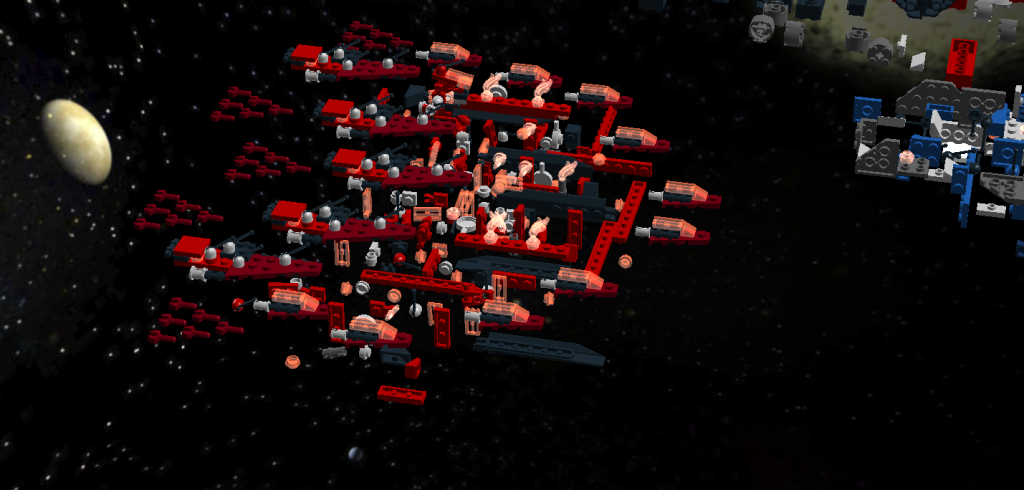 Trattoria continues pounding the RIN reinforcement fleet.
They finish by damaging a Siri loyalist cruiser.
Praetorians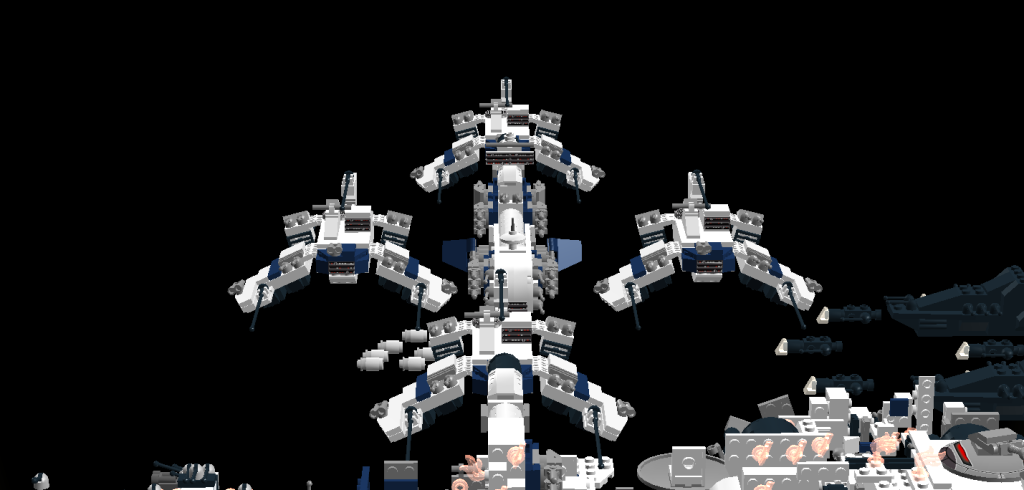 Group picture!
The battleship proceeds to eliminate the Siri-ans.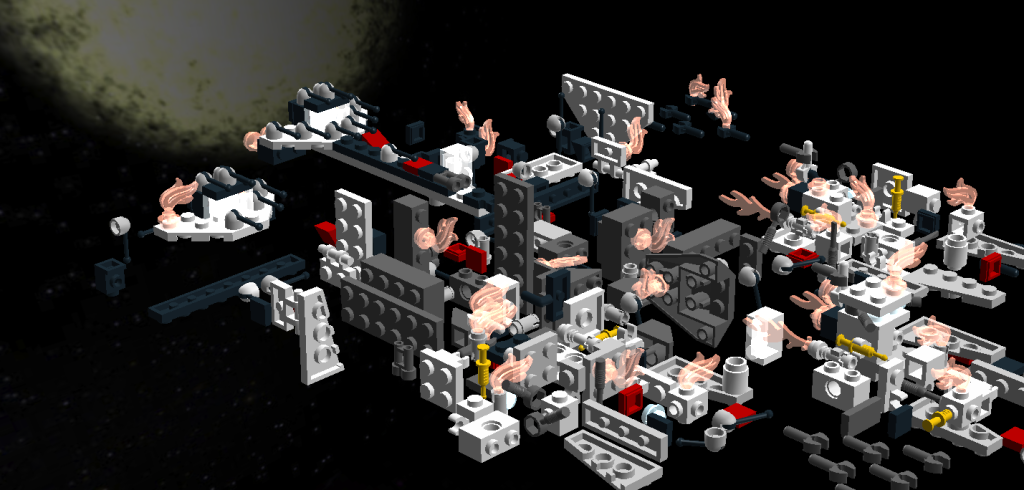 And they succeed quite well.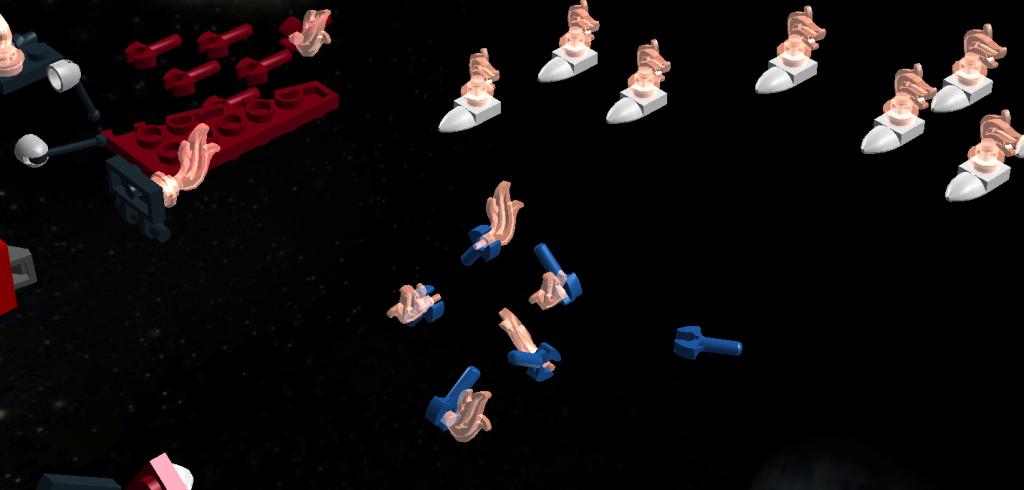 And while the destroyers take out a good number number of Bavarian fighters, only one remains.
Bavaria
First Prince Klaus Von Bavaria-Fynnland wrote:All of the captains and crews of the Bavarian Expeditionary fleet are to be posthumously declared heroes of Bavaria. The leader of the Six fighter wing is to be commended and promoted to wing commander(Re: Make him a hero. Please?). All of the brave men and women who bravely fought and died to protect their people should set a clear example to the aryan race. We are the bravest race. We fight until we fall. Hail Bavaria.
Wing Commander Alois Fuhreicht: I can make this shot...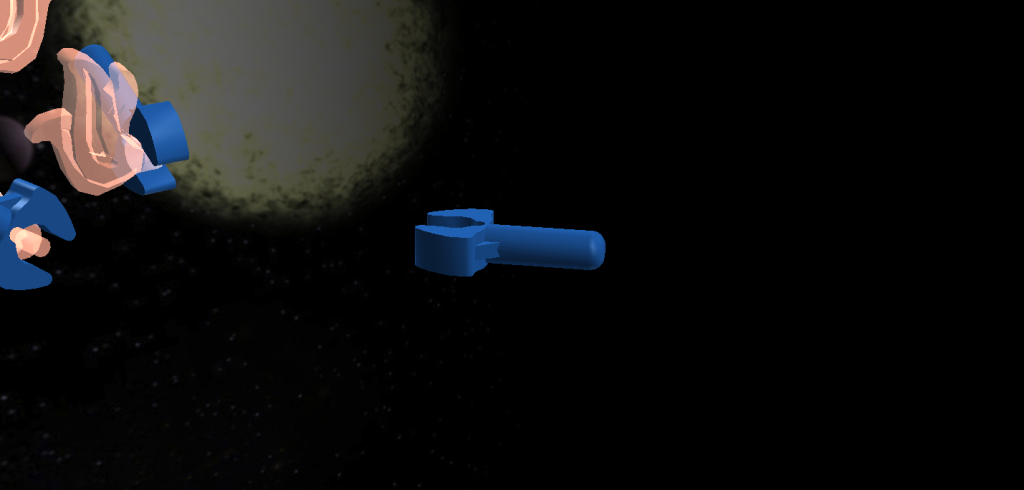 He fires his lazor at the Praetorians. The first one misses but his second shot hits true-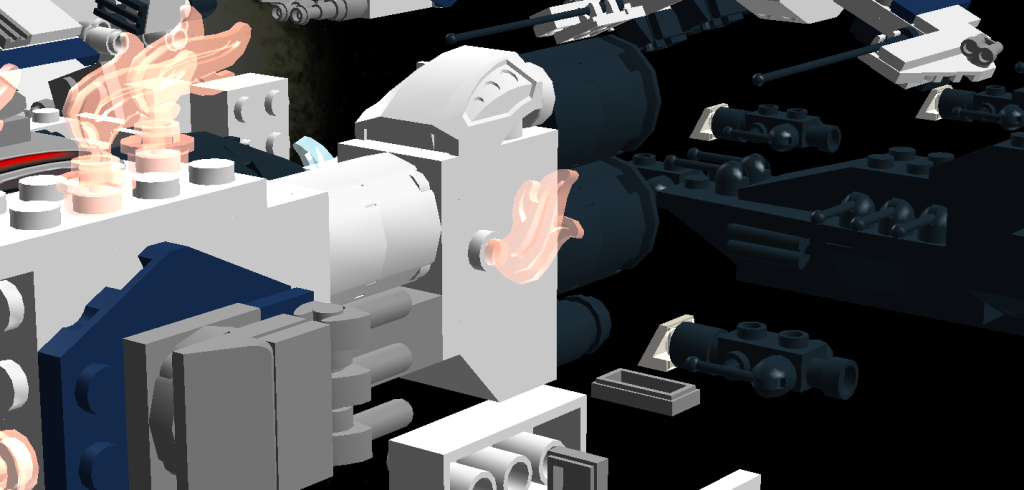 -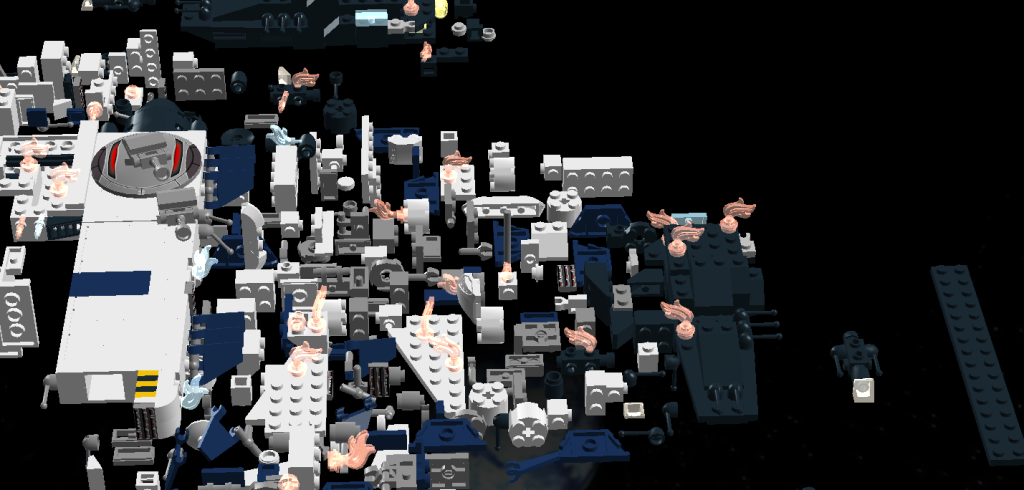 The
Life on Mars
's reactor core destabilizes and explodes, catching a MASS frigate in the collateral damage.
Akkadians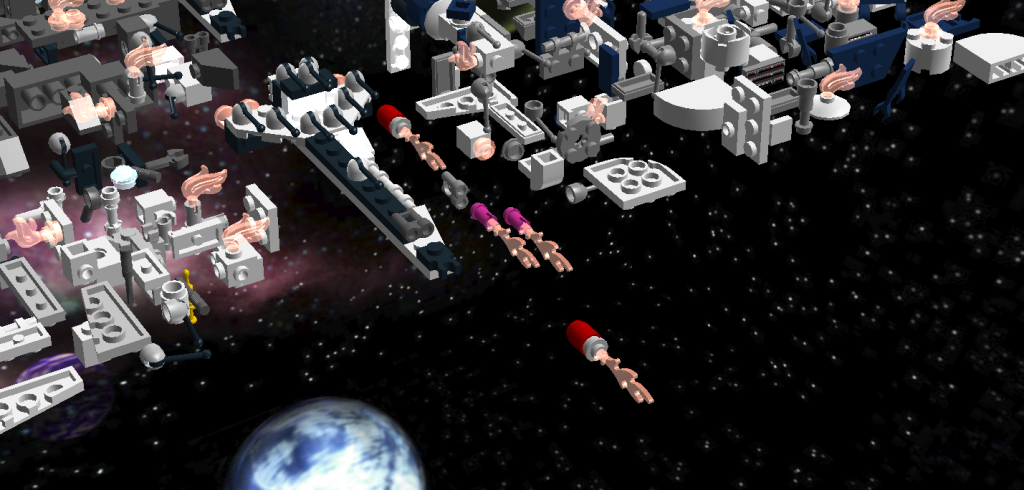 The torpedoes and boarding pods reroute towards the MASS.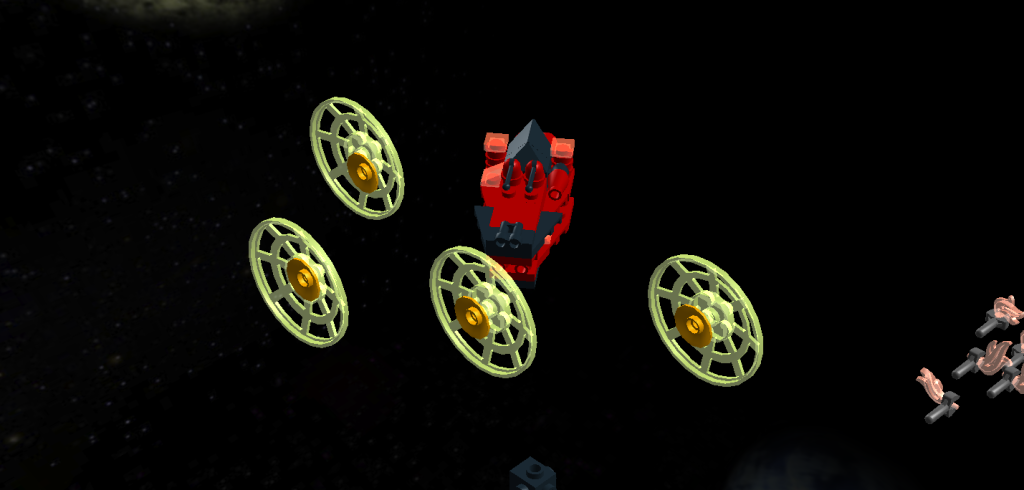 Once again the Akkadians' beams bounce harmlessly off the
Lady Vega II
's powerful Hex shields, however the second volley manages to disable them.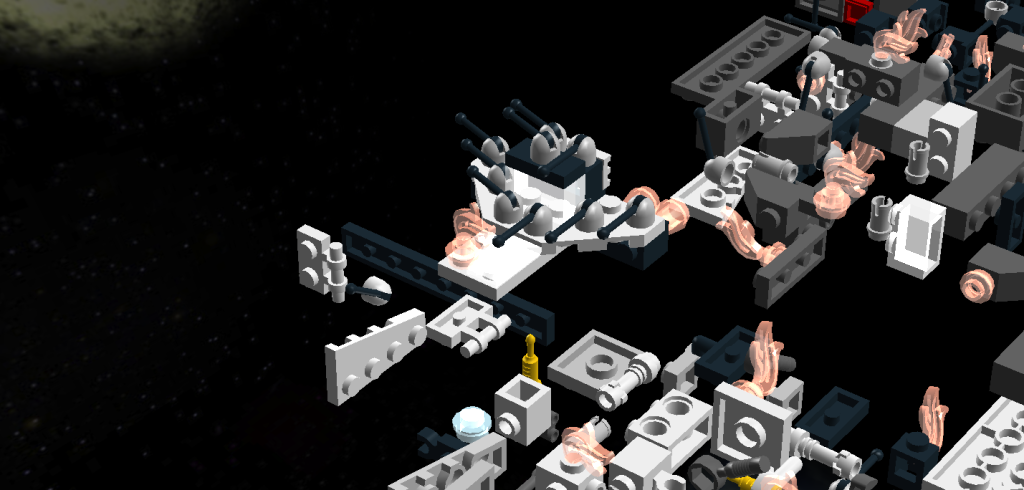 A Trattorian cruiser sustains damage.
RIN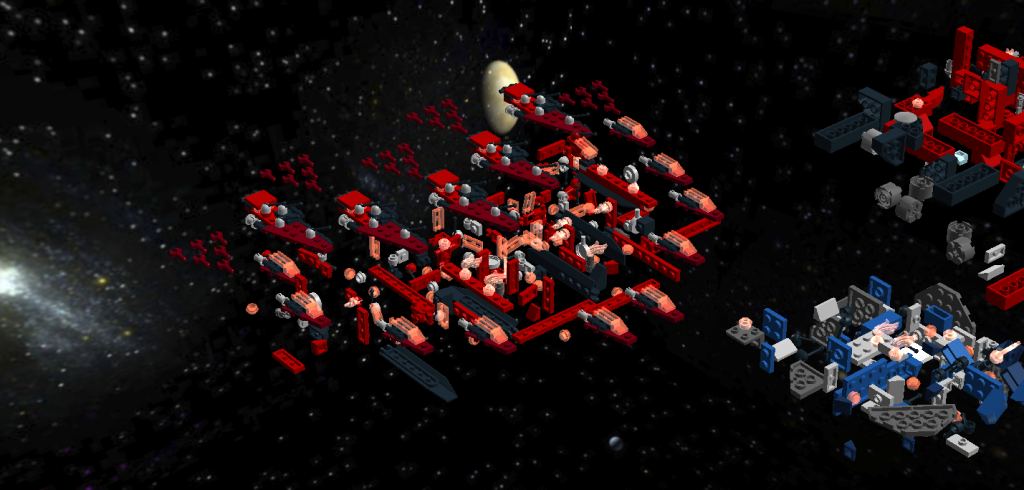 IMMA FIR'IN MAH LAZOR!!!!
The Praetorians take up quite a bit of damage, particularly the
Kitty Kong
The MASS cruiser loses more of its structure and guns.
Avalonians
Semaj Nagirrac wrote:All Avalonian ships make a hyper jump away from the battle and head toward RIN space. The price for treachery must be paid.
Everyone warps out of the battlefield.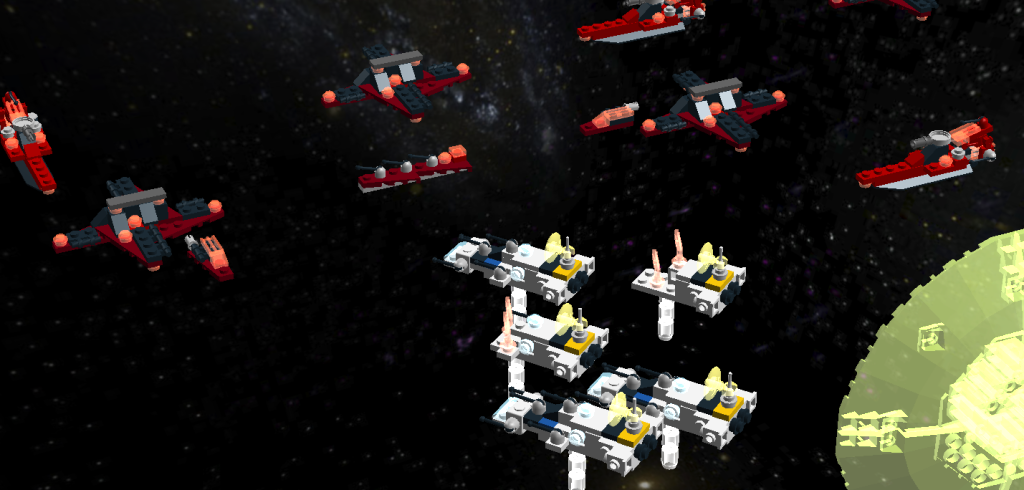 And into RIN space. They exit outside an RIN orbital defense network.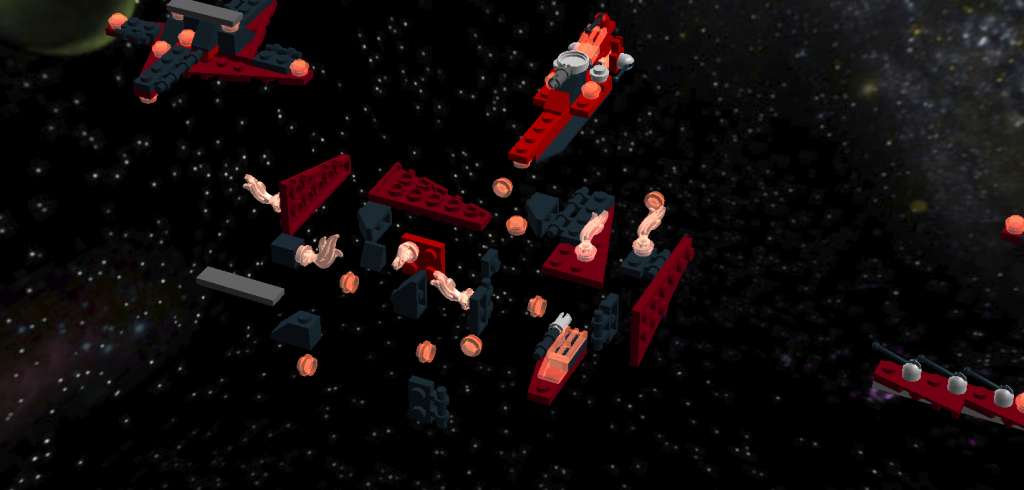 They rip up a space station. (Didn't destroy it yet, though)
MASS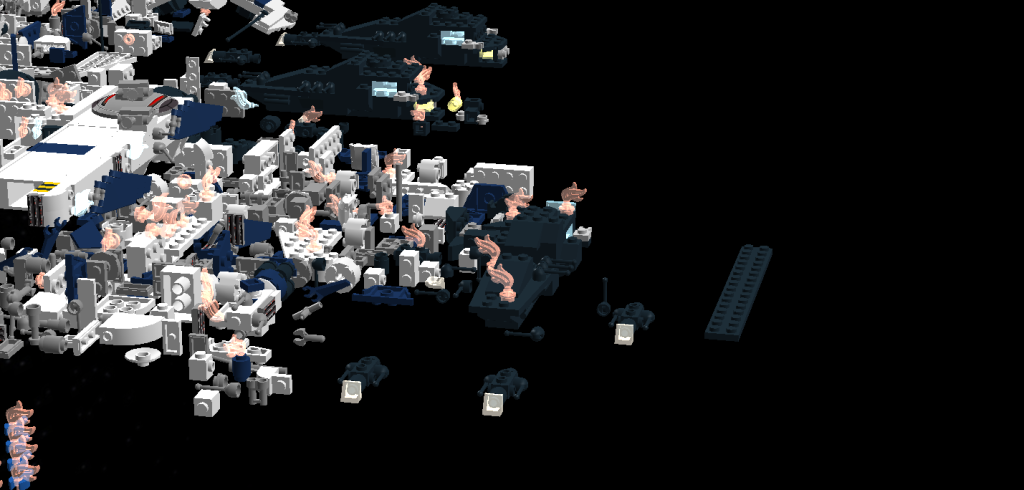 The MASS is pissed at finally taking casualties, and Formation Alpha volleys everything it's got at the lone Bavarian fighters.
After crit-failing his armor roll, Alois finally dies.
BAVARIA ELIMINATED
Siri Loyalists
ATTENTION ALL TRATTORIANS, YOU ARE HEREBY ORDERED TO STAND DOWN AND STOP ATTACKING THE THIRD ALLIANCE AS YOUR NEW DICTATOR SIRI
Of course, nobody listens.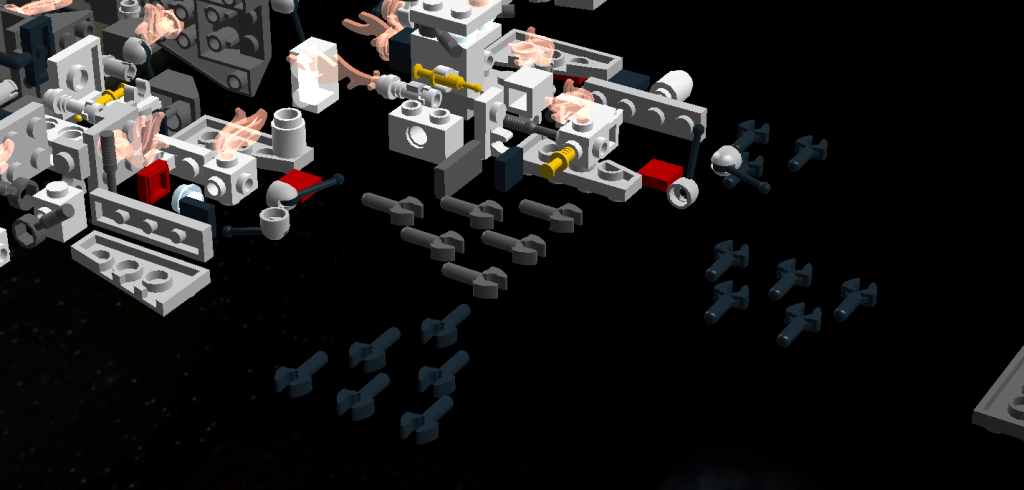 The Siri fighters gang up on the Trattorian squadron.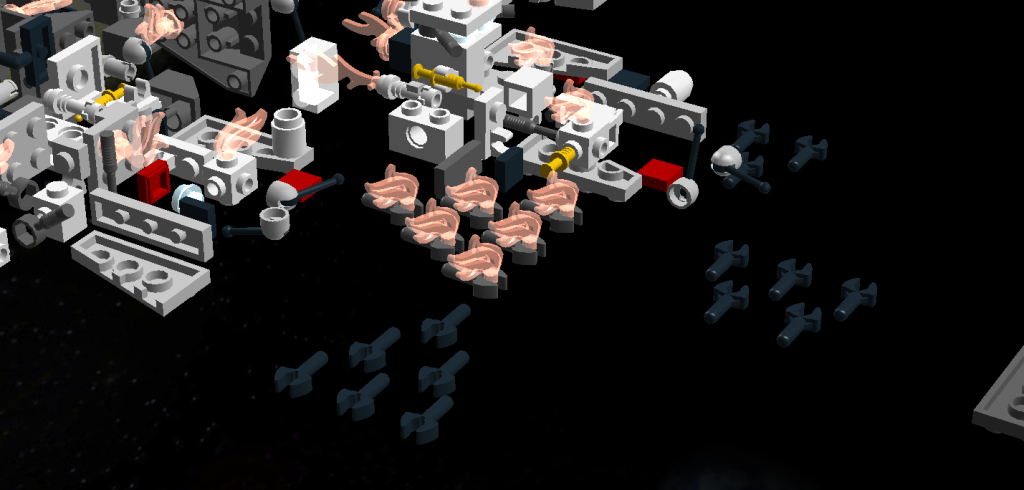 And end the threat.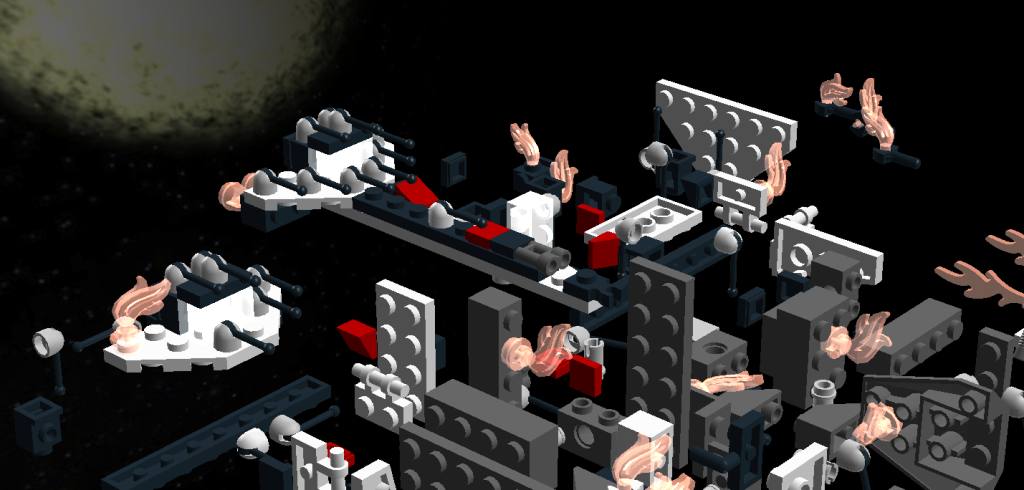 The 1.5 cruisers that remain in the fleet fire at their Trattorian counterparts.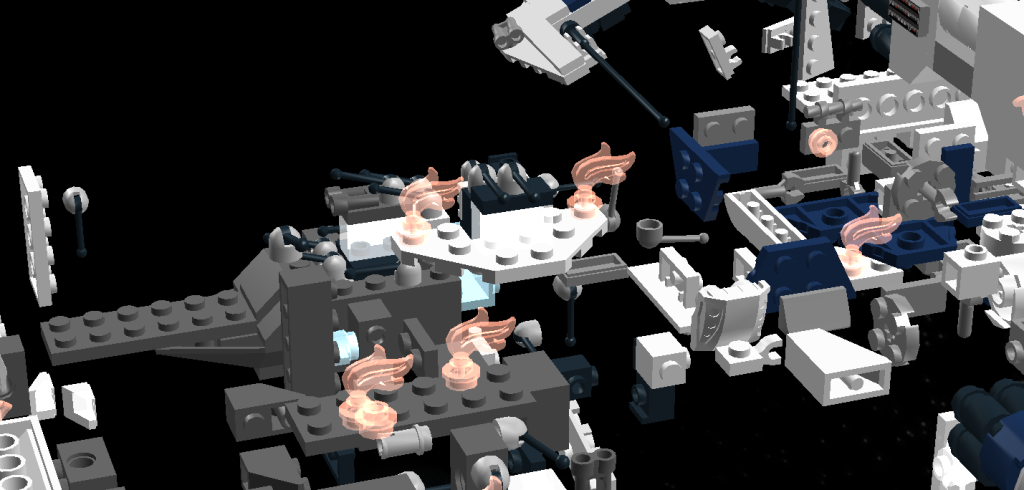 Their target barely survives.
Lady Vega II
The
Lady Vega II
is not happy to lose its shields.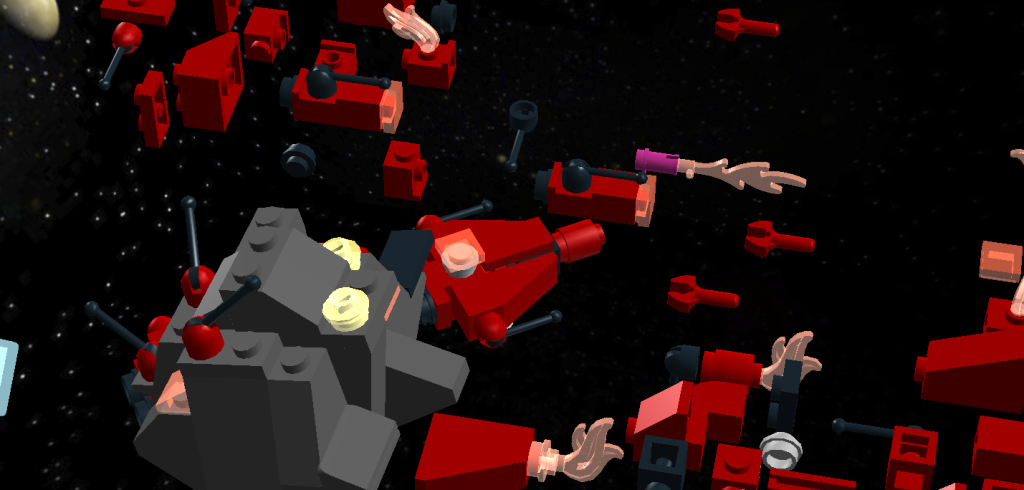 Its large and medium lasers iss the agile Akkadian frigates, but its small turrets and torpedo hit their mark.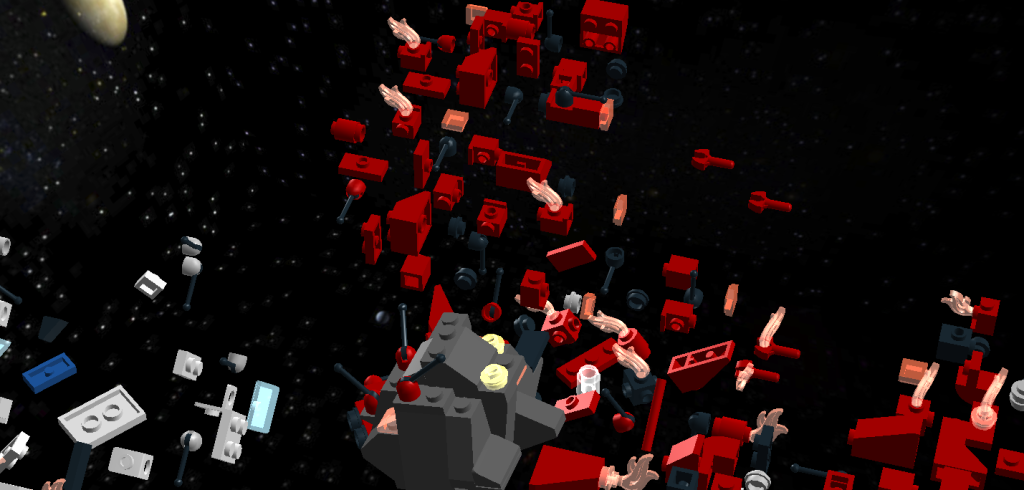 Resulting in the decimation of the remaining Akkadian forces. (@IV, you have 1 frigate, 2 gunboats, 2 fighters, and 2 bombers left)
Overviews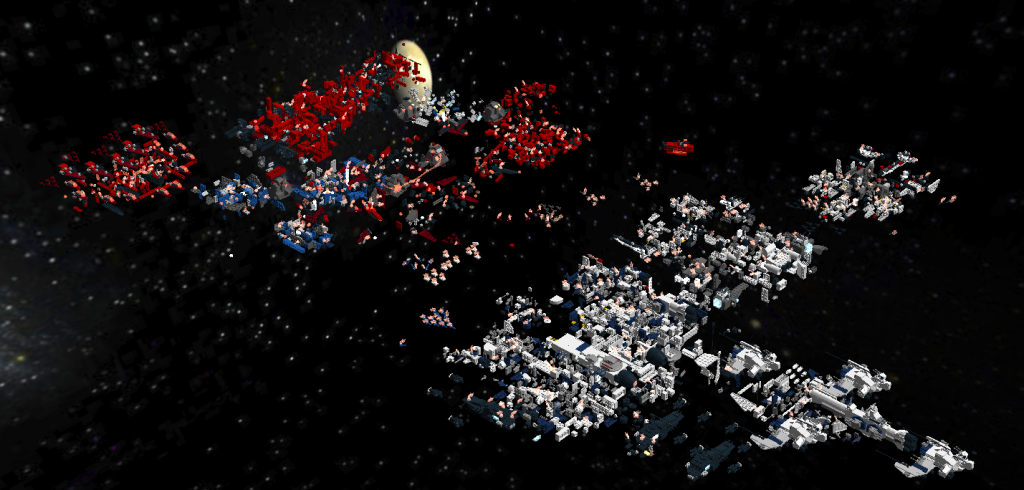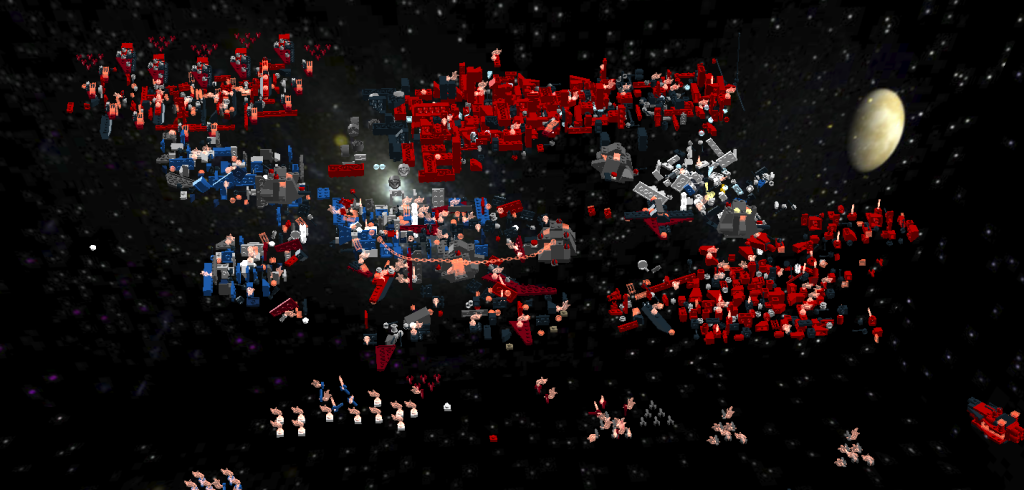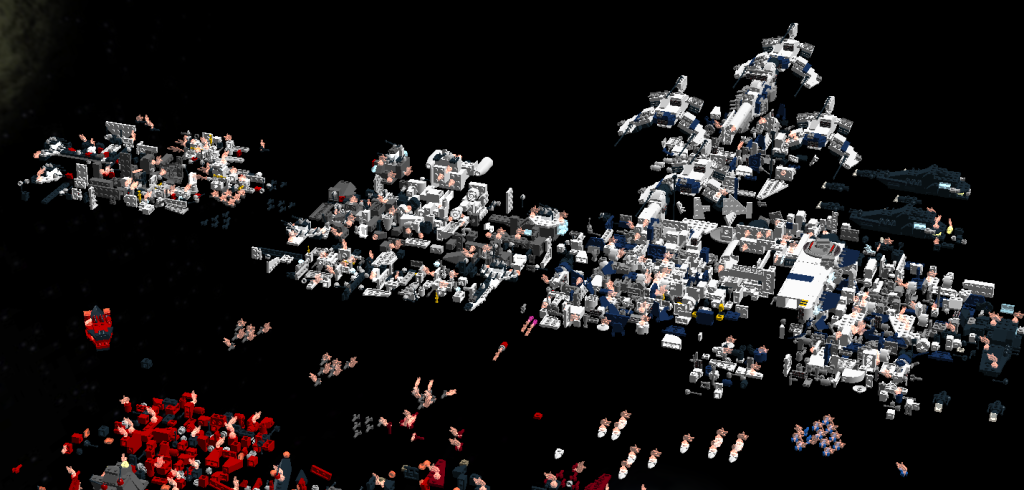 Kill Table:

Trattorians:

Fighters/Bombers: 7

Gunboats: 0

Frigates: 2

Destroyers: 3

Cruisers: 3

Battleships: (1/2)

Space Stations: 1

Praetorians:

Fighters/Bombers: 9

Gunboats: 4

Frigates: 0

Destroyers: 2

Cruisers: 4

Battleships: (1/2)

Space Stations: 1

RIN:

Fighters/Bombers: 15

Gunboats: 0

Frigates: 2

Destroyers: 2

Cruisers: 1

Battleships: 0

Space Stations: 0

Bavaria:

Terminated

Fighters/Bombers: 8

Gunboats: 0

Frigates: 2

Destroyers: 0

Cruisers: 0

Battleships: 1

Space Stations: 0

Akkadians:

Fighters/Bombers: 6

Gunboats: 0

Frigates: 1

Destroyers: 0

Cruisers: 0

Battleships: 0

Space Stations: 0

Scythians:

Terminated

Fighters/Bombers: 0

Gunboats: 0

Frigates: 0

Destroyers: 0

Cruisers: 0

Battleships: 0

Space Stations: 0

Avalonians:

Fighters/Bombers: 0

Gunboats: 0

Frigates: 0

Destroyers: 0

Cruisers: 0

Battleships: 0

Space Stations: 0

MASS:

Fighters/Bombers: 10

Gunboats: 0

Frigates: 0

Destroyers: 1

Cruisers: 3

Battleships: 0

Space Stations: 0

Siri Loyalists:

Fighters/Bombers: 6

Gunboats: 0

Frigates: 0

Destroyers: 0

Cruisers: 1

Space Stations: 0

Lady Vega II:

Fighters/Bombers: 2

Gunboats: 3

Frigates: 1

Destroyers: 0

Cruisers: 0

Battleships: 0

Space Stations: 0
SEND IN YOUR ORDERS NOW