This is my first forum battle so don't hold anything against me please.
The people of war town want more rights, and are willing to over-throw the king to do it.
Here is the forces of the townspeople: 65 minifigs, 2 small unarmed trucks with flags on top.
Flags give a +1 DMG and Skill bonus for any friendly unit within 5 inches. The minifigs raided a gun factory, so some are armed with a gun that has 12 inch Range, and 1d6 damage.
And the rioters hero, the self-promoted Lord Strangewig: Cliche: Angry riot-leading swordsman
The forces of the King. They have a few heroes that have put aside they're differences to defend the king. (also a Hero) They are: The Robin Hood Guy, The 4 Clone Commandos from "Star Wars Republic Commando" Sev(Sniper) Fixer(Hacker) Scorch(Demolitions) and Boss(Clone Leader)
General Aayla Secura(Force-user) is also Aiding the King,
also they have Lord Greenshirt(Lordly Coward)
They have Ninja, along with 2 armored knights in the wood building guarding the king.
Orcs: 18 Soldiers and 7 heroes. Heroes are: (From Right to Left) Yoda-head(Force-user)
Witch-lady(Witch) Pig-Face(Brute) Lord Grimlock(Brutish Orc Lord) King Bultack(Brutish Orc King)
Lord Graj(Brutish Orc Lord) and Sultack(Ninja Orc)
There are also 2 guards outside a pair of buildings, What could this be?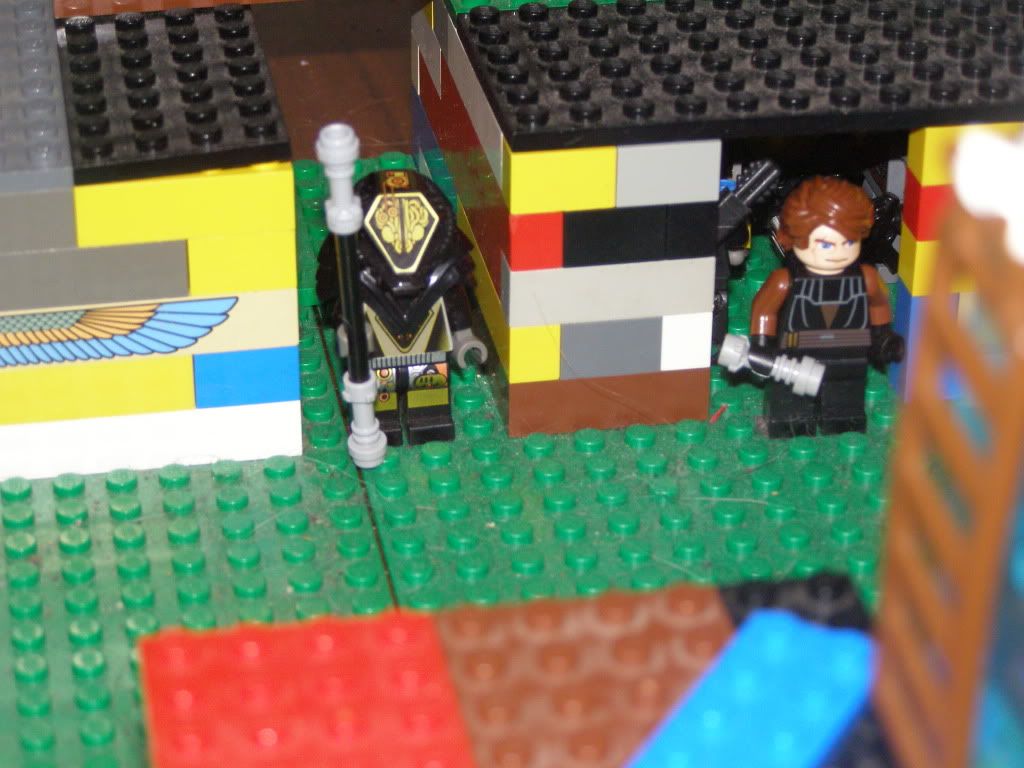 AVAILABLE FACTIONS:
King Horvath and his men.
Rebels.
Orcs.
Mercenary group.
Secret Faction 1.
Secret Faction 2.