There has arisen a new power in the brikverse, one that strikes fear into the hearts of even the stoutest brikwarrior. Known as the "Fiends", these sirens lure soldiers to their cause with wiles best left unmentioned. And what is the cause of these she-devils? Their singular aim is the destruction of all things that are not "cute". War is not cute. Death is not cute. Therefore the propagators of war and death must be erased from the brikverse. And who will help them? Any poor soul who lays unsuspecting eyes on these harpies could fall under their spell. Usually, one of the Fiends will appear, take control of an army, send it into battle, and disappear with the knowledge that warriors fell for their lack of cuteness.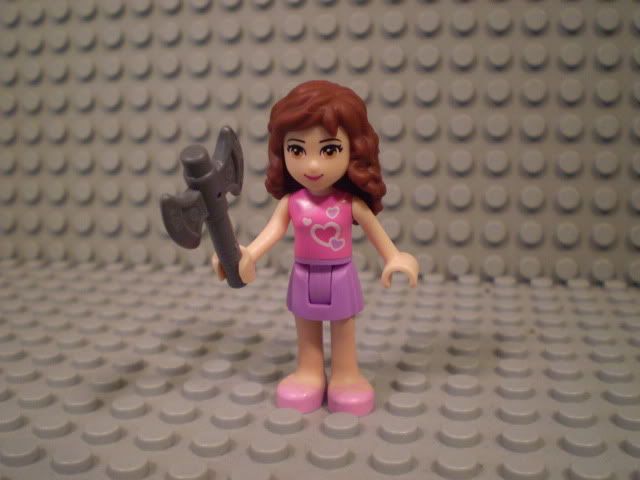 I chose the mind control angle to call to mind images of sirens luring men to their deaths. I also didn't have an army of cute figures to give them, so there's that.
I wasn't going to buy any of these until this idea occurred to me, then I had to get at least one.