I've been saying that I'm away for two weeks, but I never told you where... I am in fact employed by the Swedish Church to play BrikWars with schoolchildren at their Harry Potter Experience in Borlänge! It's basically an event where kids (10-11 years) can come and do various Potterish things, like learn magic, meet Dementors, predict the future, play Quidditch... and play Harry Potter-themed BrikWars.
I will be doing this until Saturday, and you'll get to see the most epic moments from every day.
First some pics of the armies involved.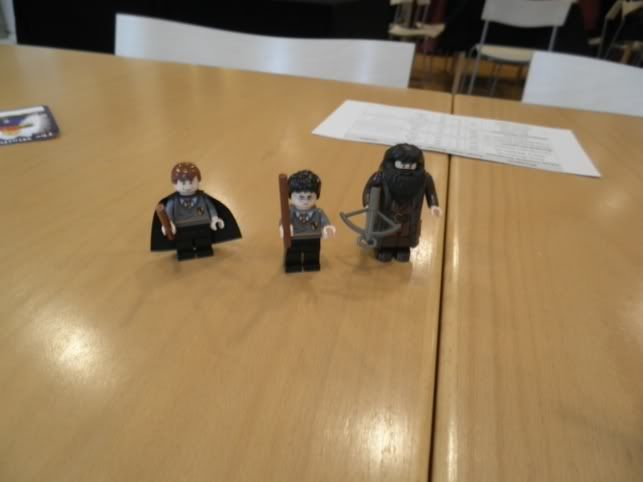 The good guys.
The bad guys.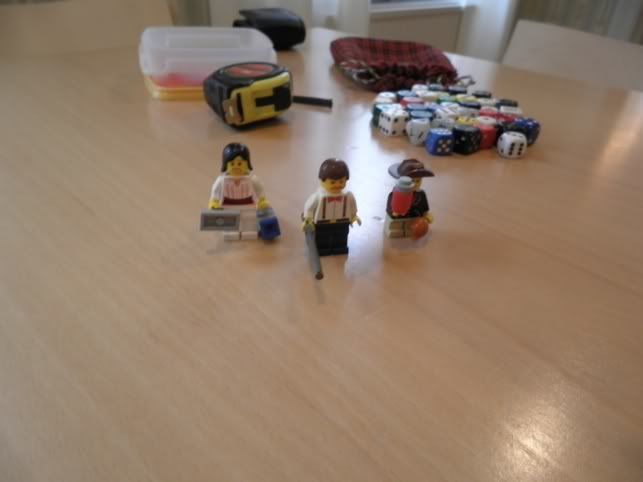 The Dursleys.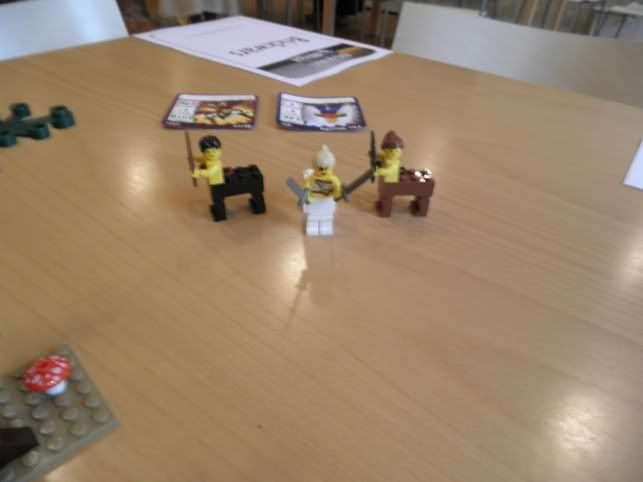 Centaurs.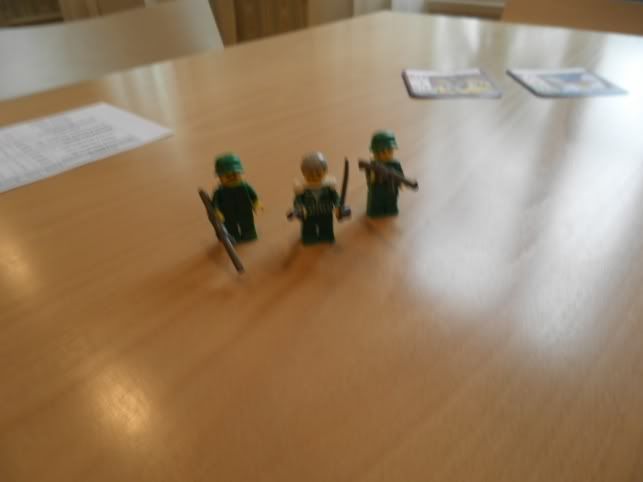 The British Army.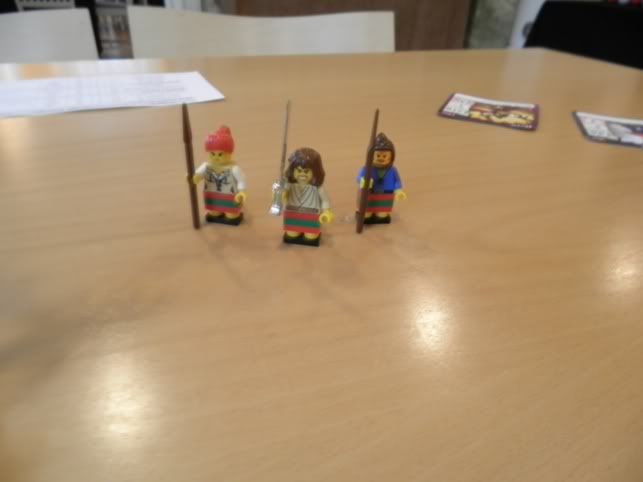 Crazed Scots.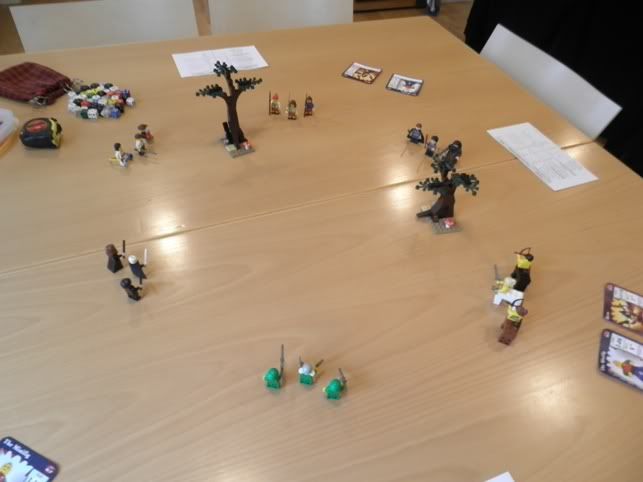 Overwatch.
Day 1 - Wednesday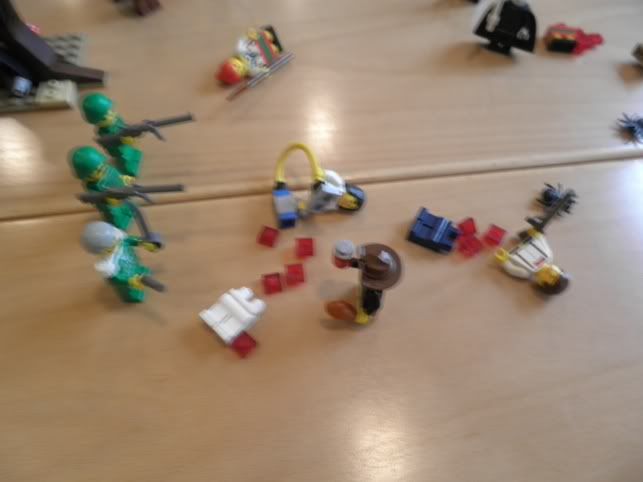 The Dursleys getting massacred by soldiers.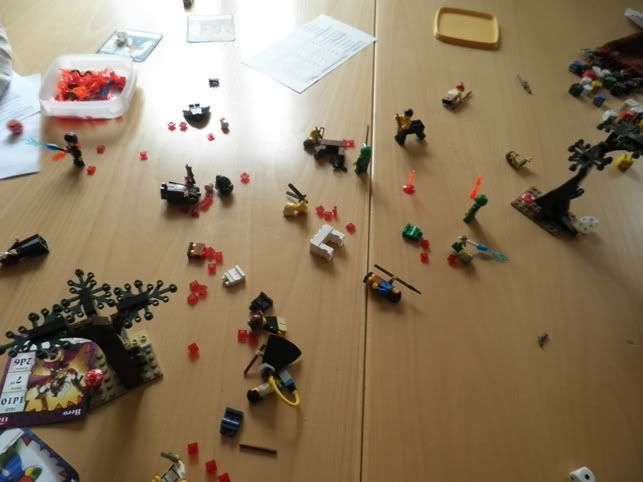 Carnage.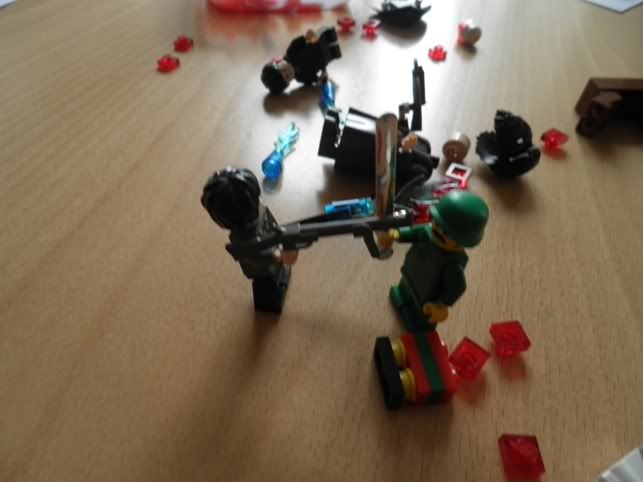 One girl played in one of the 3-fig army battles and then came back to have an epic 9 vs 9 war. This is my army...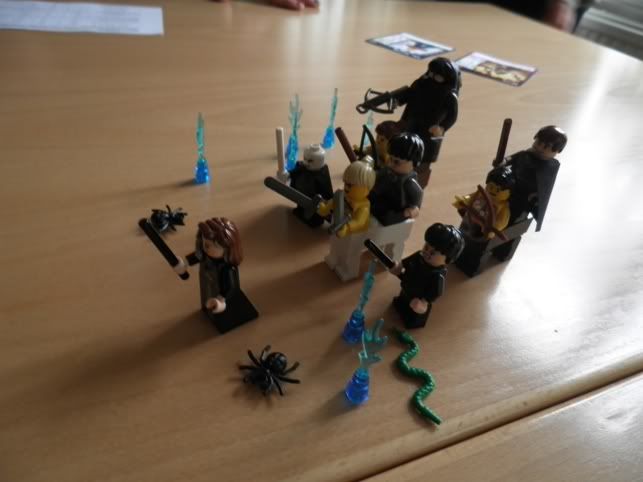 ...and hers, with centaur cavalry. She added the flames and vermin for coolness; only her second battle and already a true BrikWarrior.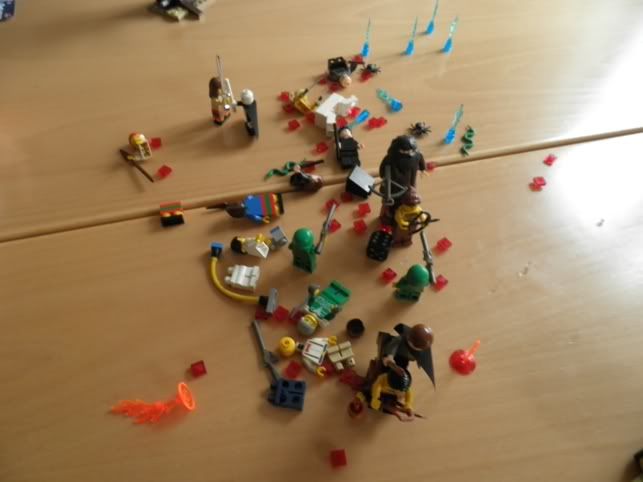 Epic carnage. Both our Heroes died on the first turn, funnily enough; in all the other games the Heroes were nigh indestructible.
To be continued...
---
This is just great, I must add. The kids love BrikWars. One boy came up to me at the end of his visit and said that his BrikWar had been the best thing at the whole event. Awww.