Semaj Nagirrac, High Chancellor of Avalon and ever a valiant defender of the realm, had been murdered by the Ying Si Ninja Society...
The same society that had over thrown the Avalonian government....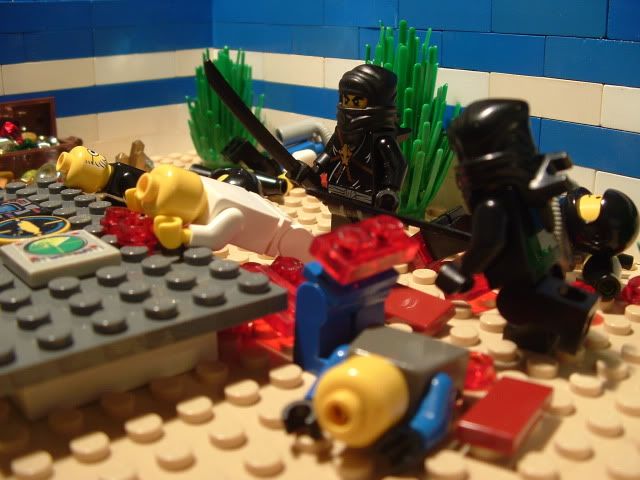 The aim of the ninja was to create enough violence on Avalon to open demon gates. With the demon gates opened, the temperature would drop enough for even lasers to freeze, thus creating the legendary Orange Transparent Material. It was their goal to make Avalon a second Ice World.
But no matter how many invitations were sent to the other factions in the galaxy, only a few answered the call. Hardly enough to open the gates of doom.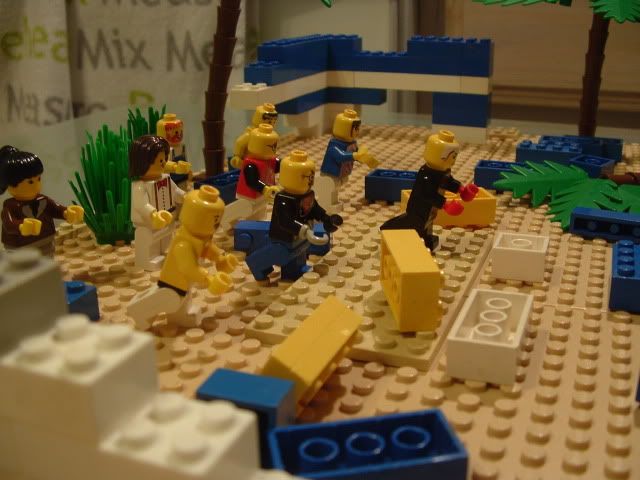 But the ninja would see their luck change as a group of Avalonian citizens ran for their lives from the death squads hunting them.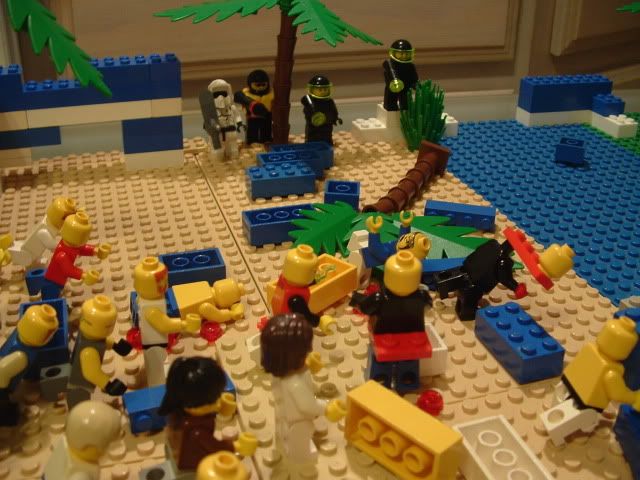 The foreign soldiers found them and began to open fire.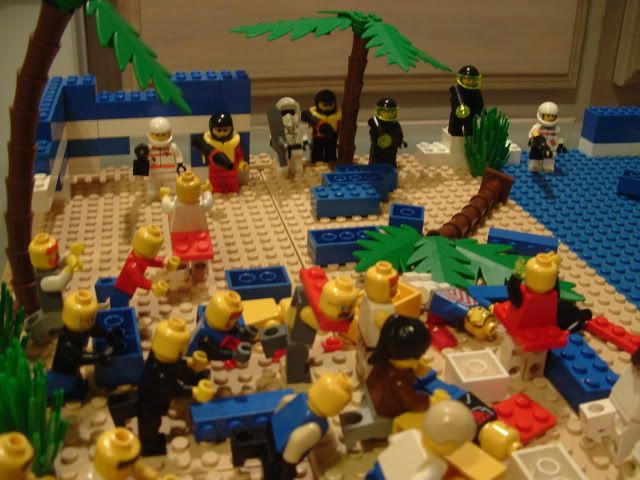 More citizens ran for their lives, but more enemies showed up to finish them off forever. Menggu, AN PAX Corp and Zuppon Mining Co. Enforcers joined the fray.
The civilians were helpless...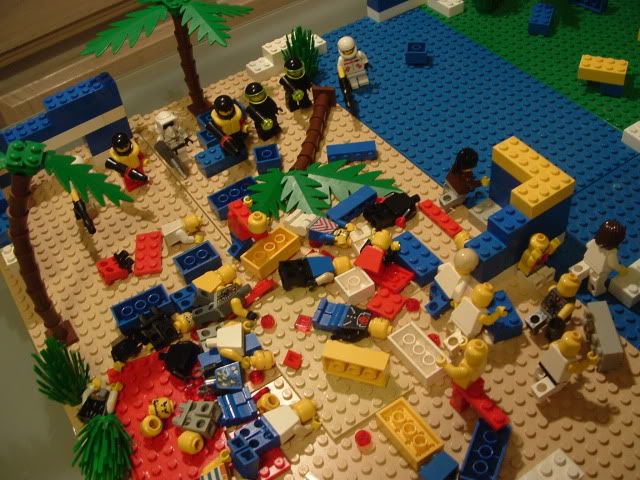 Their pleas for help were drowned out by the sound of gun fire.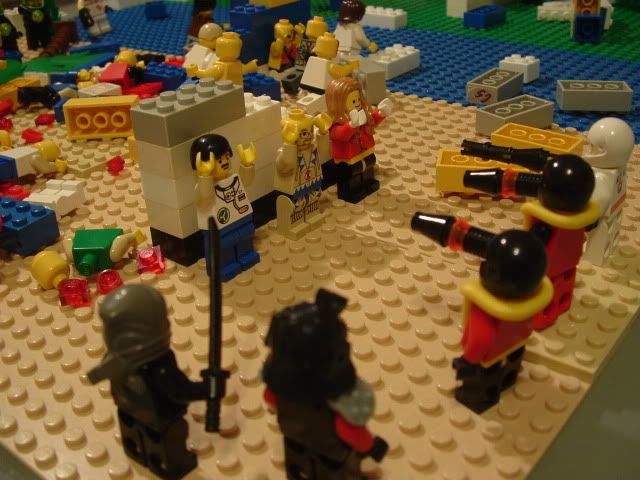 "Please! We're unarmed! There is no honor in this!"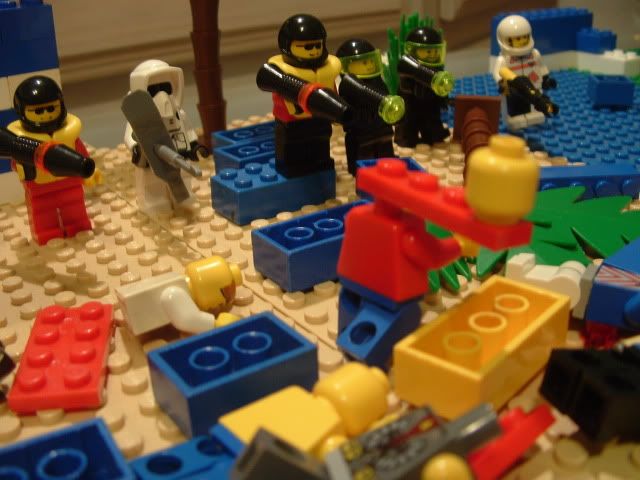 Honor never entered the foreigners' thoughts...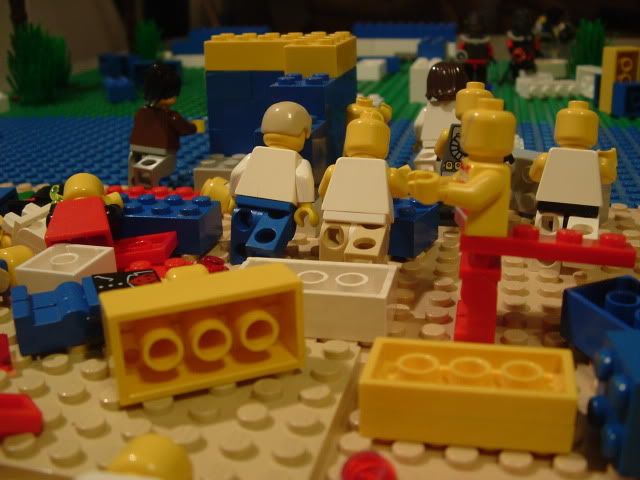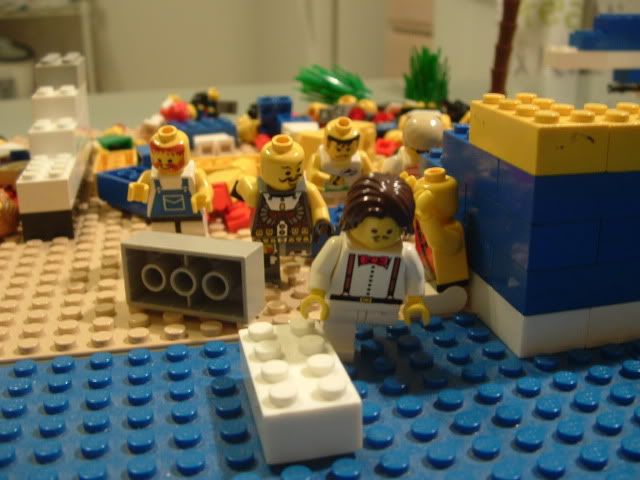 A small group managed to make it to the river. All they would need to do is cross and then they'd be safe from the guns!
But Menggu heavy gunners were waiting on the opposite shore.
The massacre continued.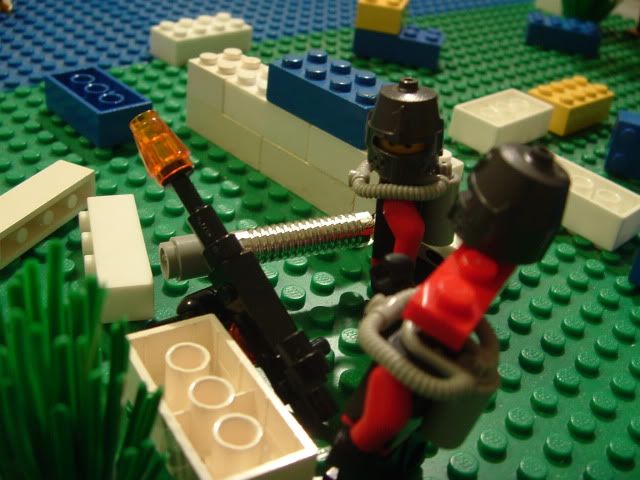 Suddenly, one of the Menggu heads flies off! Can it be?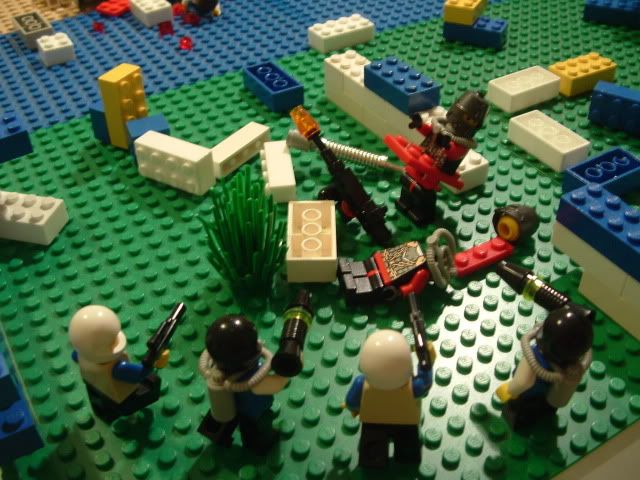 It is! Avalonian and Cymru soldiers have arrived to save the day!
They bravely run forward, risking everything to defend their people.
"Master?"
"Their fate is already sealed."
A cruel fate indeed. Ninja emerge from behind the defenders.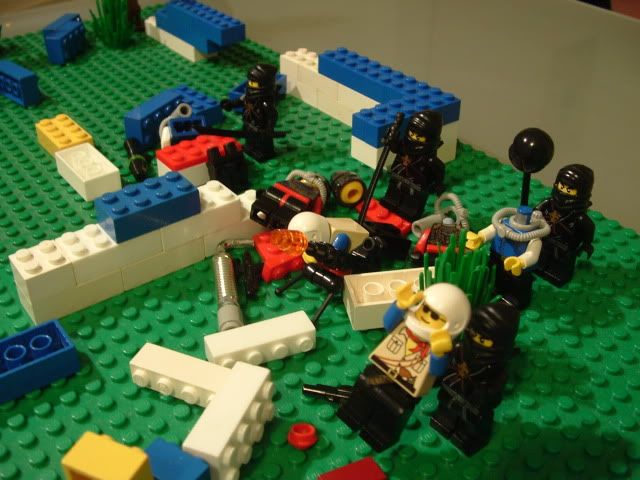 The slaughter does not discriminate against soldiers.
From the jungle, more civilians run for their lives. The Slashers revel in the premature deaths they've caused.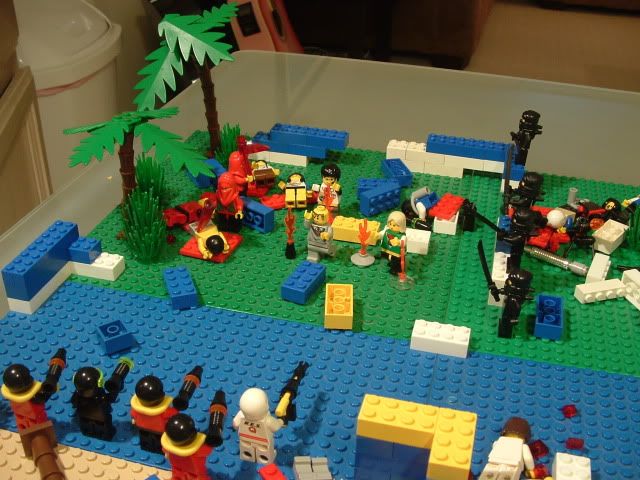 The survivors are gunned down.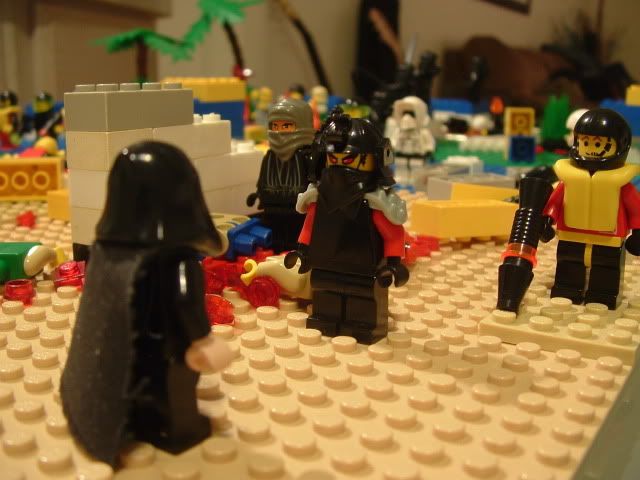 "All right, peach. We've done our part. Now prove your worthiness..."
"With pleasure..."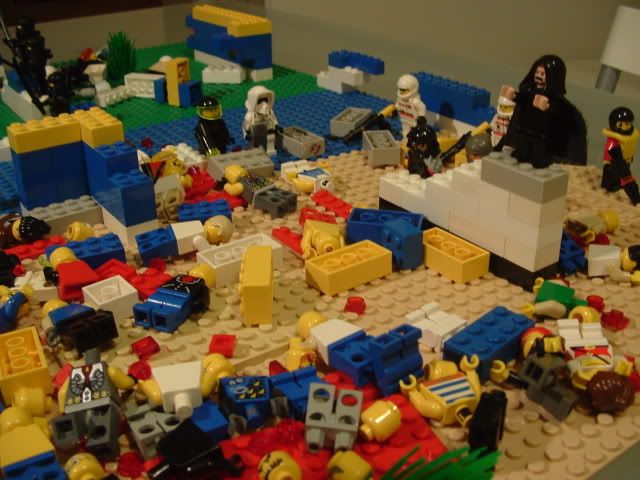 Cyrus, the Peach Father, stands atop a ruin and spreads his arms. A chill wind whips through the trees and into the bodies of the fallen.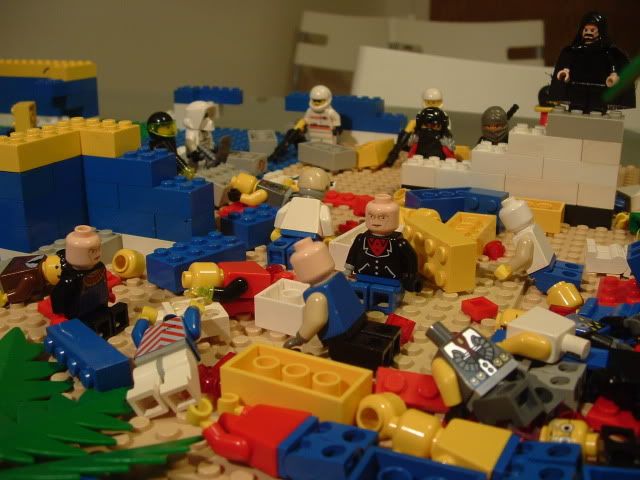 And the worst fortune finally arrives on Avalon...
"Can it be? How is this possible?"
"Master, this will not end well for us..."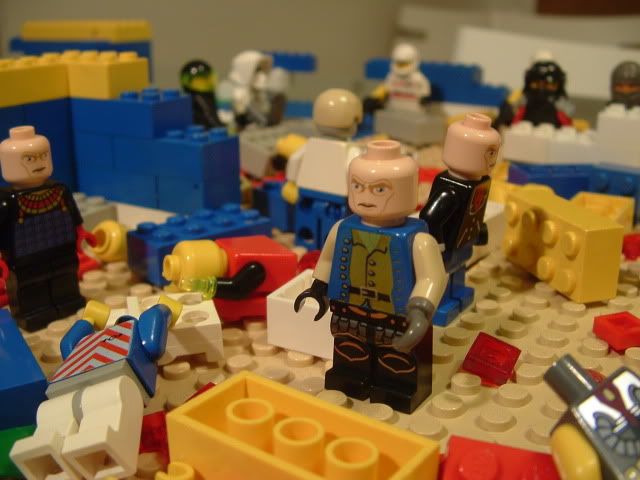 The Peach Virus rises from the desecrated bodies of the dead.
"Is this what you had in mind, master ninja?"
"Never in my wildest dreams did I think I would see this day. The fall of Avalon is near."