ORCS (Zahru II)
The Orcish King give a tear-bringing speech "CHARGE!" +1 to move and Attack.
SECRET WEAPON REAVEALED: Orc catapult.
The orcs sprint at the back of the rebels, but fail to do anything. The King is out of breath after yelling so loudly, and the Yoda-Face, Witch-Lady, the catapult and Graj stay back to fend off secret factions.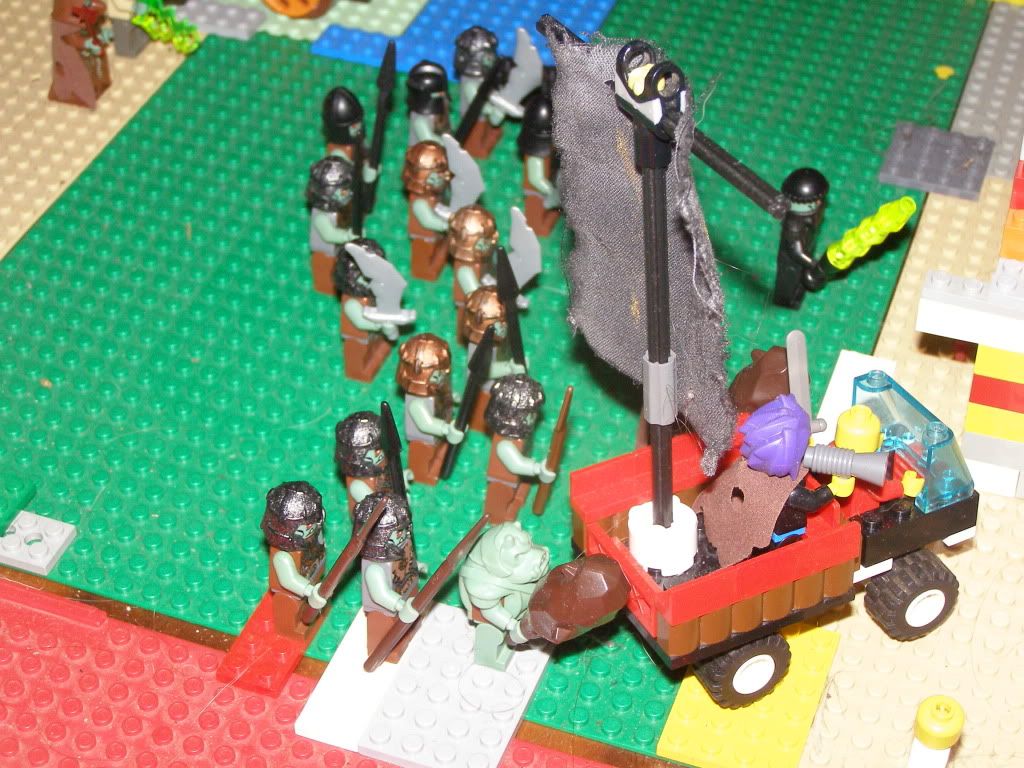 Need orders from The King's Men (scottsman) to continue