Undead Attackers
- tymon555
Gorgar and the Bone Beast gang on Apollyon, who loses 1 hp. The spear skeletons fail to do any damage.
Elven Reinforcements
- Alex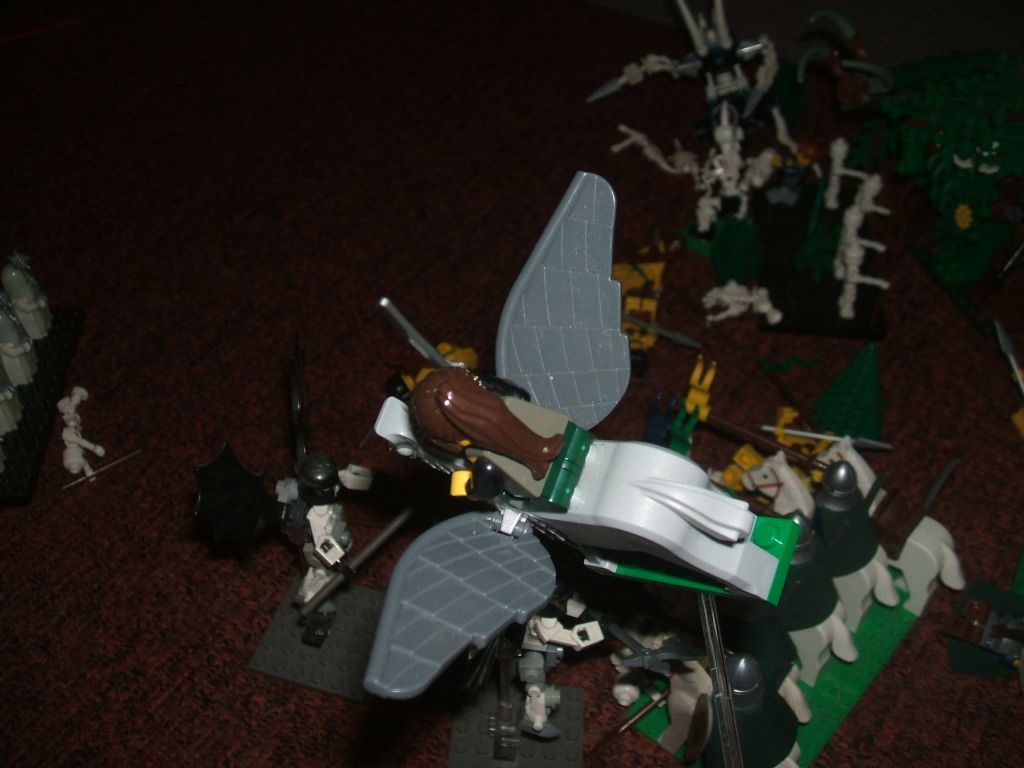 Valeera flies up, then swoops down on her gryphon.
While the Angel of Death counters the aerial charge, it only manages to kill the gryphon.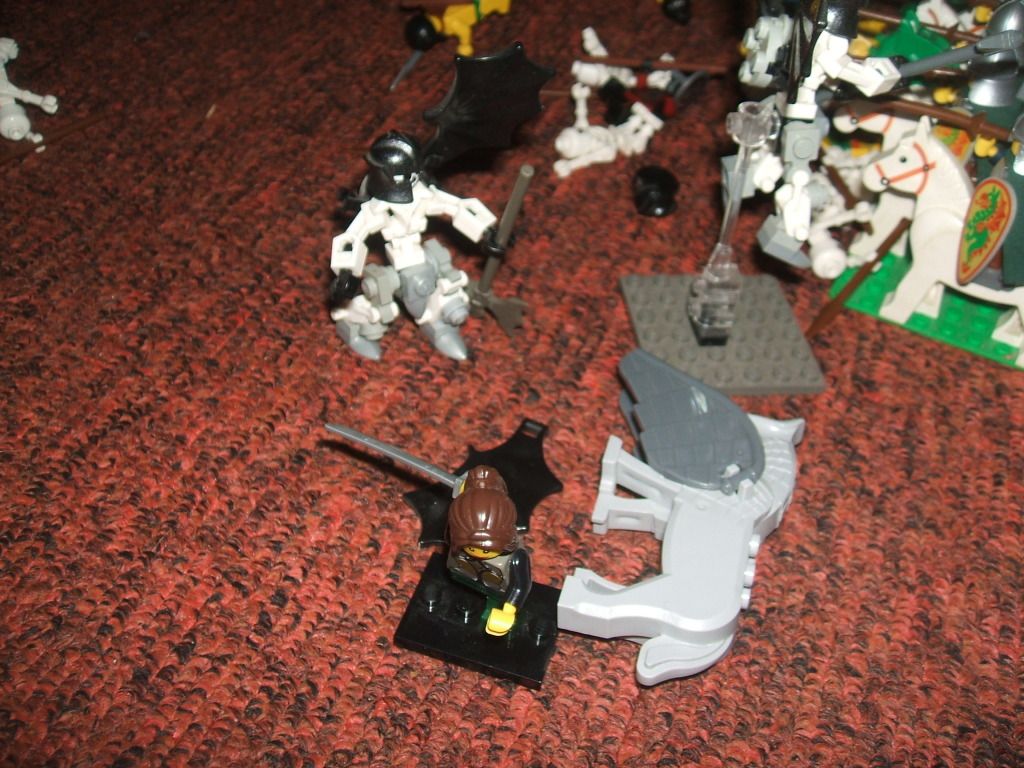 Valeera successfully lands after striking (-1 hp, lost flight).
Dawnriders switch to their swords and deal damage to the other AoD. (-1 hp)
Silver spears march forward and kill 2 skeletons. The spellcaster fails to cast a spell.
Elven Defenders
- Falk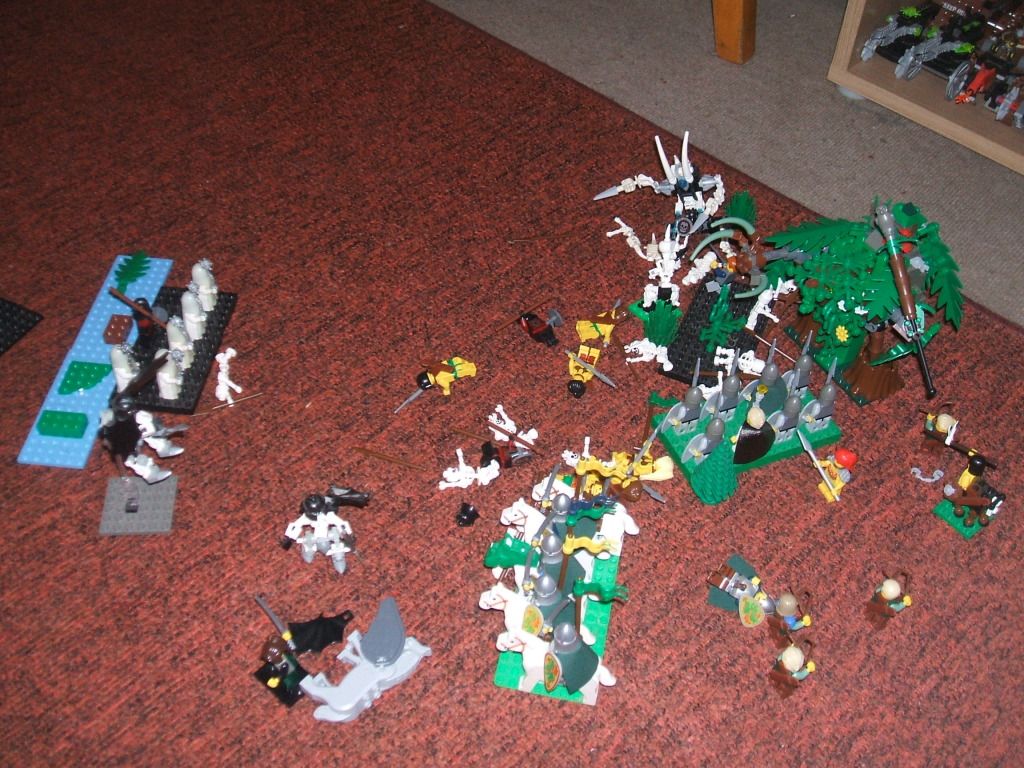 Mosshide summons wind again to toss away the other flying AoD.
Remaining amazon and centaurette units attack Gorgar but without any success.
The archers on the other hand land a perfect hail of arrows, dealing damage to Gorgar (-1 hp).
Apollyon
Apollyon kills a skeleton.
Then swiftly he picks up its spear...
... and jabs it right into the BB's eye! (Bone Beast is now blind: at the start of the round it has to roll whether it's able to find the enemy, otherwise it'll always attack the nearest unit, friend or foe alike)
Undead Reinforcements
- Stormblessed/Runswithlegos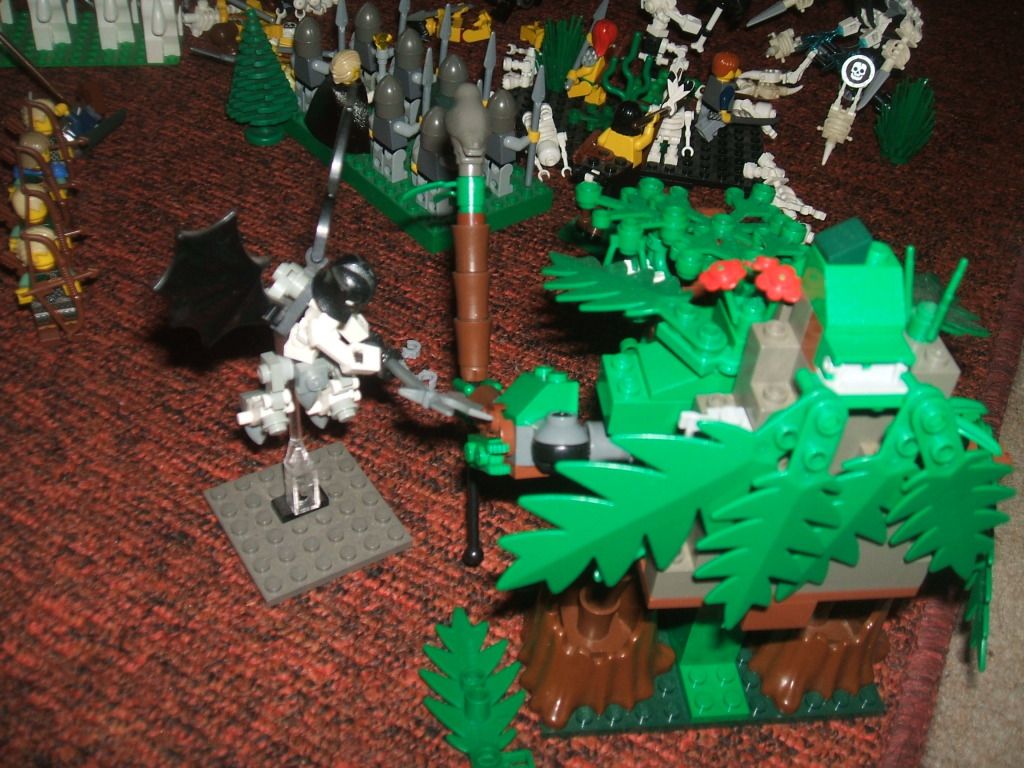 The AoD rolls an epic charge as it lands a crushing blow on Mosshide (-1 hp).
The crippled AoD slays a dawnrider.
Ghost advance closer to the fight.
Overwatch and kills:
Falk - 6
tymon555 - 7
Apollyon - 2
Alex - 5
Stormblessed/RWL - 2
Send orders for turn 5!