Ladies and Gentlemen, I give you the
Enterprise
Star Cruiser!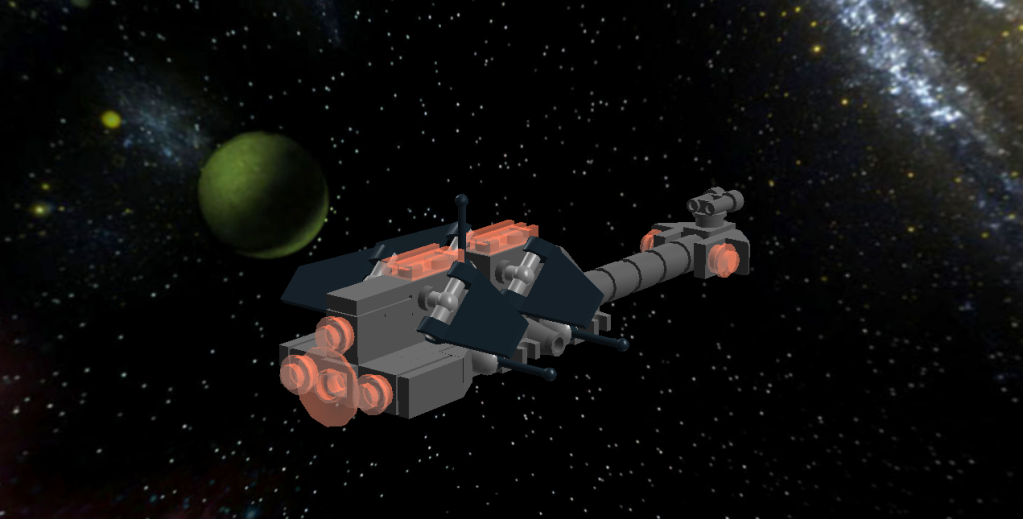 Alas, at the moment she has no faction to go with, but hopefully that will soon change.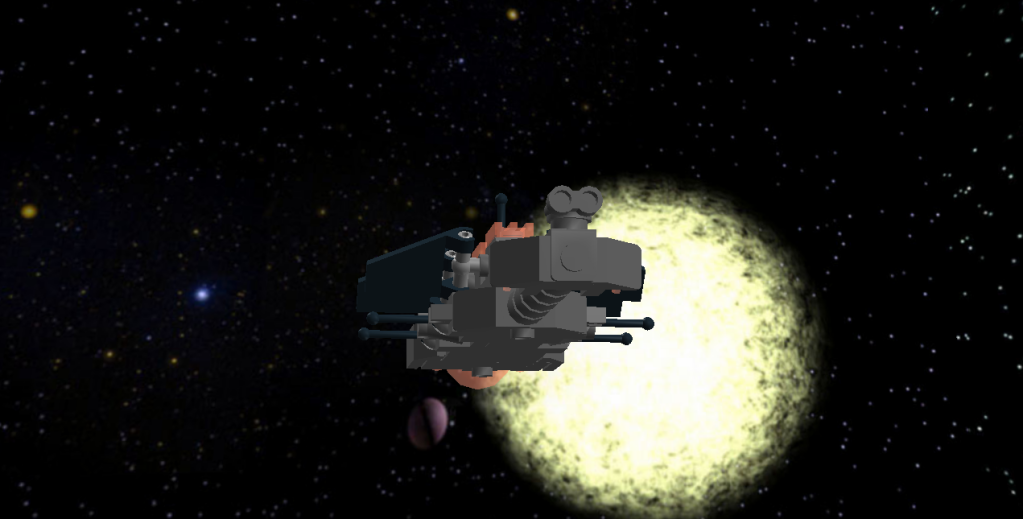 The black fins along the sides are the main heat radiators, which are withdrawn during combat. If they were to be shot off, the ship would rapidly overheat. The red plates along the top are the secondary radiators, which help keep some of the load off of the heat sinks during battle.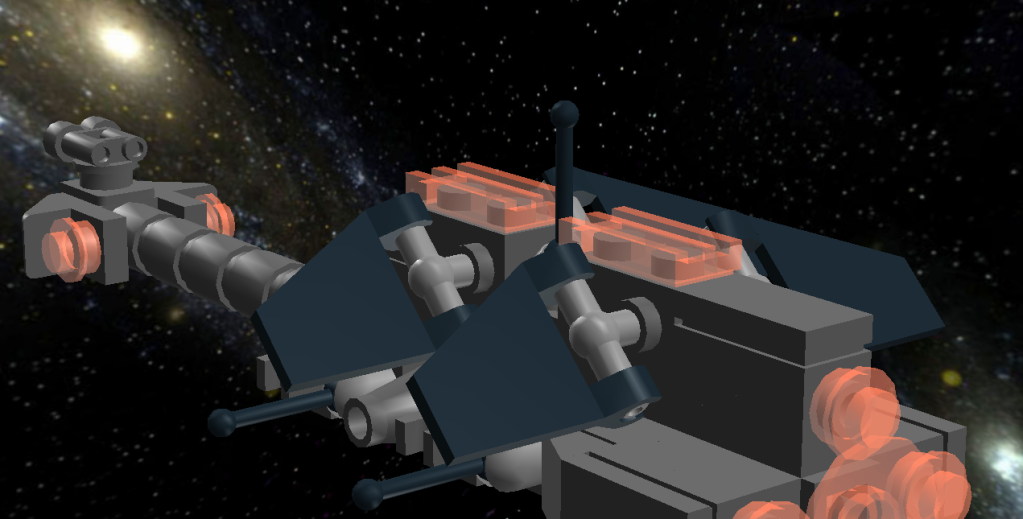 She mounts two particle beams (Ion cannons) and a torpedo launcher on each broadside. Internally, she carries one heavy laser projector, with five turrets (two each broadside, one on top) that can each be used to fire the full weight of the laser or a small portion of its power.
Her bow section mounts a pair of long-range missile launchers, as well as maneuvering thrusters and sensor equipment.
A shot of her main engines.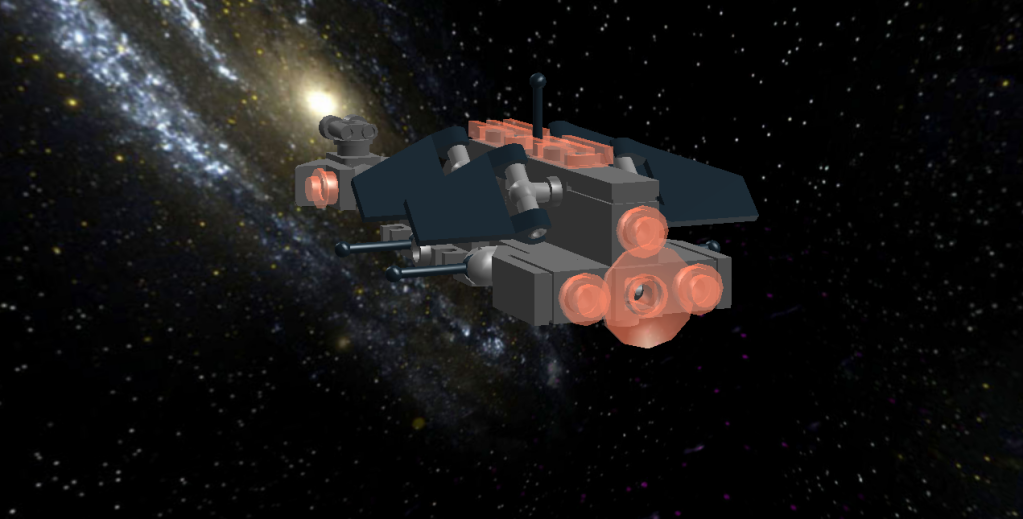 The
Enterprise
in battle, with radiators retracted.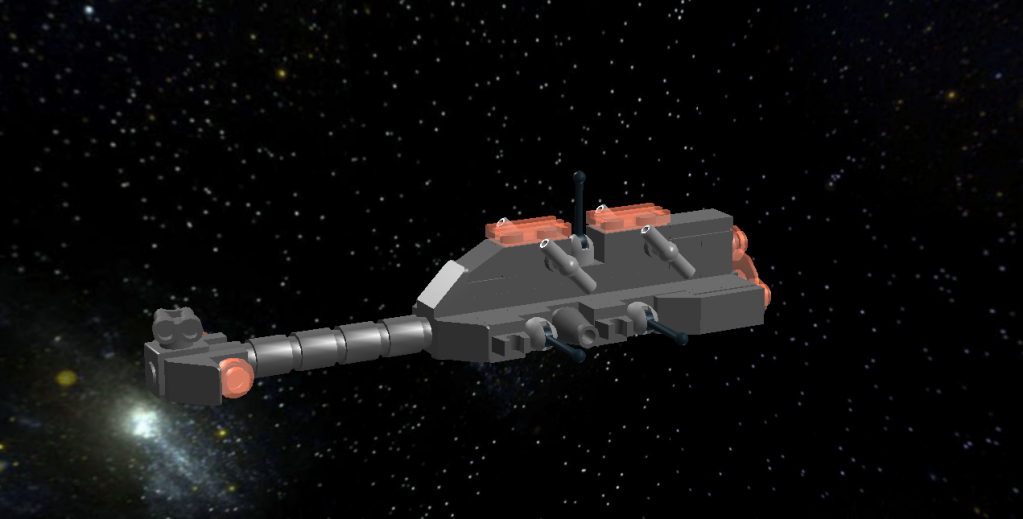 I've tried to give her a more rocketpunk feel than space opera. What do you think?