Top Thread
The Marines who fired last turn swiftly but methodically reload.
The officer shouts a command to his troops (feat):
"AFIX BAYONETS!!!"
(Unfortunately, I forgot to get a pic of the marines fixing bayonets)
Despite the fact that the command is actually "Fix Bayonets," the feat is successful! (+1 to skill w/bayonets this turn, which really didn't help much).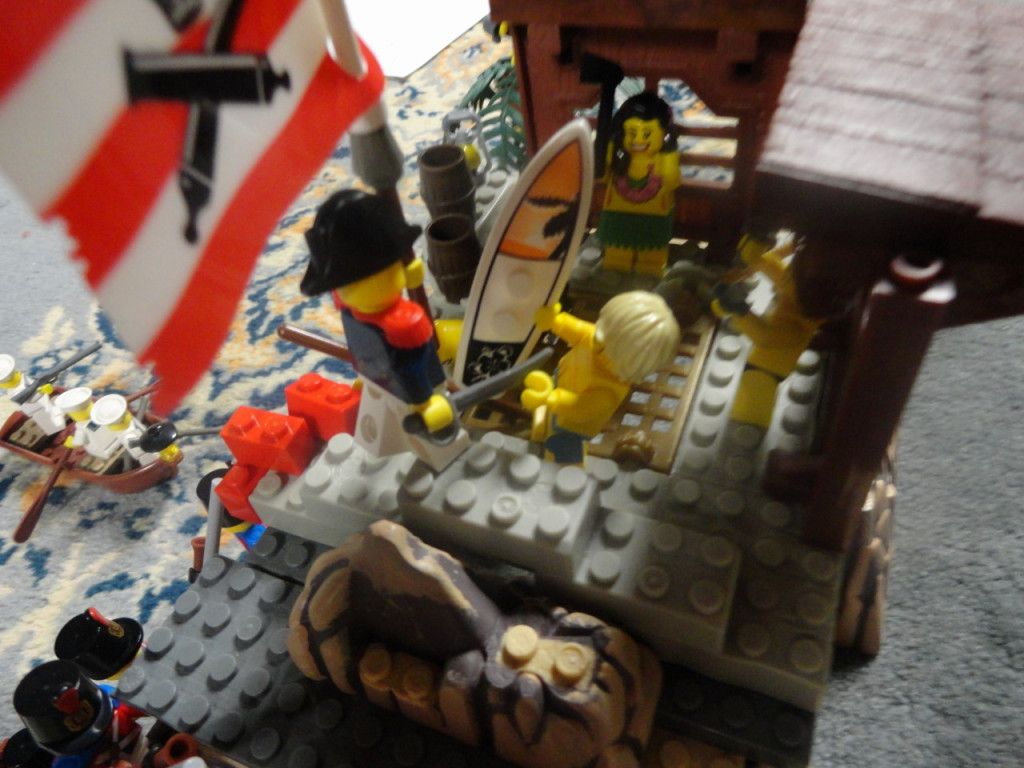 The officer attacks the native with the surfboard, but fails to kill.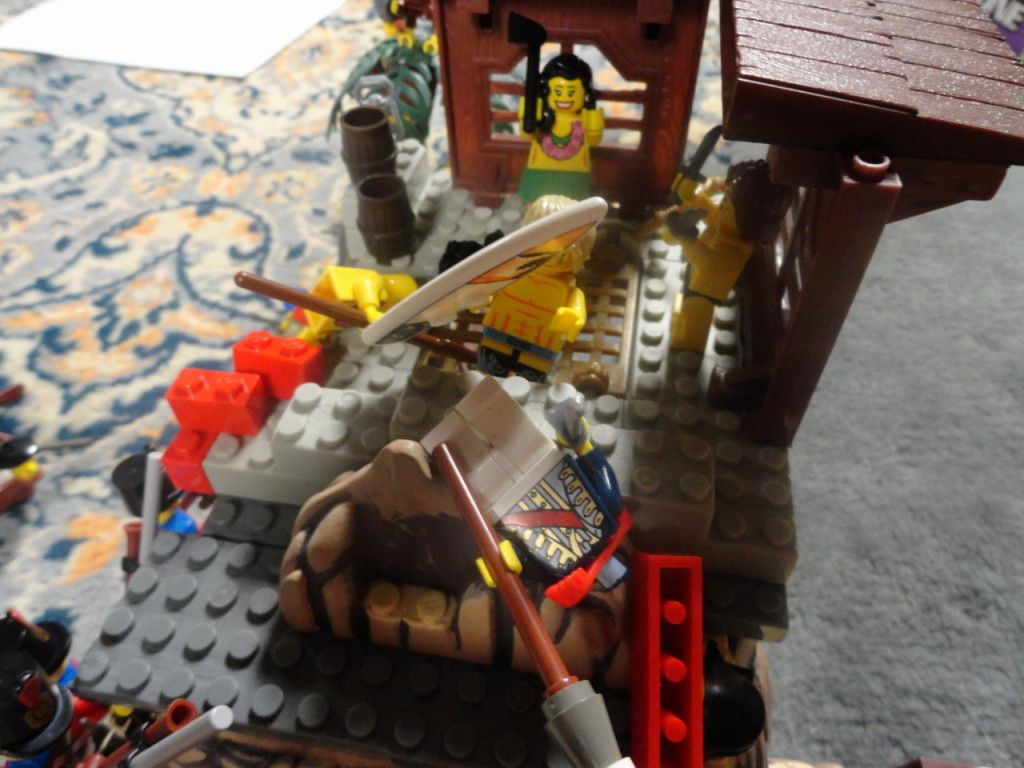 The counterattack is more effective. That's gotta hurt.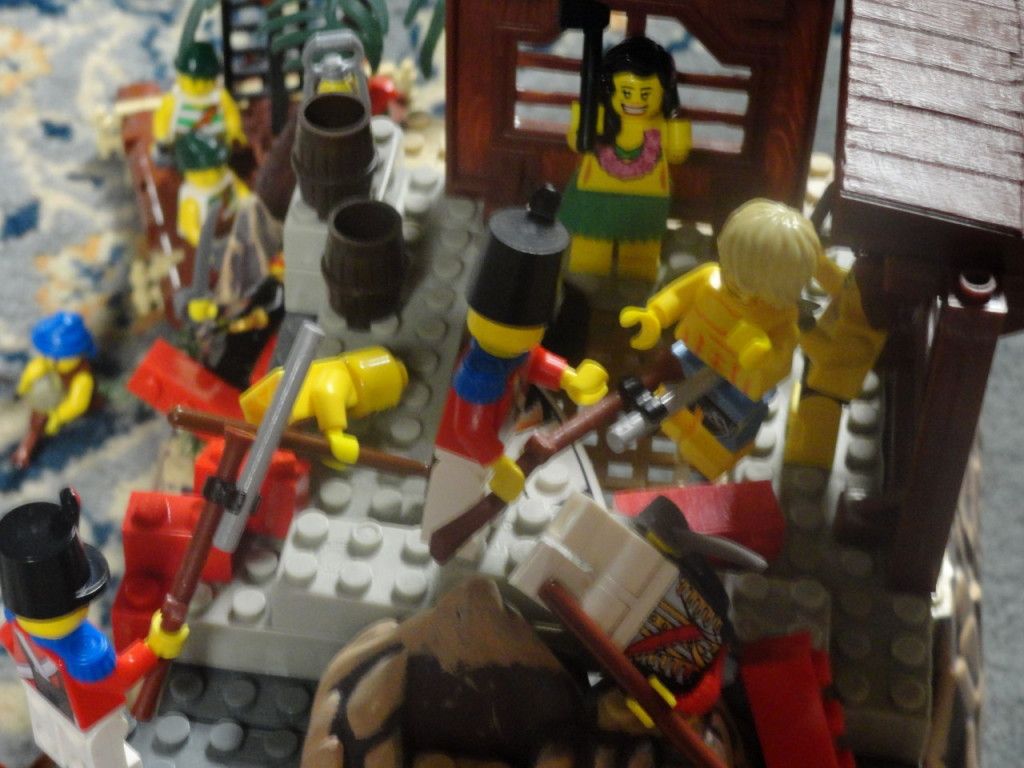 And, a Marine avenges his fallen leader on the point of a bayonet. Dang, that's three of the people that can do feats down by turn two!
As he takes up the fallen banner, his comrade moves up and shoots another native. Other guys advance as best they can.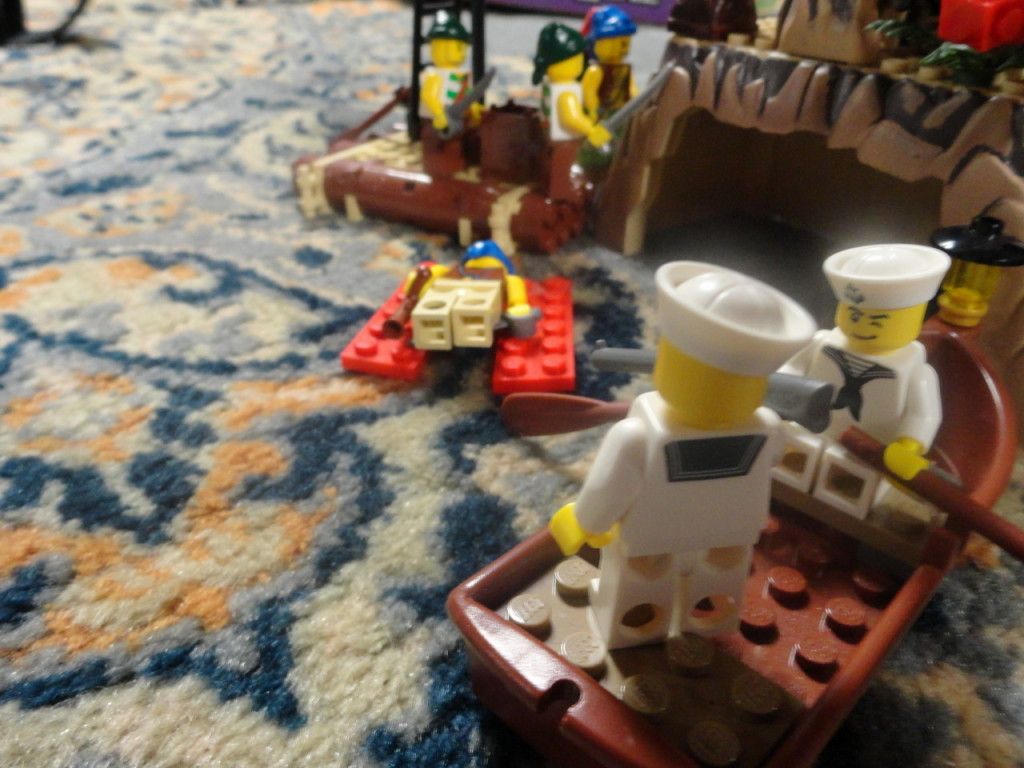 The US Navy boat reaches the island, and a sailor kills one of the pirates in the water.
They move up. The one on the right shoots at a Marine but fails, and the one on the left can't fire this turn because he was the rower.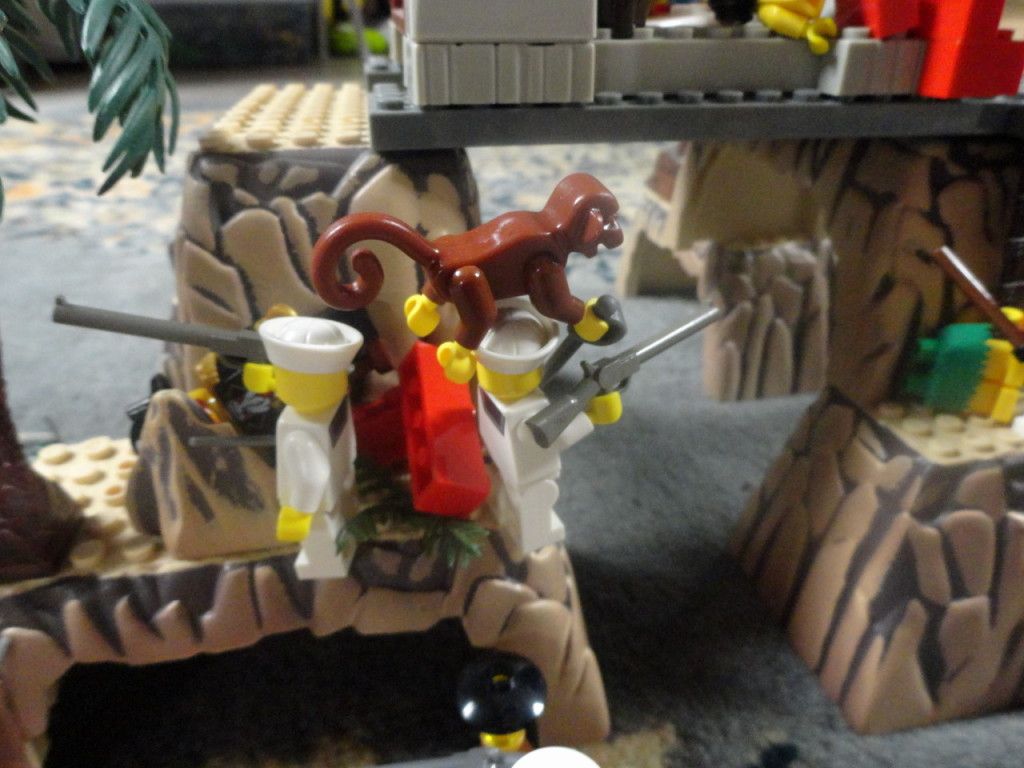 Ambush! The pirates' monkey leaps from the tree and attacks, but gets a crit fail.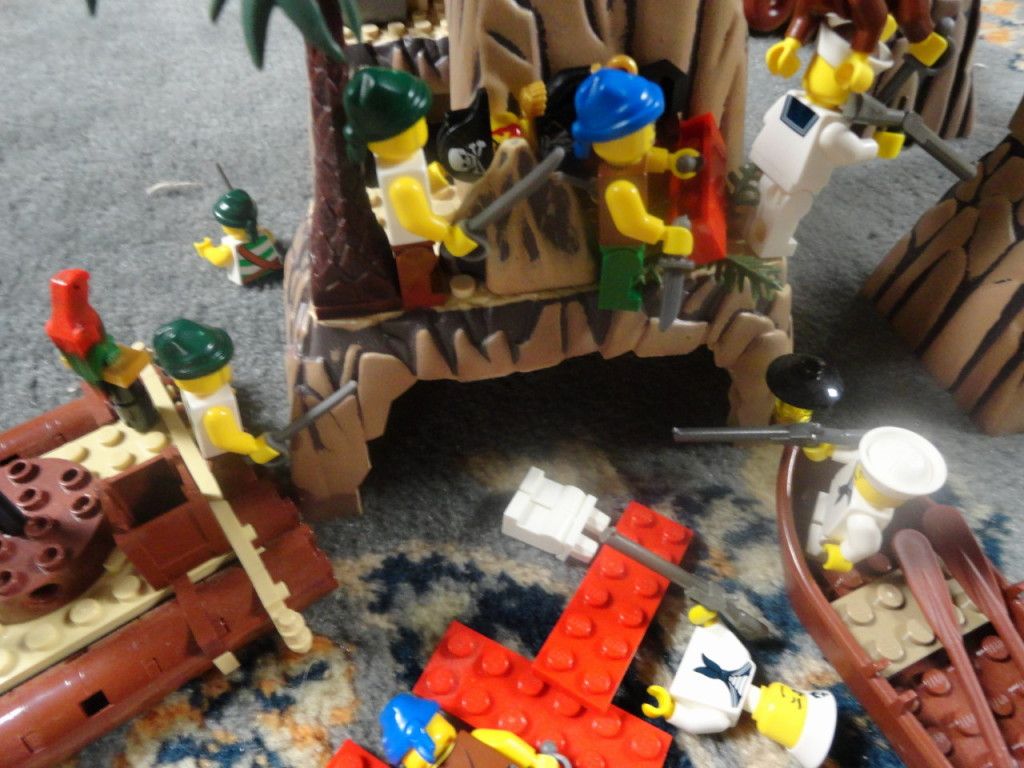 Other pirates advance. The one with two knives cuts down a US sailor that stands between him and his fallen leader.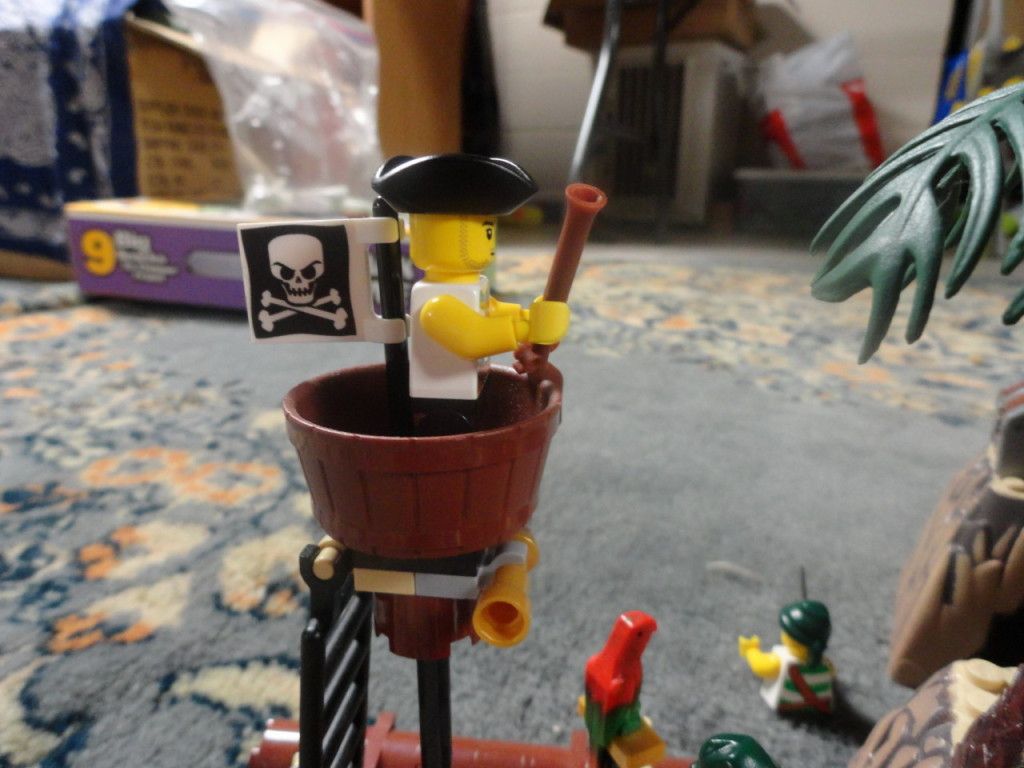 The guy with the musket reloads.
The other (surviving) pirate who was in the water reaches shore. "Ooh, treasure!"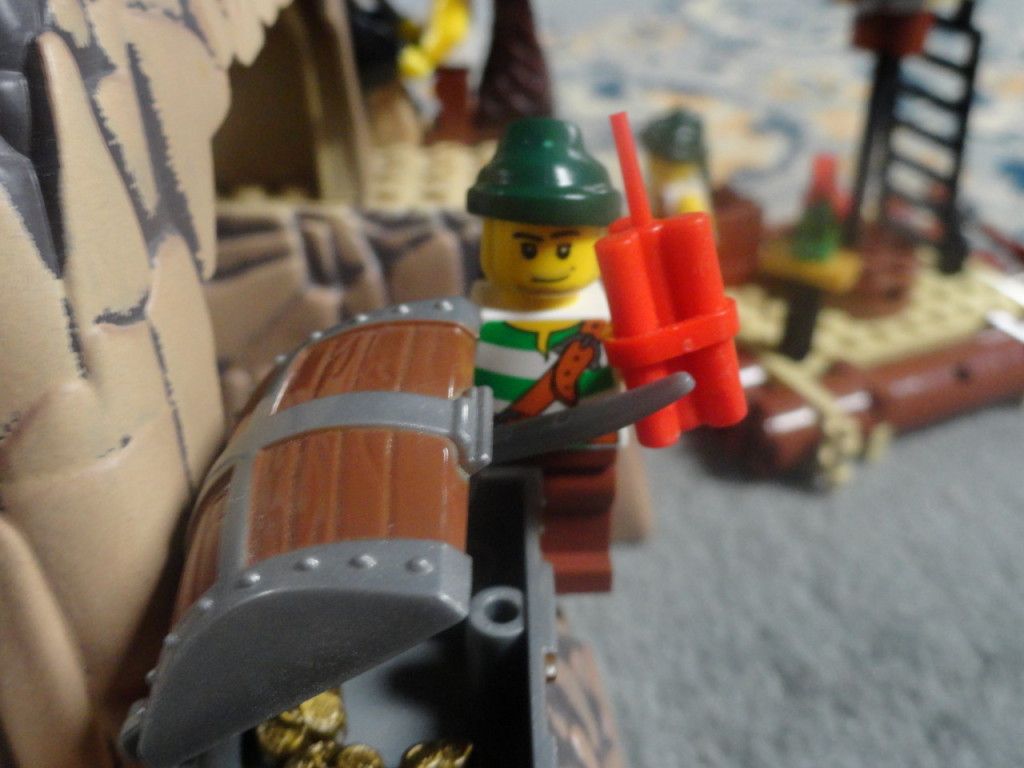 GOLD!!! And, something even better!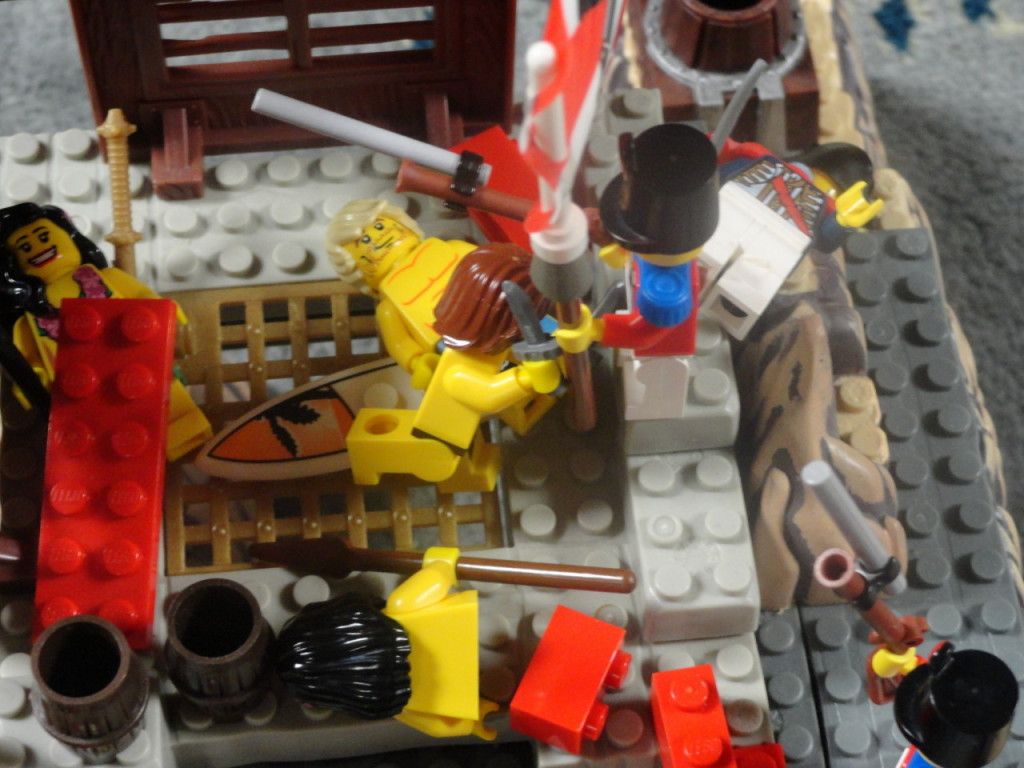 The last native leaps at a Marine, too close for the deadly bayonet to attack him.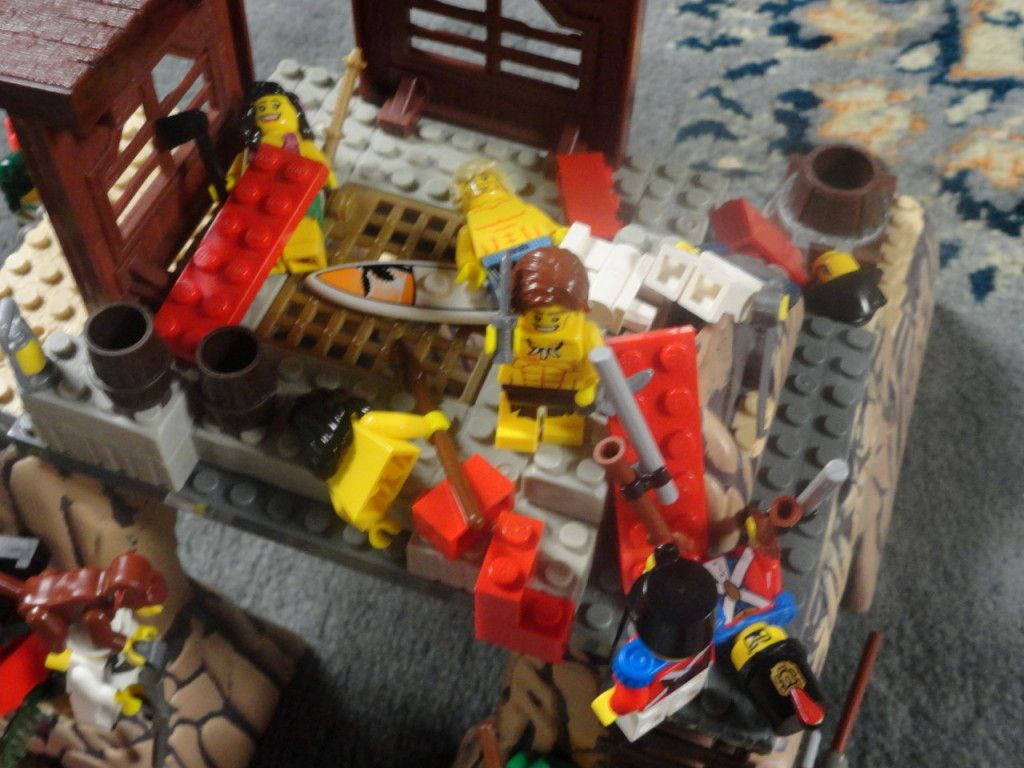 The Marine is cut down. Those knives are deadly!
Overwatch.
KILL TABLE!
Royal Marines: 4
Natives: 2
Pirates: 1
US Navy: 1
NOW ACCEPTING TURN THREE ORDERS!