GOT A FORUM BATTLE APPROVED BY MOM OH YEAH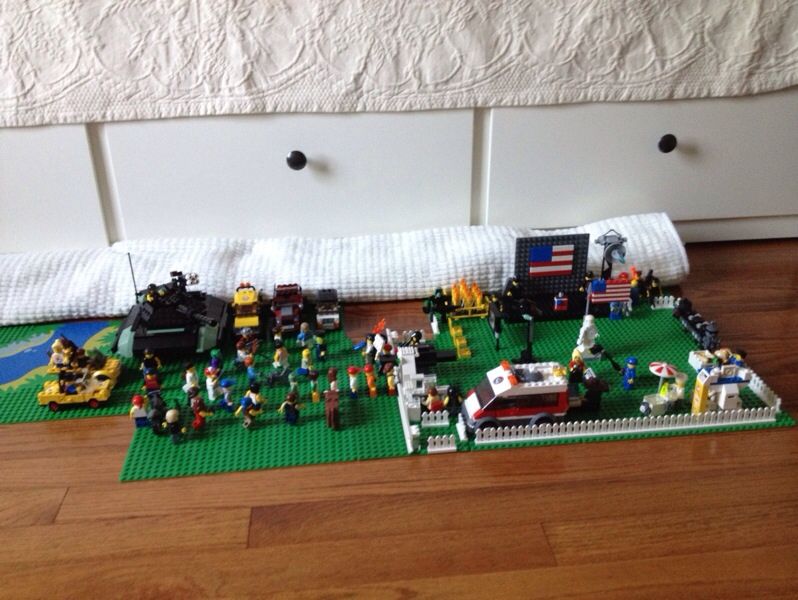 In the United Systems Alliance, a small town of Pendleton is celebrating the Fourth of July.
Their highlight is their speaker, President B'lack Obama, who decided to escape the politics in Wash-a-ton DC and give a speech here.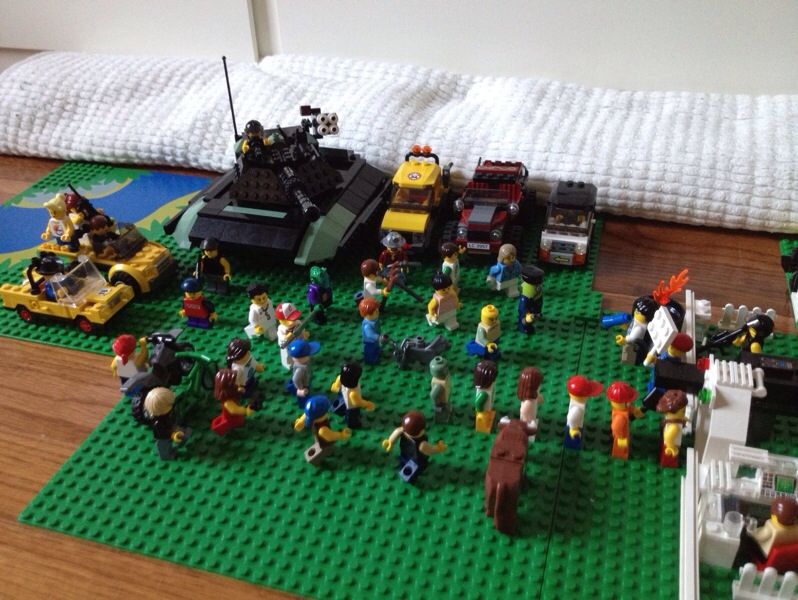 In anticipation and excitement, people have been lining up to see the president.
However, all is not as peaceful as it seems. There have been rumors of an attack by terrorists or foreign agents so the USA military has been called in to guard the president.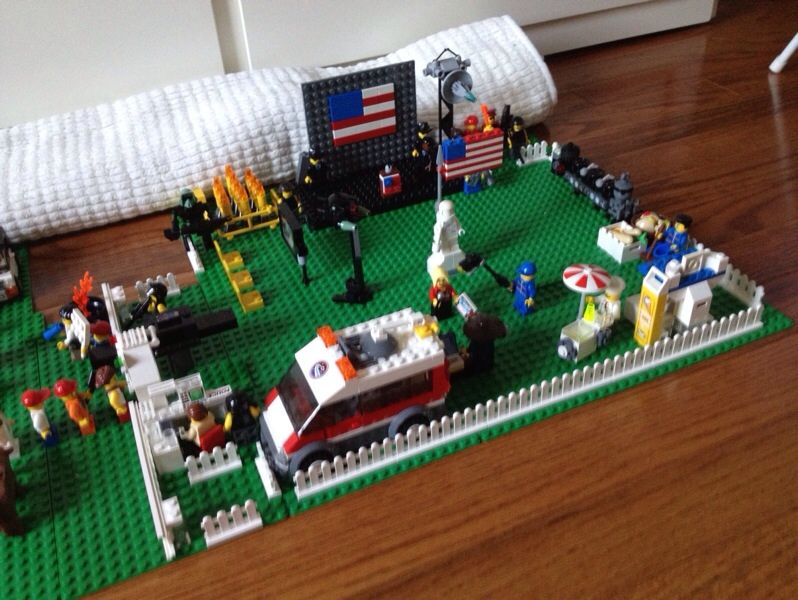 A view of the fairgrounds. Obviously, we have the stage where Obama is giving his speech. In the right-lower corner is a beer cart, an ice cream stand, and a bunch of grills for making the all-american hamburger.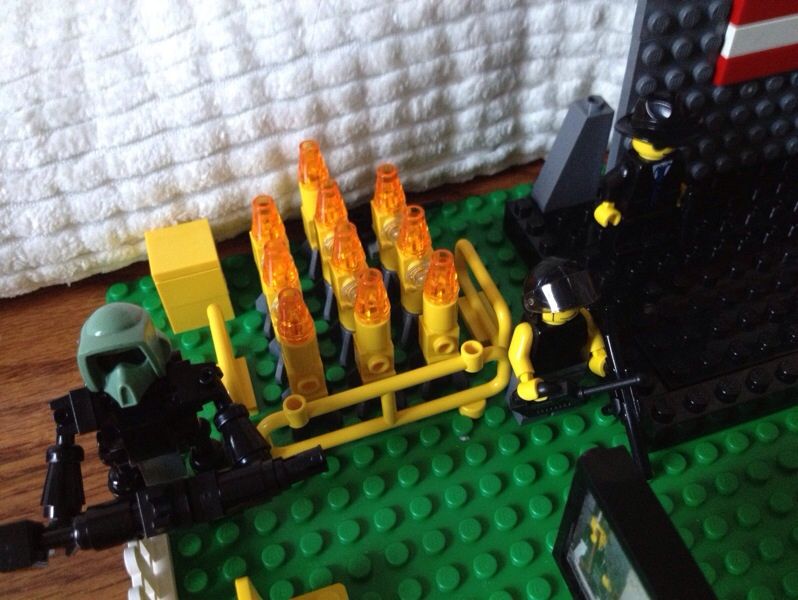 But of course, what July 4th celebration would be complete without fireworks? These are under heavy guard, however, as it is suspected that the terrorists may want to detonate them.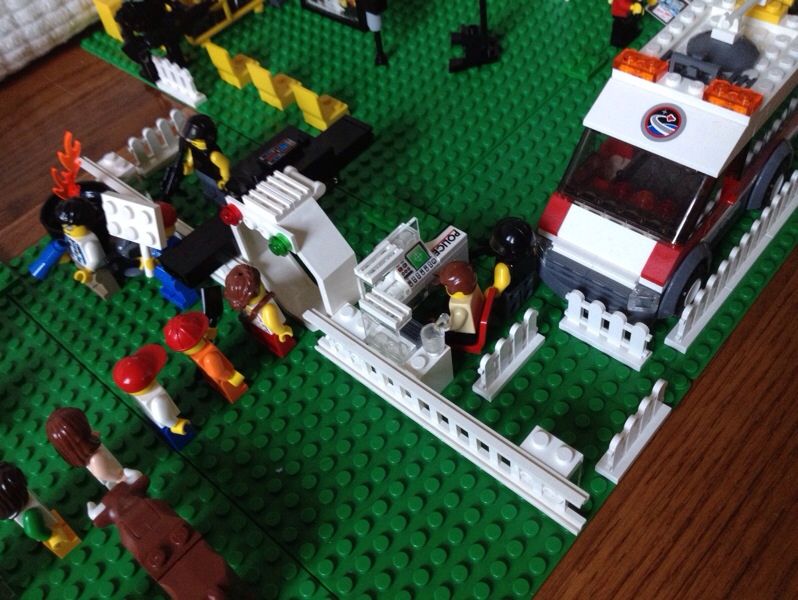 Due to the presence of the president, a security barricade has been set up. From top to bottom we have that x-ray machine you put purses through, then a brand-spanking new backscatter x-ray machine, a bored college-student security guard, and the "time-out" pen for people under suspicion.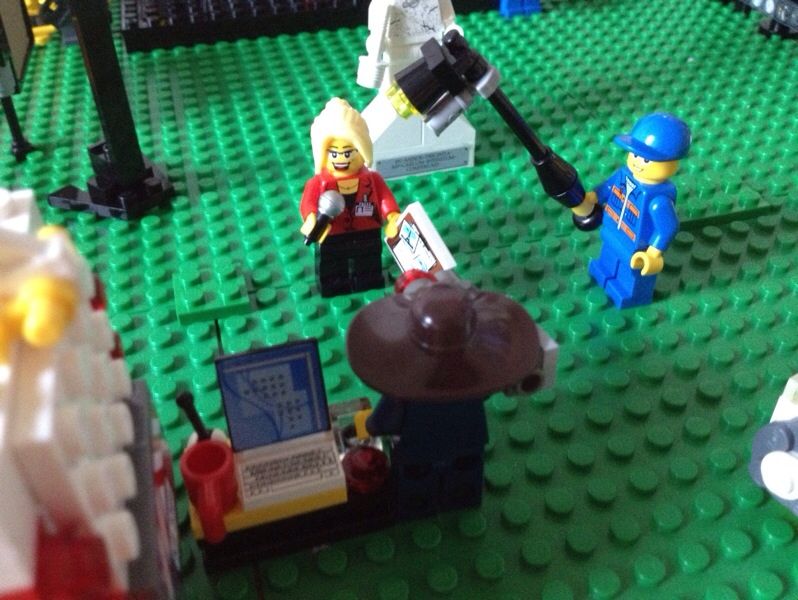 Finally, the Channel 4 Action News Team has arrived to cover all this. While the director died in action at some point, the team has bought a news van.
Factions

USA Military: Runswithlegos

[They're too spread out to get a pic but look up USA on the brikwiki to get an idea of what they look like]

Objectives: Protect the president

Notes: USA soldiers can use their action to interrogate civilians, and upon a roll of 2 or higher on a d6 the civilian's affiliation (if any) is revealed.

Civilians

Objectives: Cause mayhem

Notes: Everybody can post orders for these guys-the first few turns will be a bit boring so the civilians can hopefully serve as a diversion until things start heating up.

Channel 4 Actions News Team: Ham701

Objectives: Document the madness

Secret Faction A: Heavyfishcannon

Objectives: ???

Secret Faction B: Stormblessed

Objectives: ???

Secret Faction C: Samuelzz10

Objectives: ???

Secret Faction D: lawmaster

Objectives:

Secret Faction E: Thesson

Objectives:

Secret Faction F: alphafalcon541

Objectives:
4th Wall: OK so the FBI let me run a minifig-focused battle on a smaller battlefield. It's an experiment where all/some of the enemy factions are hidden within the civilians. It may end up a bit boring but hey, that's what an experiment is for. I will also be running on a tight schedule so I would like orders within 24 hours of posting a turn.
SEND IN YOUR ORDERS NOW