TOP THREAD
The frogmen, gaining initiative for the turn, shoot the helpless native, but fail to kill.
The other shoots at a pirate, but critfails. He tries to, as a feat and as instructed, sing
this
(probably not what was intended, but the first thing that came up on a youtube search). Unfortunately, he forgets to lift his visor, so only he can hear (failed feat, and a pity too--I really wanted to break out the cowboy hats).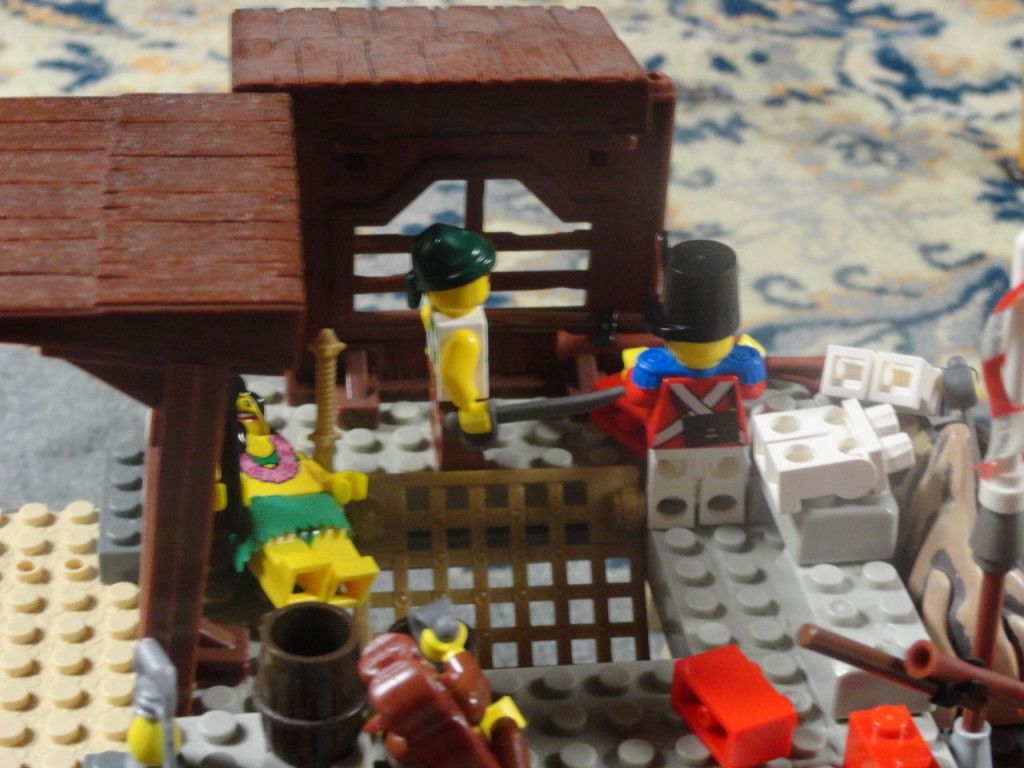 One Royal Marine misses a pirate with his bayonet.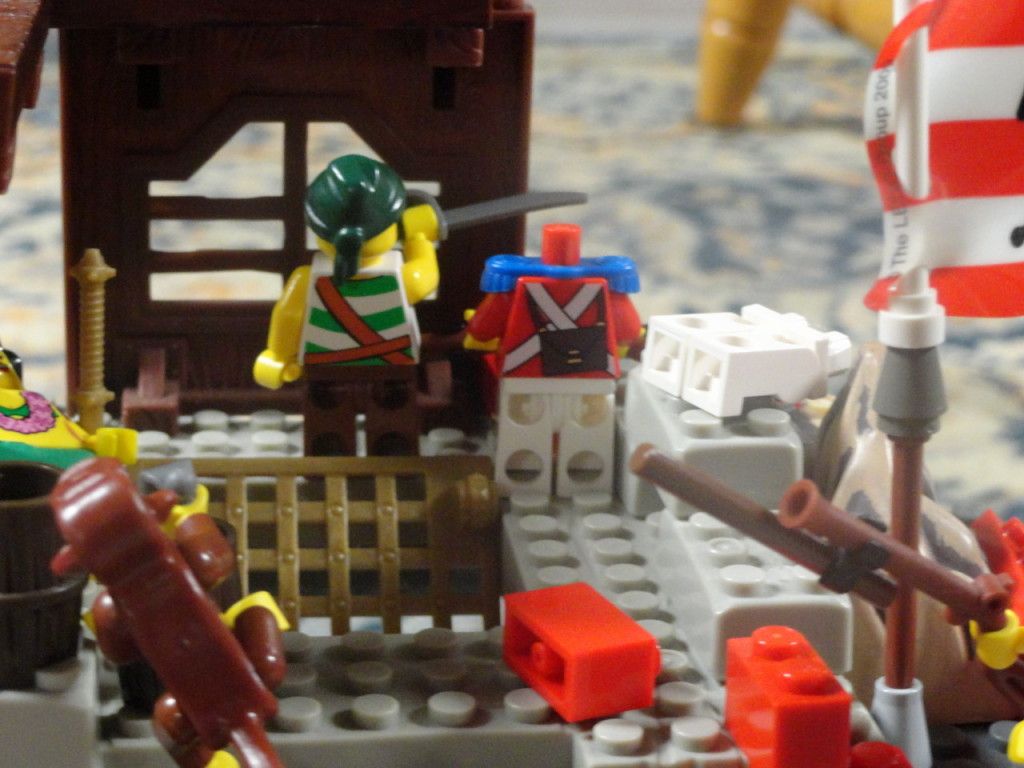 The counterattack does not miss.
The last Marine fires, but critfails too (third this turn!). His powder got wet, so the musket is jammed and will take an action to clear, and another to reload. Better hope for luck with a bayonet!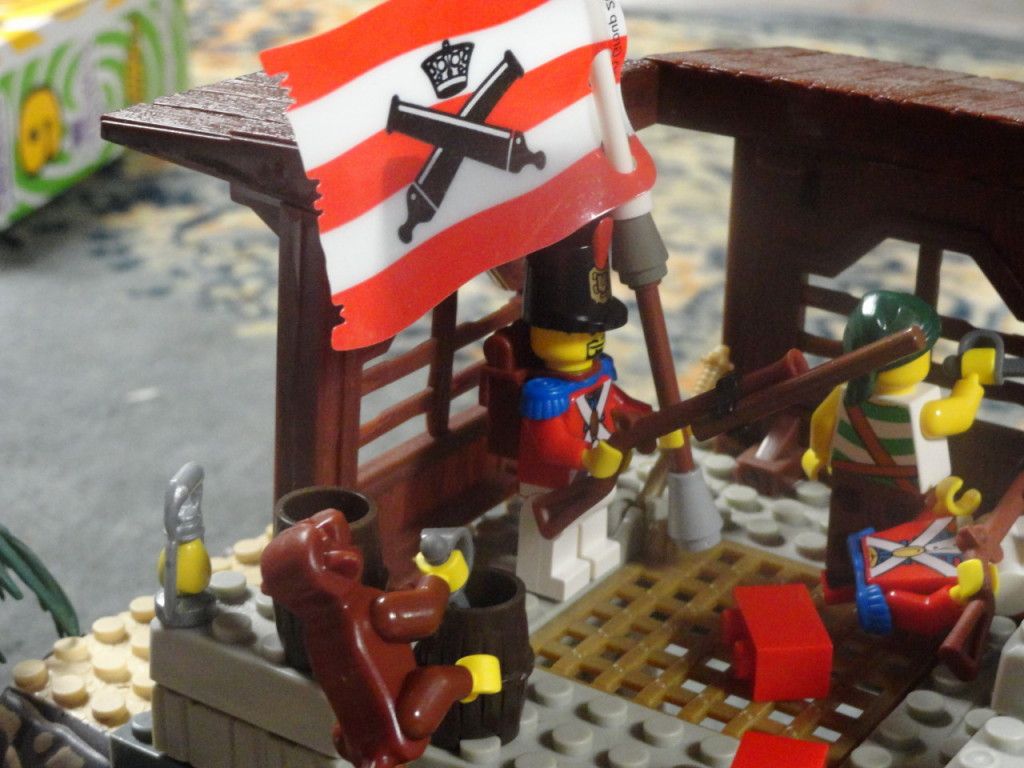 True to orders, he grabs the flag and moves forward, closing the trapdoor as he goes.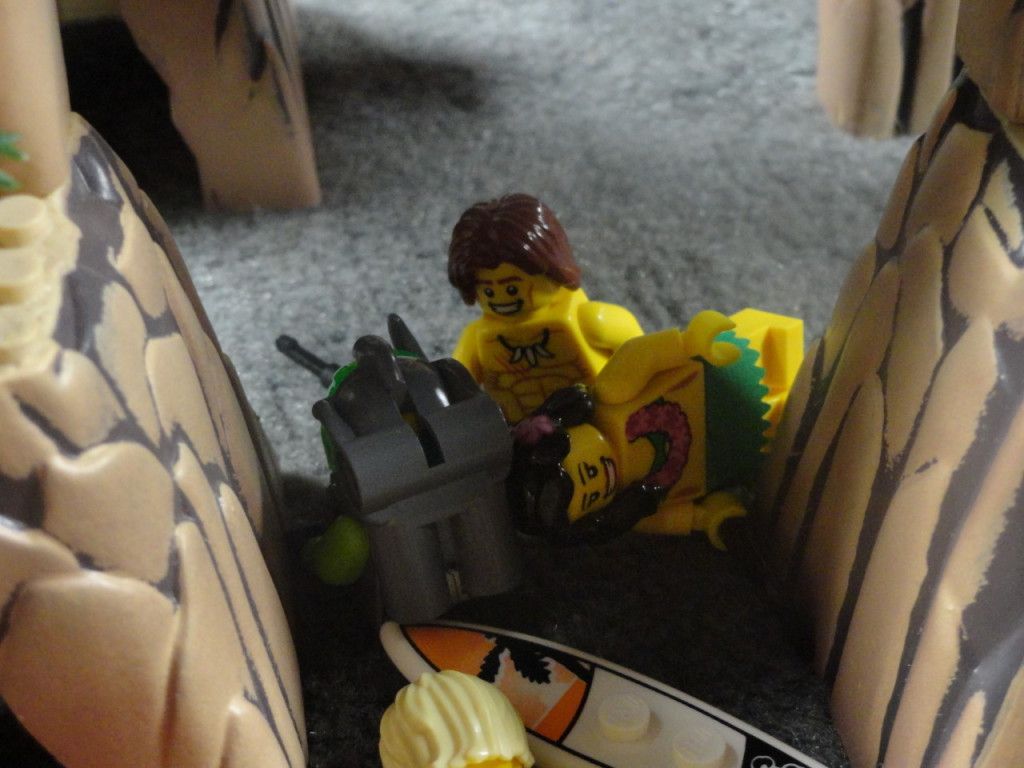 The native attacks a frogman with his knife...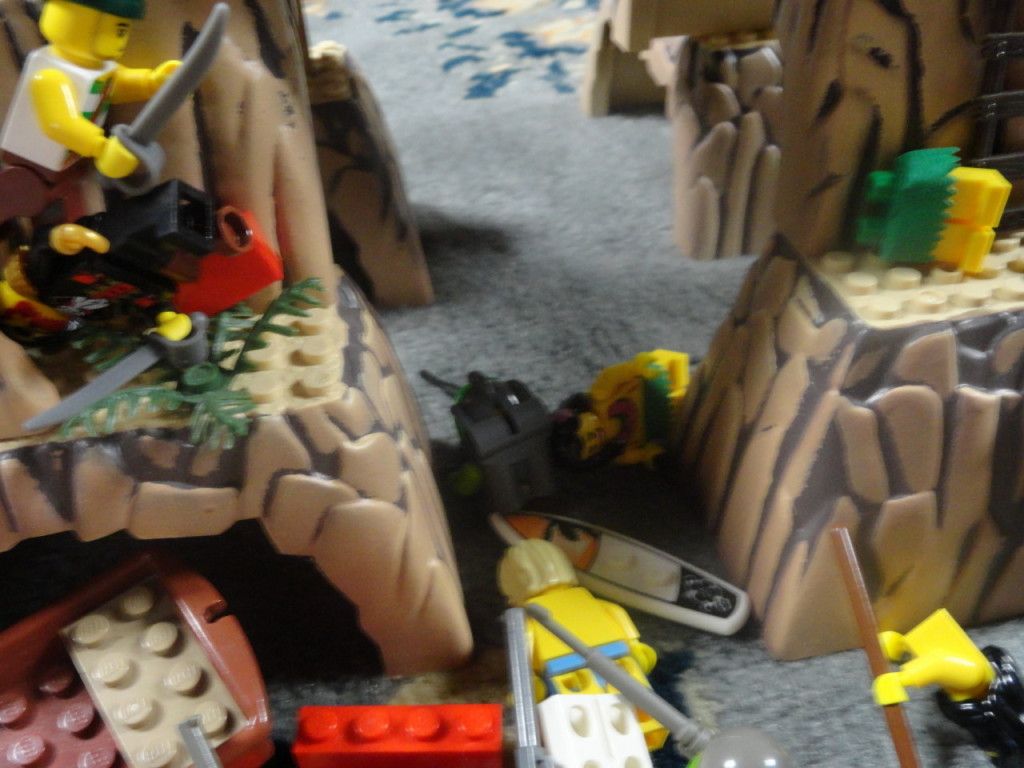 ...And promptly disappears below the water. Where is he going?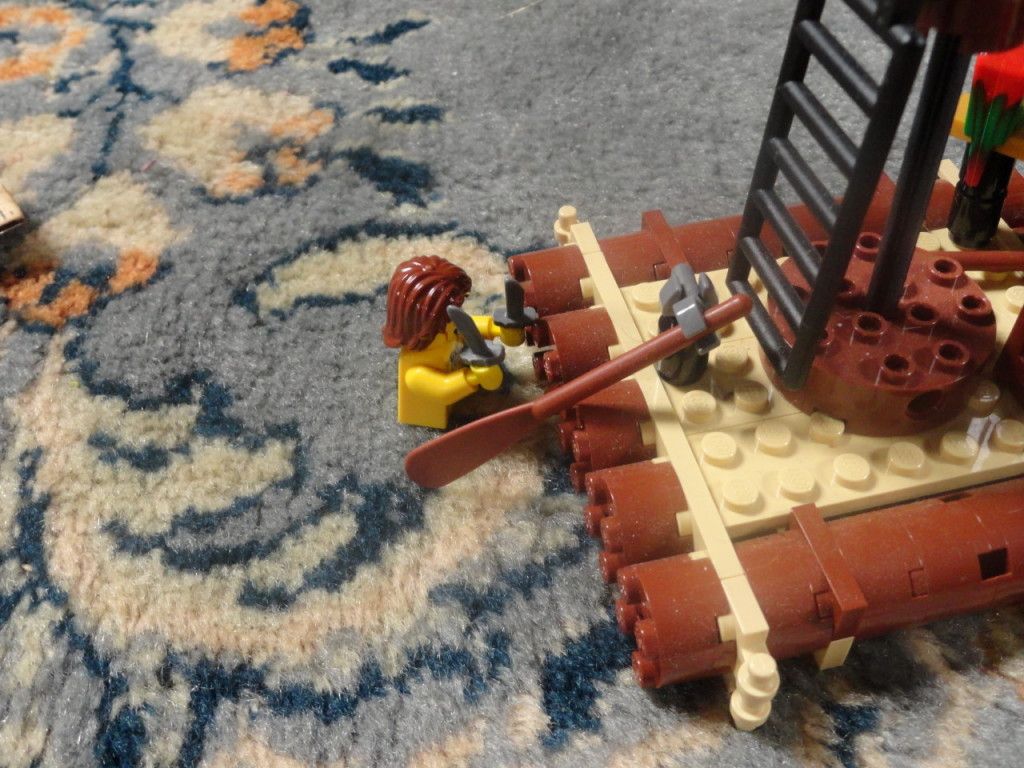 Ah. "Now, how to dismantle a raft... I cut here, and here, annnnnnd... here!"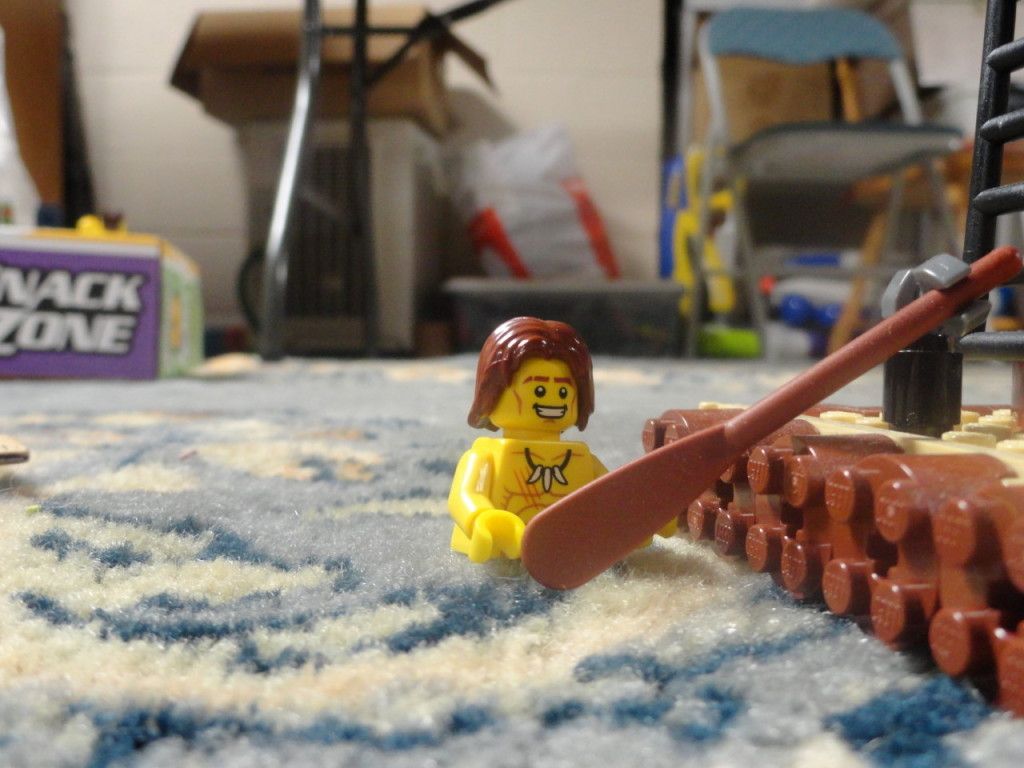 "Crap!" Feat failed, he drops his knives! Unarmed and behind enemy lines, that's not a good combination...
The monkey leaps at the Marine...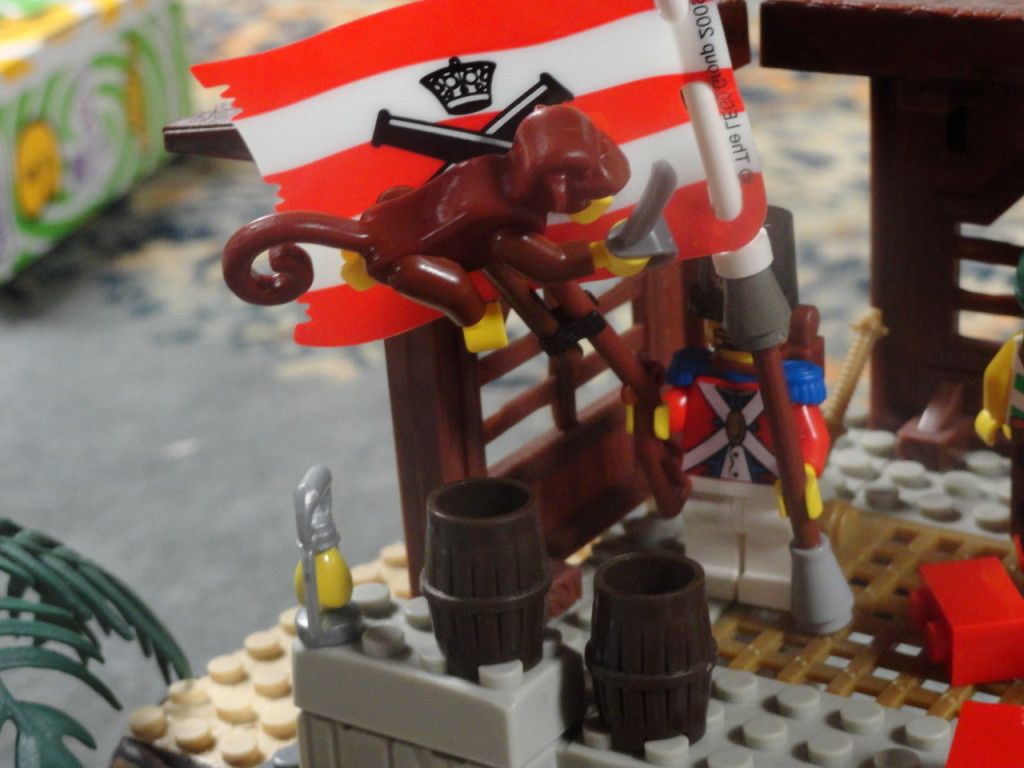 ...Only to be skewered on a bayonet.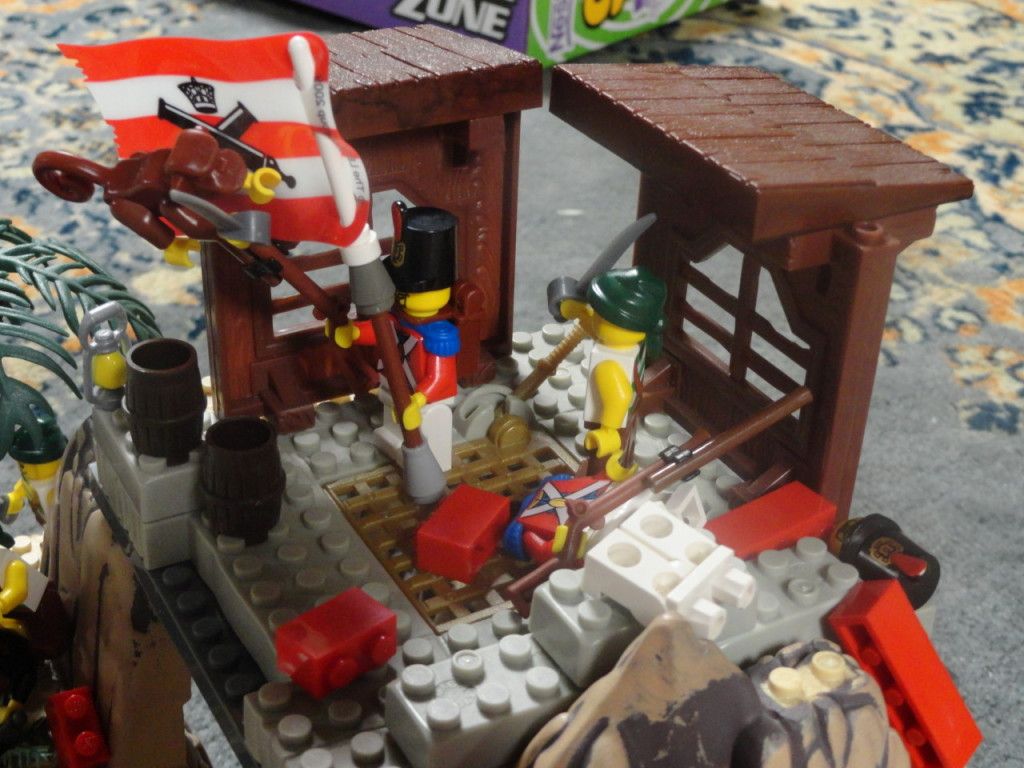 The other pirate attacks, but fails to kill.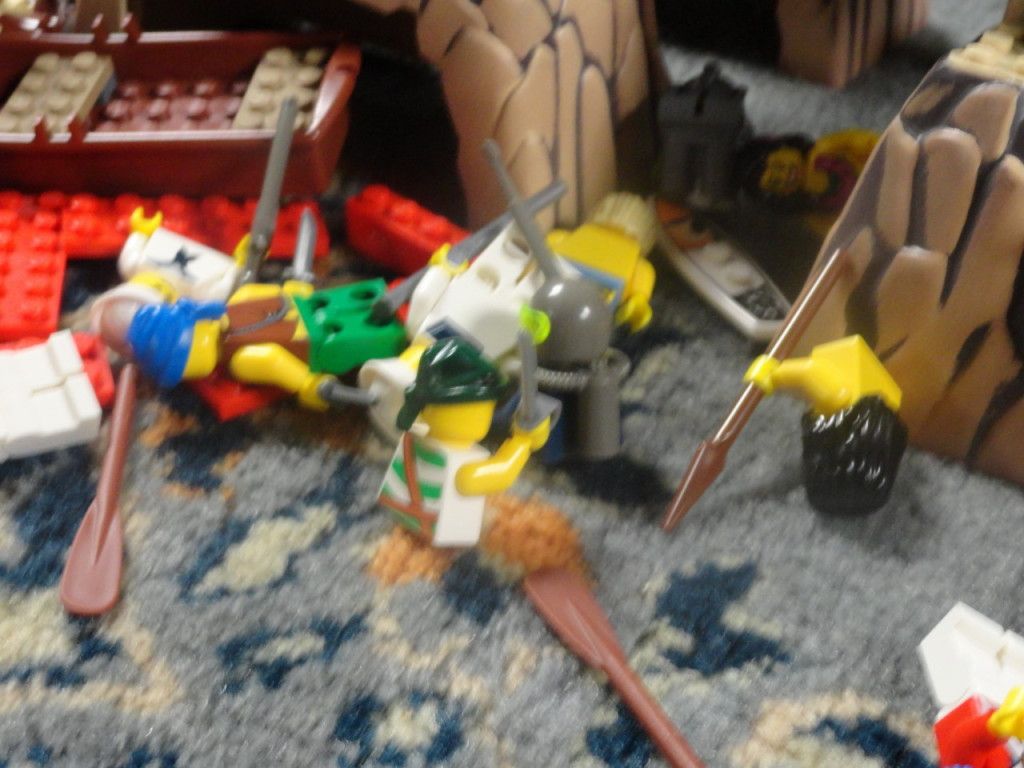 This intrepid soul leaps into the water after the frogman.
Decapitation!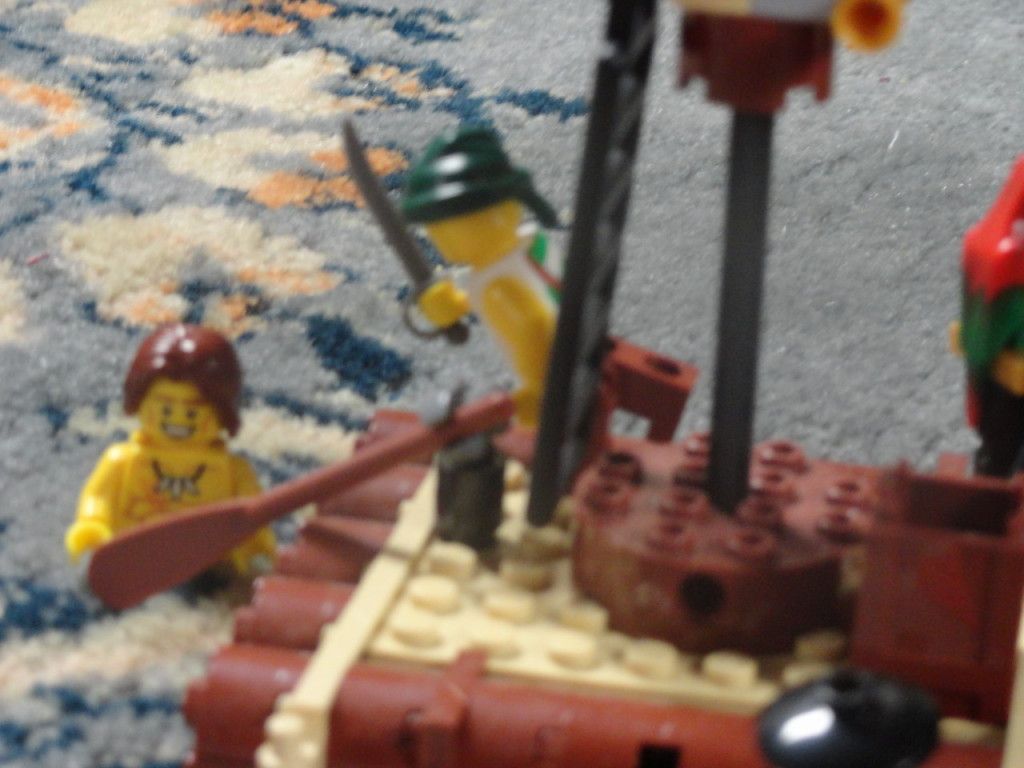 The last pirate charges, but can't get to his target.
SECRET FACTION 2 UNLOCKED: THE FISH-PEOPLE!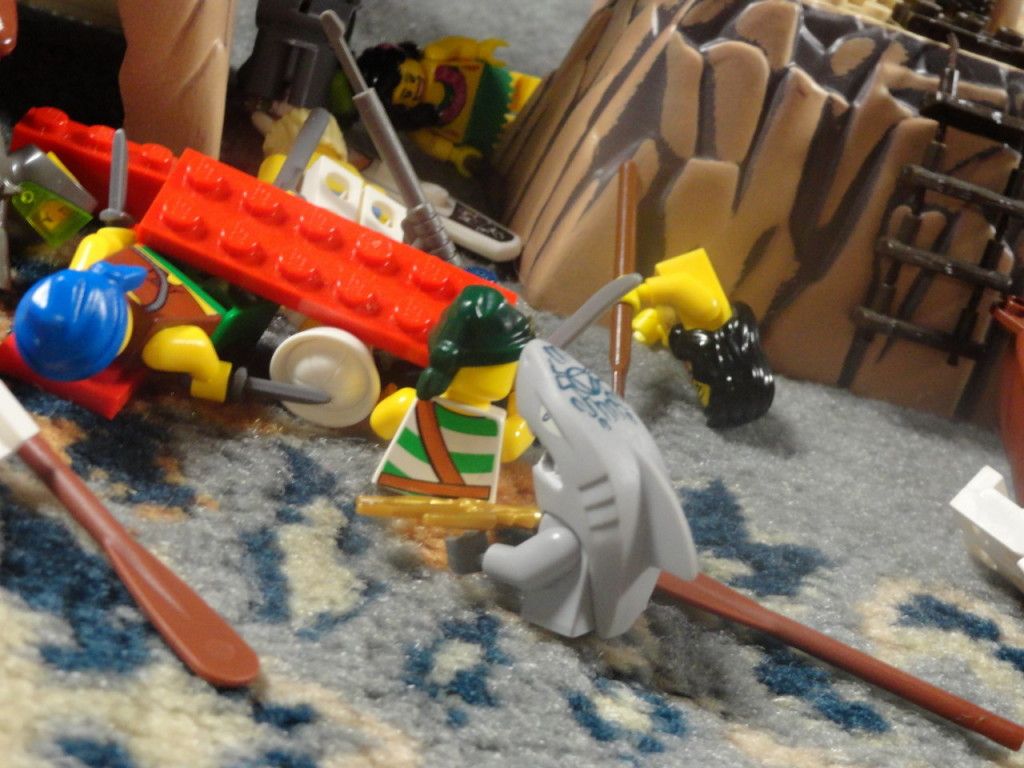 Dun-dun...dun-dun...dun-dun dun-dun dun-dun dun-dun...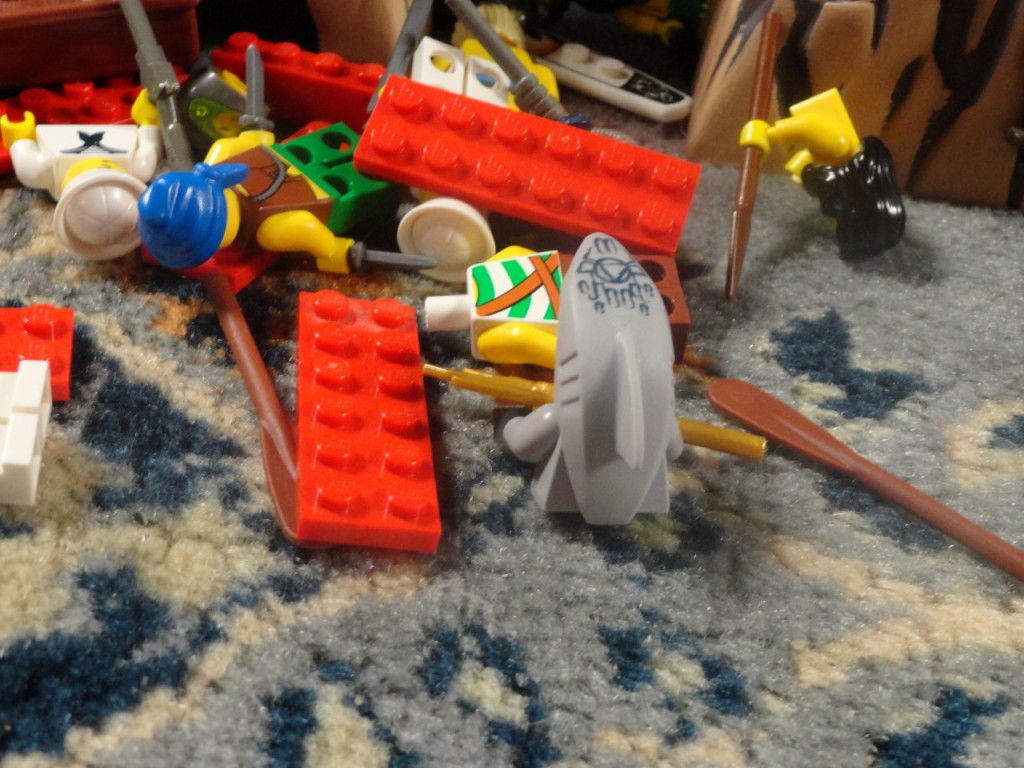 CHOMP. The shark-man tries a feat to turn the head into a laser, but realizes too late that a) he just ate the pirate's head and b) skulls give him indigestion...
The stingray-man stabs the last frogman!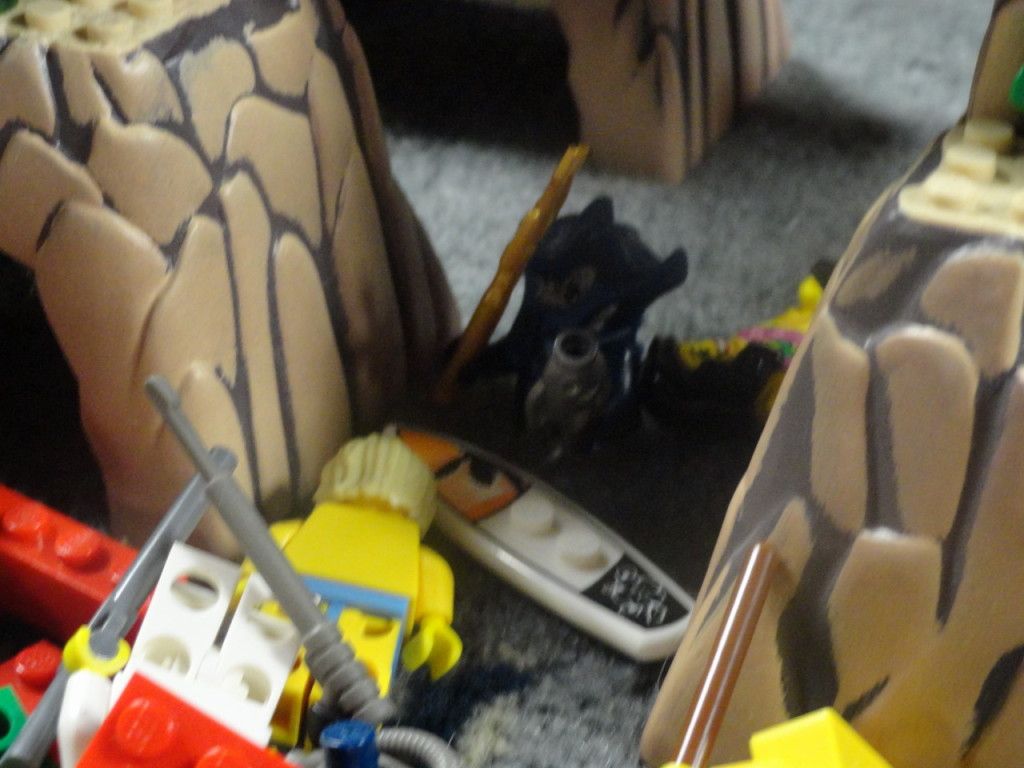 The body contorts and writhes, gripped by some horrid poison. What used to be a diver is now... a fish?
FROGMEN ELIMINATED!
Overwatch.
Table o' Kills
Royal Marines: 6
Natives: 2
Pirates: 6
US Navy: 2 (ELIMINATED)
Frogmen: 1(ELIMINATED)
Fish-People: 2
Send in them orders!