TOP THREAD
Every turn, I roll a die for each faction to determine initiative. This was the roll for this turn...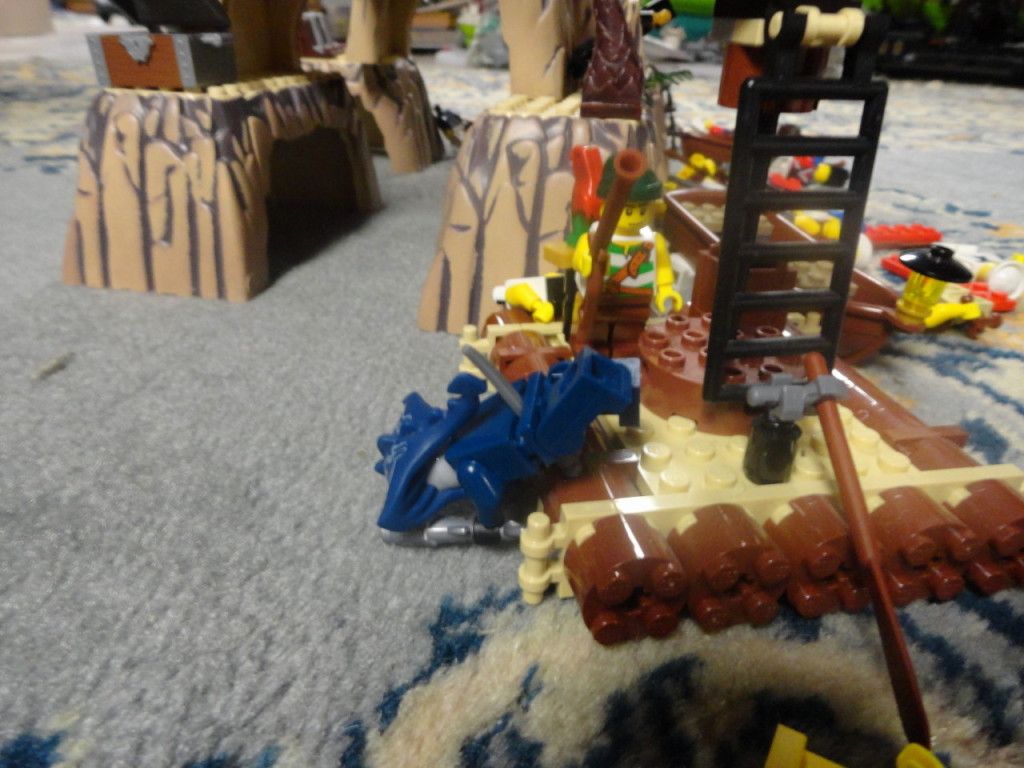 The fish-people won the reroll, so Manta-Man dives into the water. Is this cowardice?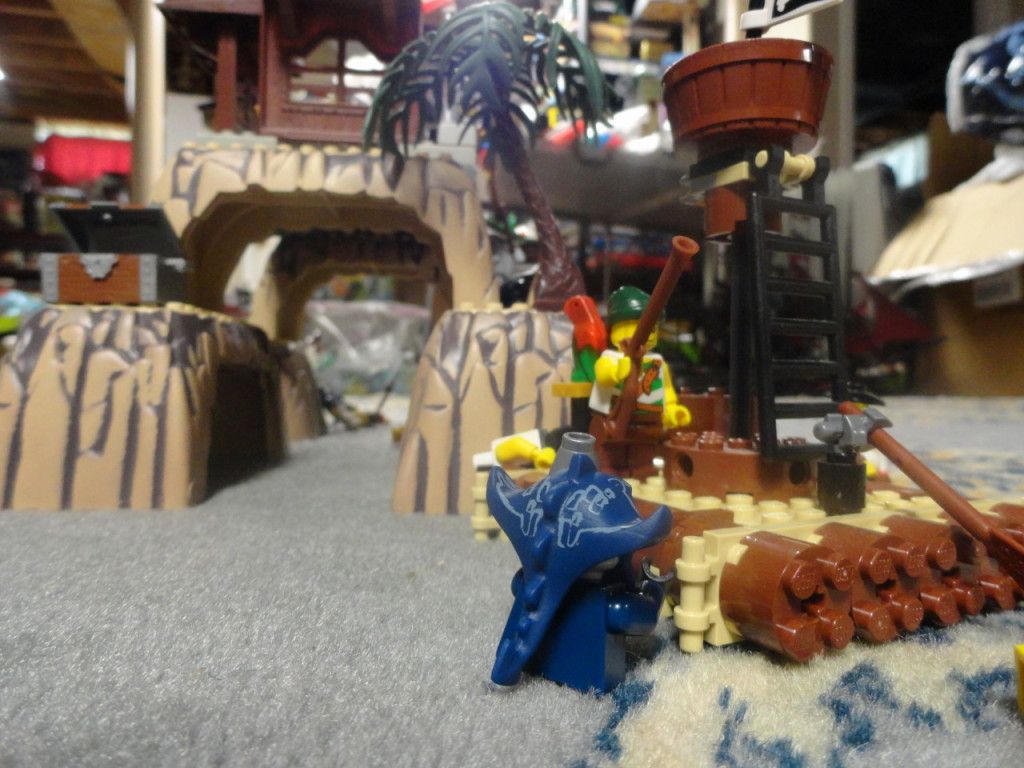 No! Sombrero Shark uses his aqua-control to guide the water thrown up by the Manta-Man, and the gunpowder in the pirate's musket is soaked! It will take an action to clear, then another action to reload. NOTE: gunpowder will not explode when wet, it just forms a nasty gunk that would not ignite and would have to be removed from the barrel.
Sombrero Shark advances on the Marine and bites. The Marine barely parries with his bayonet.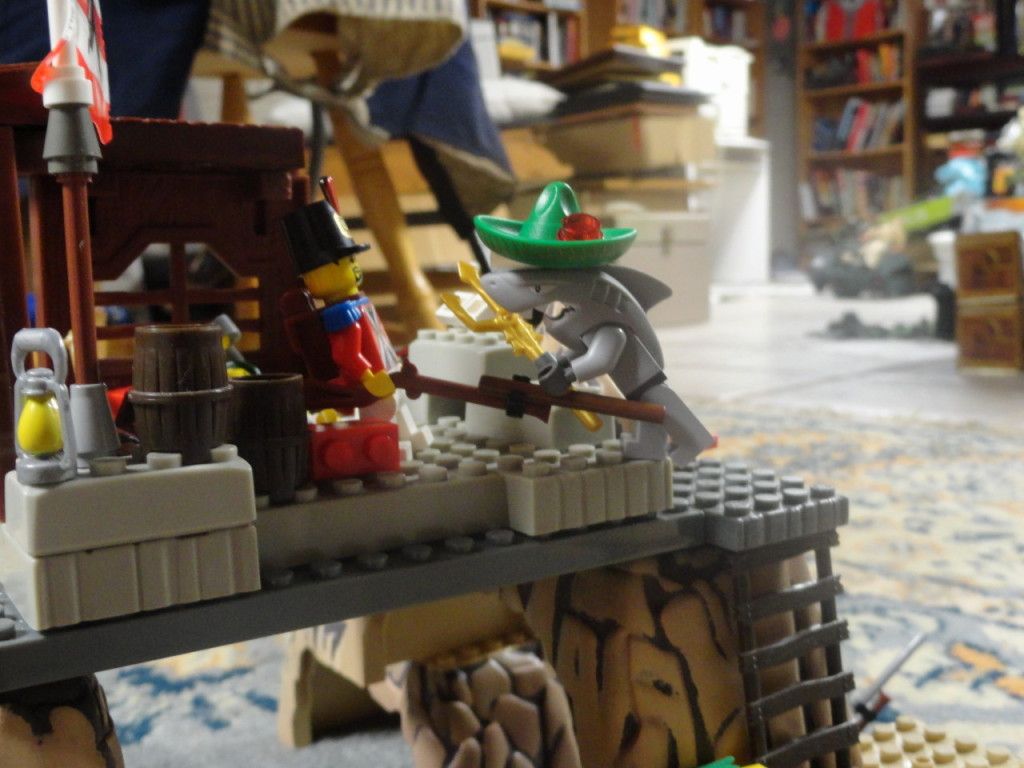 He then angry-inches back and stabs, but misses.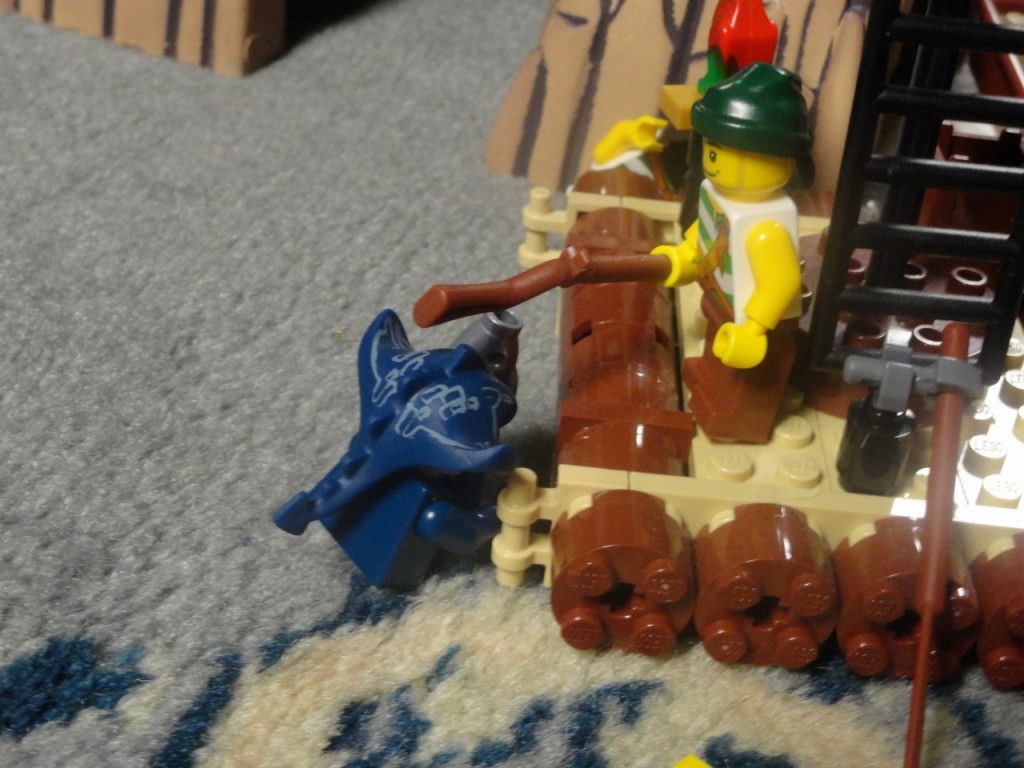 The pirate swings the butt of his musket at the Manta Man, but fails to do anything significant.
Since no one died and all the orders were still applicable, I extended this turn out. Basically everyone got a second move and action.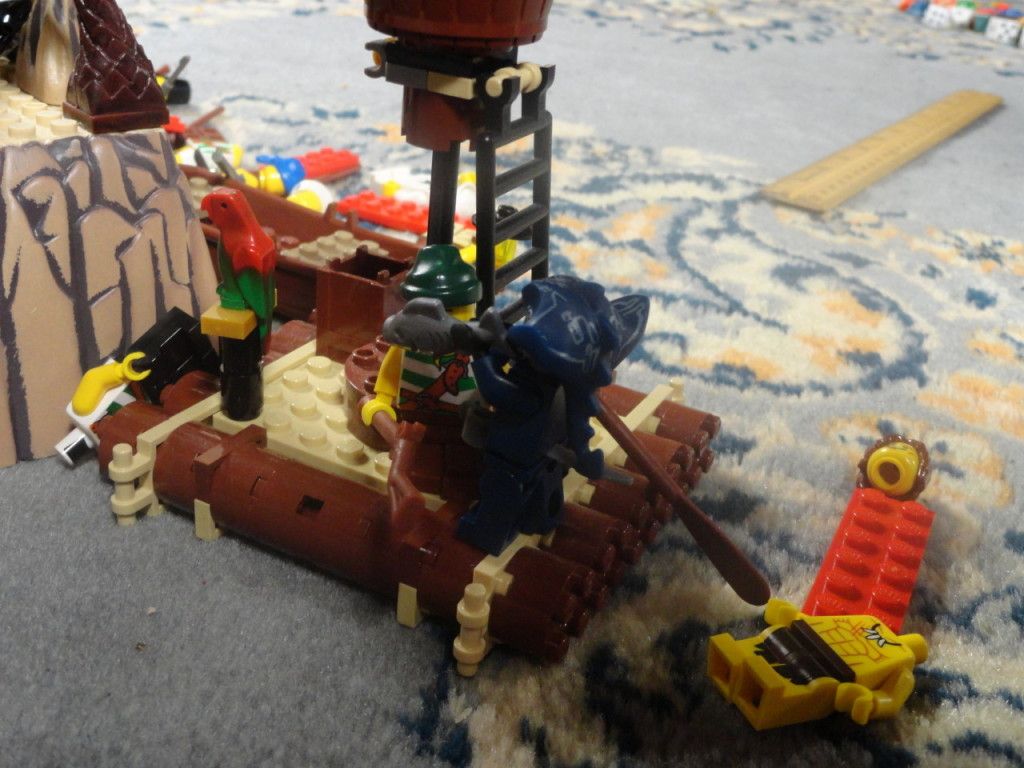 Manta Man jumps up and tries to shove his fish down the pirate's throat, but misses. The same for the pirate's counterattack.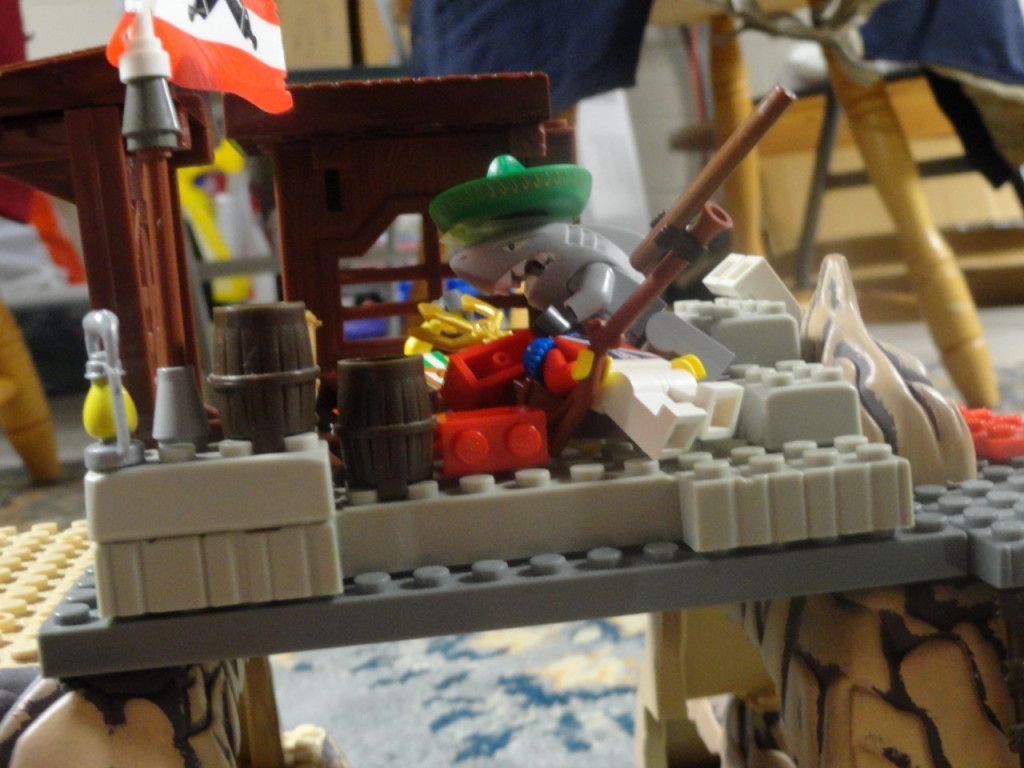 Sombrero Shark bites at the Marine's head. OM NOM NOM!
ROYAL MARINES ELIMINATED!
And the pirate swings his musket once more, this time taking off Manta Man's head.
No Overwatch, sorry. You should know where you are anyway.
Table o' Kills
Royal Marines: 7 (ELIMINATED)
Natives: 2 (ELIMINATED)
Pirates: 8
US Navy: 2 (ELIMINATED)
Frogmen: 1(ELIMINATED)
Fish-People: 3
Zupponn, if you want to try something feat-like, go for it (Last Man Standing rule and all that).
Send in orders, this will be over soon!
Actually, if you have a couple of ideas for feats, you can send me more than one. That may speed things up a bit.