Sometimes my friends and I will declare war on one another. Back in high school and the early days of college, we would get in our ninja gear, airsoft stuff or whatever and fight the battles ourselves. Now that I moved an hour away from them, its been a bit harder to go to their places at night, break into their houses and "take them out".
But, thanks to LDD and Brikwars, we've found a happy medium to wage war on each other once again. Here are some shots of what we do.
I live in northern Utah and the terrain is pretty diverse. We have gigantic lakes, pine forests, deciduous forests, deserts, mountains, etc. When we begin, we normally take a screen shot of our area in Google Earth and paste it in MS Paint or Adobe Photoshop. In this picture, north is to the left and I've tilted the camera just a bit to view more area.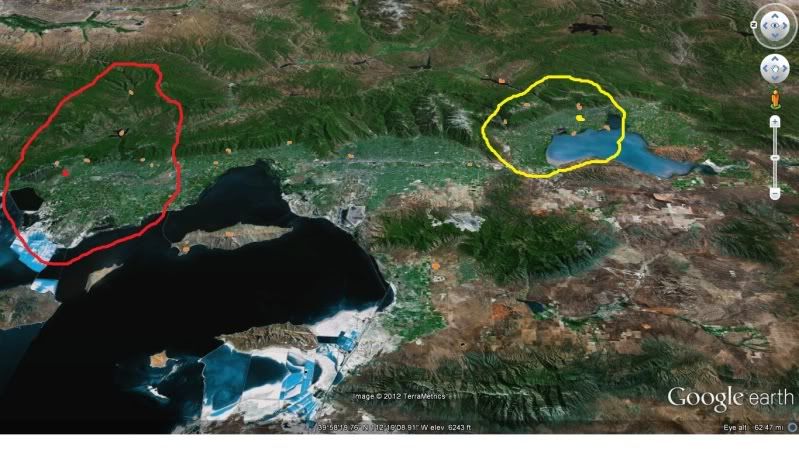 Then we add borders and capitals. My friend's kingdom is in red, in the Ogden area. Mine is in yellow, the Provo/Orem area. Salt Lake City is in the middle and we don't really care about it. The red dot in his borders is roughly where his house is whereas the yellow dot is where my place is. Pretty simple. When borders change, we update the map and send it to each other.
Sacred sites (orange and hard to see) are key points that we try to take. Since we went to high school in Ogden, most of the places are in his realm.
My army, sent to my buddy over a word doc attached in an e-mail. This was from the time when I officially declared war on him for denying my people the right to visit the sacred sites within his borders and because he's a dick.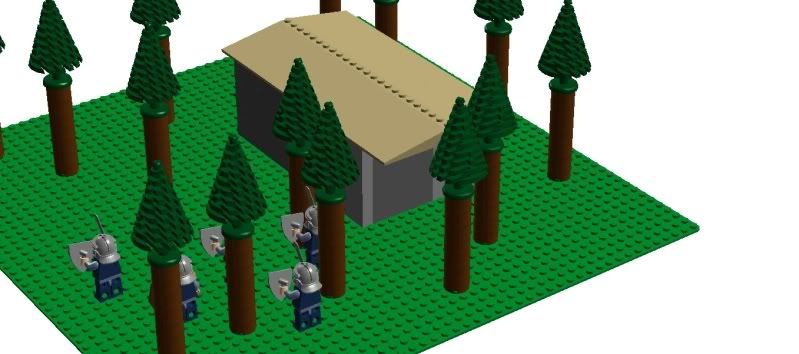 A shot of one of my patrols making their way through his kingdom towards his most holy place.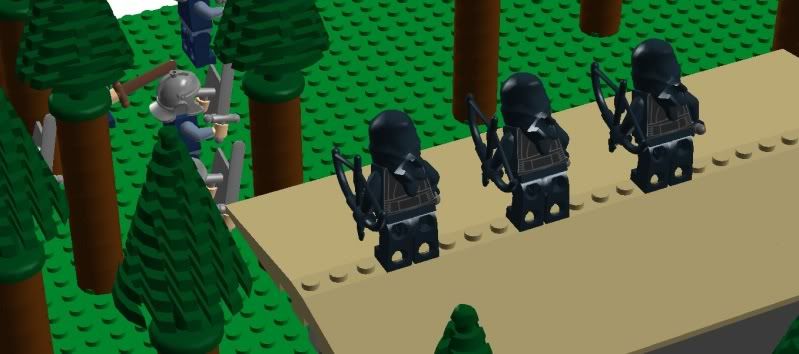 He just happened to have a lot of ninja in the area.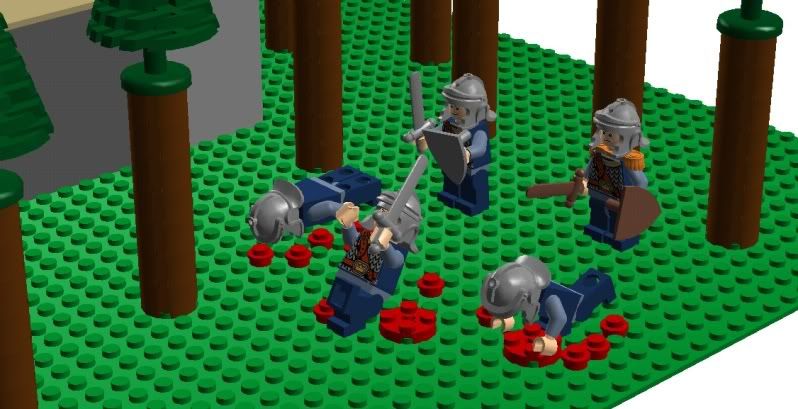 And the ninja took my men out. It was a disgrace.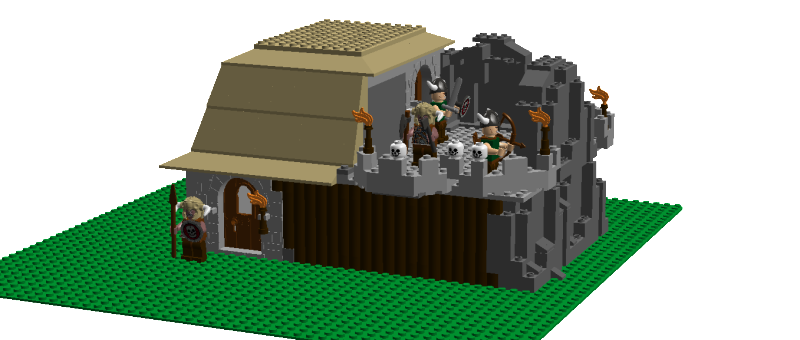 This is one of his minor outposts that I made for him (he just got LDD and hasn't used it that much). Being descended from proud Norwegian stock, he wanted his civilization to be more Norse and with Orks. Also, he's pretty good with a tomahawk, so a lot of his soldiers, plus his sig fig, will use axes.
An Ork.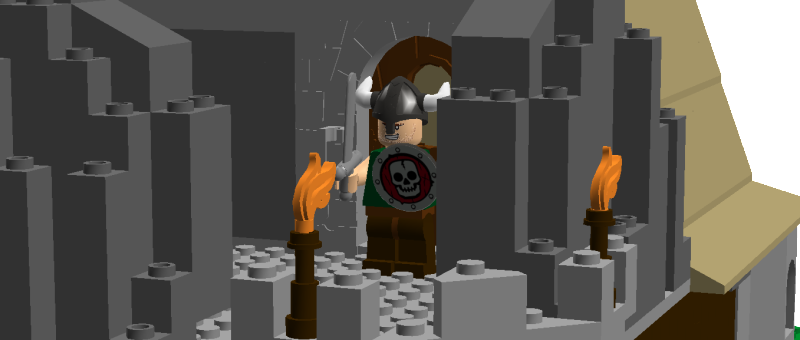 One of his warriors.
One of my Elven warriors. This specific shade of blue is reserved for only the strongest weapons. We're Minecraft nerds, so diamond weapons are legendary and rare in our game.
My men have a more Roman/Elvish feel to them since I have a lot of Italian ancestry on the FBI's side of the family (we can actually trace our family tree back to the Ceasers) and I like Elves.
Its pretty simple and if you and your friends are bored and don't want to go on the Brikwars forums, this is a pretty fun alternative.
Nothing beats using real LEGO, though. And when our physical armies clash, the gods themselves flee in terror.