Briksteros.
Thanks to a bridge somehow appearing over the now Very Narrow Sea Daenerys Targaryen has finally crossed over to Westeros. We all know this is the only way this would ever happen.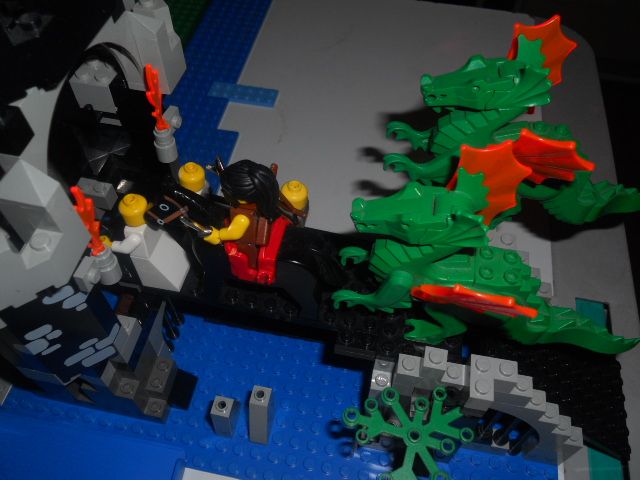 She has Viserys, Khal Drogo, Ser Jorah and two DragIns to fight for her.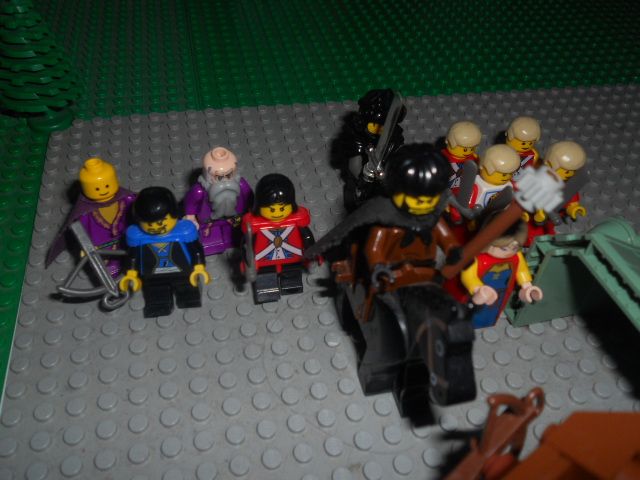 Marching to confront her is 'King' Robert Baratheon, bringing the small council (Littlefinger, Varys, Renly and Pycelle), his wife Cersei, the Hound, Joffry (who is being an asshole and hiding behind the horse on this picture), his squires Lancel and Tyrek Lannister, Tommen and Myrcella to the battle.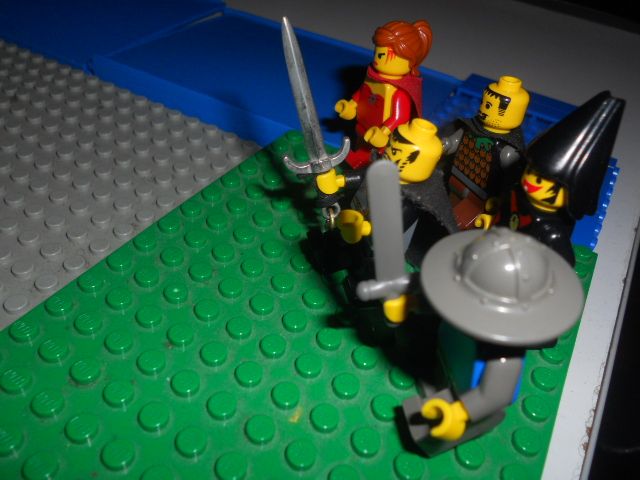 Stannis Baratheon is here to claim his rightful throne, after he's waited long enough for Robert to die, of course. He has Melisandre, 1 Incompetent Baratheon Soldier, Davos Seaworth and his wife Selyse Florent with him.
The Starks come from the North. They excel at making horrible decisions and ruining everything for everyone. Leading them is Eddard Stark. He has his sons Robb, Jon, Bran and Rickon, Theon Greyjoy, his wife Catelyn, his daughters Sansa and Arya (armed with Needle), Hodor, Maester Luwin, Ser Rodrik, Uncle Benjen and a Useless Stark Guardsman with him. As I'm writing this I realize I should have added Jory, I'll get on that.
The King's Guard stands ready to do what they do best: stand around, try to look important, let their Kings die, and participate in the political backstabbing that takes place in King's Landing. Ser Barristan leads ser Jaime, ser Meryn, ser Mandon, ser Preston, ser Boros and Arys Oakheart onto the field.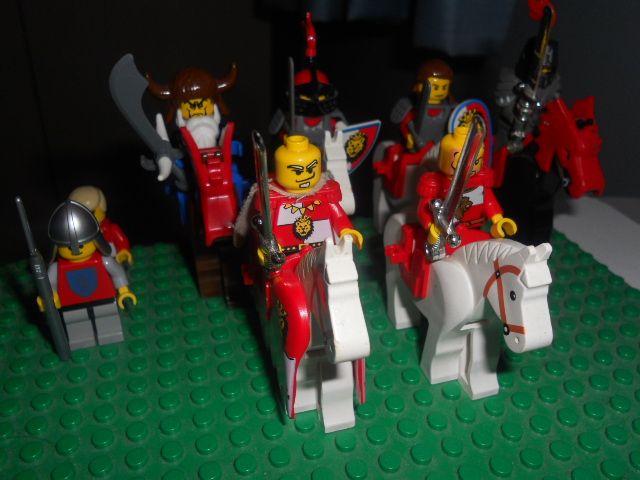 Tywin Lannister leads some of his family and bannermen onto the field. He fields ser Kevan, Tyrion Lannister, Vargo Hoat, Ser Gregor Clegane, ser Amaury Lorch, ser Addam Marbrand and 1 Asshole Lannister Guardsman.
Rules:
the final character to stand can sit the Blokron Throne. This is the Game of Briks, so alliances are made to be broken. Stats are mostly standard, though characters will have to rely on / get fucked over by their own character strengths / weaknesses. Hint: try to exploit other character's weaknesses. Knowledge of the show helps, knowledge of the books helps even more. Your faction leader is your Hero. Turn order by order of PM's.
And remember...
In the Game of Briks, you cheat, or you die!
Available factions:
- Targaryens - Stormblessed
- King Robert - Appolyon
- Stannis - Scratch
- House Stark - Zupponn
- Kingsguard - Thesson
- House Lannister - Predator
I'll try to avoid spoilers.