Mini-Warhead surprised me on my return from work with his Micro World of Minecraft. He's been going on about the game but being a mean bad parent he's not been allowed to use it due to his age. Minecraft's only for big kids. Anyway, I thought/hoped you guys would appreciate this.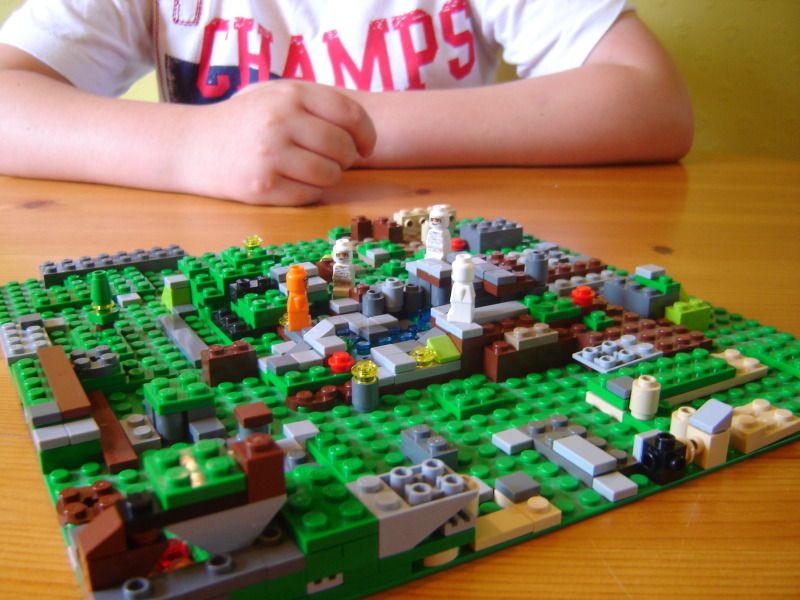 The Micro figures aren't perfect and too big for this but what's the point of Minecraft without Creepers, as played by the Mummies. Our Hero is the Orange dude, Steve.
Mini-Warhead said he want's to destroy it and build a GIANT creeper... not sure I can afford the Lego needed but hey, the boy can dream, eh.