@ Thesson: It does indeed.
@ Warhead: Of course!
The Aftermath
Alonso: "Troopers! That was a close call. If you had been warped out of there
one
second later I would now be speaking to blobs of goo."
"The mission was a partial success. We've secured the data core and kept any infection from spreading, but we sustained heavy losses and one of our enemies got away. It is also unfortunate we didn't manage to secure a research subject or capture an enemy soldier to know exactly who and what we're facing. The Prussians are divided, we might be facing one fraction, or their entire nation. On a more positive sidenote, we've forced the enemy to give away they are somehow able to bypass our scan fields. We have strong reasons to believe
the Midnight
has already fallen to their influence. There is no other way they could bring armoured support to our surface unnoticed."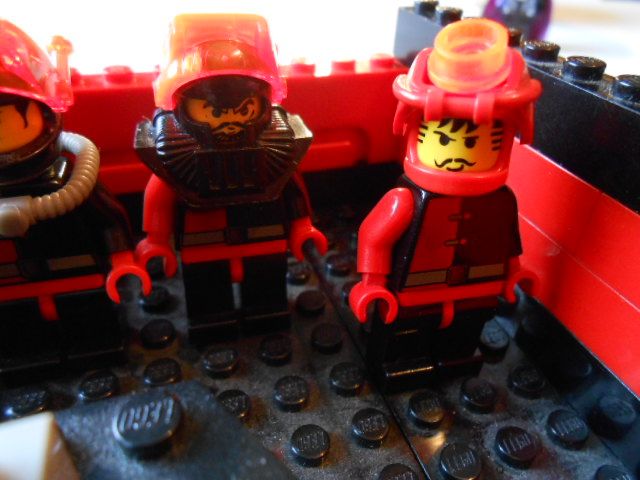 General Thesson: "I better hope that piece of scrap was worth it, I've lost
four
of my men over it. However, something concerns me... The enemy seemed to be more intent on escaping than capturing the data core. Did they perhaps only want to destroy the facility?"
"Remember you are not the only one who's suffered losses, general. The facility is gone, all scientists are dead and save for my pilot my entire squad has been wiped out as well. For now even I can't make sense of this affair. But we have a very... *shrug*
honored
guest who might."
"Please prepare for an eye scan." ... "Immortal Advisor recognized. Acces granted. Welcome.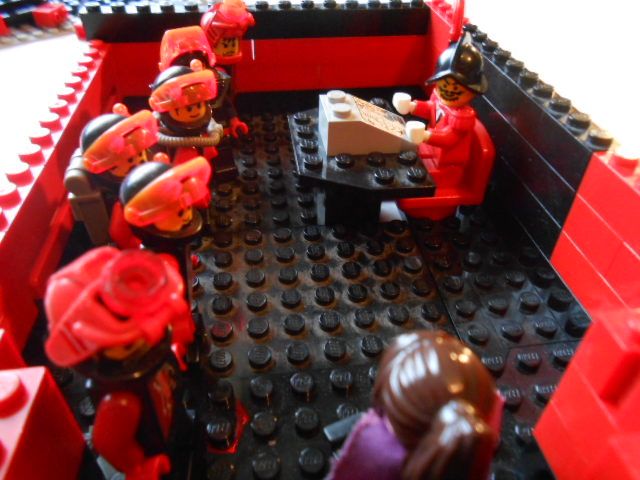 Alonso: "Colonel Sharane! Please enter!"
Private Silva: "Sharane? But wasn't she killed when that Warhead sphincter f-"
Sharane Darkstar:
"Friends of the Immortals needn't fear death, trooper."
"Enough talk. Let's get down to business."
"???"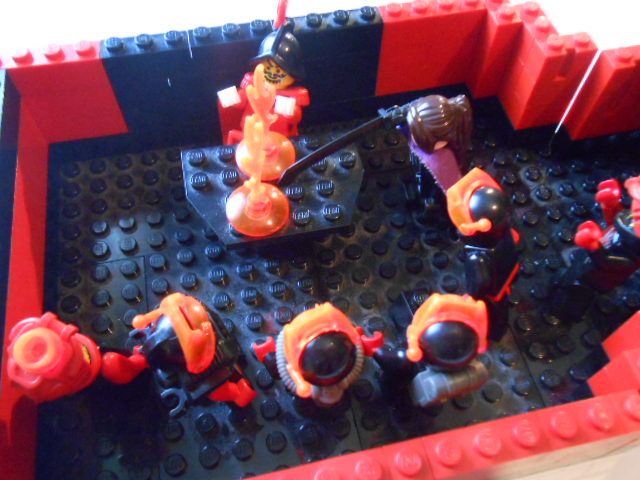 *crash*
"Dios mío!"
"The data core!"
Private lawmaster: "You bitch! We lost comrades over that thing!"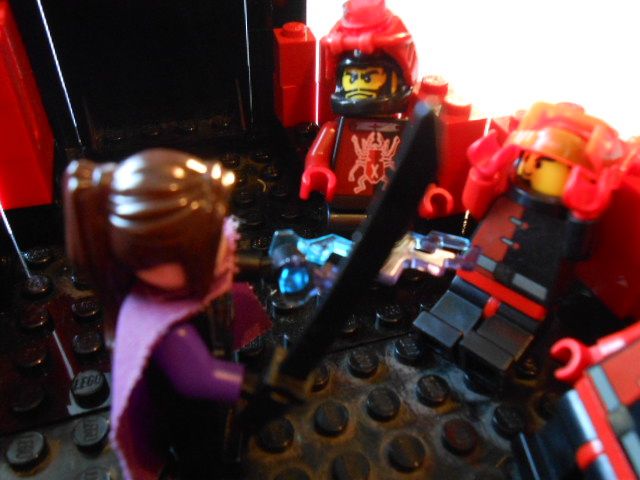 *fzzap* "YAARGH!"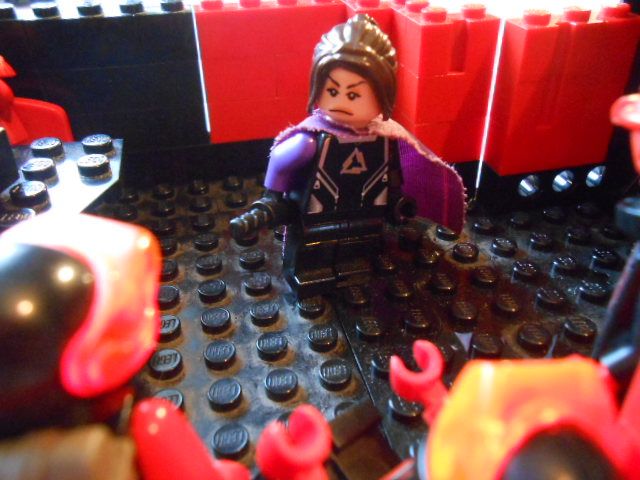 "Watch your tongue, trooper. You men have done good work, but watch it."
Alonso: "Colonel! I understand you must have your reasons, but this behaviour is entirely unacceptable. What is the meaning of this?"
"Mm. You may be right. Ok, I'll explain."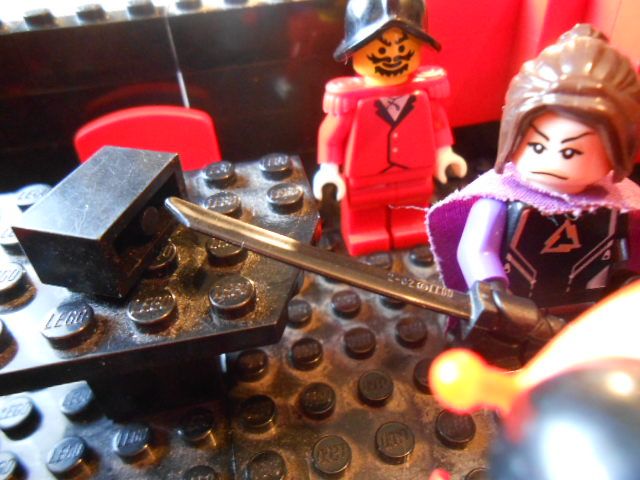 "I've already had a team check the contents of this data core. It may or may not have contained a cure for the peach virus originally, but I'm entirely positive the Prussians have overridden the information on it before you men arrived. They

wanted

you to believe it contained a cure, while the information they put on it was actually an even more aggressive virus. I've already tested it on some... volunteers... They were turned into mutants not unlike the creatures you faced, but completely bestial, uncontrollable, and far stronger than your average zombie. Imagine what would happen if you were to try and use this as a cure, or go to the Prussian system thinking it would help you reclaim it. It is likely they already transmitted the original data to their superiors before you arrived, or that the trooper who escaped was carrying it."
"We are facing an enemy who not only seems to have considerable forces at his command, but great scientific knowledge as well. I would bet my head on it that crazed scientist is involved. You men should have stood no chance against those mutants, but you somehow pulled through. Therefore I am turning you into my personal squad. Henceforth you'll follow

my

orders."
Private Zuppon:
"Serve under a Peach?
In all my life I haven't been-!"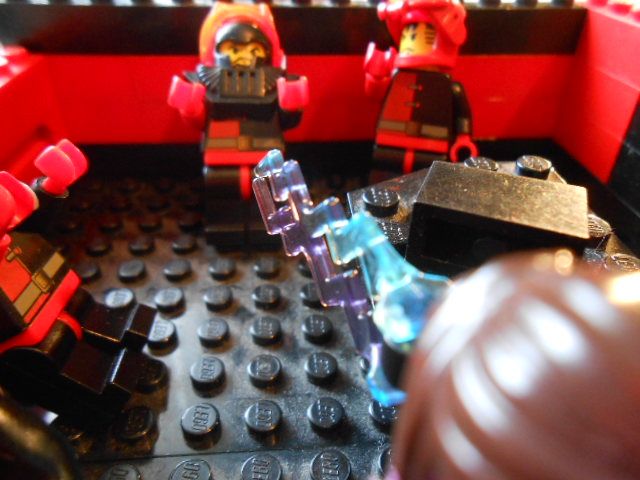 "Aaargh!"
"You have chosen to become part of the Immortal Alliance. Learn to live with it."
"More like the Immoral Alliance..."
"I expect total obedience from my troopers, nothing less. Your commander has terrible taste. Meet me at my own quarters. General, I want you and your men ready in ten."
To be continued...
The final tally:
Commander Alonso:
Received the Crimson Heart, the highest sign of honor among the Inquistadorial Monarchy given to Commanders who keep fighting even in the face of nigh impossible odds.
General Thesson:
received a Blessed Medal, a decoration given to who have done great services to protect the Inquistadores' homeworld.
Corporal Falk:
Promoted to Sergeant.
Private Silverdream:
Promoted to Corporal.
Private Zupponn:
promoted to Private First Class.
Private lawmaster:
promoted to Private First Class.
Private 'Pilot':
Allowed to join the Commandos.
Private Scratch:
KIA, fallen Hero of the Monarchy, Zuppon's
OTC
is now named after you.
Private Cytheran:
KIA, fallen Hero of the Monarchy, was commended for his willingness to take enemy fire at his funeral
Private Kalvinator:
KIA, fallen Hero of the Monarchy, forever remembered by his squadmates as The Sniper Who Tried
Keep your eyes open for the next part!