WICKED SICK,

TWILIGHT SPARKLE APPROVED
Thanks! I entered it into the brickarms make a mech contest,so hopefully, they think the same.
i expected something more commanding put on top of them.
Explain commanding. I had the vertical tank thing going on the whole time. look at my original inspiration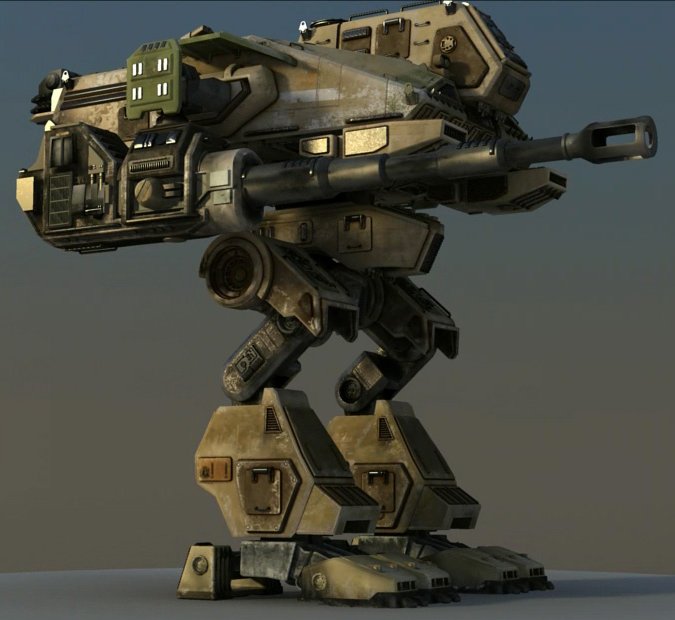 When I knew I couldn't replicate the body, I went through a bunch of designs in my head. then I saw this on brickshelf
http://www.brickshelf.com/cgi-bin/gallery.cgi?i=2642612
Its too big to post, but here's the link.
I wanted to do something like that, but I didn't know how. so it took me about a month to build this.
MY GOD. This is . . . just . . .
Haha, soon I will build a railgun on one of the arms like we talked about that day...
Could we see a picture of how it connects from the legs to the cockpit?
Sure! its really simple, just a 1x2 plate.
I would guess it's this.
Good guess! but nope. used that many times in this guy though.
If you changed the head a bit it would look EXACTLY like a WH40k Warhound titan
Haha, I love how you saw my inspiration without me saying anything about 40k in the op. I love the Warhound. It's pretty much what I based the body on. And Thanks!
Am I the only one thinking of this leaving behind its legs when invaders start climbing it and flying around blowing shit up?
Good idea, but a little out there for CMEF. I'll probably just have the Titan stomp and shake them off that way.
Your builds pack a good amount of NPUs
Thanks! That's one of the best compliments you could give me.
I would just add some moar dakka to counter infantry or aircraft.
You just got me thinking of adding a SAM turret on top.
This is extremely impressive. Its "Intimidation factor" is working at 100%.
Thanks!
I built a USA mech that large once.
I would add some missiles, Lots of missiles
Haha, I hear ya!