So, I was casually looking at some Reaper minis at my local game store, and stumbled across one titled "Rumscratch, Dwarf Wereshark" and was compelled to buy it. It was just too damn Brikwarsy to pass by. I neglected to take before pics of him, but I did find some unpainted pics on the internet:
He came in 2 parts, so he's sitting in my garage right now, waiting for the epoxy to dry, but I did take some poorly lighted pics of my finished minifig as he stands now: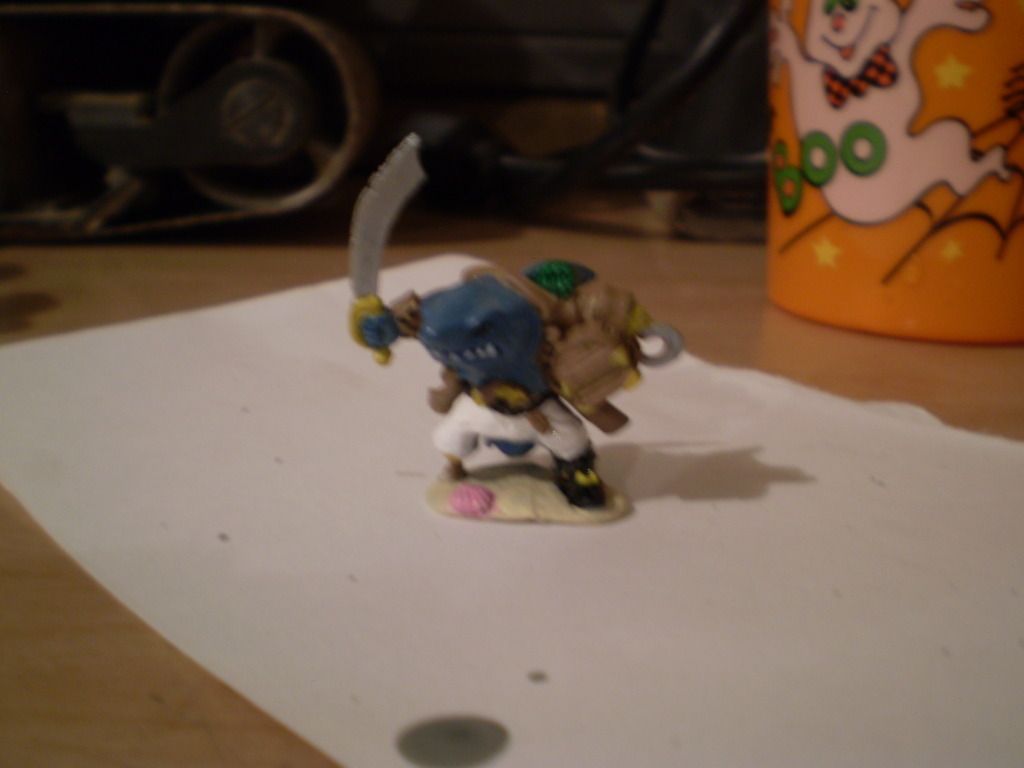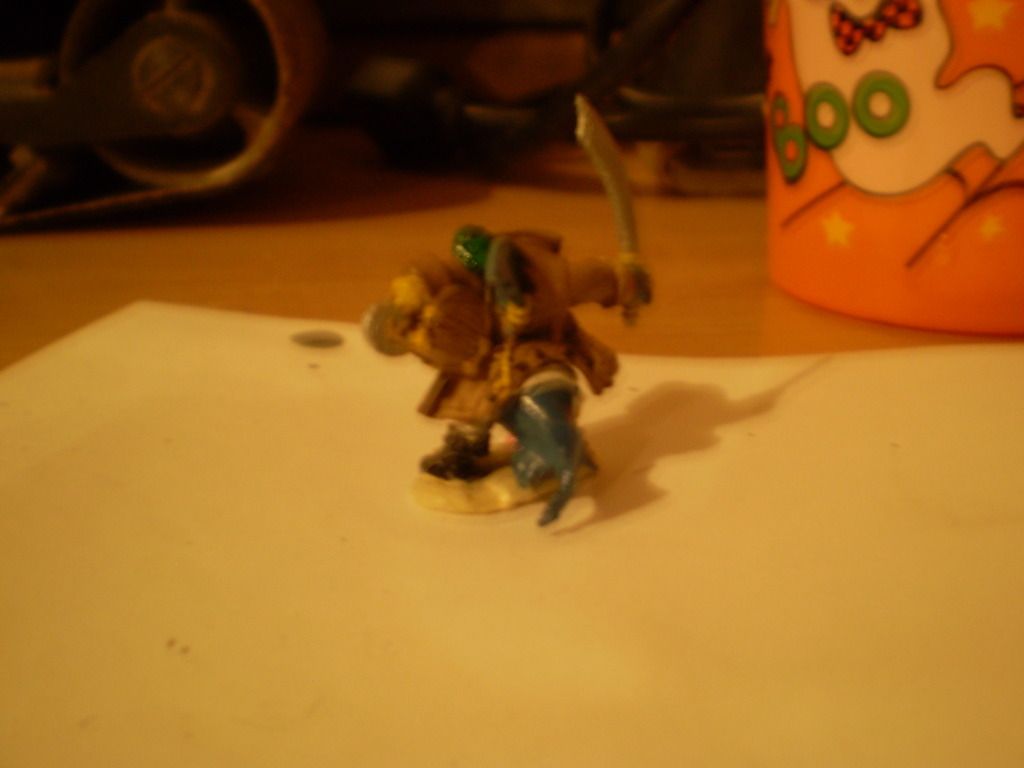 Again, I apologize for the poor lighting and the slight blurriness (my hands are still a little shaky from all that painting), but I hope you like the little guy. I know I do.