Kaiser Klaus: Alright, here's the plan: I quickly pick off the bowmen with my assault rifle. This will give them time to swarm and attack me in large groups, so I'll have to rely on my high armour and Katana. You will then go on the other side of the fortification, using their low numbers to your advantage. Then, if either of us is alive by that point, we take the fort.
Silvadream: I've got a good idea! ill summon mercenaries to help us!
Kaiser Klaus: Fine, but I'm killing anyone at the first sign of treason to the Third Alliance.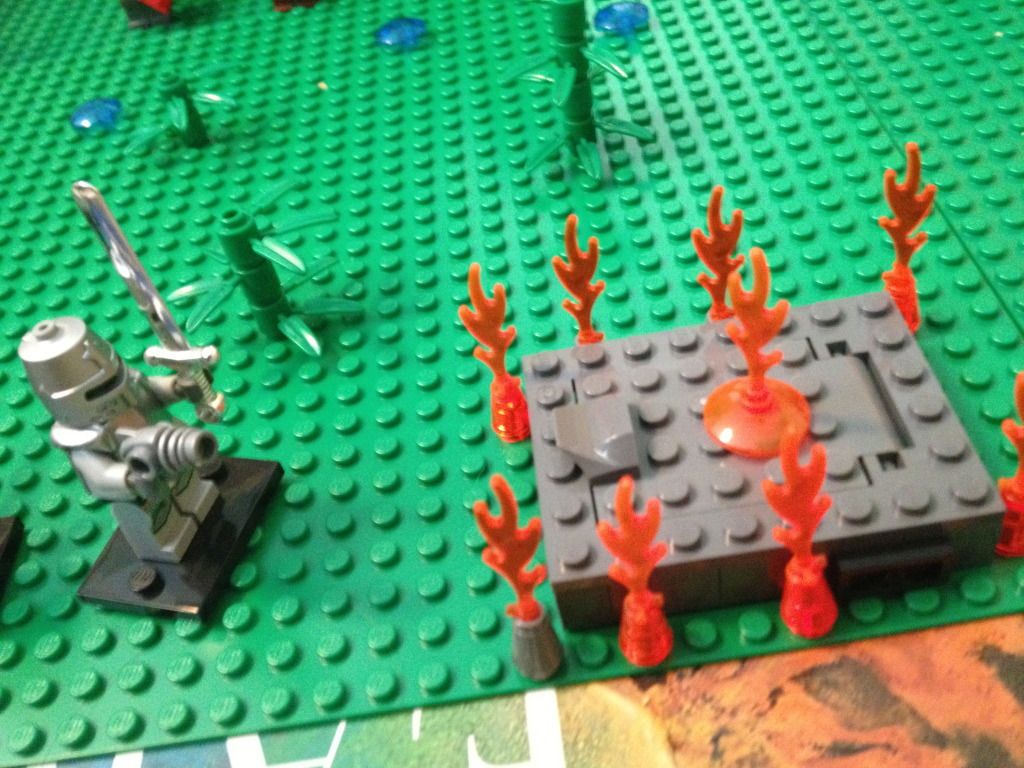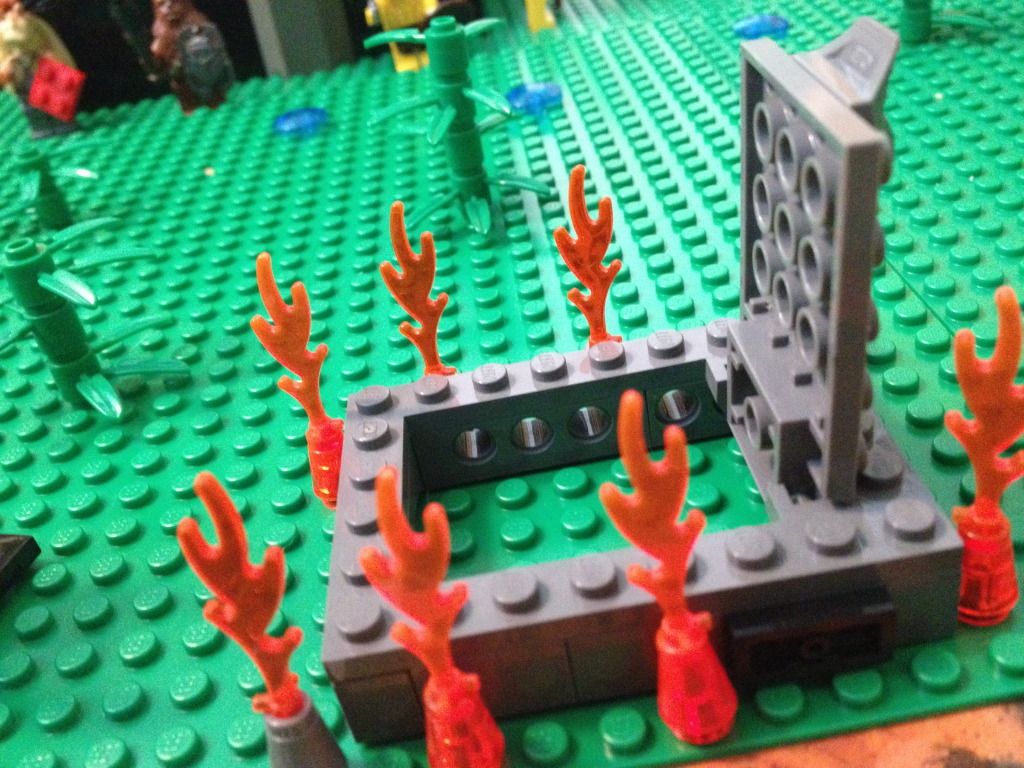 Dr. Russell Glassman, MD PhD
Micro-Biologist
Experimental Rifle (+1), Katana (+0)
Armor (+1)
Skill (+3)
Move (+0)
Backstory: Dr. Glassman was a pioneering Trattorian in the field of Immortal Core research, but unfortunately is much better known for trying to hit on the commander of the armed forces at one point. This provoked a lot of jealously from his socially-awkward colleagues, who appealed to the Council of Scientists to fire and blacklist him. Left with his career destroyed and with no future, Glassman stole his experimental gun, modified it to also fire normal rounds, and began to live as a mercenary for hire, angry and wanting revenge.
Eberhard
A dutch sniper
Sniper rifle
Wings
2 + armor
2 + skill
1+ ranged weapons
Lieutenant Wolffe
Prussian Deserter
Mo: 5"
Skill: 1d6+1 (+1)
Armour: 6 (+2)
Zerreiser UR: 3 Ra: 7" Da: 1d6+1 (+1)
Shield UR: 2, 1d6 (+1)
Backstory
Wolffe was a squad leader from New Prussia who had been fighting for the Empire from the first days of their wars against the indigenous tribes. His tactical skill was noticed early on, but he chose to remain a Lieutenant, saying he would not abandon his squad. Following the fall of New Prussia, Lieutenant Wolffe thought he was on his way to the remains of the fleet on an evacuation convoy when a VoL raiding party ambushed the nigh defenseless convoy. He fought hard, and was the last man standing against overwhelming odds. The VoL, admiring his courage, spared his life. Carrying the shame for the convoy he had lost and the people he had failed to protect, Wolffe felt unable to face his people again and has dwelled the Brikverse as a mercenary ever since.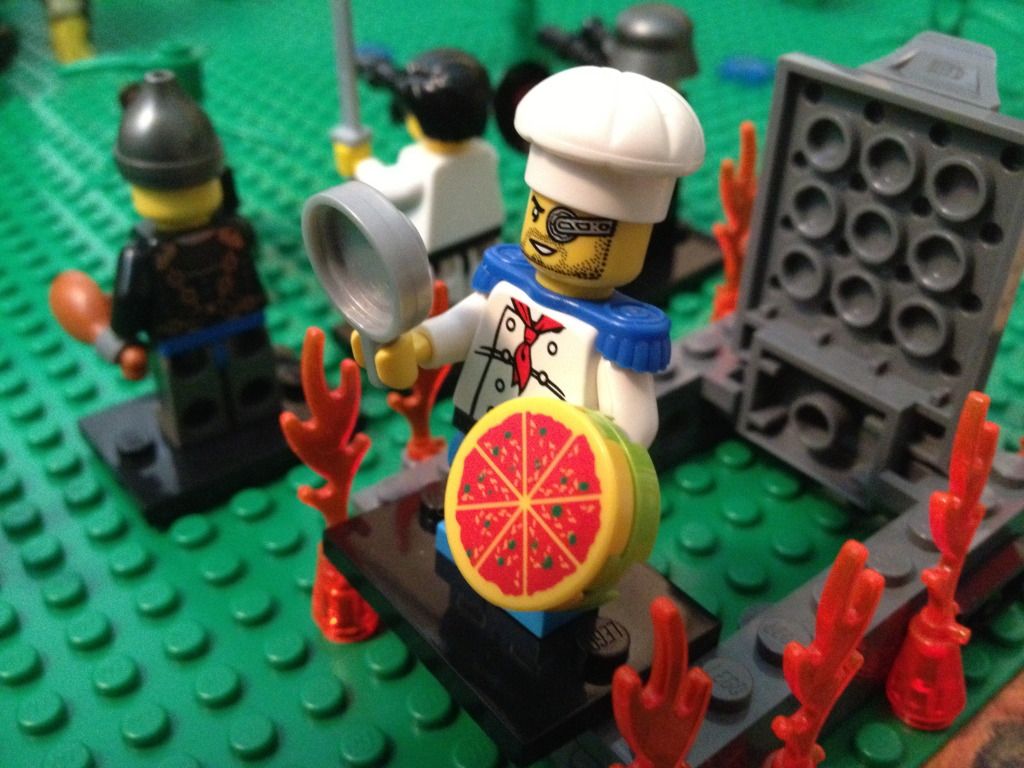 Master Chef
Action Cook
The Frying Pan of Goodliness, Shield of Reckoning
Armor
Armor
Close Combat Weapon
Close Combat Weapon
Close Combat Weapon
Master Chef is the current Iron Chef champion, having killed the Covenant of Ultra Cooks in the last competition. Originally he was part of the Spartan Cooking Program, but the rivalry with the Covenant has taken the lives of all of his comrades, leaving him as the last chef to have a working mastery of the Spartan cooking techniques, which he uses to decimate his enemies at every opportunity.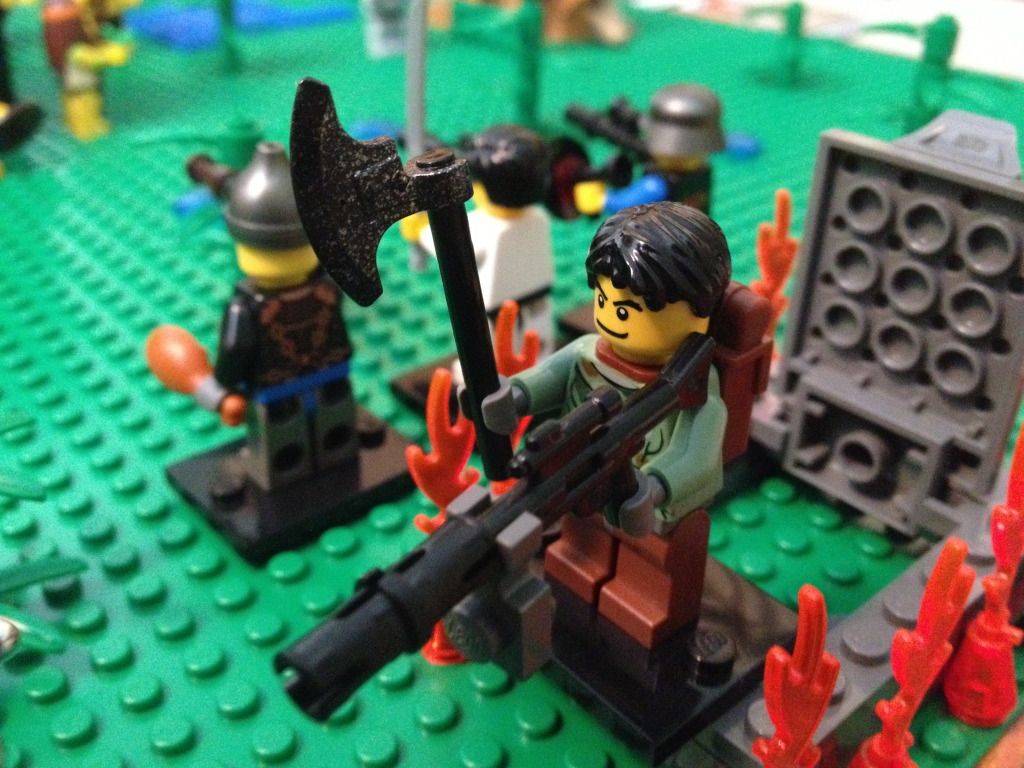 Kerrick
Mercenary/Bounty Hunter/Aspiring Politician
War-Axe, NCR Advanced Blaster Rifle
Skill +2
Ranged Weapon +1
Close Combat Weapon +2
Brother of NCR leader Khaar, (not Zupponn's BrikRPG Khaar, they just happen to share the same name) he was granted the privilege of coming aboard the Justice as it made its extra-Galactic voyage. Having only just turned 18, he was still rebellious. Soon after the capital city's completion, Khaar and Kerrick had a fight, resulting in Kerrick stealing a uncompleted prototype frigate from NCR Shipyards, and flying off. He's made a mercenary of himself in the past few years, having experience from being around the military with his brother. But also learned politics from his brother and also enjoys it, and often uses those skills in his jobs, before blasting the marks head off with a stolen rifle from the NCR military.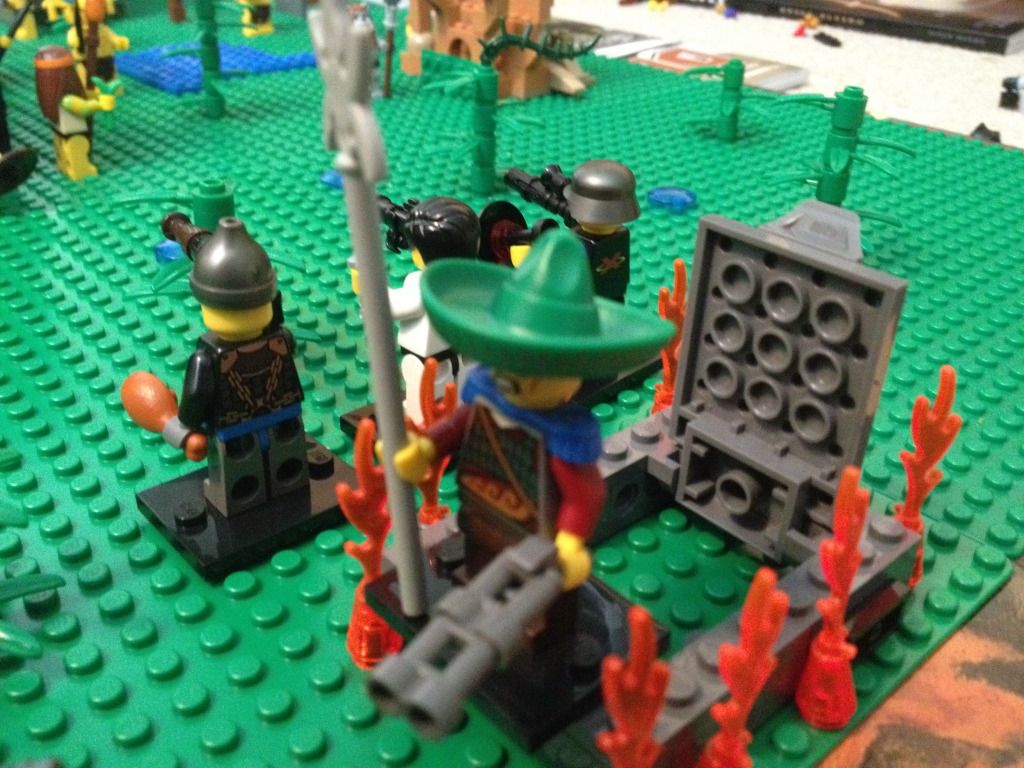 Leutenant Harafkyn
BrikJaegerkin Supply Officer (detatched)
Shotgun, Halberd
Skill
Armor
Range
CCW
CCW
(total: Skill +1, Mv +0, Armor +1, Range +1 [Shotgun don't NEED range - can I get a bit of extra damage but keep the range the same?], Close Combat +2 [BIG poleaxe]
Former Supply and Salvage officer from the 13th Space BrikJaegers, the Leutenant was the only survivor of a massive counterattack by an unknown force that essentially carpetbombed his unit's base with bomb-wrapped Dungans, obliterating the supply depot Harafkyn ran and wiping out his buddies (and the Dungans, but that's beside the point). He couldn't turn to the mercenary life, because he already WAS one, so was forced to go solo instead. These days, Harafkyn is looking for three things: beer, a way home, and a more awesome hat. Being the former Supply officer, Harafkyn has access to weird ammo for his shotgun, including (but not limited to) incendiary (fire is good), normal shot, and paint (when a BrikJaeger paints the town red, they REALLY paint the town!).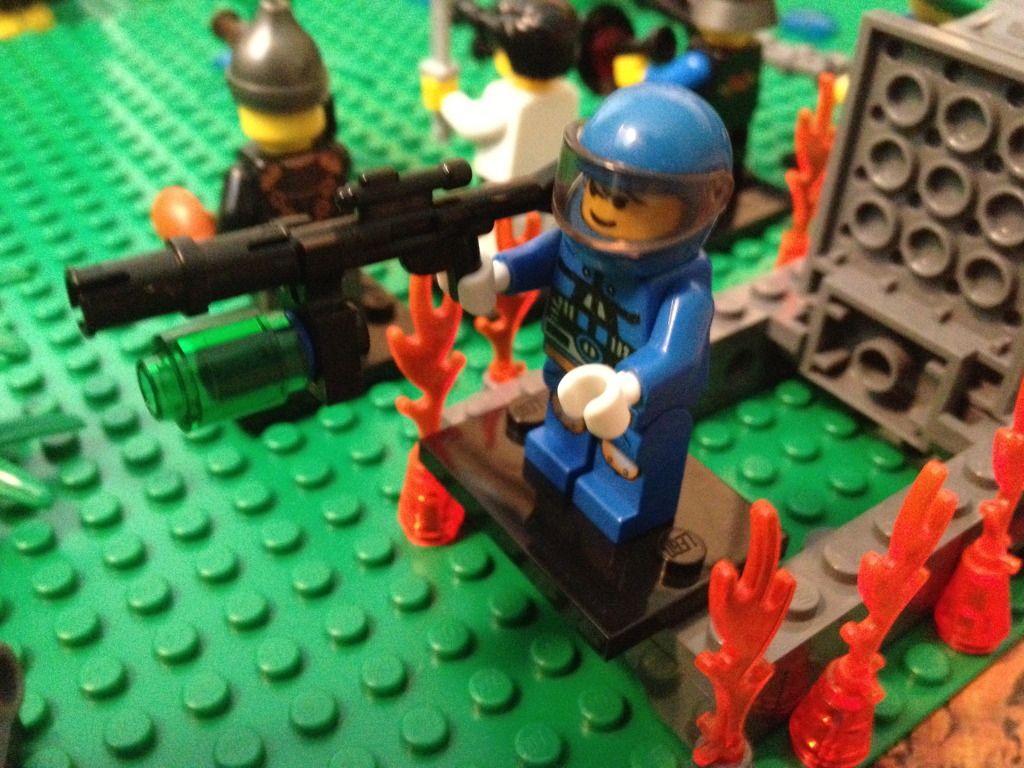 Pvt. Hans
Luchardsko Trooper
Weapons: Carabine (ranged 1), Grenade launcher (ranged 2)
+1 armor,
move,
ranged 1,
skill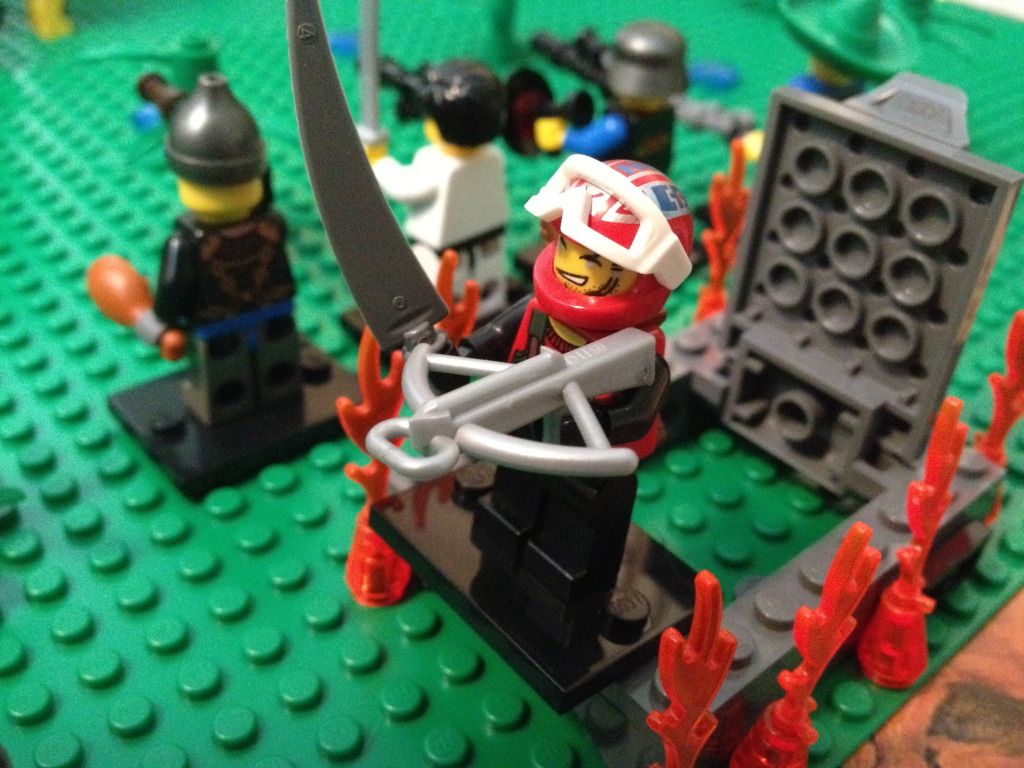 Name: George
Class: Assasin/Hunter
Weapon 1: Black Katana (+0)
Weapon 2: Bow
Skill Point 1:Ranged Combat Weapon
Skill Point 2:Ranged Combat Weapon
Skill Point 3:Close Combat Weapon
Skill Point 4:Skill
Skill Point 5:Armor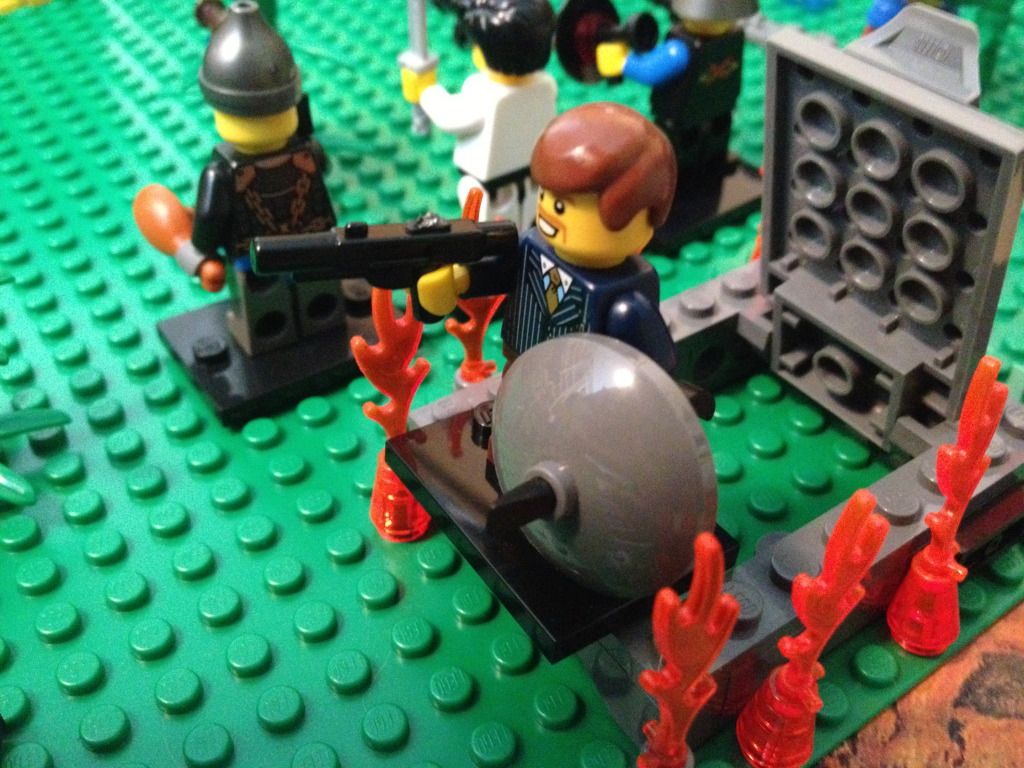 Name: Zachary Nihil
Skill: +3 skill, +2 armor.
Weapon: pistol and shield
Background: He was once a simple door to door soap salesman. His claim to fame was that this soap could wash away peach AIDS. This of course was a huge scam. He now spends his days running from all the people that are demanding refunds.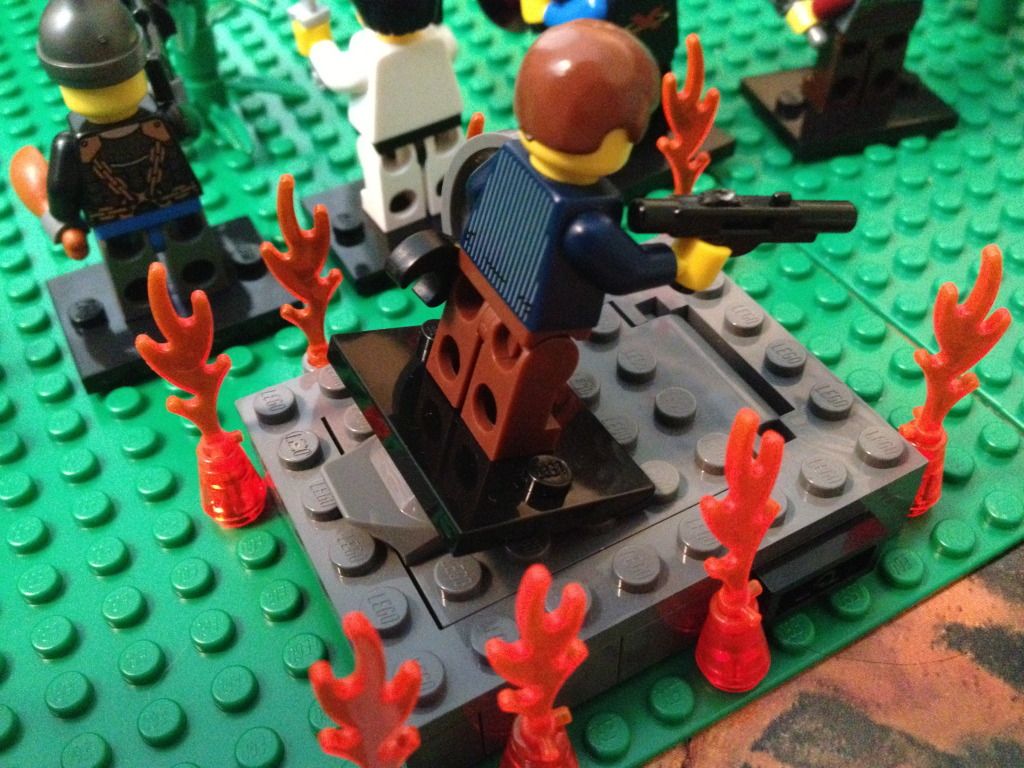 Zachary closes the gates, knowing the next mercenary is a disgruntled customer of his.
"Shiny, a man could come out of a jungle like this only 21 years old and hella rich.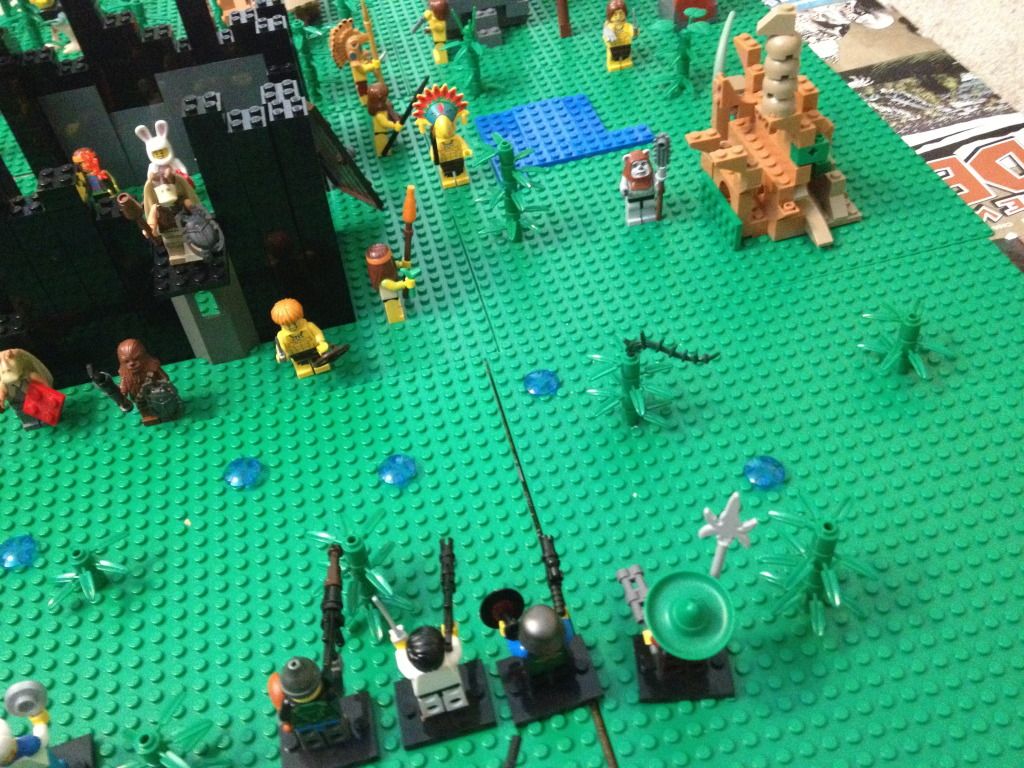 The right.
Dr. Glassman: Those blue devices seem to be Bavarian landmines. It's lucky I was here to spot them.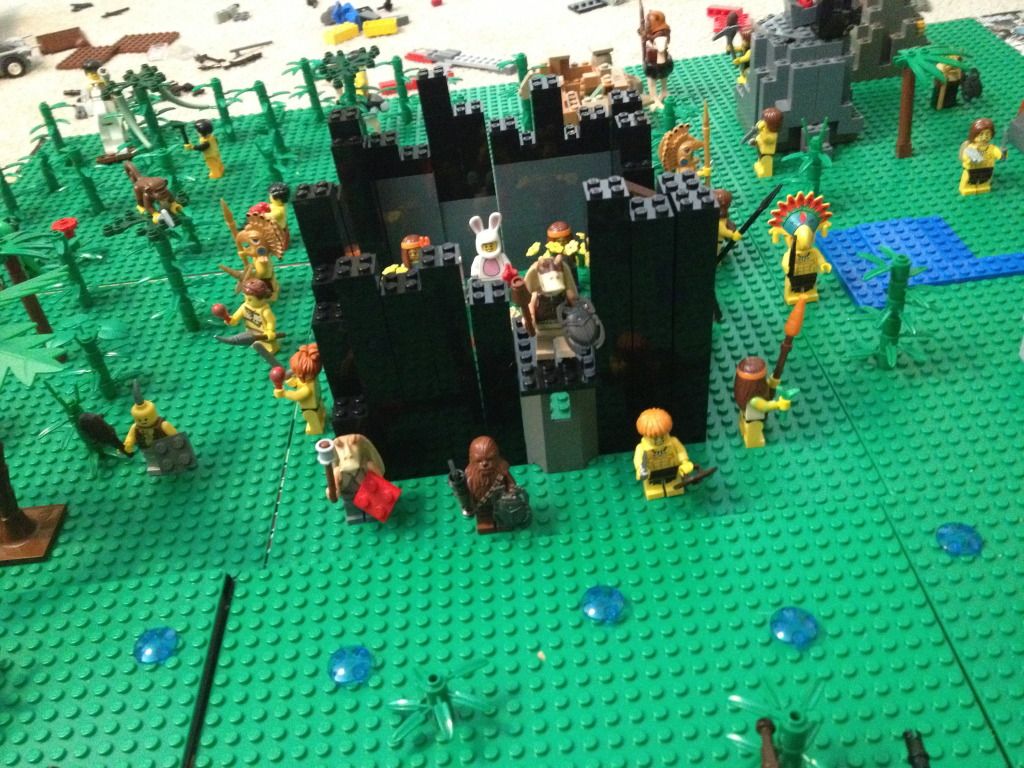 The middle.
The left.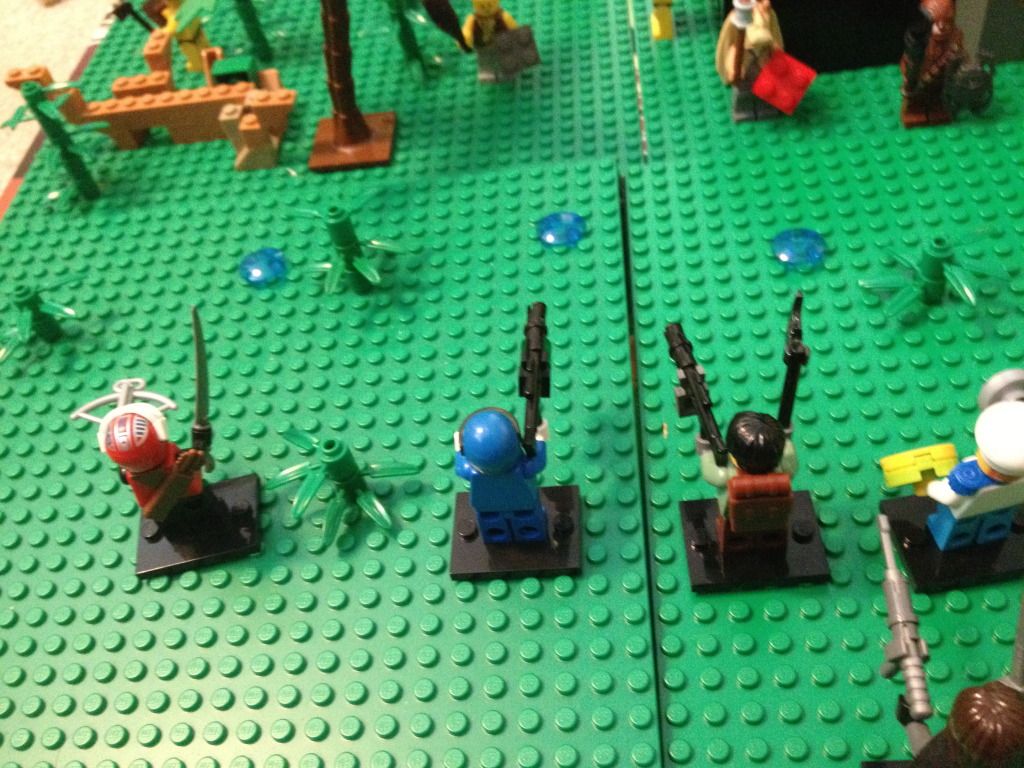 George, Hans and Kerrick on the left.
Kerrick, Master Chef, Eberhard, Dr. Glassman, Lt. Wolffe and Zachary Nihil in the middle.
Leutenant Harafkyn on the right, with Lt. Wolffe.
Orders, yo.