Turn 3 is cooooomminngg
Alien Scum (Cytheran)
After partying the Alien Boss needs more beer uhm lasers he means! He contacts the Mothership for a laser blast.
Directly at the Immortal APC.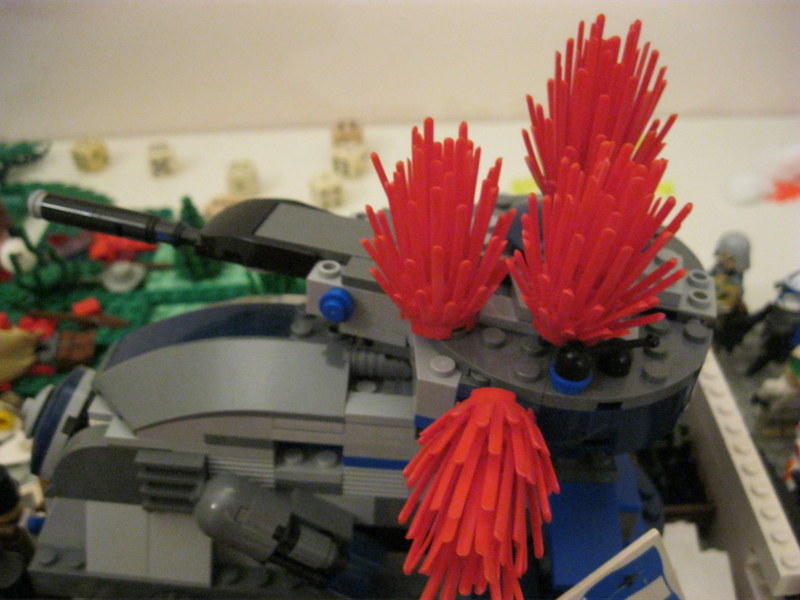 BOOM! Direct hit!
The APC tower is destroyed. One Alien shoots at the Brits but fails. The others continue partying.
?? Whats that? Another laser beam?
Definetly not!
PARTY MONKEY APPEARS
(I know that thing is fucking weird) NOTE: Party Monkey cannot be killed if it would be killed it teleports away and
starts partying in another part of the Brikverse)