http://www.brikwars.com/forums/viewtopi ... 16&t=10274
By accident, pictures are a bit larger than usual.
Round 3
Wolfpack
- heavyfishcannon
The Wolfpack opens fire. The Giant is killed mostly by Konrad while the Rangers damage the Guardian.
Mordra
/
WDK's
- Silverdream / IV
Mordra fills the crocodile with poison, burning its face off.
She lures the second crocodile towards her and through a very critical success burns it to a crisp.
The formation repositions, and the Pistoleers shoot three verminites.
Voytek
- Zupponn
The final Elite, just like his brethren, didn't act up to his name.
Voytek tries to kill the Lost Soul, fails, kills the possessed soldier instead and finds physical attacks don't work against Lost Souls as it is freed once more.
The two verminites he was fighting attack him again, but are stopped by his armour.
The nearby spearmen try to help, but are ineffective.
Minotaur
- lawmaster
The Minotaur charges...
The feat fails horribly, and he gets stuck in the swamp. He'll need help getting out.
Zahru - Zahru II
Zahru axes the last heavy knight.
He tries to grapple the bathelm-dude off the hill but loses his grip on the axe-on-a-chain.
Aelcar
Two verminites attack the defenseless Minotaur and with a boneriffic amount of damage destroy him.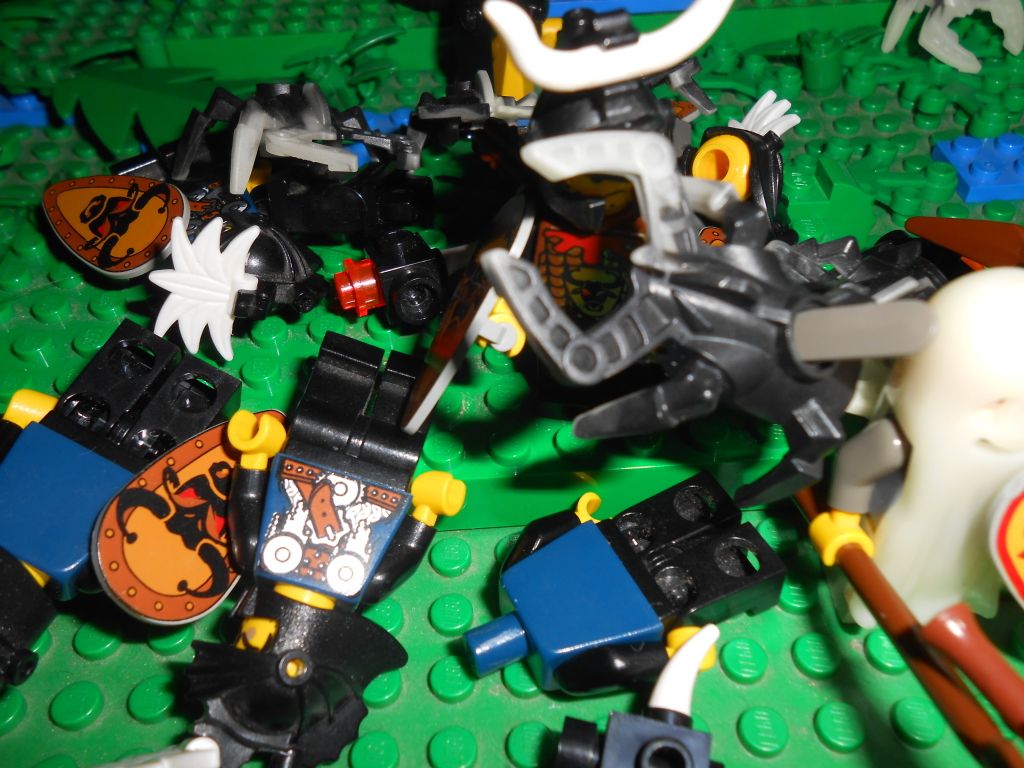 The vermin keeps attacking Voytek, but he struggles to his feet and kills another one.
He is then beset by three more and loses one HP. The vermin has really crappy stats, I'm surprised they're doing so much damage.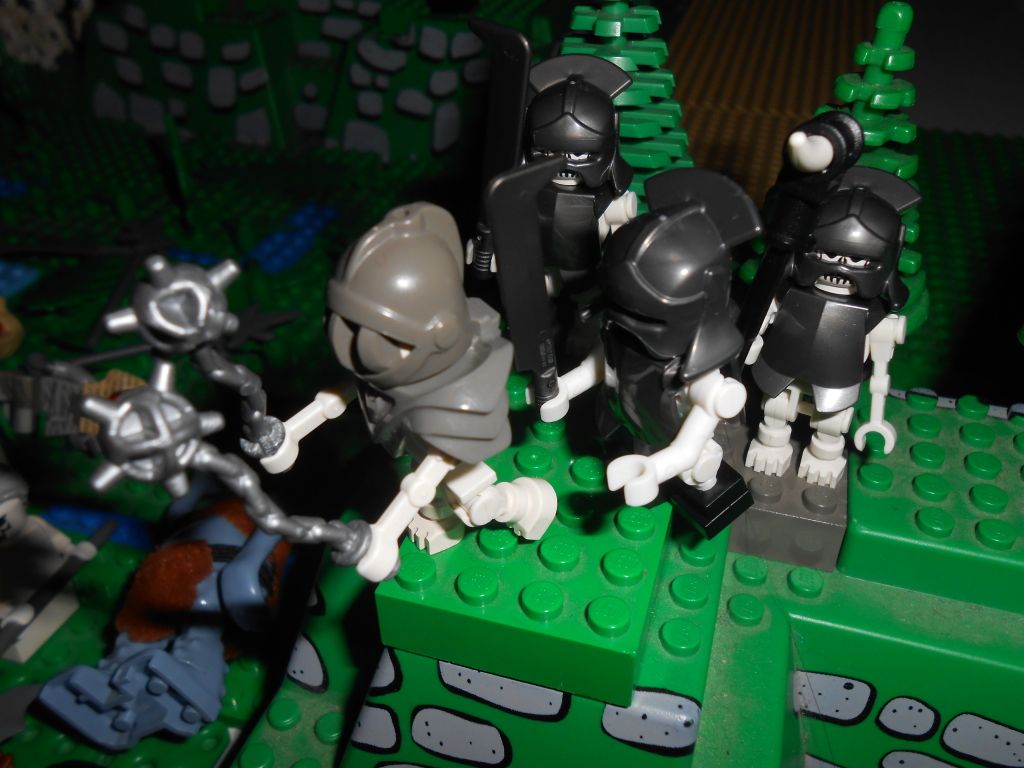 More skeletons are levitated up the hill, two leap...
One ranger gets his face bashed in while another sits his ground, causing the attacking skeleton to be disrupted.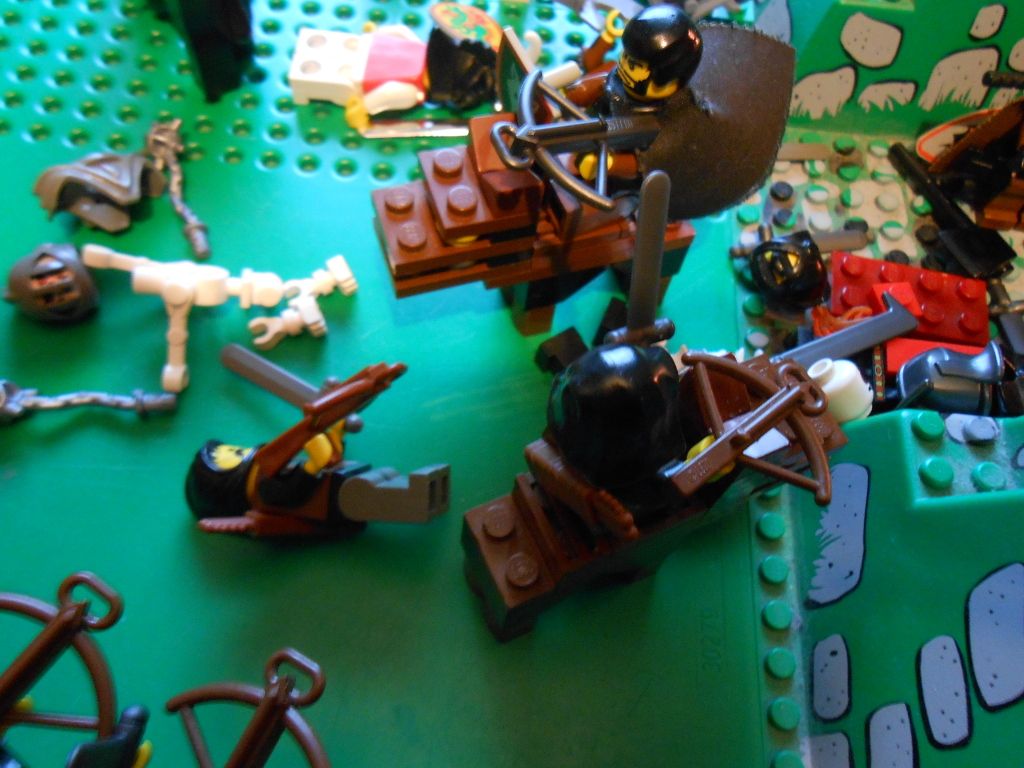 The Wolves are none too amused and rip the skeletons to shreds.
Konrad is attacked by the Guardian, and parries 3 damage, which is only just enough to survive (-1 HP).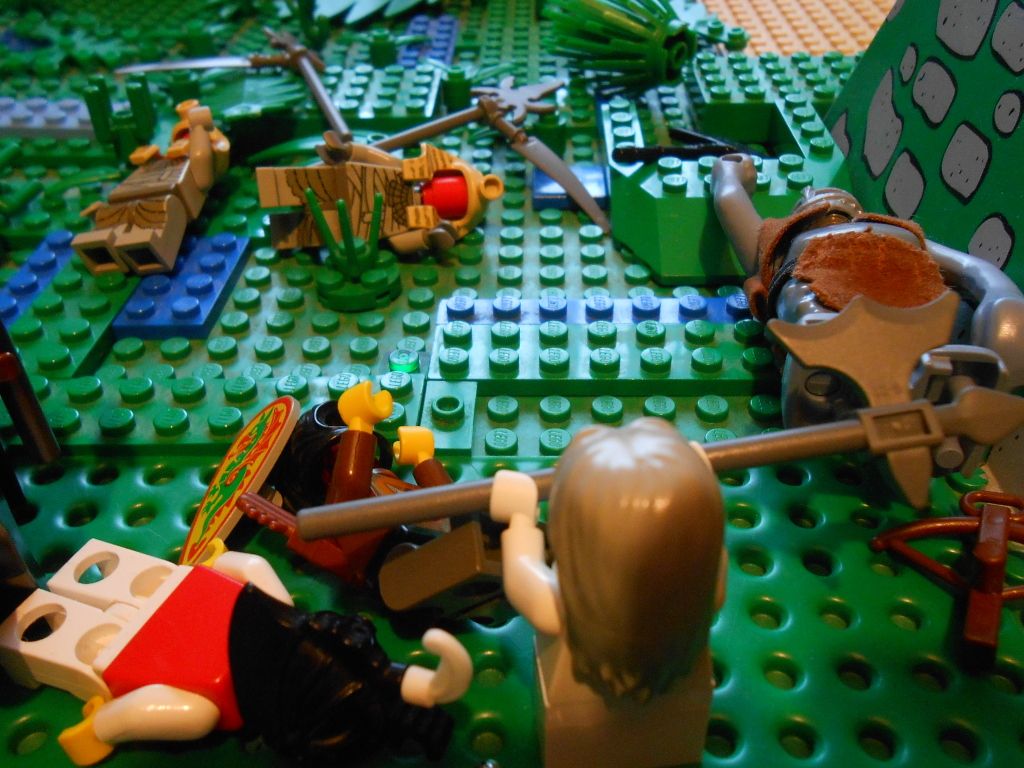 The Guardian tries to heal himself by drawing strength from the swamp, but it backfires and he is hurt instead (-1 HP).
Aelcar bestows another action on the Guardian...
who kills Konrad with another ridiculous roll, one of many this round. (This tragic moment was apparently censored as apparently I don't have the pic)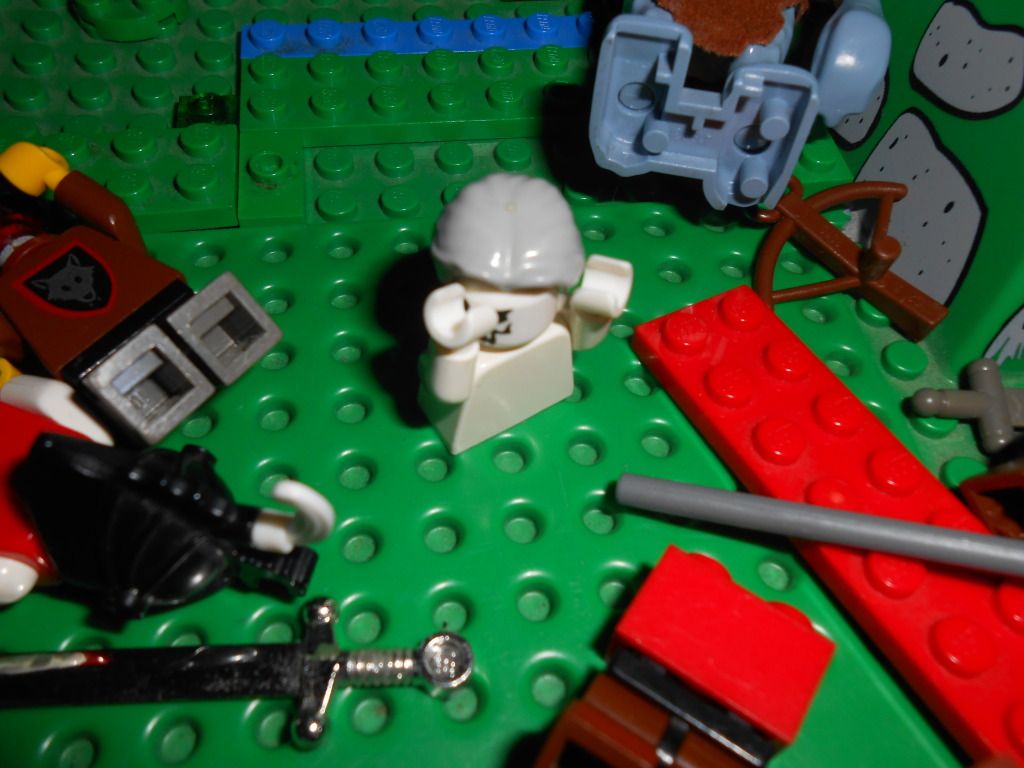 The Guardian then dissolves as an attempt to heal him by Aelcar completely backfires.
The Lost Souls possess two spearmen and use them to attack the Pistoleers, but they heroically defend themselves.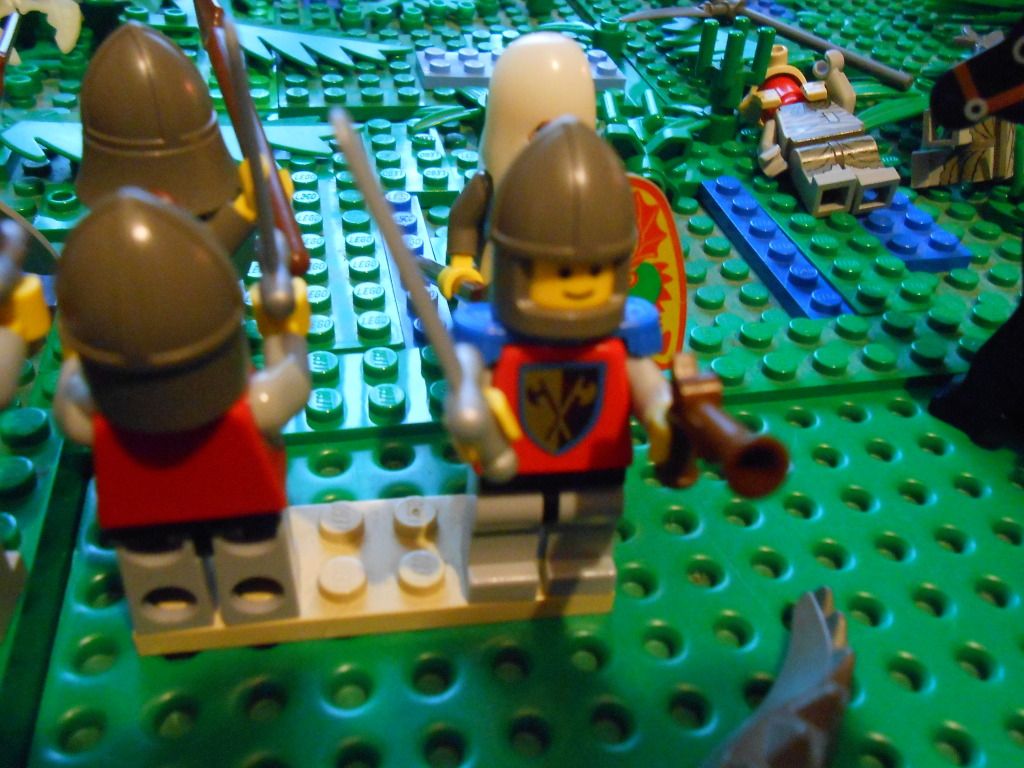 This guy is promoted to an officer because he managed to survive 19 effin' damage.
Crimson Knights
The Iron Granny tries to beat Zahru with his own axe. Zahru uses his katana and parries just enough damage.
The last warrior jumps...
and smacks a ranger to death.
Overviews