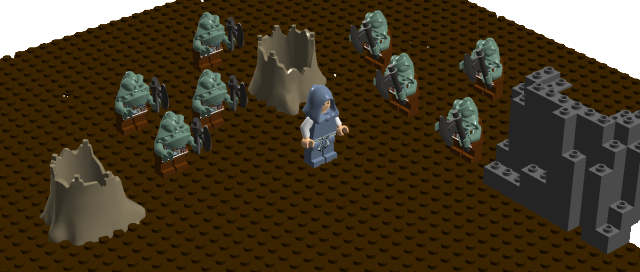 Meanwhile, goblins appear out of nowhere and charge the storm acolyte. He only has a moment to respond.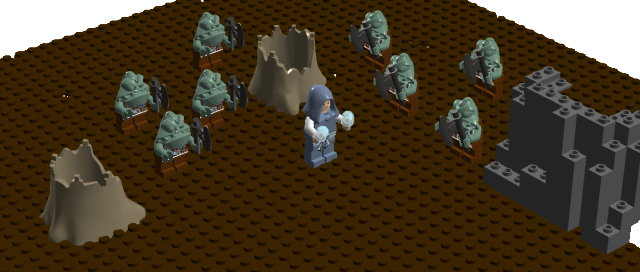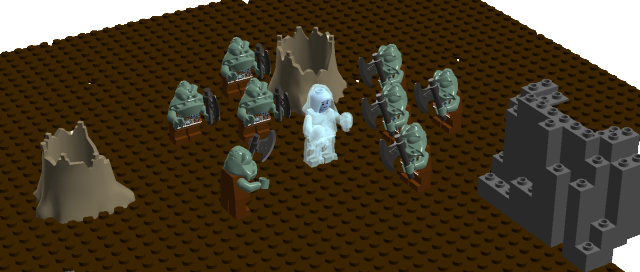 He allows them to move in just a bit closer before fully charging his attack.
Charred skulls are all that remain.
Basically, this is my way of saying "don't mess with the storm acolyte".