Singularity Bombs. (If you want micro black holes on the battlefield, here they are.)
CO: Captain Gideon and XO: Lt Commander Hilda sit in the Officer's Chairs on the Bridge while Briefing the U.E.G. Special Operative on plans to infiltrate a Terran Alliance research facility.
Weapons Officer Lt Evens sits in his weapons control console where he directly programs the ships batteries and missile systems. (manual weapons control is possible but very difficult without AI computers).
CIC Watch Officer Lt Commander Yang keeps an eye on all Combat Information Center Operations from his Command Chair.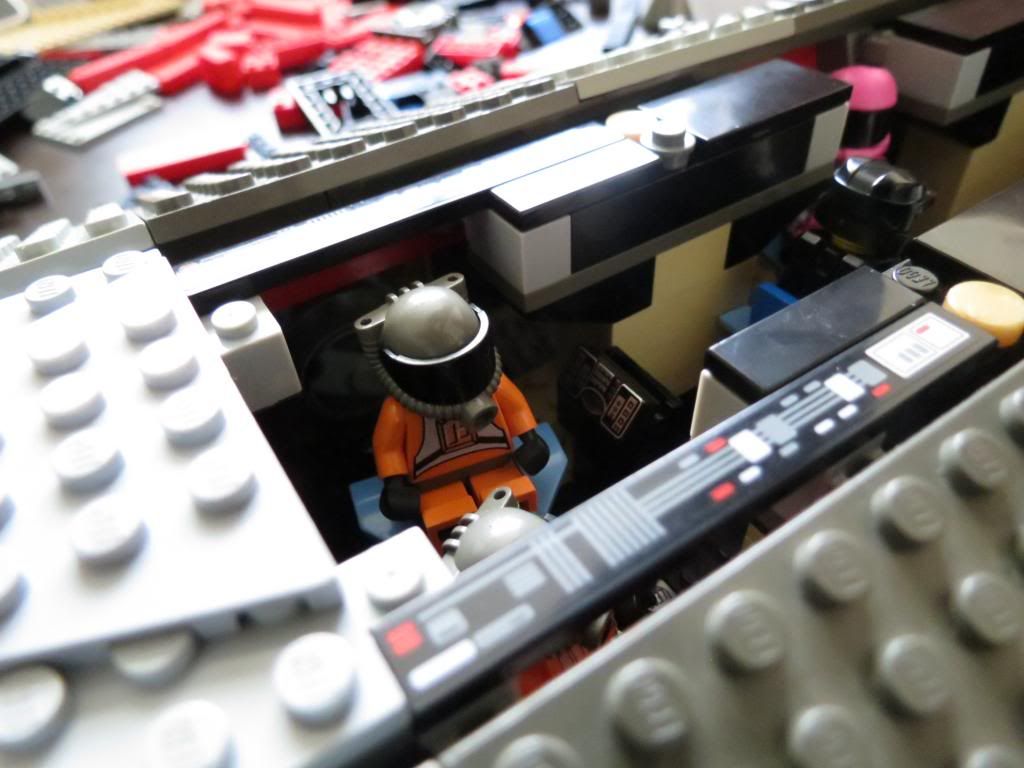 I'm really happy with how the Forward Portion of the ship came out. Construction still in progress.