http://www.brikwars.com/forums/viewtopi ... 16&t=10438
Round 5
Mordra - Silverdream
Mordra gets ready to unleash hell...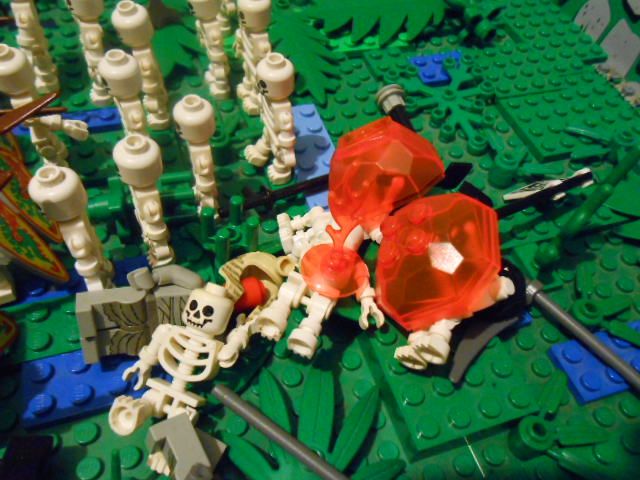 The skeletons are nicely clumped up and three are blasted to bits by her explosive fireball.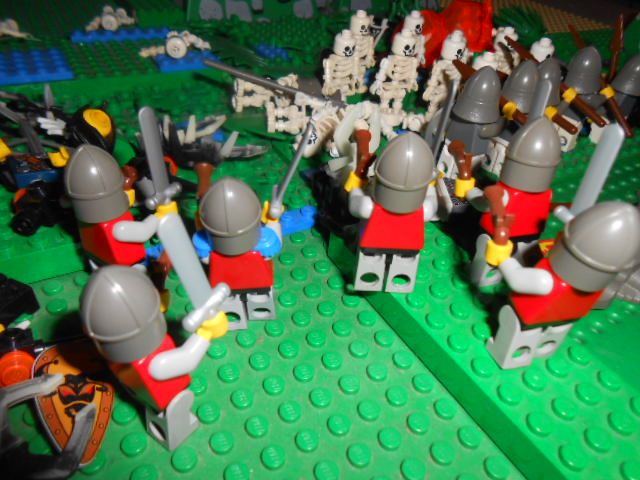 The pistoleers take out three more, including one very lucky shot that kills the skeleton captain outright.
Voytek - Zupponn
Voytek is none too amused.
And what does a bull warrior do when he's not too amused?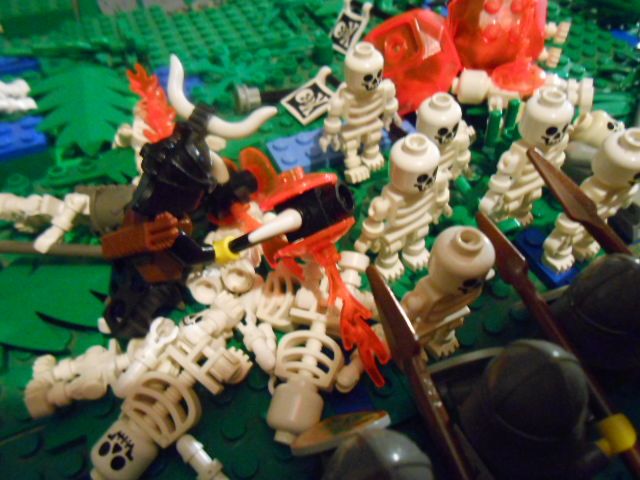 You guessed it. Fire hammers and a berserk rage put an end to two more skeletons.
Wolfpack - heavyfishcannon
The rangers wade into the swamp and snipe a bitchy witch.
One skeleton is boned.
The WDK's crush three skeletons, while losing two of their own.
Zahru - Zahru II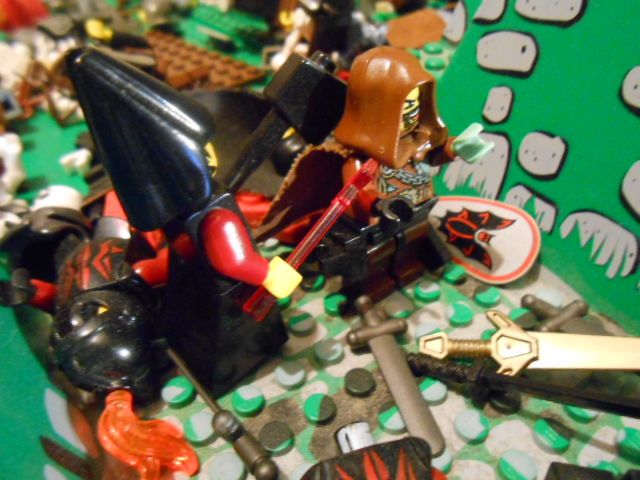 Zahru throws his weapons down, disgusted. "These things haven't worked properly since I set foot on this island" he mutters.
He then resolves to punch the iron granny into a pulp with his bare hands.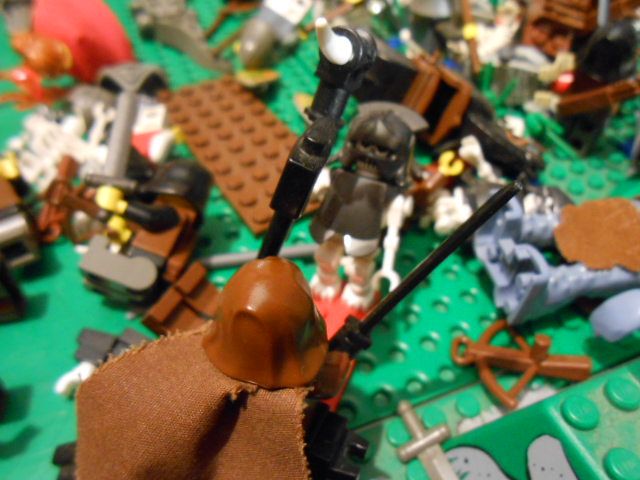 Zahru then picks up his weapons and charges the final armoured skeleton... and misses.
Aelcar - NPC
It's okay though, because he finishes it off with a counter on the skeleton's turn. The skeleton did chip a HP off Zahru. Ouch.
The last skeletons actually kill another WDK before falling to counters.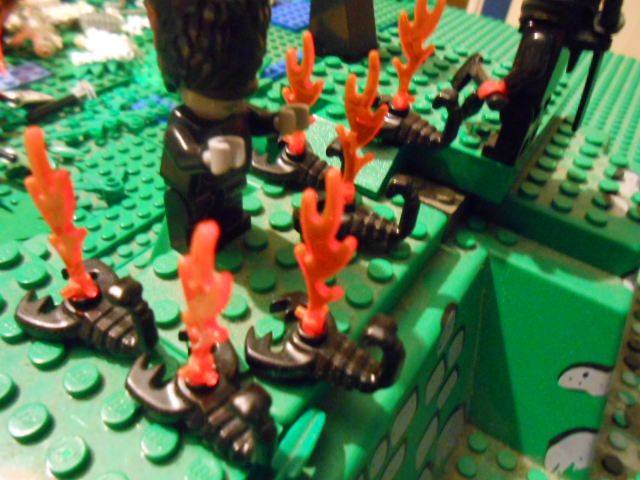 Aelcar, realizing he's in trouble, sacrifices his vermin to cast a powerful spell...
The devouring swamp devours the wolfpack rangers, who die horribly.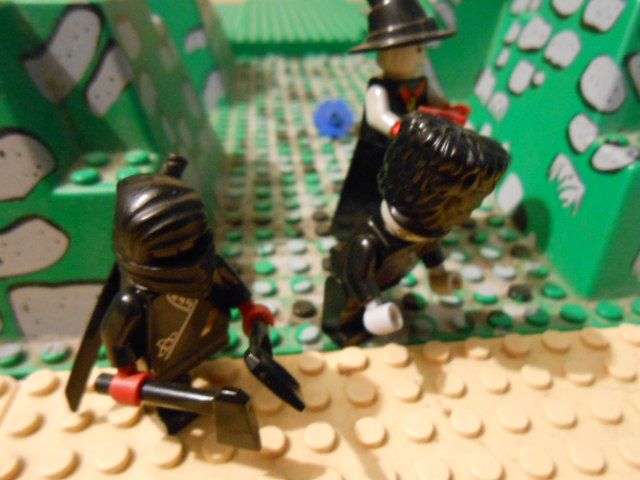 He then, rather cowardly, decides he'd rather not stick around until Zahru, Voytek and Mordra get their hands on him and retreats.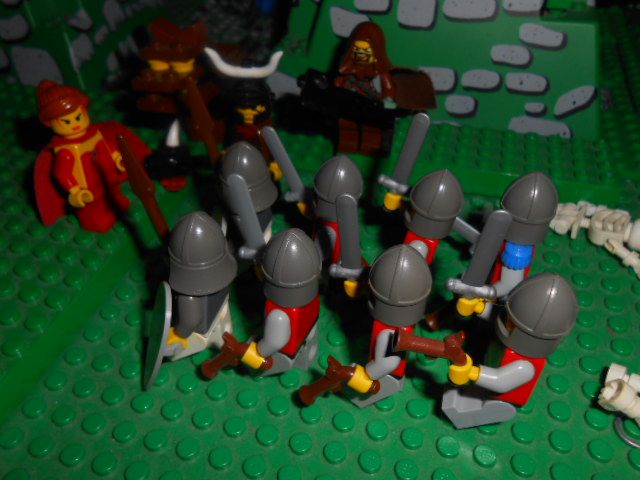 Victory for the expedition! Konrad was lost, and so were all of the Bulls and Wolfpack rangers, but it could've been worse. Zahru, Mordra and Voytek get to march on Phineus' citadel with a small detachment of troops... and a wolf who quickly got adopted by Voytek.