Finally I can kick this off. All info can be found here:
viewtopic.php?f=8&t=10609
Queen Lara's stronghold, near the recently captured Falx portal
Princess Storm:
"My queen, a number of adventurers have gathered in the camp. They seem intent on joining the crusade."
Queen Lara:
"Ah yes, the vultures emerge. Send them to me, I'll see if I can find a use for them. How many of them are there?
"
Storm:
"Too many to my liking."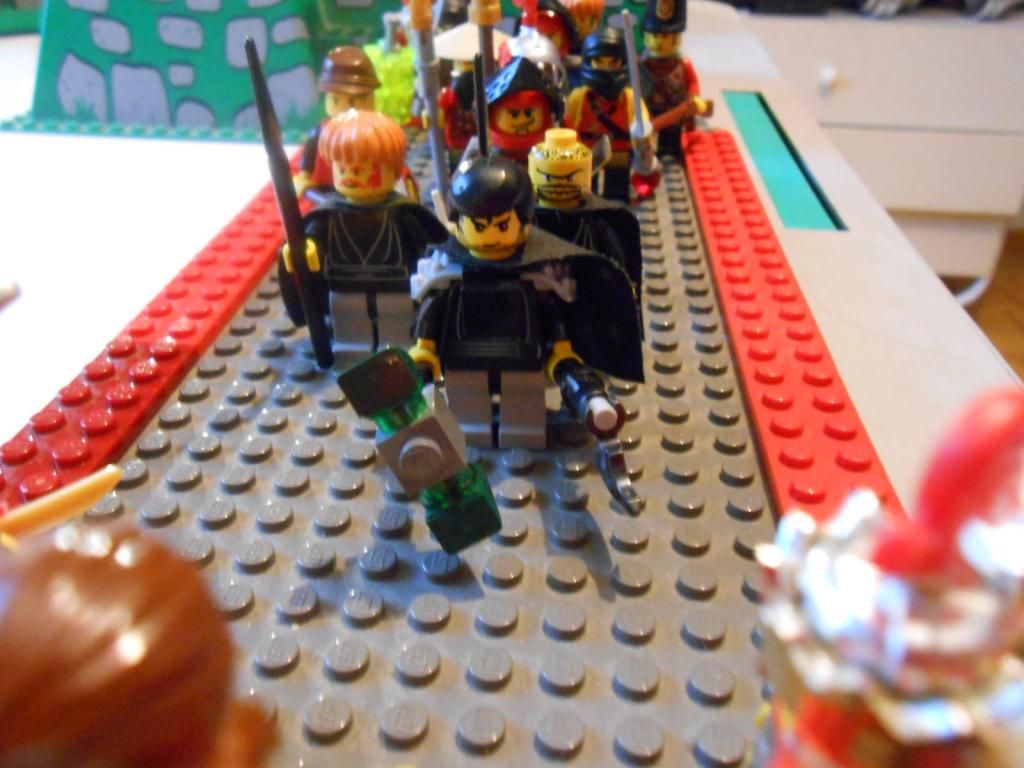 "You must be Drakensy (Napalmking), the infamous mercenary. Mercenaries are known to change sides for a few extra coins, or run at the sight of trouble. Bring me evidence you've killed five Falx soldiers, and I'll let you join the crusade."
"It shall be done, my queen."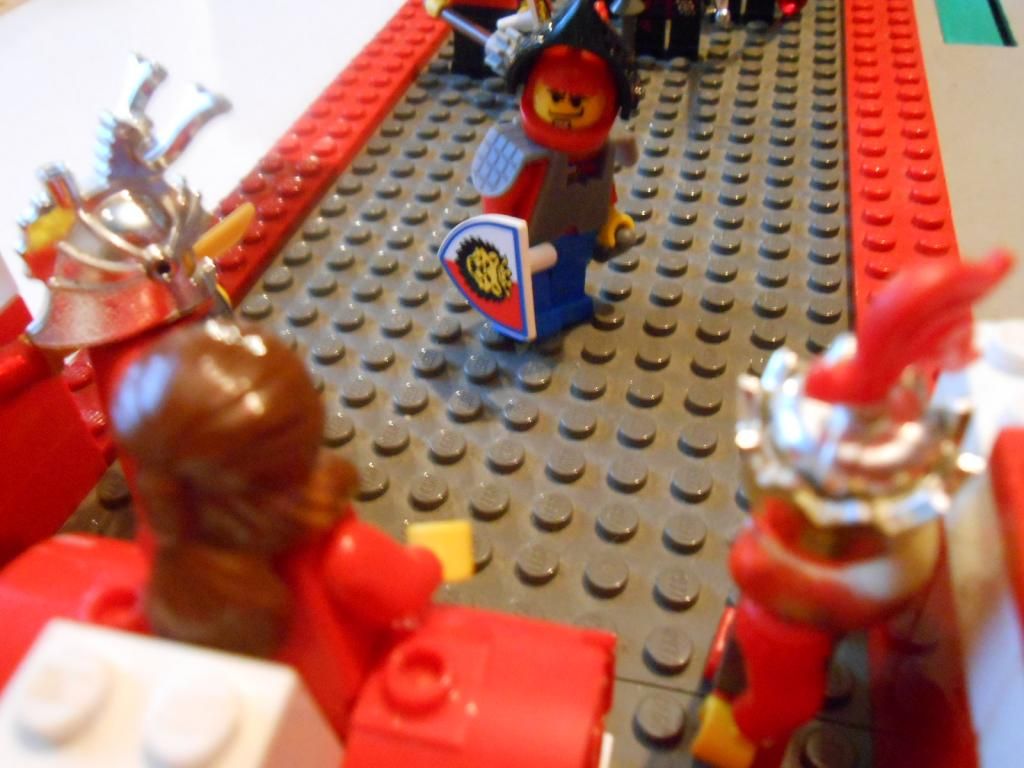 "Sir Jarvis (Silverdream)! I have a task that should fit someone with your reputation... The Falx have stolen a treasure chest from my personal belongings. I want you to find it and bring it back."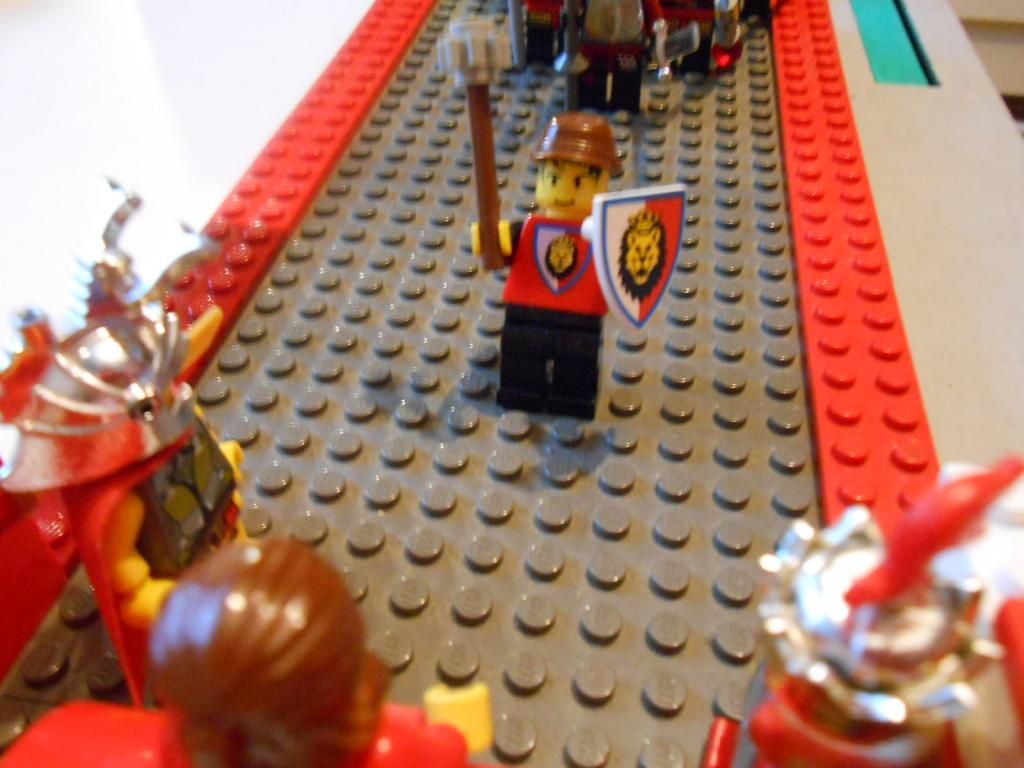 Squire Joul (Runny) is the next to step forward.
"Hmm... You say you're a squire? Then where is your knight? Find yourself a knight who finds you worthy of being your squire, and you can join the crusade."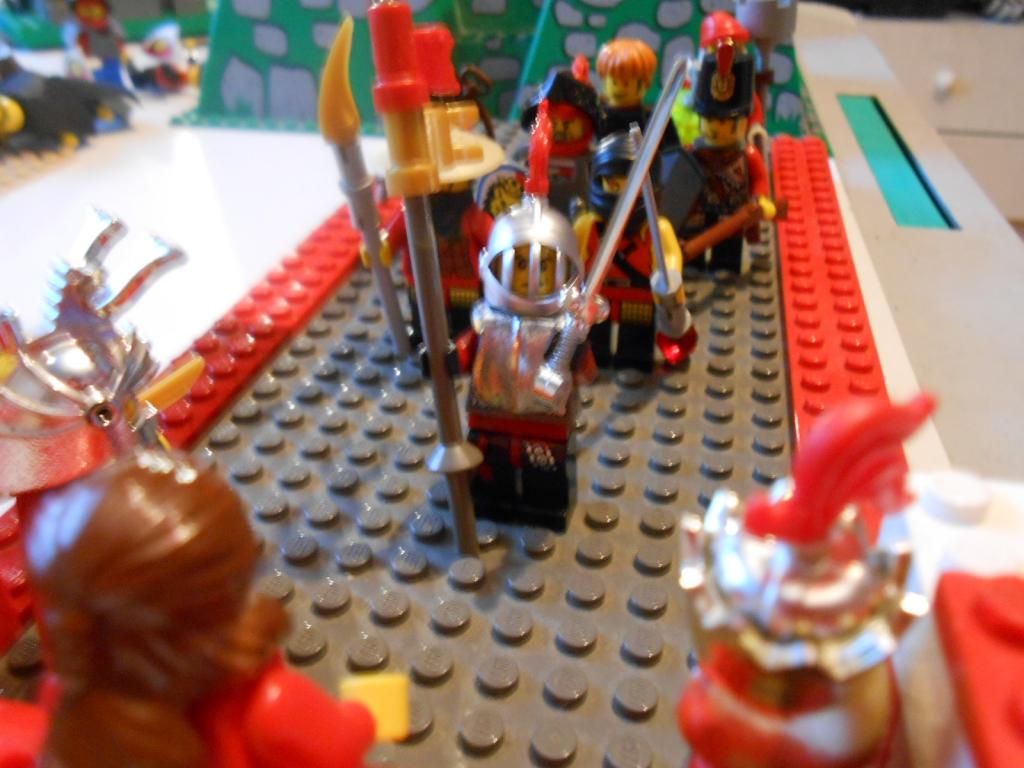 Ah, Lord Godfrey (Alex). We all know you're a mighty warrior, but who is going to hold the North if you join me on my crusade? Find yourself a knight to take your place, and you can come."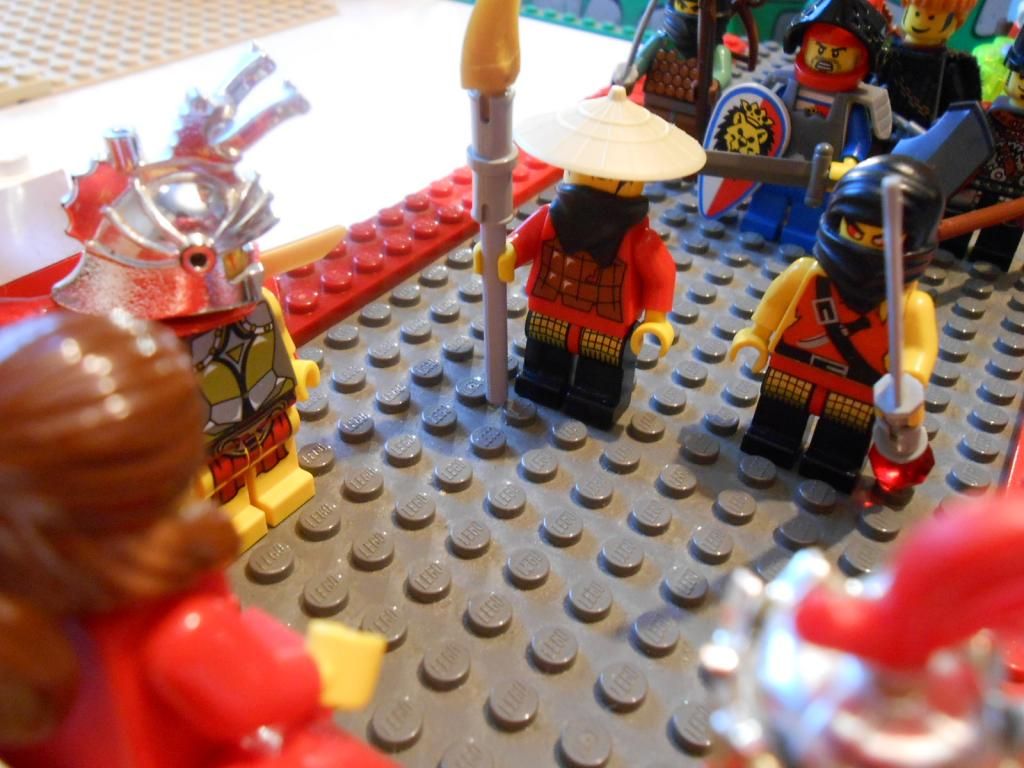 "You're Tachi and Nodachi (Benkim) of the Possessed Brethren? Hmm... I'm sure you'll understand if I don't trust you completely. If one of my knights vouches for you, I will take you with me."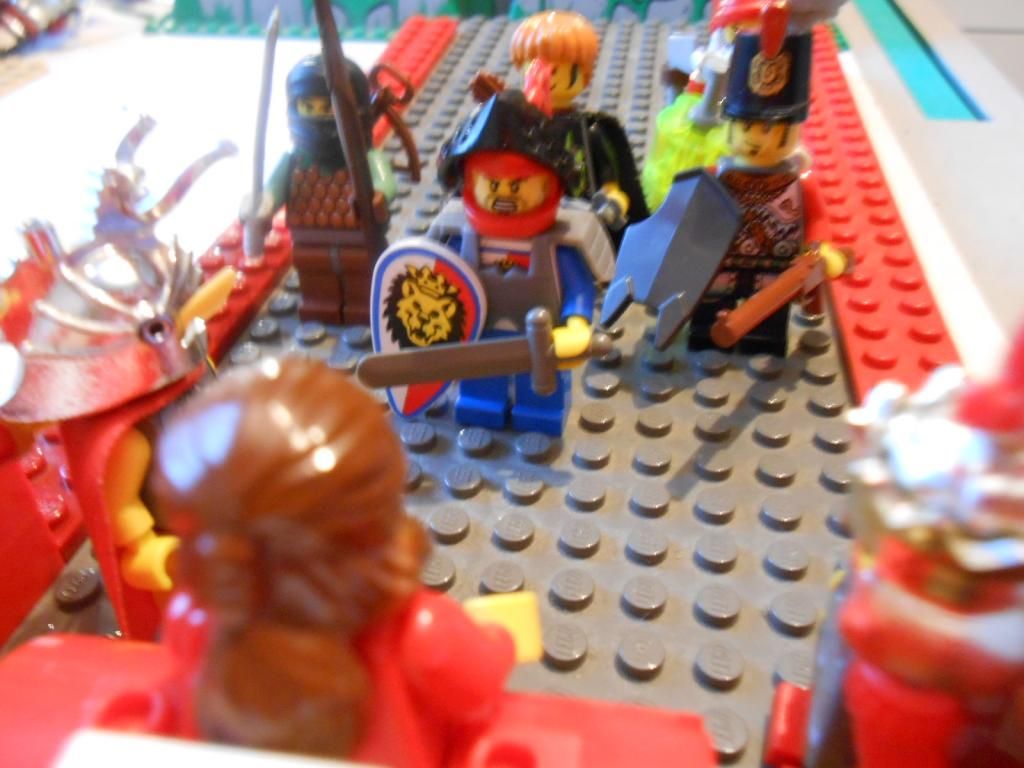 "Sir Dillan, (enders_shadow) always a pleasure to see you. Along with the treasure that was stolen, I also lost a chest full of enchanted gemstones to the thieves. Who knows what the Falx may do with them. See to it that they are returned to me."
"You are Droe de Alar (Killer_Karetsu)? I understand you want to repent by joining this crusade, but then your crimes

are

very serious. Go to the old ruins. Some Falx scouts are stationed there. I want them gone. If you succeed, I may reconsider my opinion of you."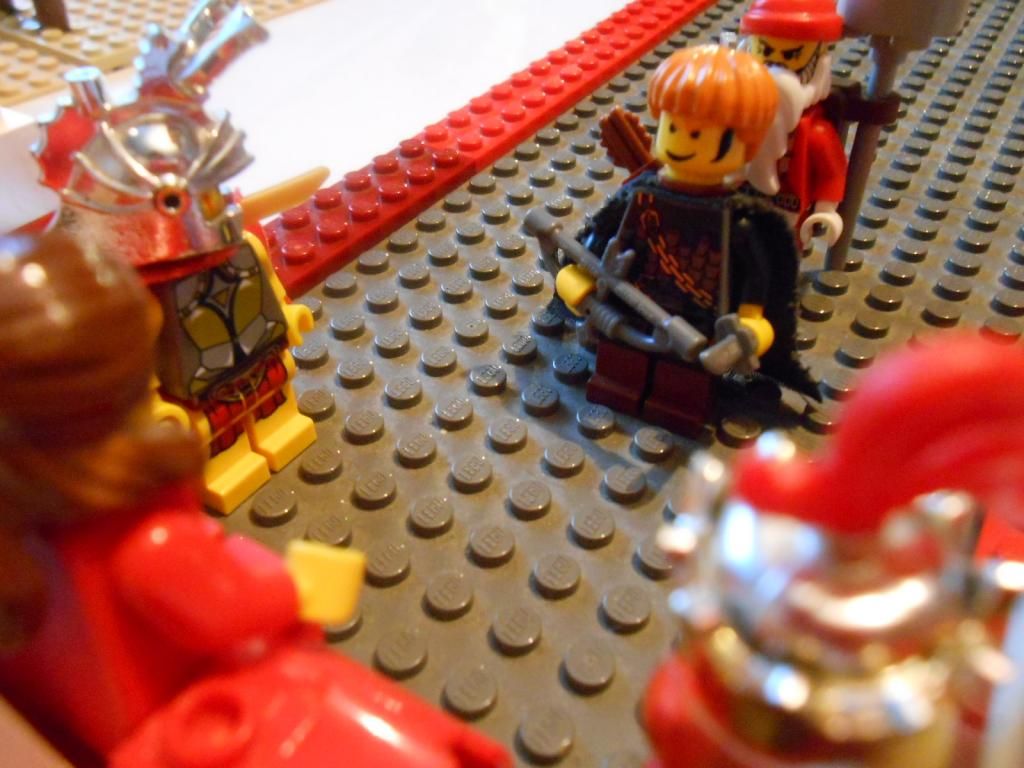 "We can always use good hunters, Rolys (Ross_Varn). Prove to me you're a good hunter by killing the wolves down by the river."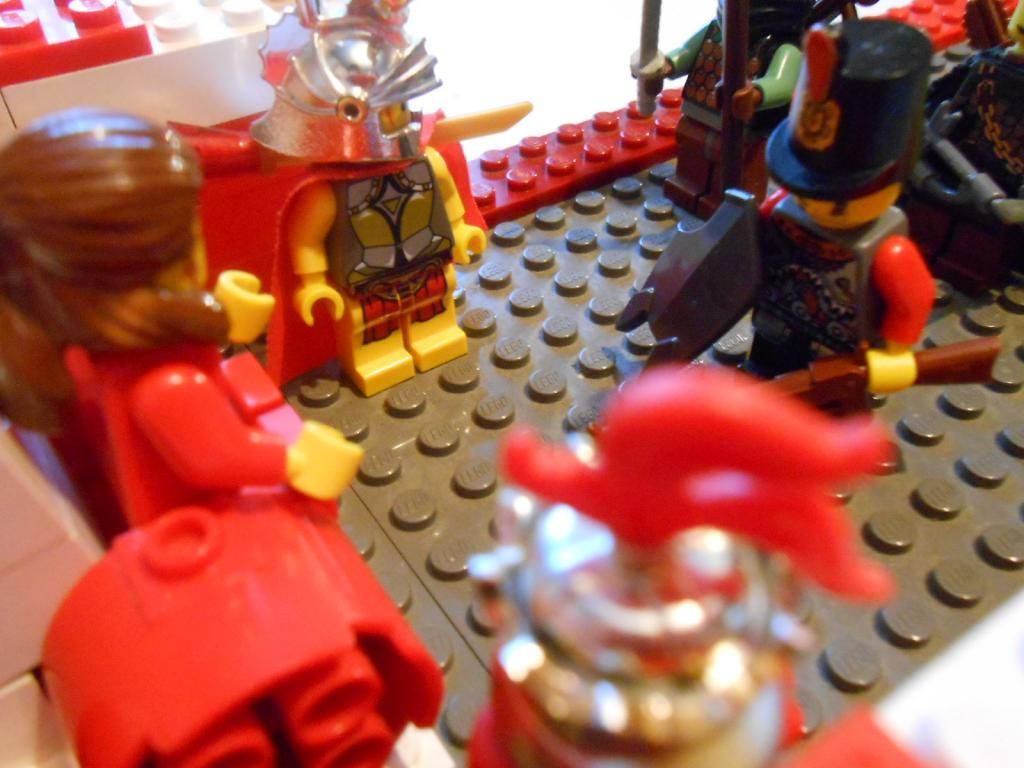 "Ah, an engineer, good. Our last engineer died horribly. Show me a schematic of something you built, something that will be of use to us during the crusade, and I will let you join."
Finally... MFS! (Warhead)
"Ah, I know you. You provide people with presents, don't you? Find me three King's Sorrel plants and I'll let you join. Also, you can leave that beer here."
(To everyone)
"You all have your orders. If there's anything you need to know, ask Uncle Patch, and most of all, do not disappoint me."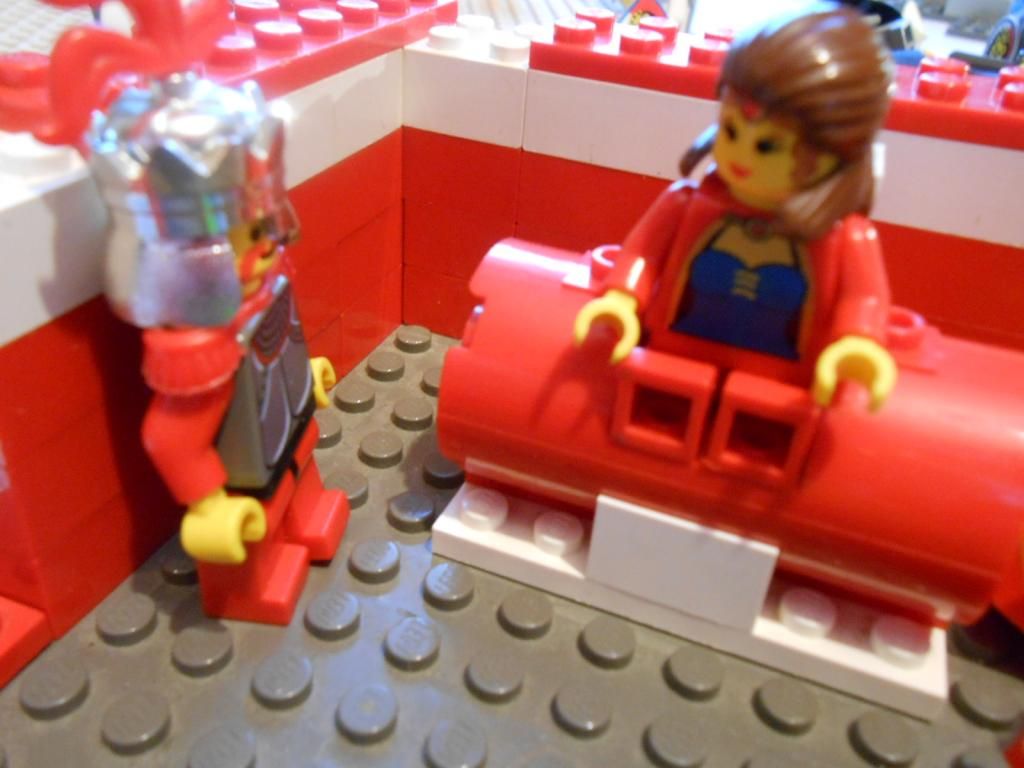 "Uncle, isn't Lord James the Black (Silent Sigfig) supposed to be here, too?"
"Who knows..."
"... maybe he ran into some trouble along the way?"
Lord James: "This rabble seeks to ambush us! Trample them into the dirt!"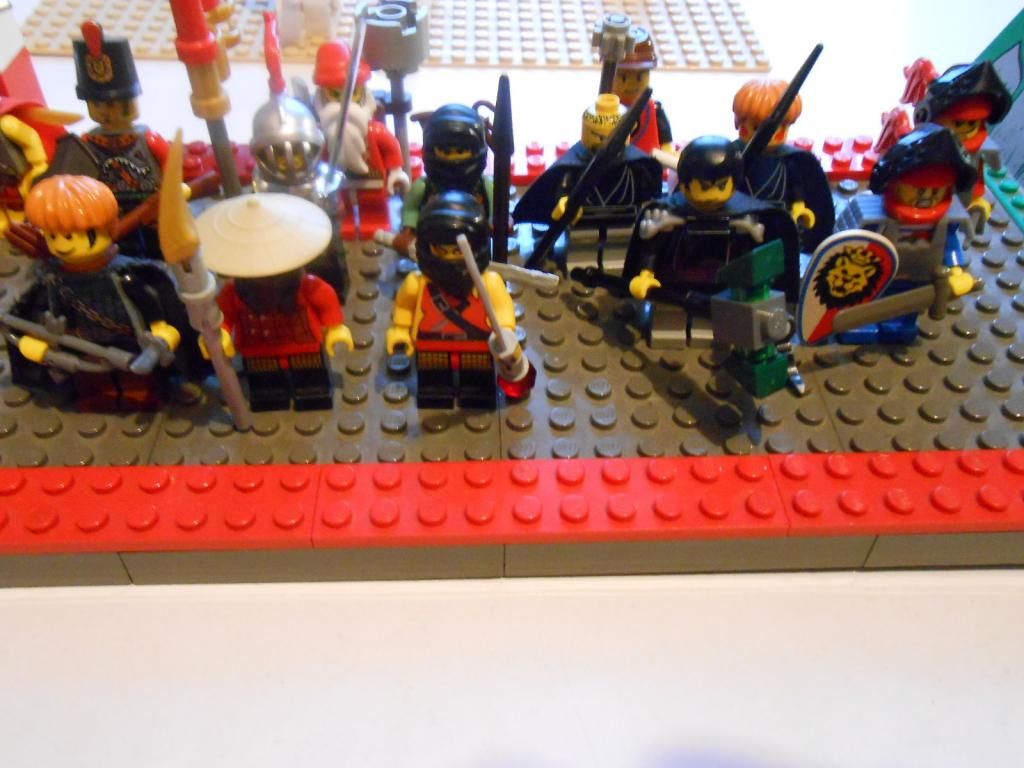 You all start out in the throne room, which will be the neutral zone for this stage.
Available areas:
Throne room (neutral)
Jousting grounds
Ambush site
River
Old ruins
Falx Fort
Current quests:
General
-
Ambush:
Lord James is under attack. All the Falx attacking him must be slain. (5 xp to anyone who helps fight off the Falx if Lord James lives)
- Find the assassin (1 xp)
- Kill the assassin (5 xp)
- Find the missing knight (1 xp)
- Return the missing knight safe (5 xp)
- 4 unrevealed quests
Personal
- Lord James:
survive the ambush (5 xp)
- Droe de Alar: kill the Falx scouts (5 xp)
- MFS: find 3 King's Sorrel and bring them to the queen (5xp)
- Rolys the Daring: find someone to replace your position as Northern general. (5xp)
- Drakensy: kill five Falx warriors (5xp)
- Tachi and Nodachi: get a knight to vouch for you. (5xp)
- Aloysius Black: provide the queen with a schematic. (5xp)
- Squire Joul: become the squire of one of the crusading knights. (5xp)
- Sir Dillan: find the queen's gemstones and bring them back. (5xp)
- Sir Jarvis: find the queen's treasure and bring it back. (5xp)
If people don't show up, I'll put their characters up for grabs after a while.
You can post your orders, or PM them, depending on whether or not you want everyone to know what you're doing. Most of all you'll want to finish your personal quest, but it doesn't have to end there. You can choose to work together (I recommend it as you're all pretty weak right now), or thwart each other, or even just dick around if that's your thing... above all have fun! Also remember to check out the info thread.