Previous Thread
Next Thread
Lost?
Click here for the top thread!
Note - pictures might be a bit dark. I was experimenting with lighting. Moving on:
Jean-Francois
- Bragallot
JF's troops clump up nicely with Albrecht's. The battle cleric augments the defense of the swordsmen by 1.
Crossbowmen and JF both fire at the berserkers, but only JFs' shot hits. Luckily, it kills a berserker.
'Ah come on guys, je sais vous can do better!'
- says Jean-Francois, and heroically gives the crossbowmen a second chance to fire.
They all miss.
Gurak's Horde
- Scratch
The orks advance, slowly encircling their assailants; the berserkers engage in combat with Albrecht's swordsmen.
After a handful of rolls, the score is 1-1 for both squads.
Black Orks attempt charging at the other group of swordsmen... and they are truly hating life as they only got a 1 on bonus movement roll.
Gurak and the crossbow-orks follow up the green tide.
'Ha! And they say we couldn't hit anything! Look at their lousy aim! Pelt 'em!'
-Gurak's belittling speech gives the crossbow-orks a boost in confidence and they get +4 range too.
Sadly their hail of bolts only kill 1 swordsman.
Prince Albrecht
- lawmaster
Swordsmen press onwards and kill another berserker.
The battle-cleric tries to augment crossbowmen but fails terribly.
Still, they can manage to take out the squad leader.
Suddenly, both parties hear the sound of a marching army. 'Ah, it must be
me orks from Dawnport...
' - gloats Gurak, knowing that he can easily overwhelm the attackers now.
BUT THEN
It turns out to be a Falx scouting force, led by no other than Lady Isabella! (
Secret Faction revealed! - Zupponn
)
Lady Isabella:
'Ah, look! The locals are settling their petty squabbles with combat again, aren't they cute! Makes me want to test their mettle in combat-'
Falx Outrider:
'But mylady, didn't Lord Torquemada advised us to try to lay low while we gather additional ebonite?'
Lady Isabella:
'Hm. I guess you're right. BUT! If we don't leave any witnesses... we might as well have a little fun, shan't we?'
Falx Outrider:
'uh... whatever you command, mylady!'
Lady Isabella:
'Marvelous! Then prepare yourselves, underlings! We will show these savages the might of the Falx at firsthand! Keep their leaders alive though! They can prove useful in many ways~'
FALX OBJECTIVE: Crush the savages and enslave their heroes. Falx refuse to ally with lesser inhabitants.
Overwatch and kills: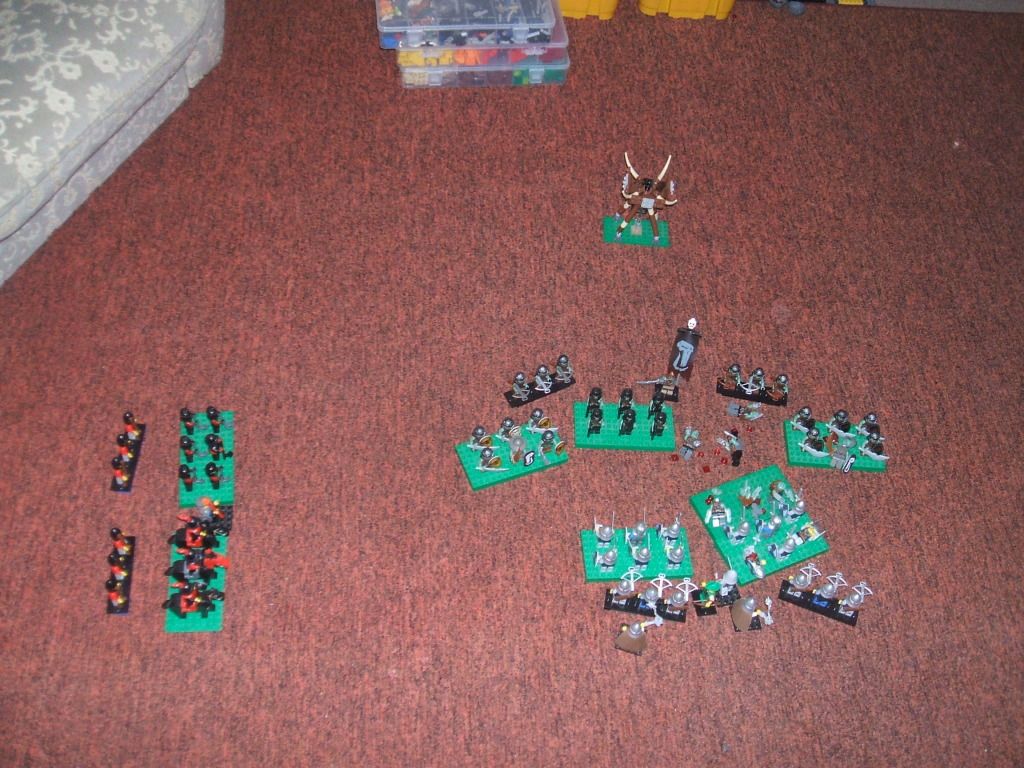 Bragallot - 3
Scratch - 2
lawmaster - 1
Zupponn - 0
I will try and do future turns when daylight's brighter.