Previous Thread
Next Thread
Lost?
Click here for the top thread!
Prince Albrecht
- lawmaster
The last crossbowman fires at Gurak, and scores a hit! (-1hp) Meanwhile the battle cleric augments the swordsmen with +3 dmg.
Despite that, swordsmen only slay one orkboy.
Prince Albrecht: 'I dare you to challenge me clanlord!'
Gurak: 'I would, but I'm not interested in little whelps yet.'
Such is the failure of dueling feat.
Jean-Francois
- Bragallot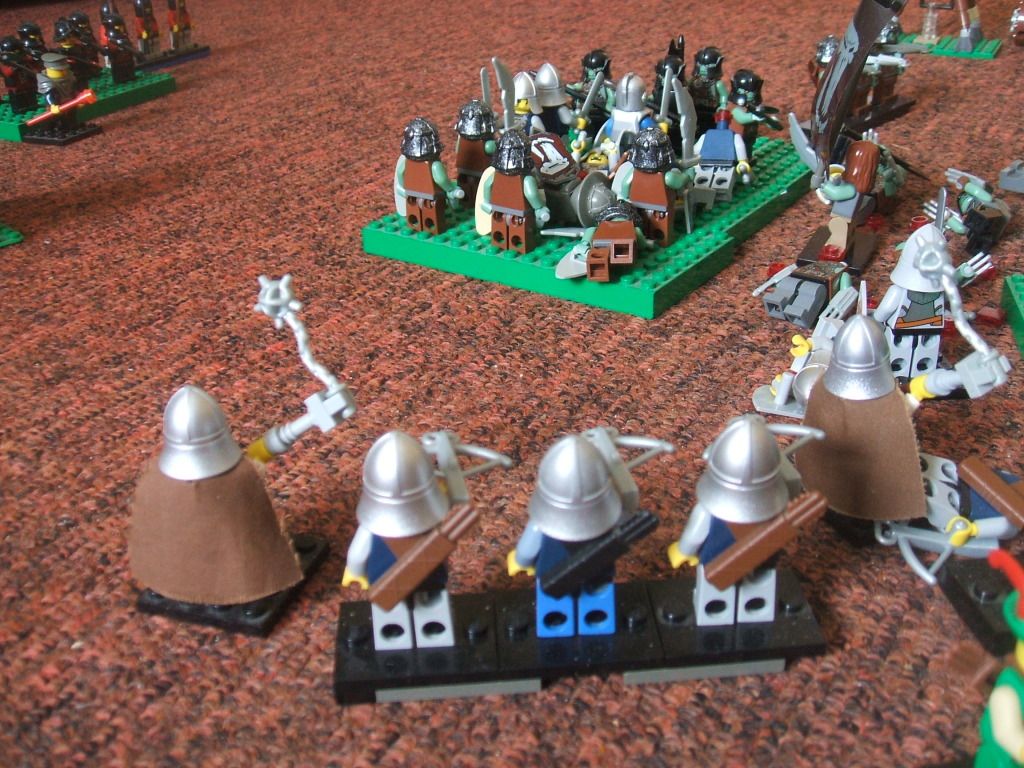 Crossbowmen snipe an orkboy down, while the battle cleric fails to bless the swordsmen squad. To add insult to injury, swordsmen fail to accomplish anything either.
Support units retreat after such shameful display, while JF moves in and fires.
Gurak: 'Oi!'
JF successfully disarms Gurak who drops the orky banner.
After that, he kills a crossbow ork.
Gurak's Horde
- Scratch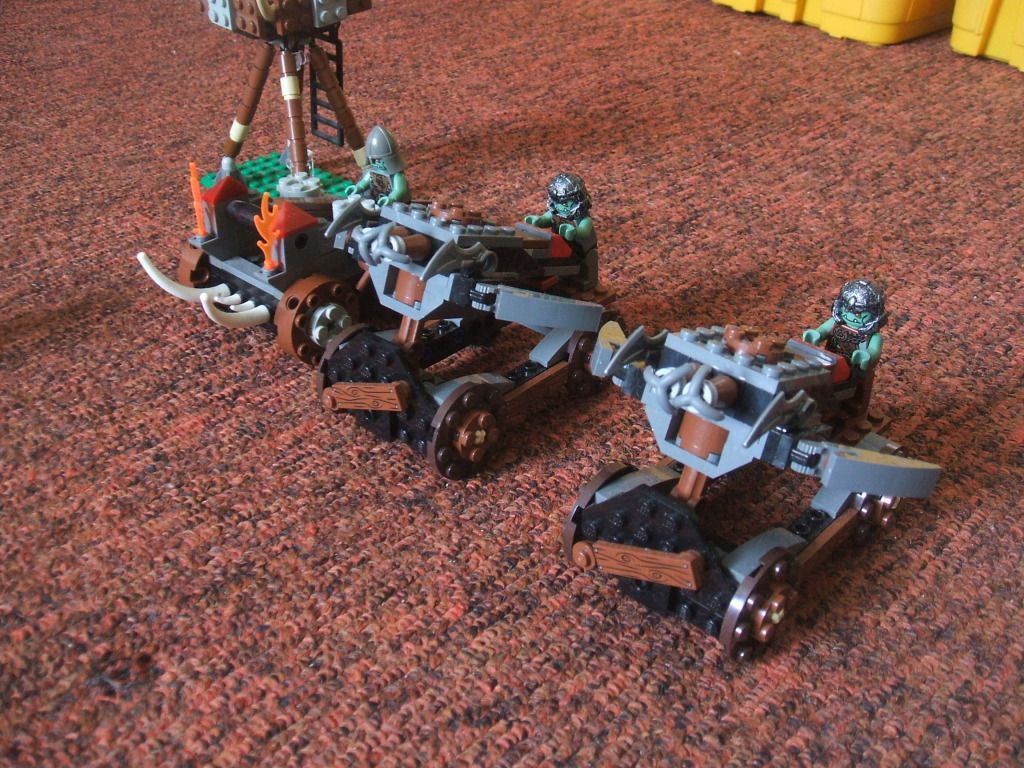 Warmachines advance, but they remain out of range.
Crossbow orks fire at the last crossbowman and battle cleric of lawmaster. They manage to kill the latter.
Orkboys attack and kill a swordsman.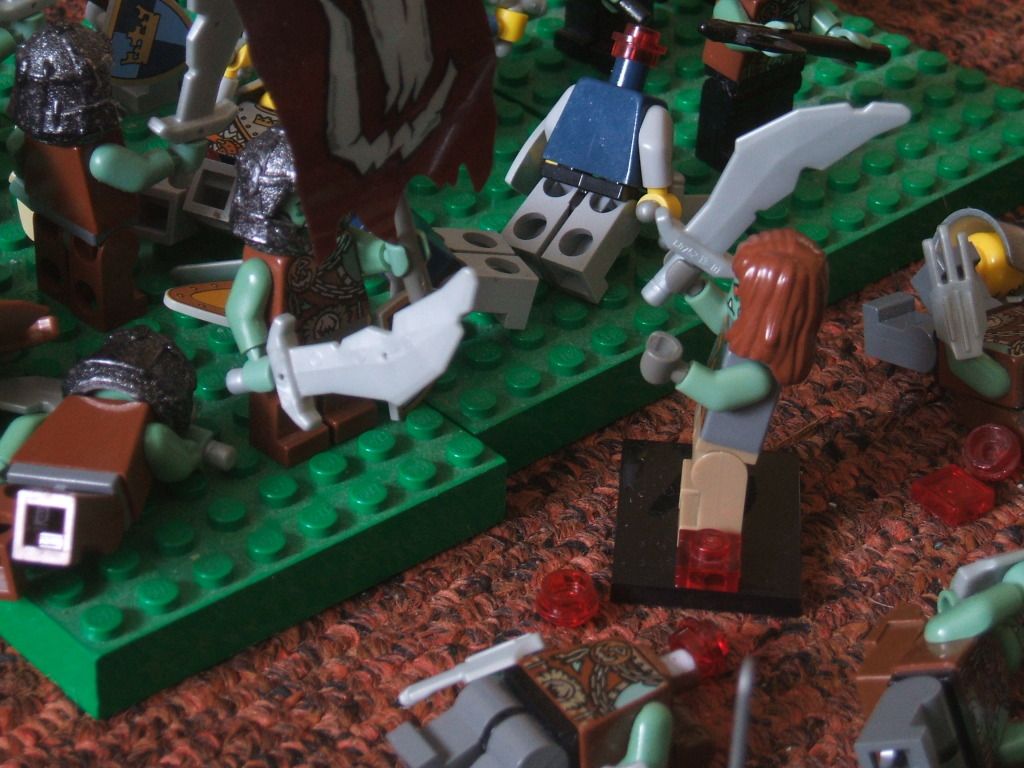 Gurak handles over the orky banner to an orkboy.
Gurak: 'Hold this and you shall be invincible!'
Orkboy: 'Aight, I'll keep a better grip on it than ye did boss!'
Yet another failed feat of inspiring.
The two ork units rake in two more kills and reduce swordsmen down to their officer.
Gurak: 'As for you, young whelp...'
Falx
- Zupponn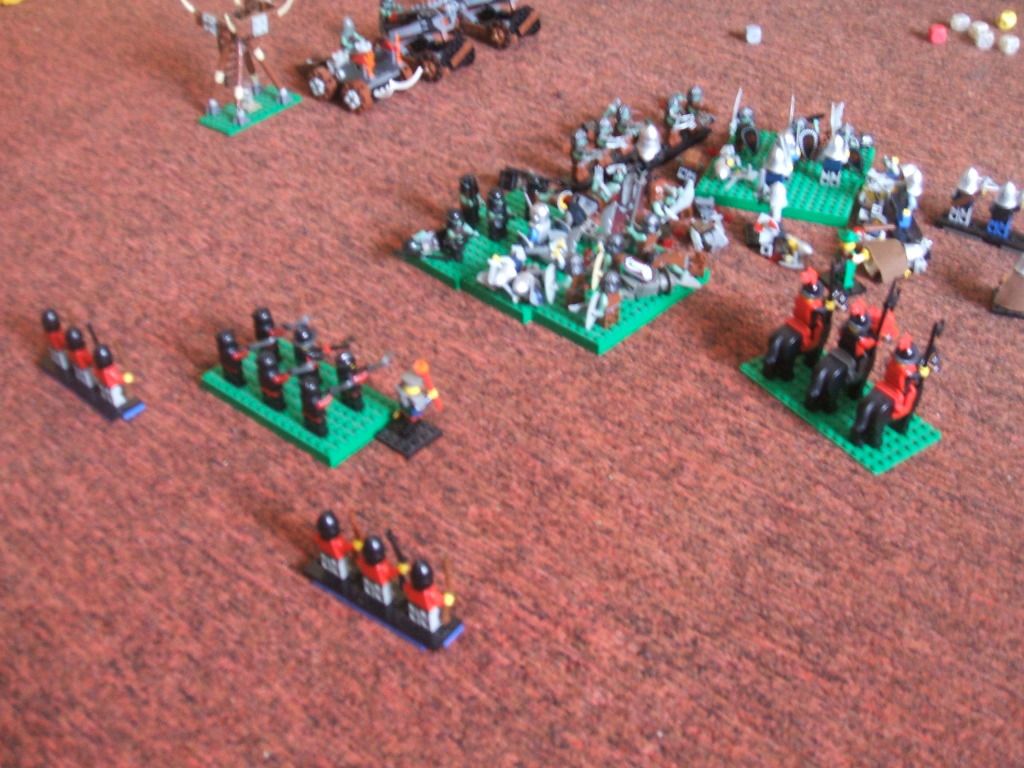 Falx advance with a bit of magical boost from Isabella.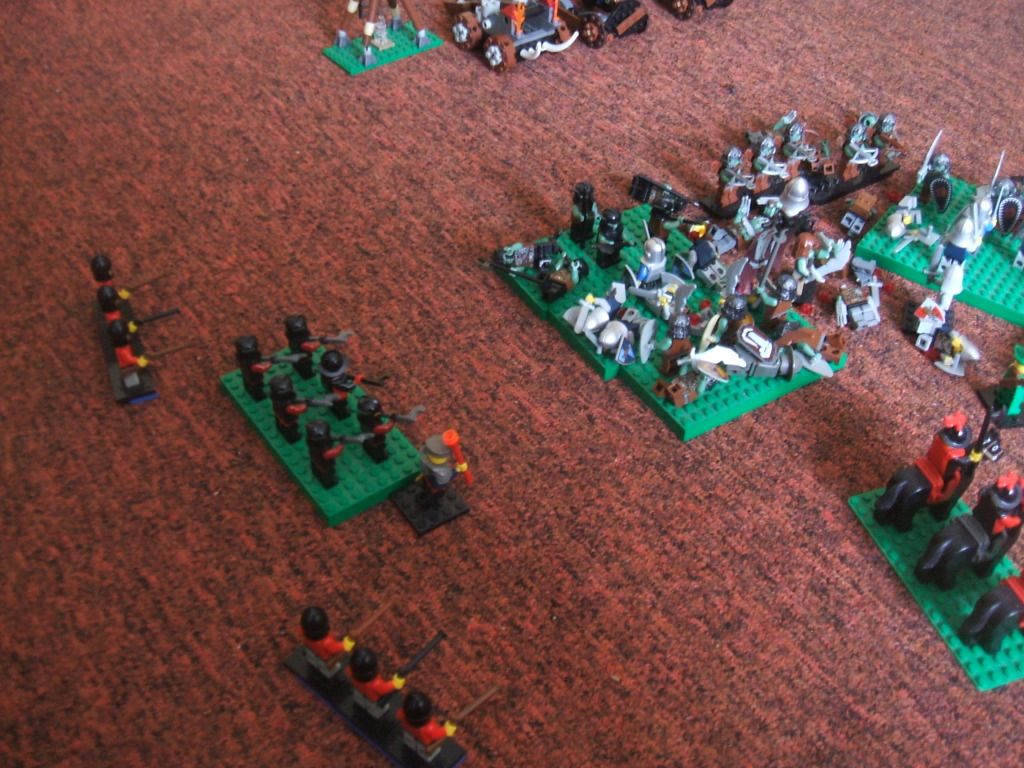 The thunderous roar of rifles notify the clashing armies of Imperial and Ork that a new foe had entered the fray. It also kills two orks.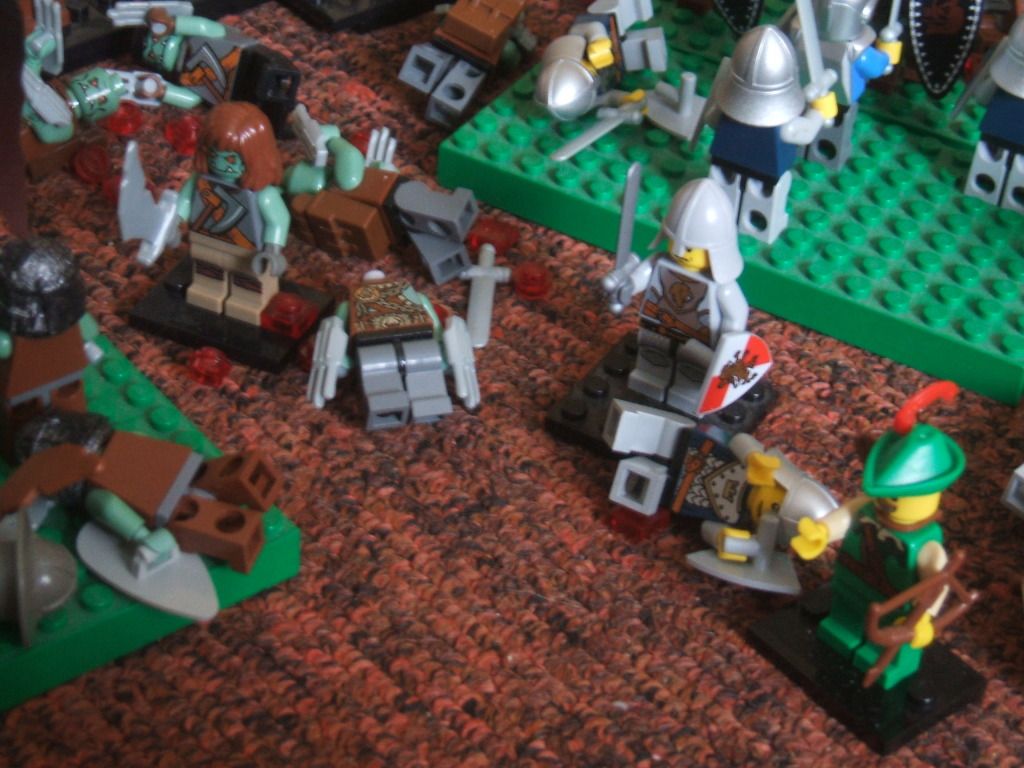 Heroes look puzzled as they gaze upon the black tide of the Falx.
Overwatch and kills: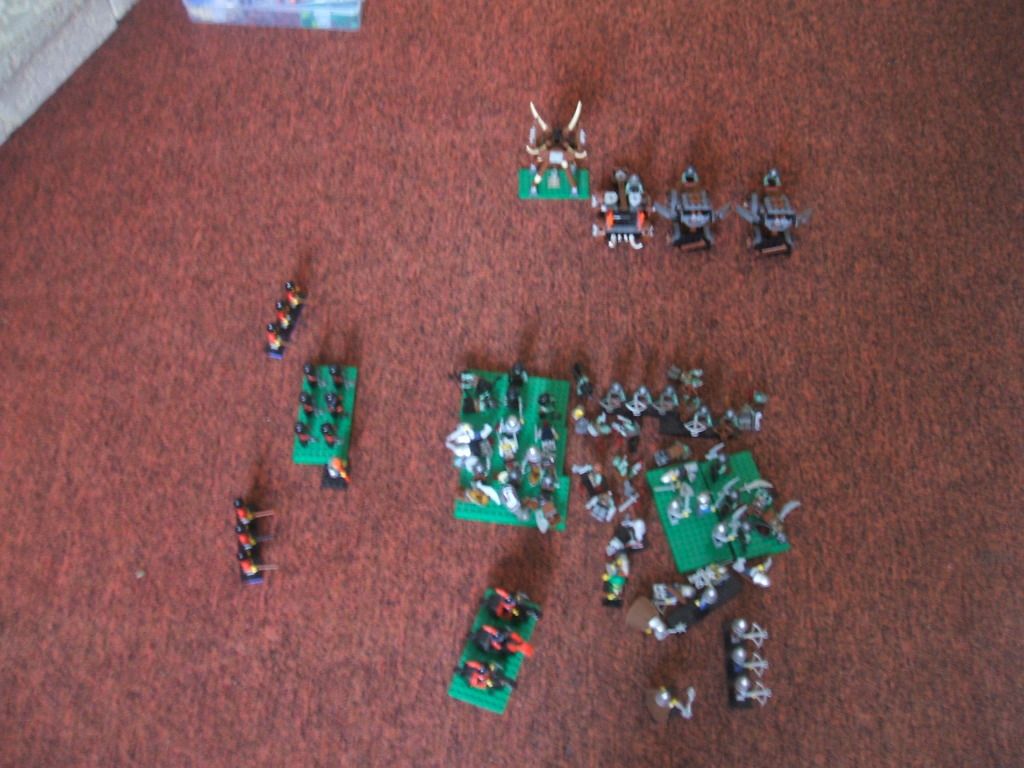 Bragallot - 8
Scratch - 11
lawmaster - 4
Zupponn - 2