Previous Thread
Next Thread
Lost?
Click here for the top thread!
Jean-Francois
- Bragallot
Battle Cleric casts Flash of Light! (hence poor focus)
While the marauder knights are unaffected, it scares the crap out of their steeds, who throw them off.
JF and the crossbowmen reduce Gurak's hp to 1.
They continue kiting the marauders and retreat.
The last office picks up another sword and takes out the black ork officer.
Prince Albrecht
- lawmaster
The crossbowman pointblank shoots down an ork.
Another one is killed by swordsmen.
Albrecht engages in combat with Gurak, but neither could harm the other.
Gurak's Horde
- Scratch
Albrecht: 'Fleeing, coward?'
Gurak: 'I have more worthy foes to fight agains!'
Gurak decaps the officer, what a way to go.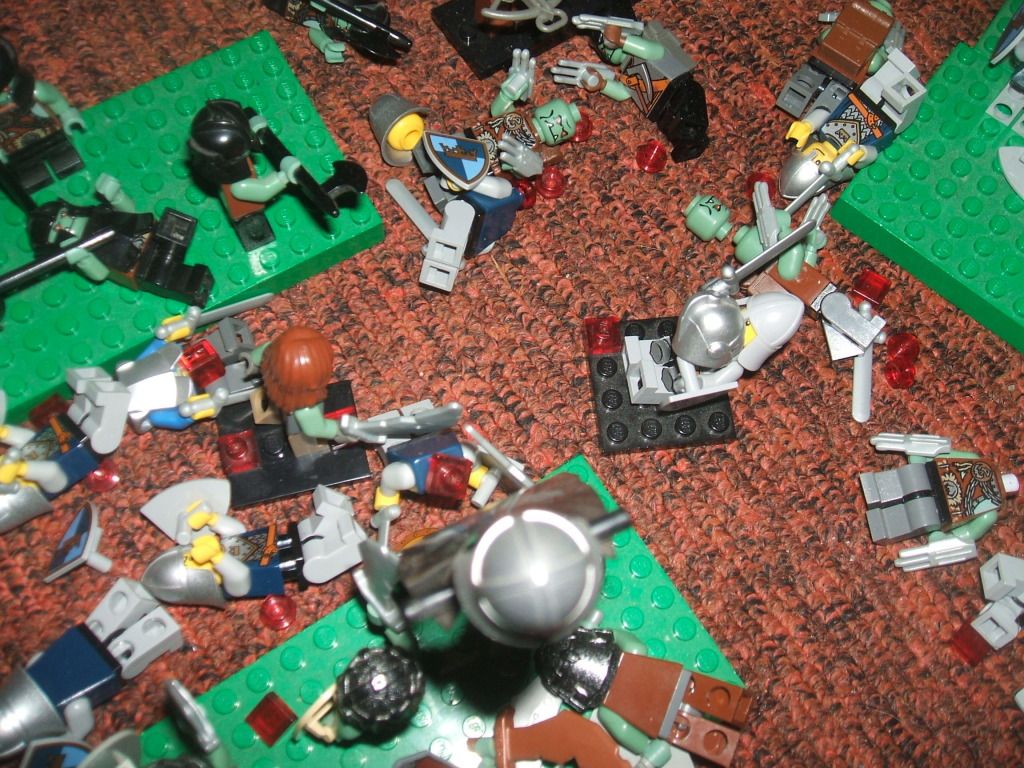 He uses the momentum and lobs the severed head at Albrecht. Funnily enough, damage is critical, dealing 1 hp damage to the prince and sending him to the ground.
Recovering from the initial daze, the young prince just realizes what happened, and is utterly mortified.
Gurak: 'You haven't seen true bloodshed yet, have you?'
Black orks charge the Falx troopers.
They manage to take out one, but both die to counters.
The assault is followed up by orkboys, however it is fruitless.
Warmachines move in, and destroy Albrecht's swordsmen. An orkboy dies as collateral damage.
Falx
- Zupponn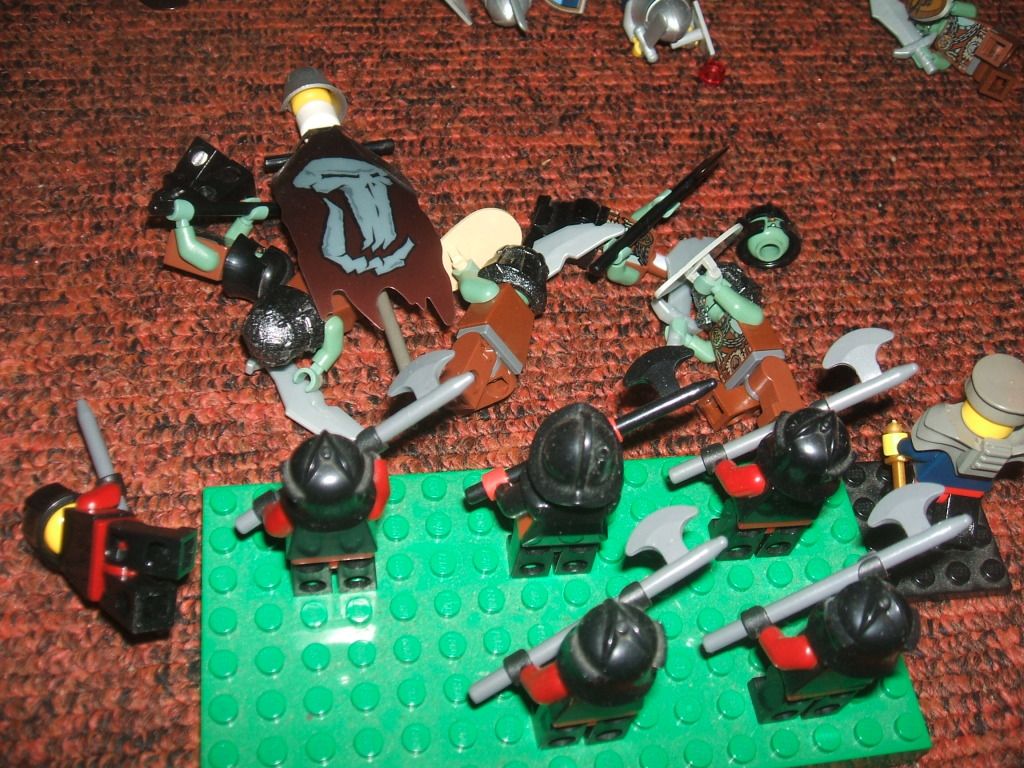 Troopers obliterate the orkboys.
Riflemen move in and destroy the catapult, much to the ork's dismay. The other squad is out of range.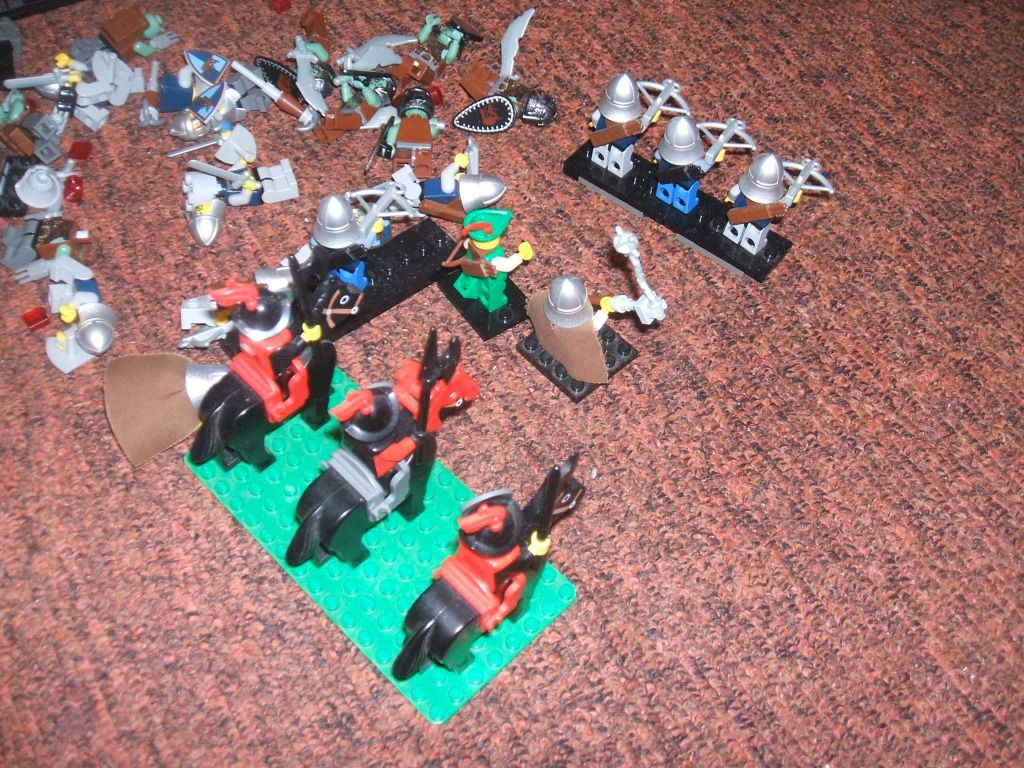 Marauders get back on their mounts and continue chasing.
Isabella casts a fireball at Gurak.
It hits and turns the ork warlord into a living pyre!
Albrecht gazes in horror as his hated enemy dies in an excruciatingly painful manner. Poor kid's gonna have a real bad PTSD.
The ork's charred husk falls to the ground, dead.
Isabella: 'Ahahaha! I thought the green ones were made of sterner stuff!'
Amidst the chaos, Apollyon emerges:
Apollyon: 'What is this madness? Who are those dark warriors? '
Jean-Francois: 'You are a sight for sore eyes, mon ami!'
Apollyon: 'You shouldn't have let this happen Jean. Nevertheless, the prince is in peril. All that matters is we get him away from this... slaughter.'
JF: 'Oui, our plan was bold, alas the situation got dire and out of hand.'

SECRET FACTION UNLOCKED
- Apollyon and 2 runeknights - Apollyon himself
NEW IMPERIAL OBJECTIVE: Get Prince Albrecht into safety.
Overwatch and kills:

Bragallot - 9
Scratch - 17
lawmaster - 6
Zupponn - 9