viewtopic.php?f=16&t=10656
Round 1
Maloch's Victims
- Cythe
The skeleton horde advances.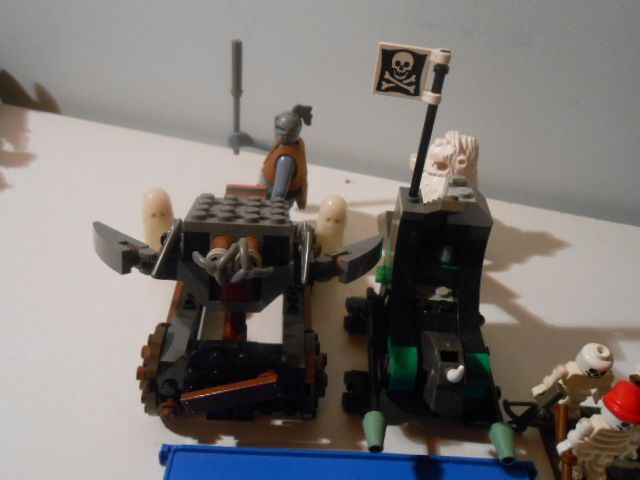 The artillery takes position behind the small lake, the creatures go around.
A terrible shot from the Nightmare plows through three woad elf warriors.
Woad Elves
- Scratch
The warriors, unfazed, split up.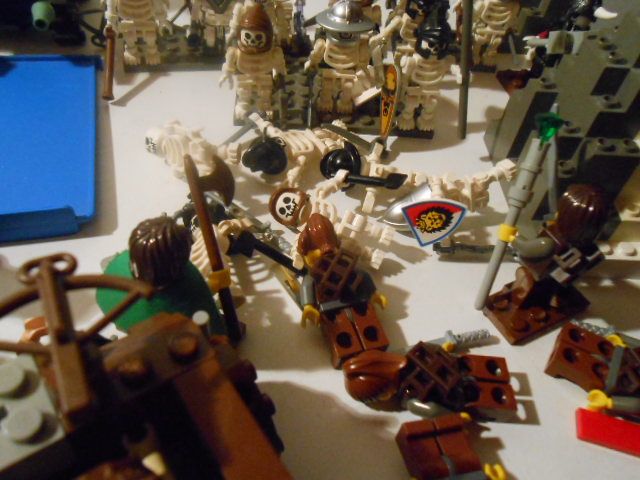 The elite warriors and first squad of skeletons wipe each other out in two rounds of combat, while both Landor and Nimra get hurt. I'm getting the feeling this fight might not last very long.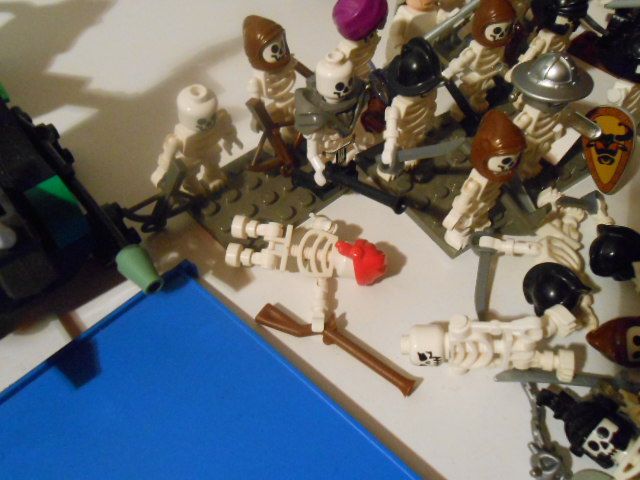 The elite archers stay out of range and pick off a ranged skeleton. The White Reaper tried to interfere, but only made things worse.
Suddenly Nimra concentrates on the rock structure, the edge of her staff glowing brightly...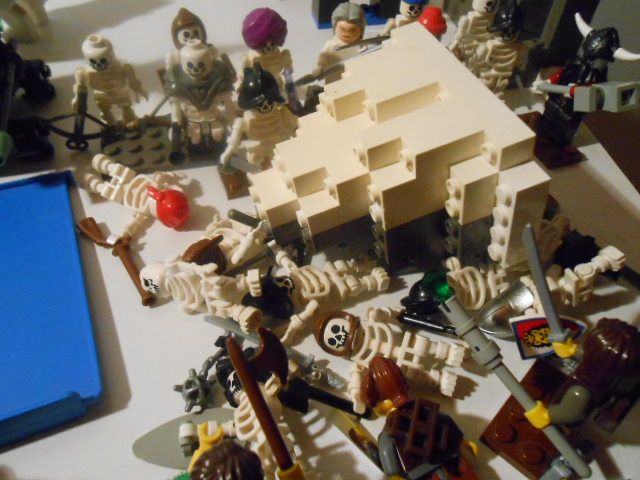 The rock is torn from the very ground and smashed into the skeletons, crushing five.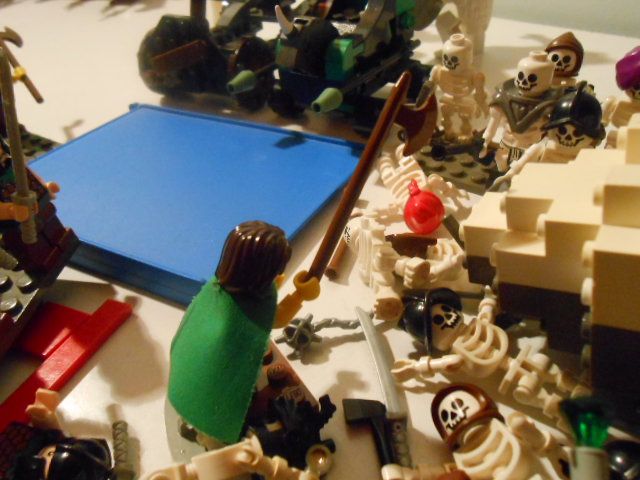 Landor, this isn't a very good time to be throwing away your weapon like that. Meanwhile the catapult tries to take out the nightmare and is fired at by the ranged skeletons, and both are equally ineffective.
Oh I get it... The White Reaper's scythe is destroyed.
"Come face me!" Landor calls. The White Reaper will feel less heroic (-1 to heroic feats) until he's punched Landor out.
Maloch's Elite
- darkpaladin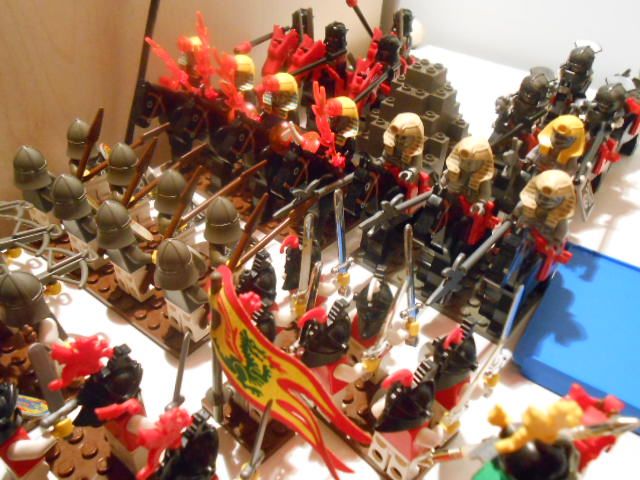 The cavalry launches a thunderous charge, though they're forced to shift formation a little as they're obstructed by the rock. They are met by a wall of spears and steel.
The spearman squad is knocked over and loses cohesion while one of them is killed, while three of the fire wraith's horses are killed and one is damaged.
The same thing happens on the other side. No deaths, but the swordsmen are knocked over and disrupted.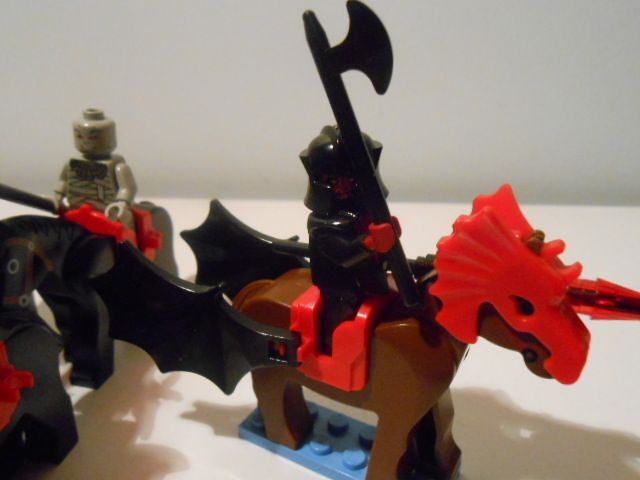 "You look green, whelp. Are you too green to come and face me?"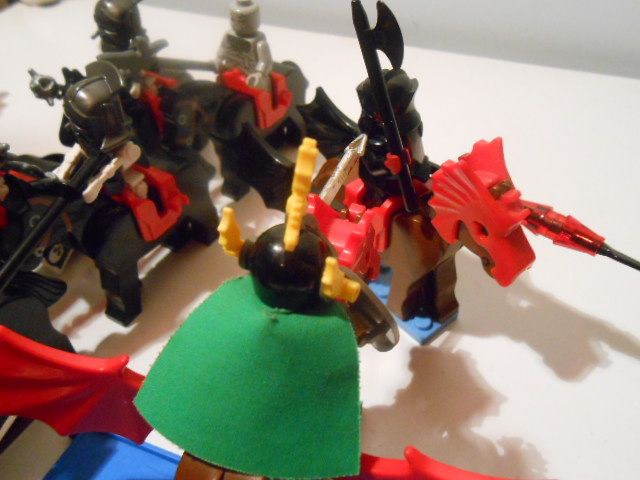 "Well, I did tell my men I'd rather face you myself..." Garth, enticed by the prospect of a duel, says, spurring his horse on to charge Maloch.
Maloch calls in a redshirt to catch much of the charge, and Garth and him are now in melee.
"And now, young knight... you will die."
WDK's - lawmaster
The spearmen get up, try to push on, but succeed only in losing another man.
The crossbowmen are about as effective as Stormtroopers.
Both squads of swordsmen attempt to go around.
"FORM A SHIELDWALL" Garth, seeing the trouble his spearmen are in, shouts.
Maybe they'll fight more effectively in this formation?
"The Dark Lord said you would come! This is where you journey ends...

boy

. Trapped and freezing at the roof of the world, with only death to sing the tale of your doom!"
"You use too many quotes" Sir Garth says as both heroes strike at each other, their blows glancing off each other's armour...
Dark Elves
- Pluto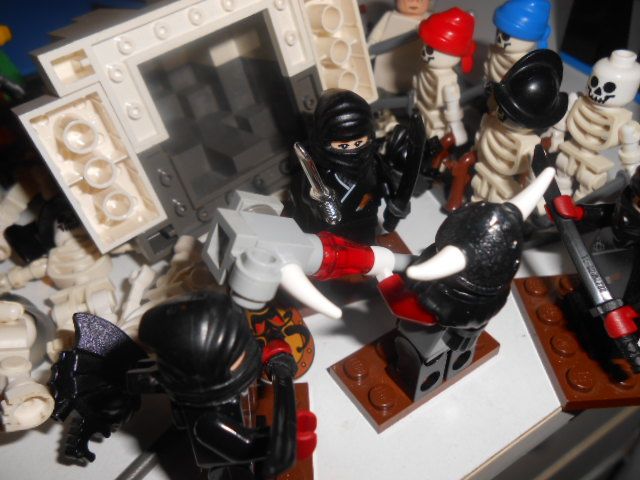 Nimoë and her dark elves move over to Baron Demorte.
"Sup"
Skaie
- Silverdream
Skaie attempts to cast a spell...
He knocks himself over.
Baron DeMorte
- Zupponn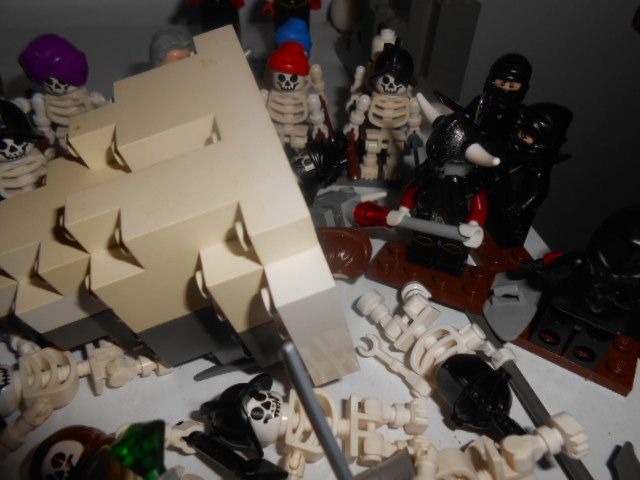 DeMorte is a big fan of golf, only, golfballs are a bit too small to his liking. Instead, he uses massive chunks of rock.
The feat succeeds, but the warriors are lucky enough to sidestep in time.
Overviews