New Technology, Armored Gunners
Due to recent research showing that the gunners of Jaguar armored cars are very easy to kill, reducing the murdering capacity of the armored car considerably, our insane tactics board decided to fix this problem by importing expensive Alltimate Hardsuits and using them as turrets, thus solving the mortality problem.
Wearing a prototype version of the Death Mask, and armed with a tri-barreled machine gun, they are constantly compensating and ready to take down a riot.
The Jaguar acts as a transport for the mech as well, giving a symbiotic relationship to them, one transports as the other protects.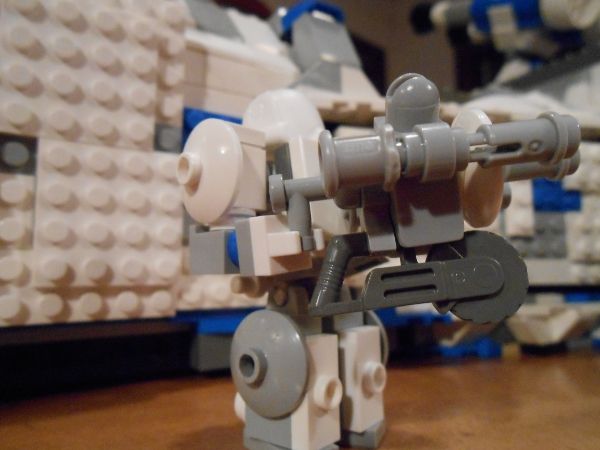 You may have wondered "Why is the saw on the top? It should be underbarrel" well, it switches, in turret mode, the saw is on the top to prevent paint scratching, while during non-mounted deployment, they can flip it around and saw any infantry that gets too close.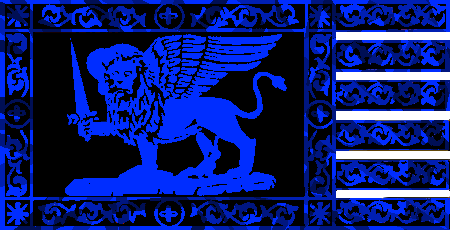 Just outside the Akkadian Sphere of influence, nestled in a boot shaped section of space lies an empire, built upon the remains of the old decrepit government. A conspiracy of elite toppled the government, and began a conquest on an epic scale. Eventually a new world order was constructed, led by the Doge William, who rules with an Iron Fist from the mega-structure known only as...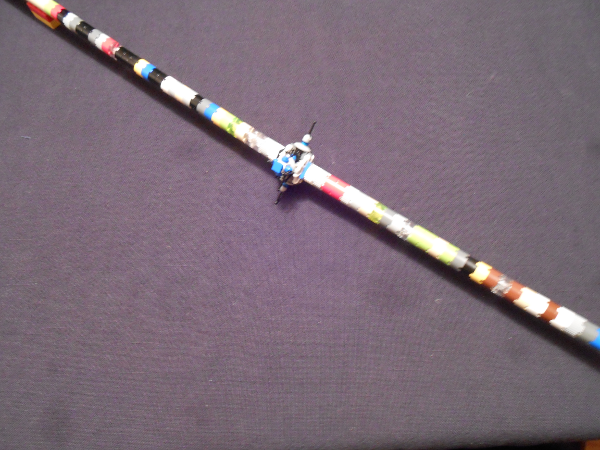 The Cathedral of Syndicate Ascension, a gigantic (microscale) space elevator connecting the two planets of Venice in synchronized orbit.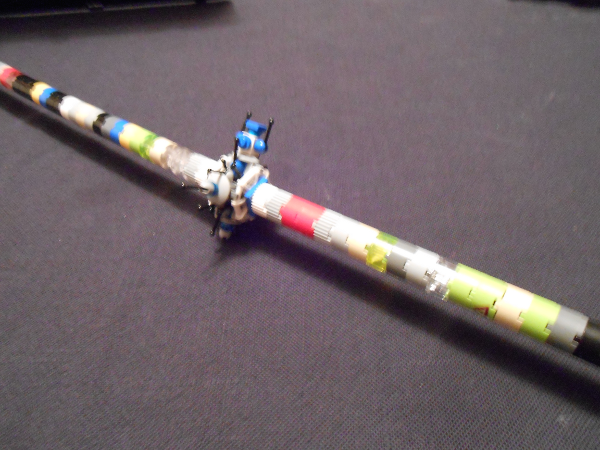 Built by the previous government at great cost, it serves as the capitol of the Police State, and is a major hub of commerce, with docking bays at every level.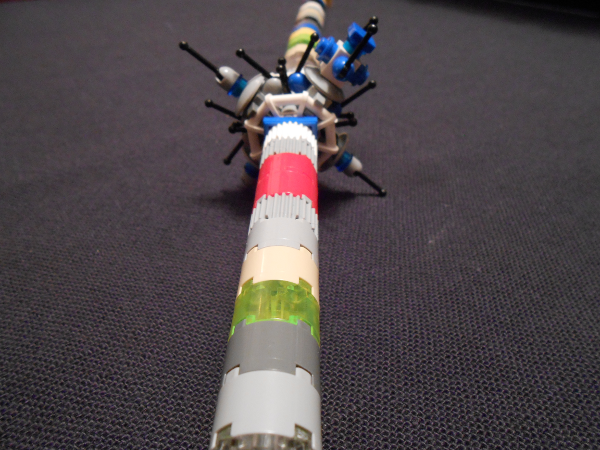 The Eye of the Storm, serving as both the palace and fortress of the Doge, it is layered with a absolutely ridiculous amount of anti-fighter defense, it has held in the face of sieges from both the Peach Pirate Armadas, and rebellions from within.
The Imperial Lords of Venice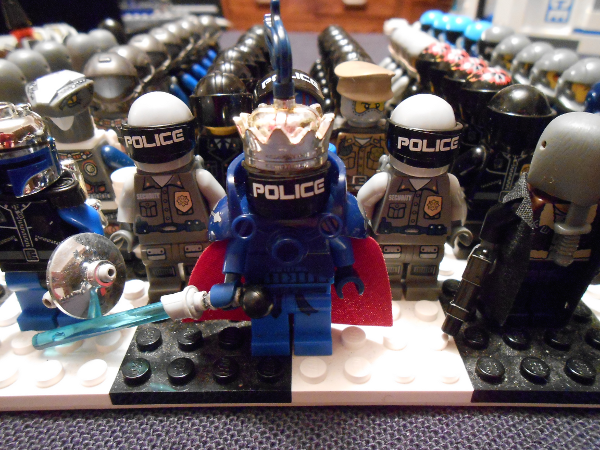 The Doge poses strikingly before his legions of public suppression.
The a full shot of the army.
All members of the Conspiracy that put the Doge in power have been given ministerial positions, Bellamy here is a cyborg genius who is the head of the Wisdom Cabal, a group of Scientific minds that is responsible for almost all technological innovations within the Empire.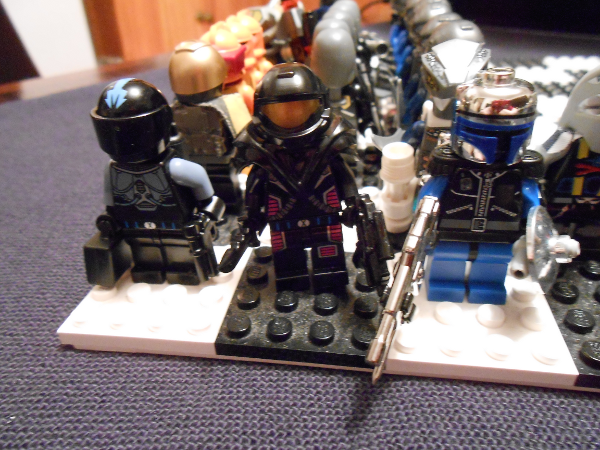 Next we have Luke Carver, leader of the Blackwatch Commandos. Along with our Lady of Justice, commander of the Aerospace Division.
The Doge poses with his Adviser on Galactik Relations, the venerable Prof. Sharkhead, although usually off on his "Expeditions" he can usually be counted upon to pass on the latest leaks of classified documents.
The Minister of Finance, Scratch, singlehandedly dug the country out of several union debacles and recessions through careful planning and "Negotiations", he is the CEO of Universal Exports Syndicate LLC.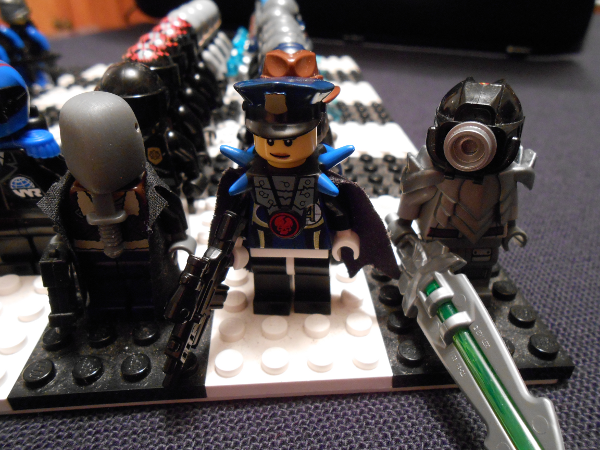 The Minister of Sekurity, Duchessa Verona is responsible for both planning and foiling assassination attempts on the Doge, she leads the Secret Police and both Intelligence and Counter-Intelligence services.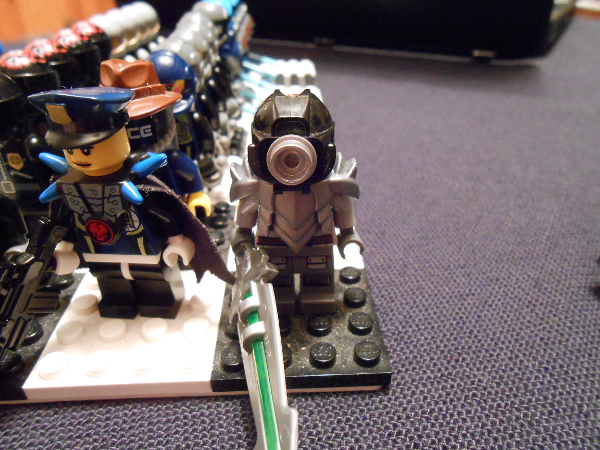 General Dogmatix is the Commander of the Armored Division and Propaganda minister.
The Glorious People's Army
The General Infantry, although still using Solid Slug based weapons, are skilled with anti-riot tactics and are equipped with silenced pistols for covert missions and ambushes.
These Anti-Riot troops are much more of a threat than pansy nightclub and shield weilding troops of other nations, this specialized team have Light Flamers with under-barrel axes to take out any burning protesters who are too close for comfort.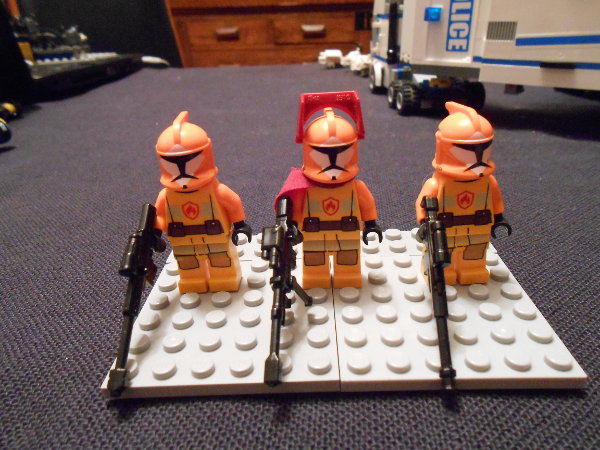 A staple of Venice's occasionally strange tactical choices, the Fire Team is specially camouflaged for their preferred Sniper holes. "Where would that be?" you ask, why atop a raging housefire of course! equipped with coolent suits and inferno grenades to "make some cover" they are nearly impossible to root out without heavy casualties.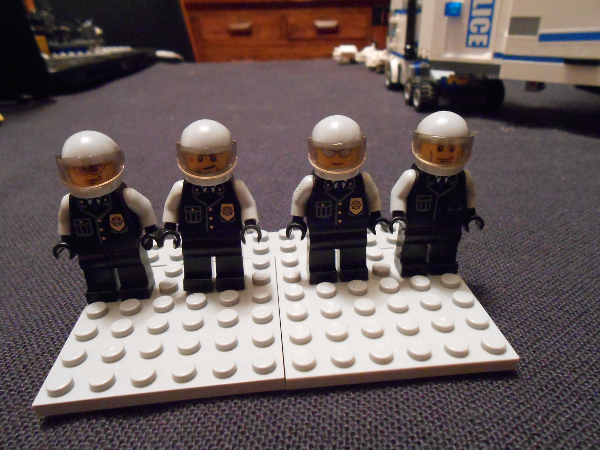 The regular pilots of the State.
The Flaming Skulls pilot division pilot most of the air and space craft for the Police State.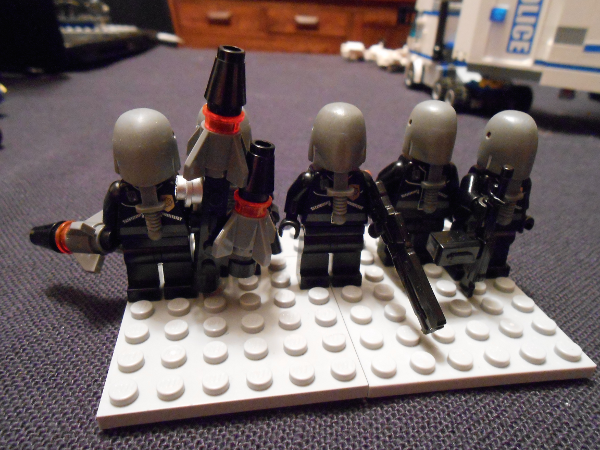 The Death Mask squads are used when a need arises that needs a wide variety of cool looking guns and some badasses to go with them.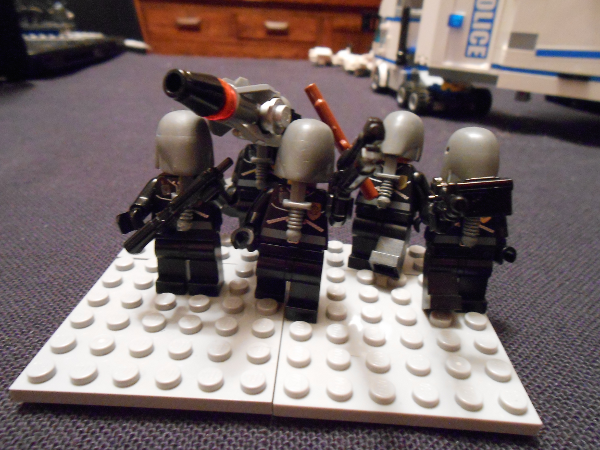 Wearing patented Death Mask, a combination Gas Mask and air supply system, they are both ready for anything, and posing as a team because shit just got real.
A Death Mask wearing Heavy is qualified to Spray Hot lead from the toxic mires of Ixian to the cold vacuum of space, but he normally is just a helicopter gunner.
Aerospace Marines
The Blackwatch Commandos have been used for boarding pirate space stations, hacking open fighter canopys so the pilots suffocate, and defending airlocks from the outside, armed with heavy pistols and katanas, they can disable a SHIP's smaller guns and take out it's piloting systems.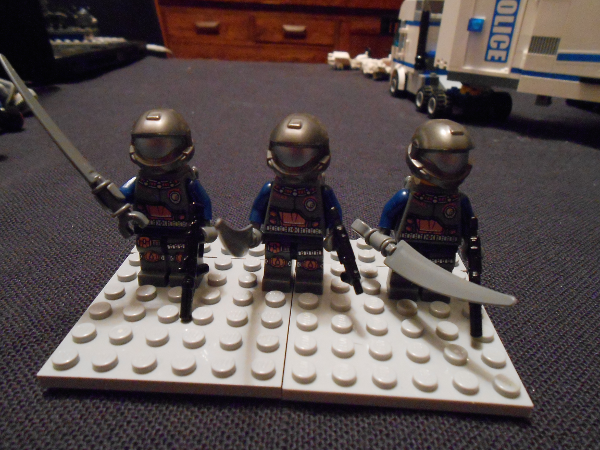 The Fly-Boys, known for their tactic of doing fly-by slashes while moving, they are mainly used to decapitate turret gunners.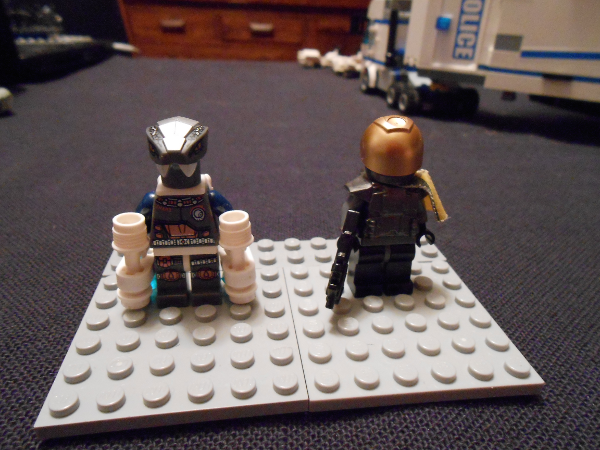 A couple units with experimental technology.
One has duel crystal SMGs while the other is equipped with a prototype Gethpack.
Luke Carver with his famous knife decided to pose again, because this is his division, after all.
The Repressors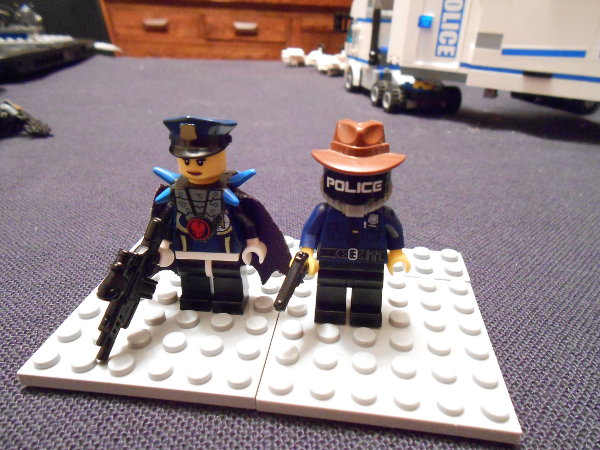 The Duchessa and the lead Space Detective.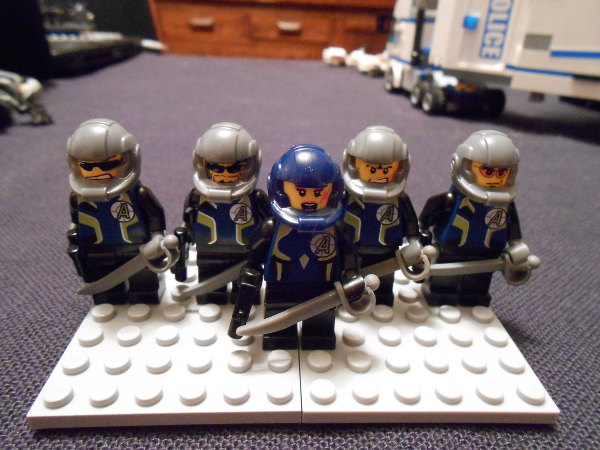 The Secret Police, not very good in an all out brawl, but very good for urban intimidation and brutalizing civilians.
The Heavy Suppression Squad is made for opening paths for VIPs or beating spokespeople by cutting them into bits.
Armored Division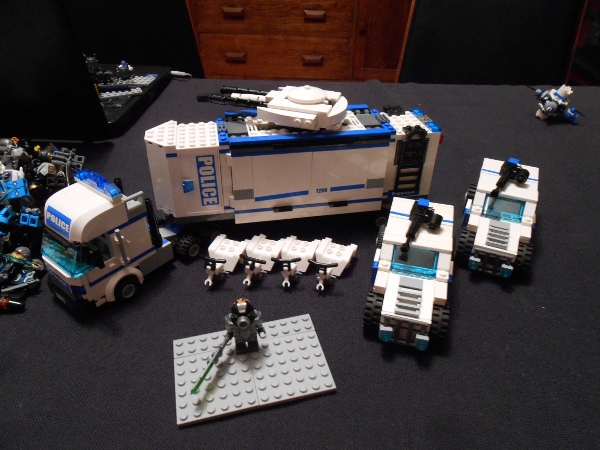 A showcase of all the vehicles under General Dogmatix.
The incredibly compact fast transport bike, the easiest thing you can do with a trike body.
Action shot, these are made to get important units to where they need to be, the passenger seat can also serve as a base for mobile artillery, but unencumbered, it can outpace almost every other ground vehicle.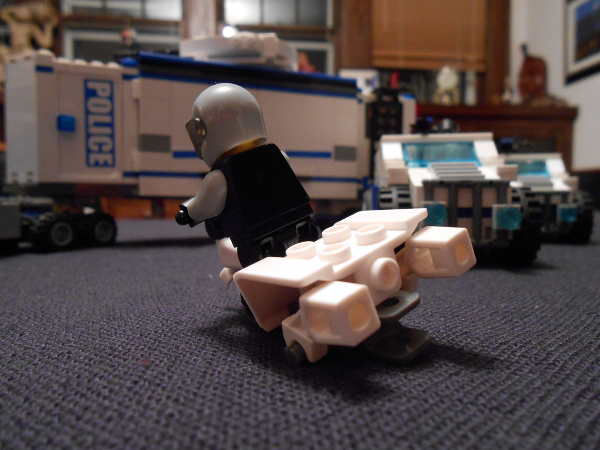 And one more action shot.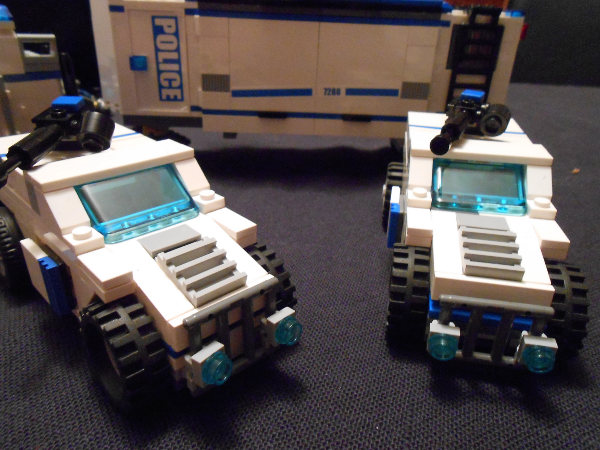 The pair of Jaguars currently in service, the turret design is still under investigation, although the machine gun it carries is finalized. Note that they both have double rocket tube doors. A third one is being renovated and should be operational shortly.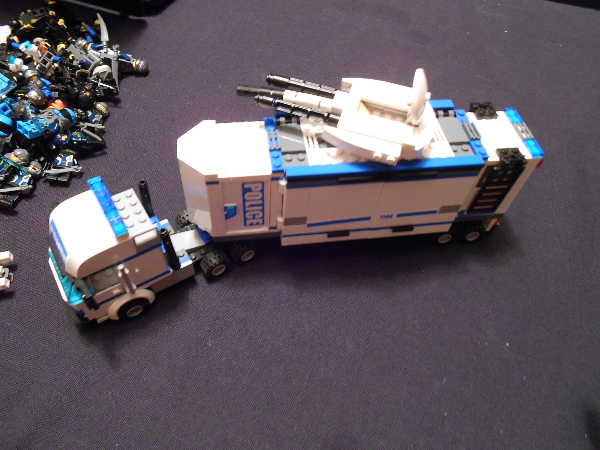 The Heavy Troop Transport is equipped with a heavy three barreled cannon, used mainly for blasting walls open to allow passage of the transport.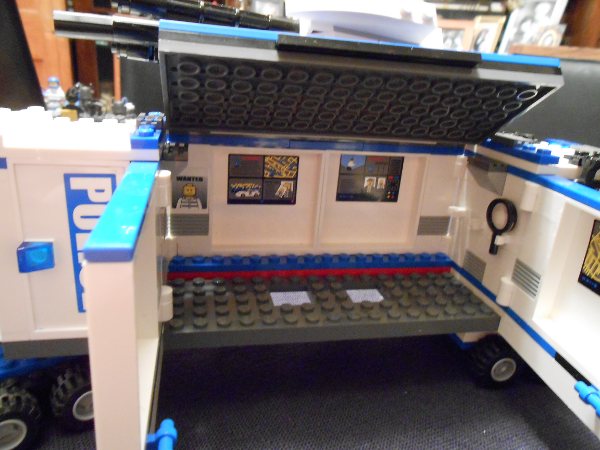 It can hold 10 infantry, although planned modifications hope to increase this to 15.
Imperial Aerospace Division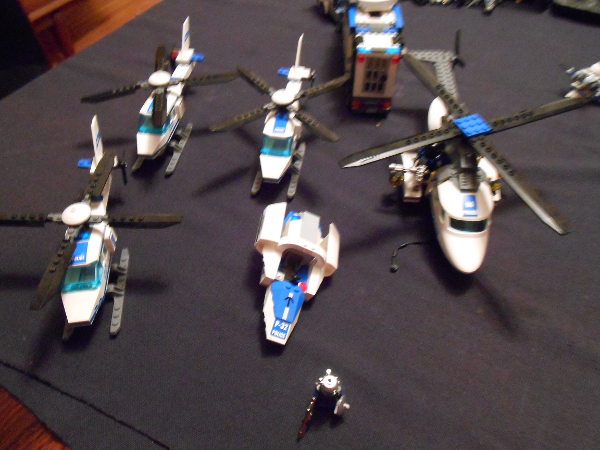 Commanded by Our Lady of Justice, the air and space division has a large squadron of helicopters modified to work in low atmosphere and low grav environments, as are normally present around the Cathedral of Syndicate Ascension.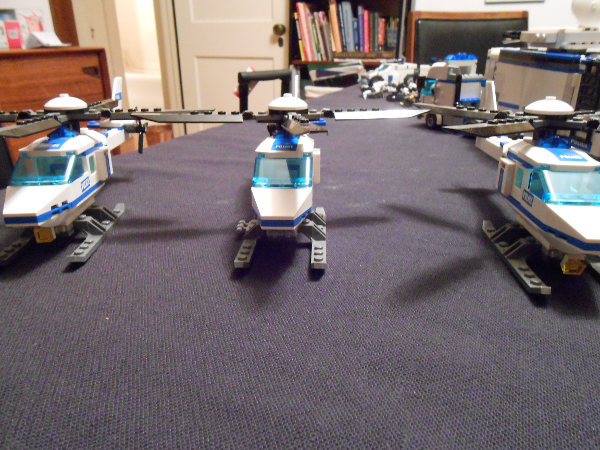 Three light scout helicopters, soon to be outfitted with machine guns a-la the Jaguar variant.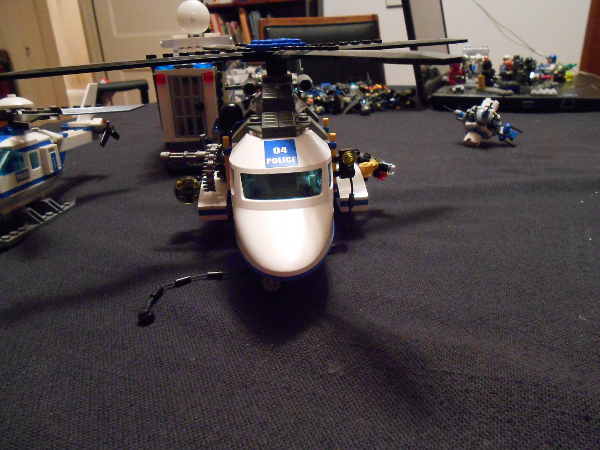 The heavy command copter is used as a transport vehicle for the Death Mask squads, or as a VIP transport.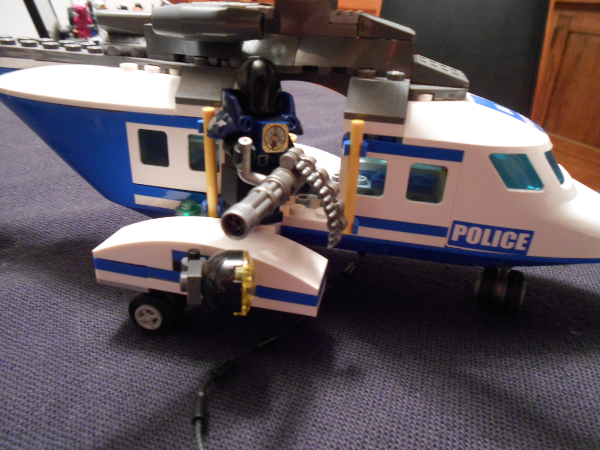 Told'ya he was the helicopter gunner.
The total amount of systems under the Police State's control approximately 200, with civil wars and wars of conquest being fought constantly on the frontier worlds, which complicates the measuring.
Dramatic Interlude: Business as Usual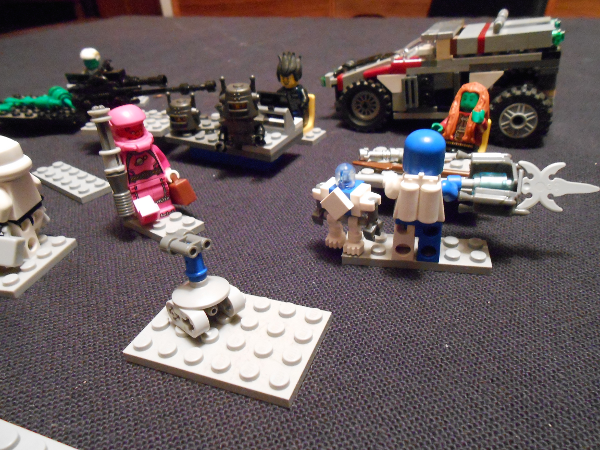 A black market, heart of the illegal cybernetics and technology markets, here vendors sell everything from souped up pistols to recreational friendship.
Oh! It seems like we have some distinguished gentlemen frequenting the area, a Czech representative with his bodyguard/baggage carrier, I wonder who they could be looking for?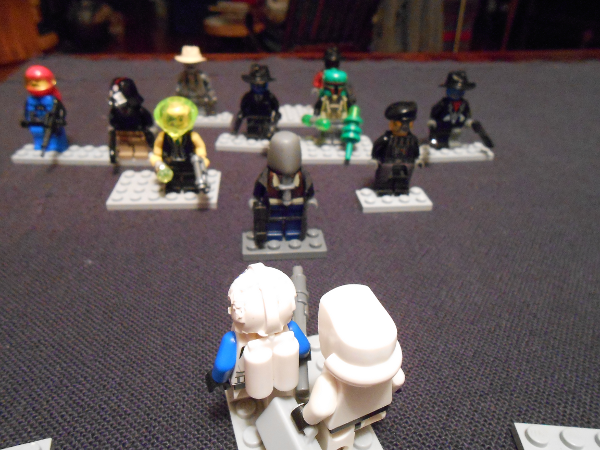 Of course it's the Space Mafia, we're an Italian faction.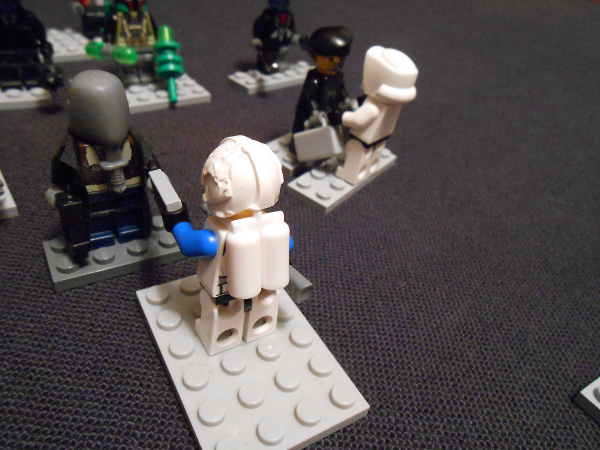 The suitcases full of currency is exchanged for data on technological secrets and innovations.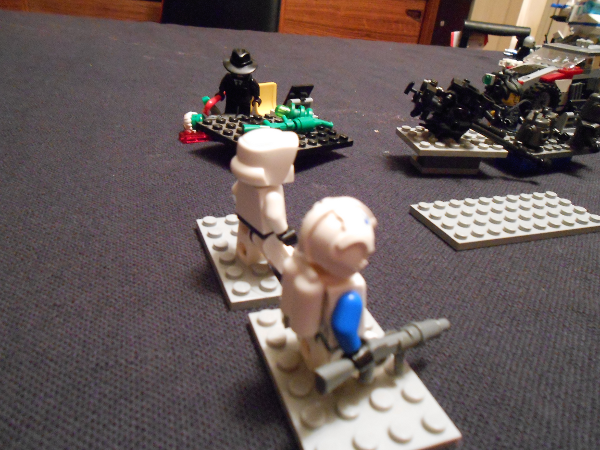 Another customer satisfied.
Now, did any of you really think I'd make my Sigfig a finance minister? He runs this operation, he's the Godfather, his heists and backroom dealings have paid for the wars of conquest and dug the Space Economy out of trouble.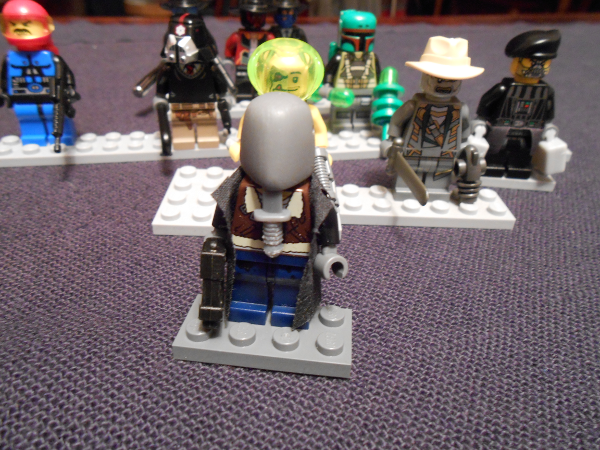 His outfit is surprisingly resilient, he can work in vacuum conditions in this.
His second in command Brutus, has a heavy pistol and a torture device.
A gang of Union Busters trained by breaking strikes, Ironically they all come from the Briksters union, and mainly bust hippies.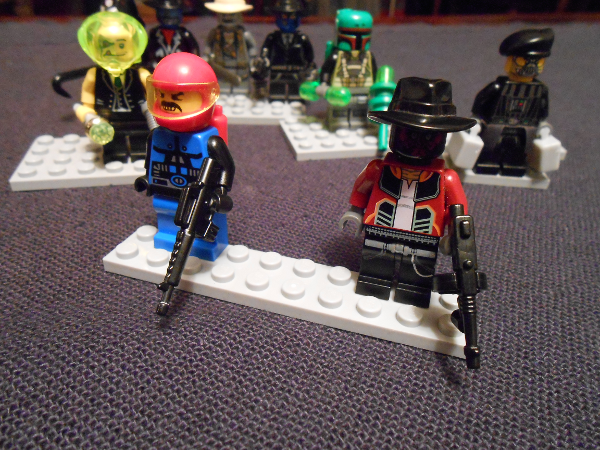 One troop with a long range rifle, and another with a Tommy gun.
The jetpack assault troop has a contraband plasma hand cannon, which combines the best qualities of both plasma cannons and grenade launchers, unfortunately, it depletes plasma cells regularly.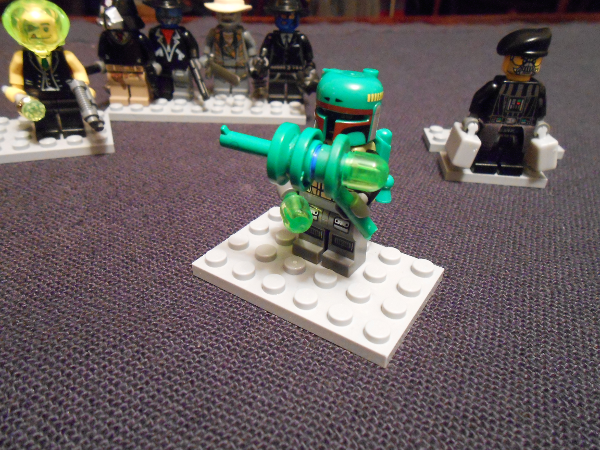 Another shot of the gun.
and finally, the RPG trooper, he's there to disable any mechanized units or perusing vehicles.
~Fin~