Vergilius Raskolnikov
- darkpaladin
The fabulous soldier grabs a missile from the armored car and runs into the station.
He jumps onto Stephen Weir and detonates his missile.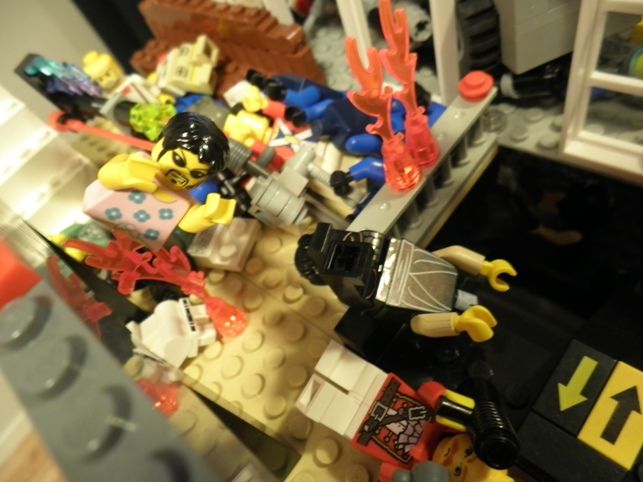 The fabolous dude blows up. Stephen is knocked aside but survives. Bummer.
The Britannian Empire
- Scratch
Weir takes the escalator down to the tube. He shoots at the Avokhan but misses.
The colonel faces the Fish Demon, employing the most deadly weapon in the Britannian arsenal...
...cuisine.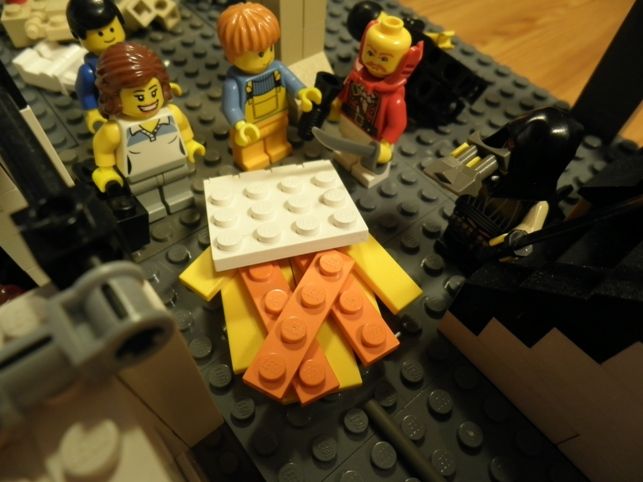 The demon is turned into a gigantic fish and chips.
Civilians
- Natalya
Andruid 18 rises from the rubble.
"Tch... now my hair is messed up."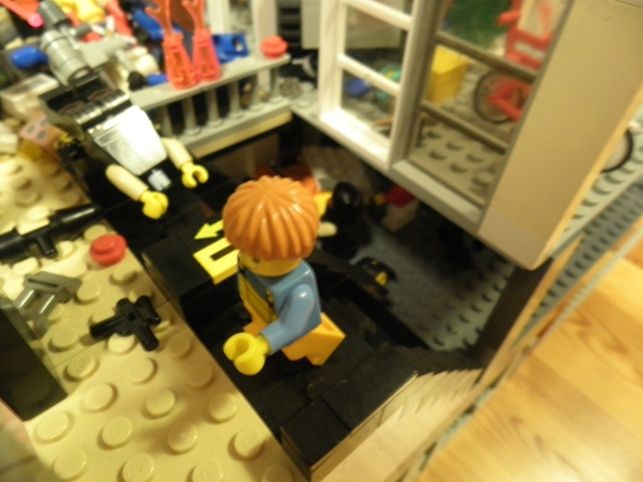 Ron hurries up from the tube for some reason.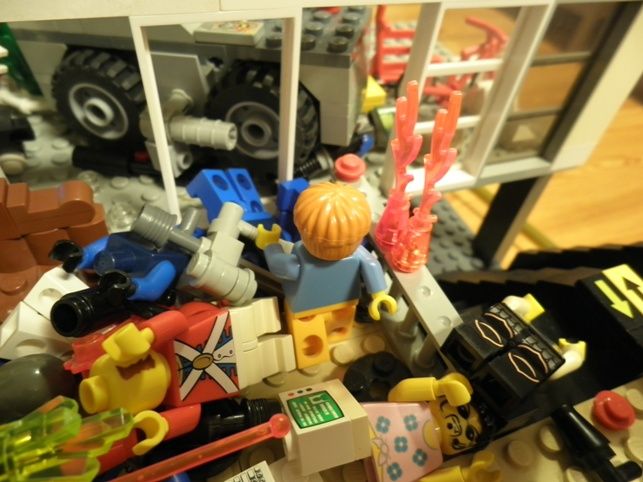 He heads for the street.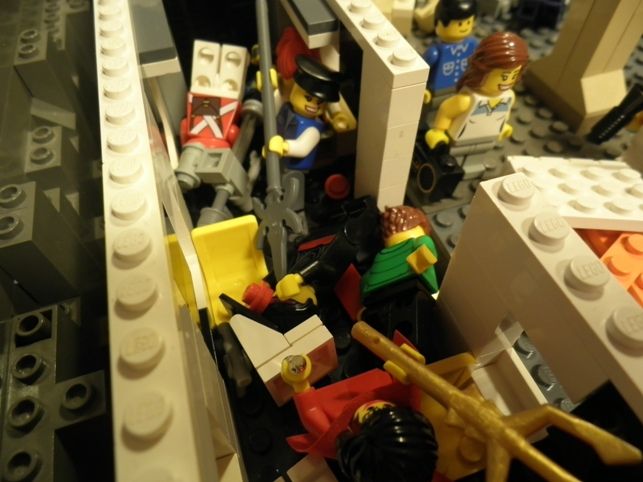 The train conductor kills a cultist with no ticket.
The rocket surgeon shoots at James Bonk, because... reasons.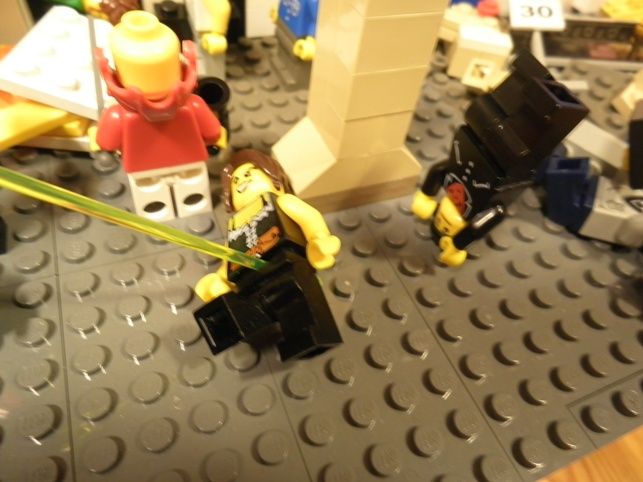 Bonk jumps out of the way. The Bonk girl dies however, to no one's surprise.
My Little Pwnie
- Silverdream
The two remaining Pwnies enter the station. The man they fabulized is dead, sadly. But don't worry, Princess Killestia uses her magic...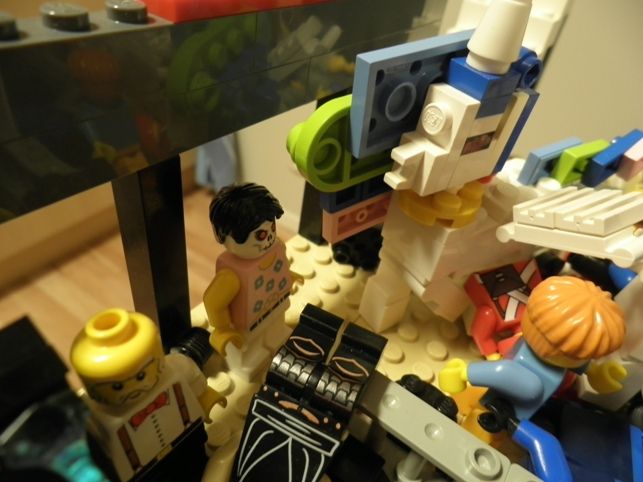 ...and he rises as an undead Brwnie!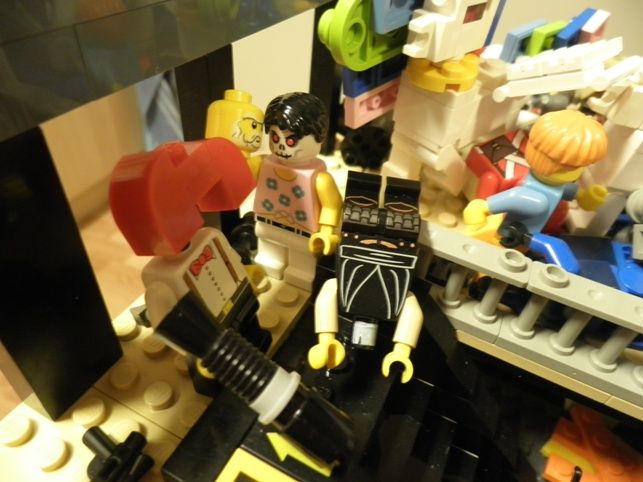 Filled with solar power, he tears off the Rocket Surgeon's head.
Cult of BrikThulhu
- lawmaster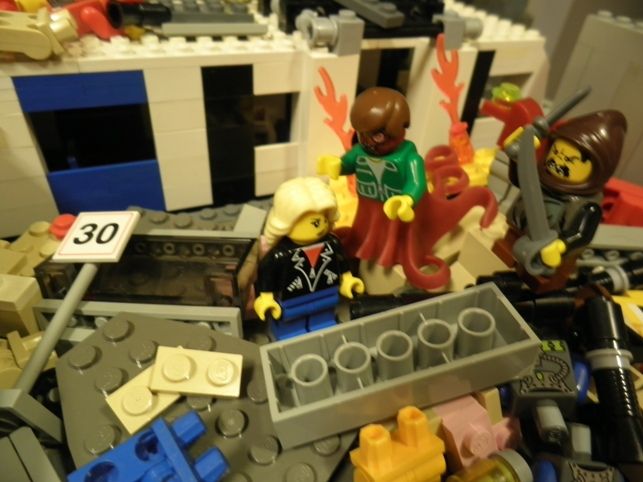 The demons and cultist charge Andruid 18. But what can they do against a robot that eats Super Sayins for breakfast?
Quite a lot, it seems, thanks to some lucky bonus dice.
Lavinia Davis leaps off the train...
...and reaches the last virgin.
"Great BrikThulhu! Take our sacrifice!"
A Lesser Abomination is summoned.
James Bonk
- mgb519 &
Avokhan Empire
- mercury19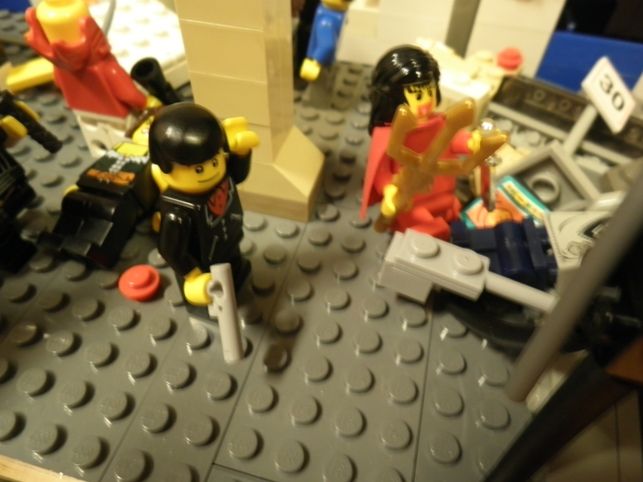 James Bonk gets up and dusts himself off.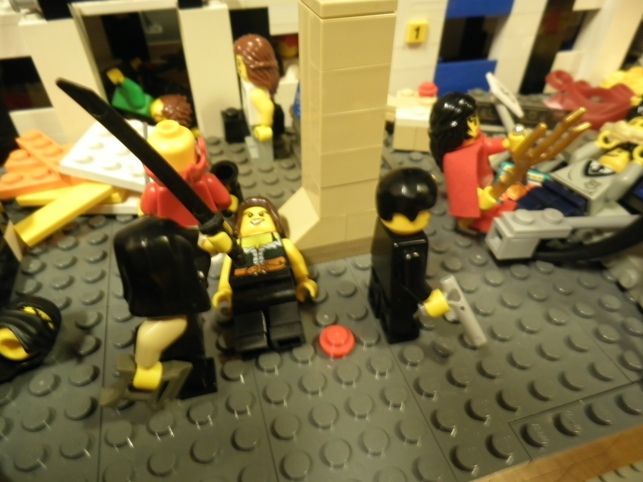 But the Avokhan is right behind him...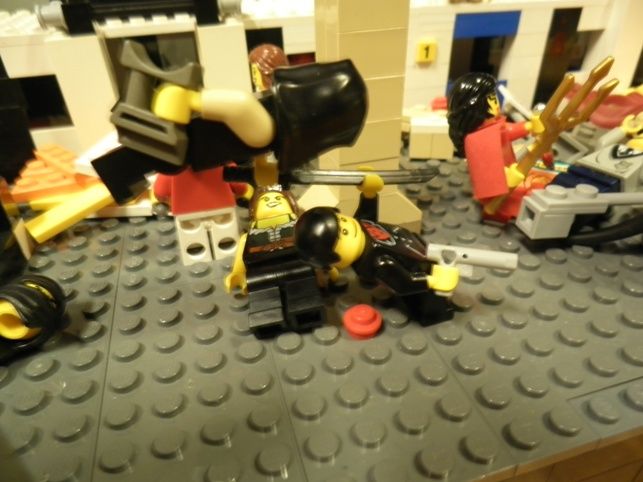 Of course, it is impossible to sneak up on Agent 0007.
A fistfight starts.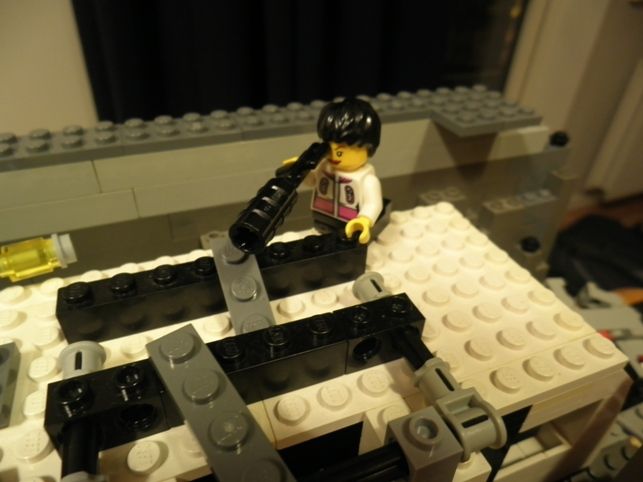 But overlooking the battle is Bonk's co-agent Moneypound, trying to snipe the Avokhan...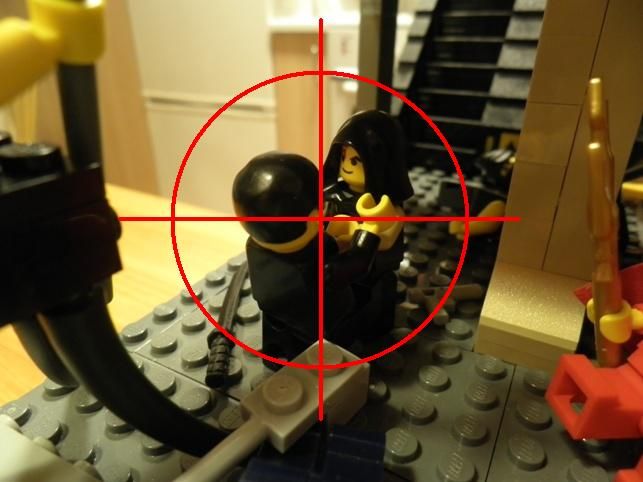 "I don't have a clean shot! I may hit Bonk!"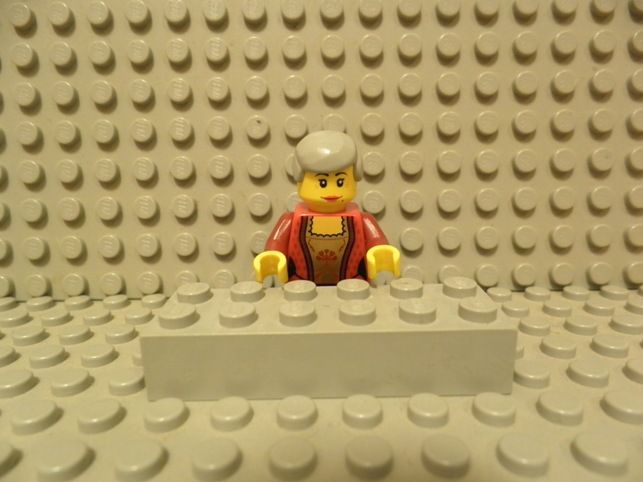 "Take the bloody shot!"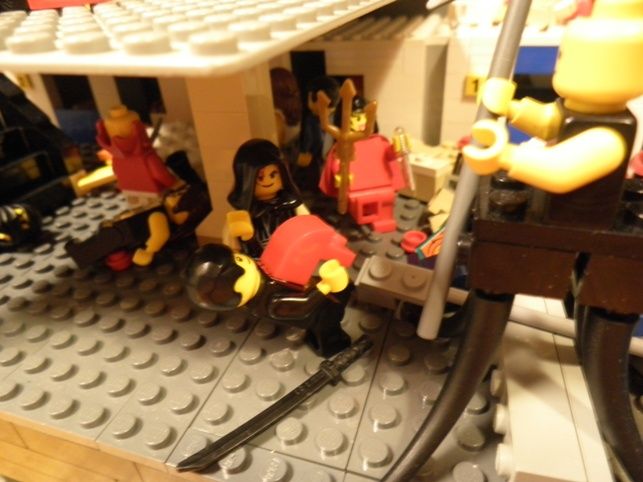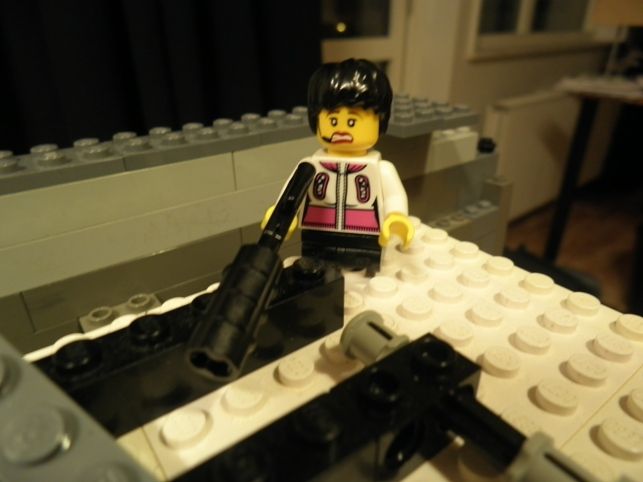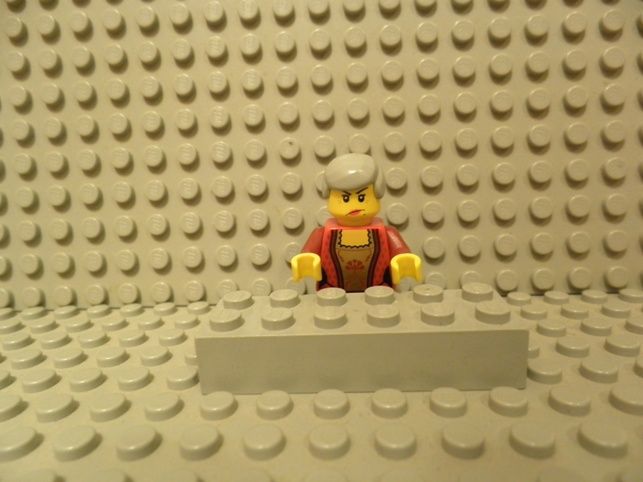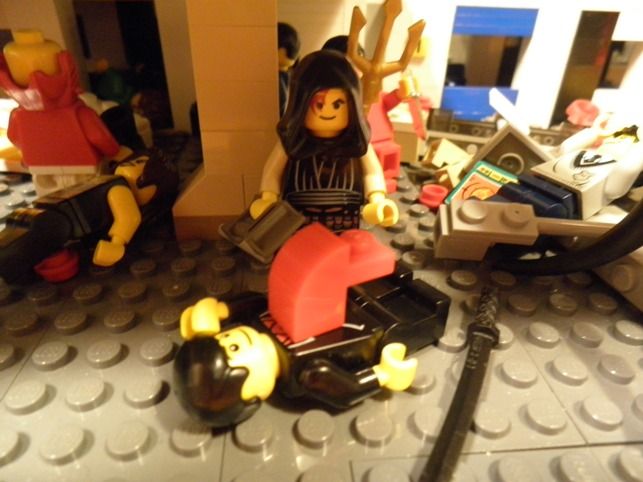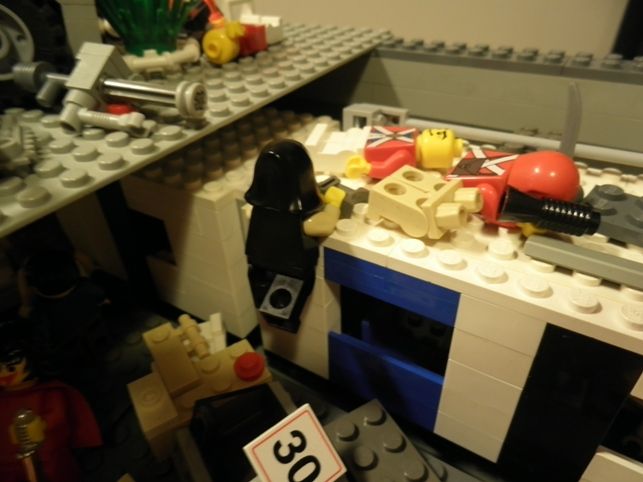 "Data secured, Command. Ready for extraction."
Faction stats
Britannian Empire - Scratch
Kills: 11
Units left: 1/9
My Little Pwnie - Silverdream
Kills: 13
Units left: 3/6+1
Cult of BrikThulhu - lawmaster
Kills: 6
Units left: 5/5+4
Vergilius Raskolnikov - darkpaladin
ELIMINATED
Kills: 4
Units left: 0/13
Civilians - Natalya
Kills: 7
Units left: 5/15
Avokhan Empire - mercury19
EXTRACTED
Kills: 0
Units left: 1/3+1
James Bonk - mgb519
ELIMINATED
Kills: 1
Units left: 0/1
Overviews