I don't believe I've posted pictures of him since he got updated. I removed the large rotating circles he had for arms and came up with this:
Much better for posing, and you don't even need to use a paper trick.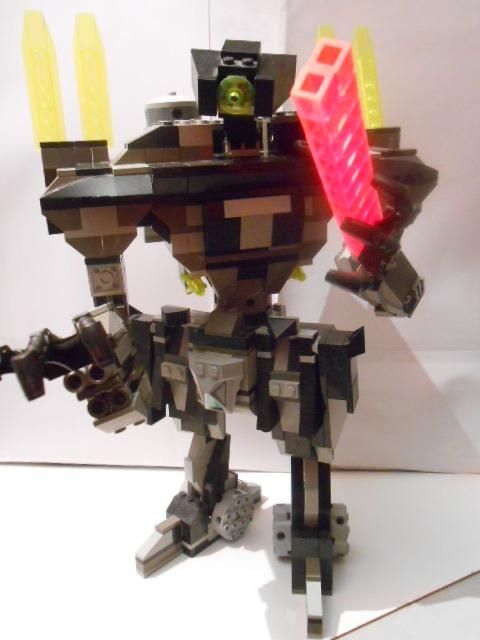 Next I'm probably going to give him some bigger rockets. Can't be too un-careful.