Central kingdom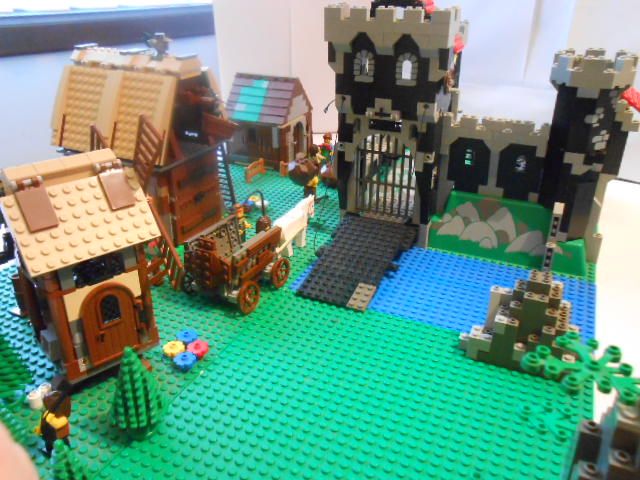 All's well in Merryvile. Most people are either gone on crusade, enlisted in the urban guard or already dead, but some peasants are still working. Who else is going to support the war effort?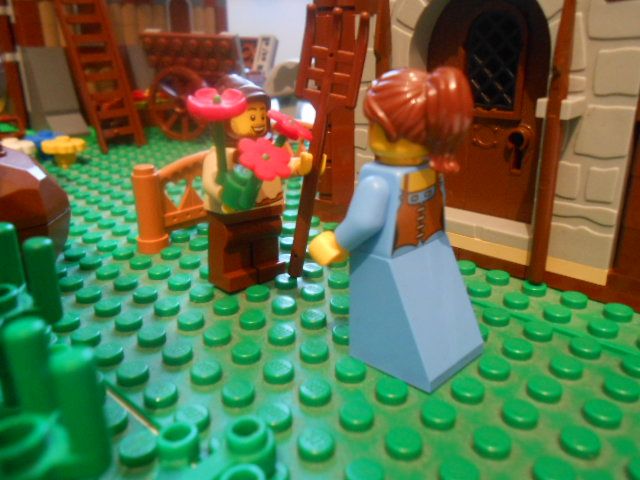 Hey! Get back to work!
Haircules, the manliest and strongest man in the Kingdom, is in town today.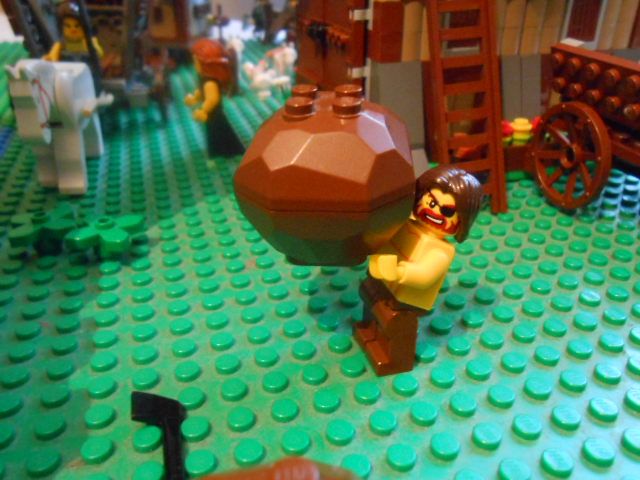 So far, his attempts to impress the ladies haven't been very successful, but Haircules does not despair, knowing an opportunity will present itself sooner or later.
, something is bound to happen.
Hey, who are these poor sports? Whoever they are, they don't look like they have good intentions.
The village drunk greets the raiders and offers them to sit down with a drink, the stableboy seems more aware of what's about to happen.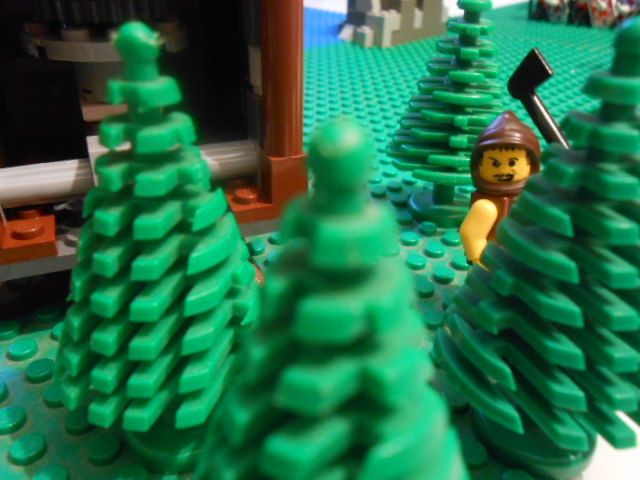 Farmer's wife: "So, what shall we do about this sticky situation?"
Cart driver: "Fight. Confuse the hell out of everybody."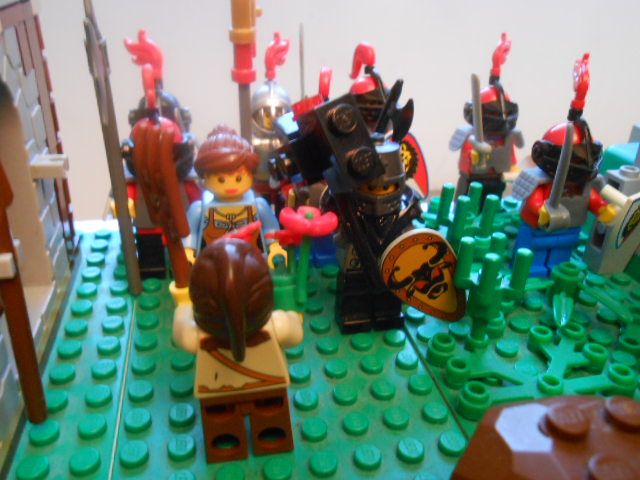 Luckily for the villagers, the Knights of the Realm, Stubhammer the Banhawk and Lord Godfrey have arrived. To join the Crimson Crusade, they first have to stop the remaining raiders, because the Queen doesn't want to leave her realm undefended and call down the people's wrath on the Crusade.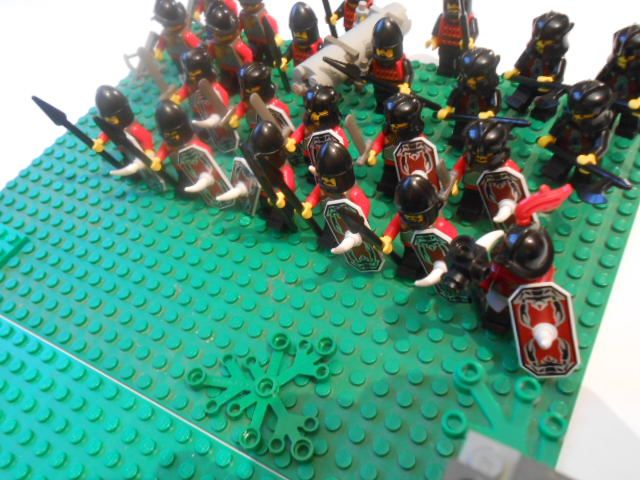 A sizeable Falx raiding force, led by General Croses, is still marauding around, and just about to reach the village.
When these raiders see the Draklon raiders, their blood begins to boil.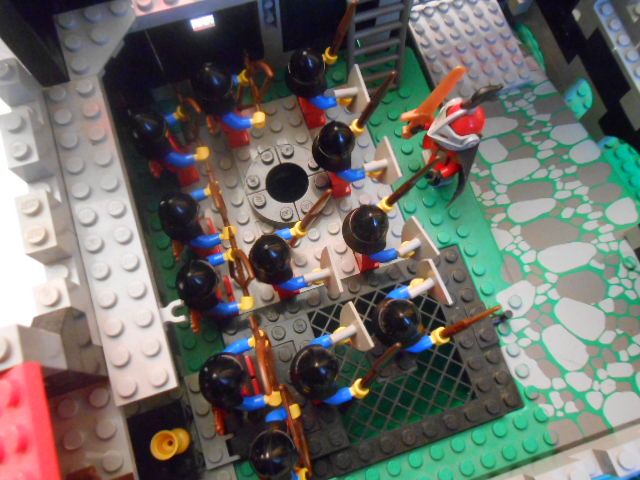 Sir James finds his garrison considerably thinned, but nevertheless prepares to defend his keep.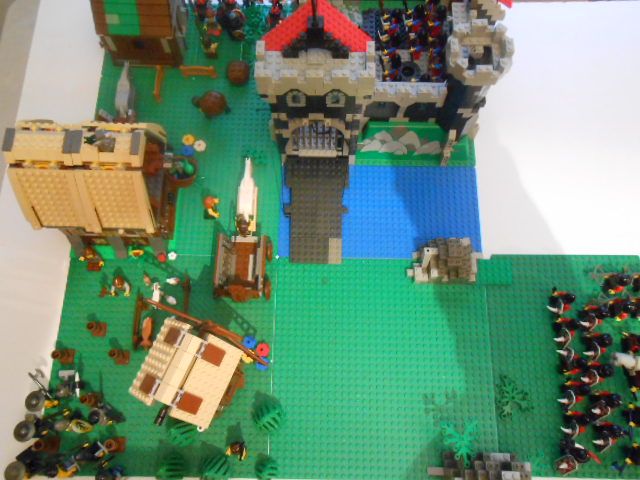 Factions:
Civilians
Objective: survive, defend the buildings and livestock
Scribonerius
Falx
Objective: burn the keep, raze all the buildings, kill all the inhabitants, animals, and the Draklon raiders, too. While you're at it, loot anything that's salvageable.
Apollyon
Draklon Raiders
Objective: kill all the civilians and burn the houses. Kill the Falx.
darkpaladin
Crimson Crusaders
(played by various players, you know who you are) Save the civilians (5 xp), drive off the Draklon and Falx raiders. You get +1 xp for every villager that survives.
Black Knights
Defend the keep, defeat the Falx. (played by me)
1 Secret faction
Zahru II
I'll post all stats here, except unique units, those you'll receive in PM's:
viewtopic.php?f=17&t=10691