Mummies- Darkpaladin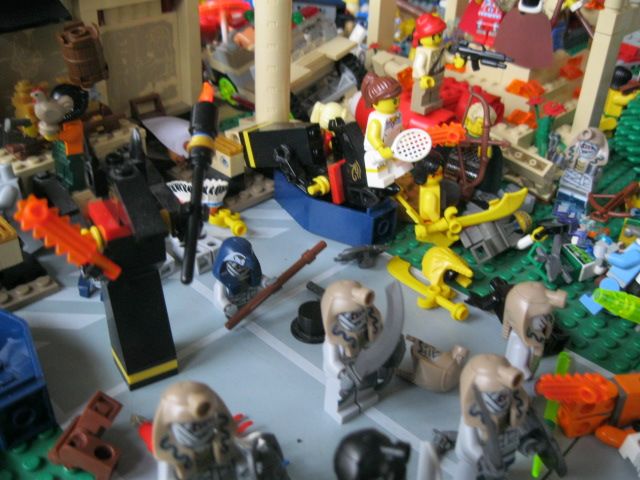 Mummhotep is successful in raising 6 mummies back from the dead (again).
Police-Lawmaster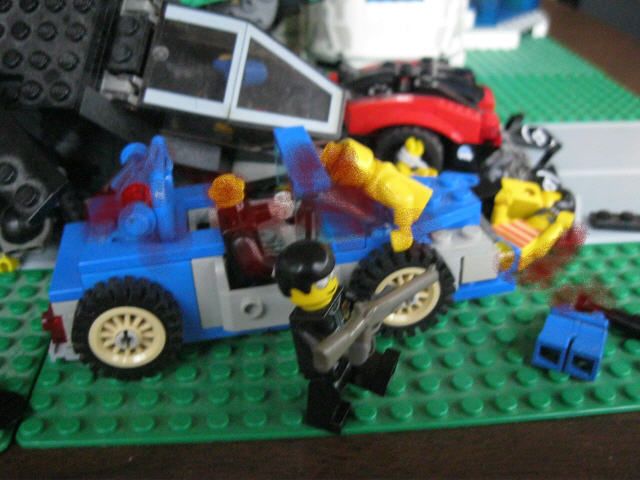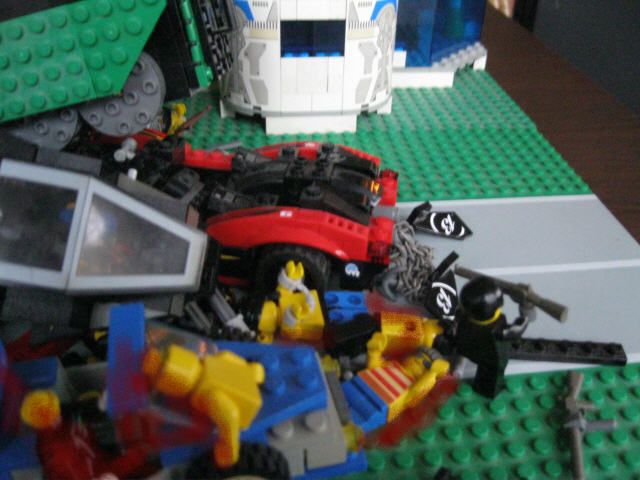 Is Jenkins trying to run away?
No, he's just trying to take out the rest of the looters. He doesn't kill any this turn though.
Corrupted Spacemen- 501st Cadians
The fighter launches a pair of rockets at the crowd, killing two and injuring the exterminator (-1hp) and the Dos Briquis Guy (-1hp). Globehead is once again unharmed and oblivious to everything going on around him.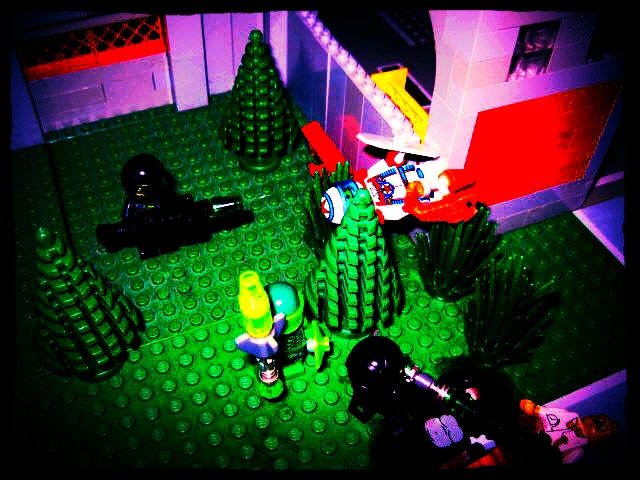 The corrupted spacemen corrupt Major Patriotism into Comrade Communism. He is now under their control. The corruption has strengthened him, giving him an extra hp. He now has 2 left.
Comrade Communism gets up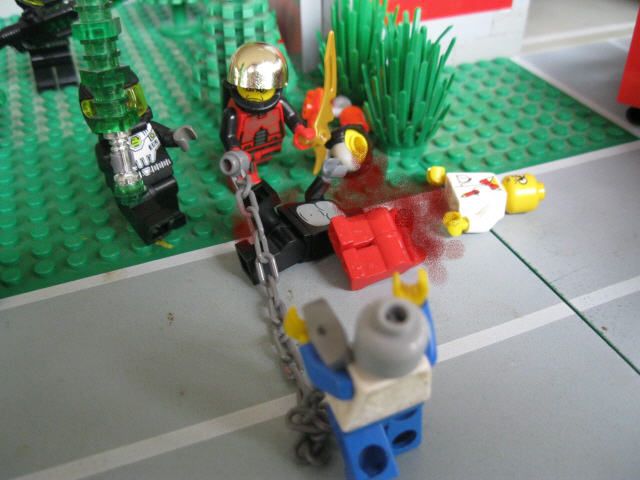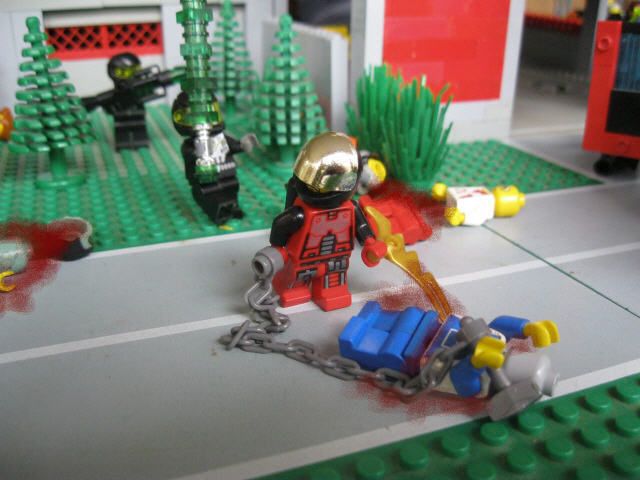 and kills the last zombie.
Zombies Eliminated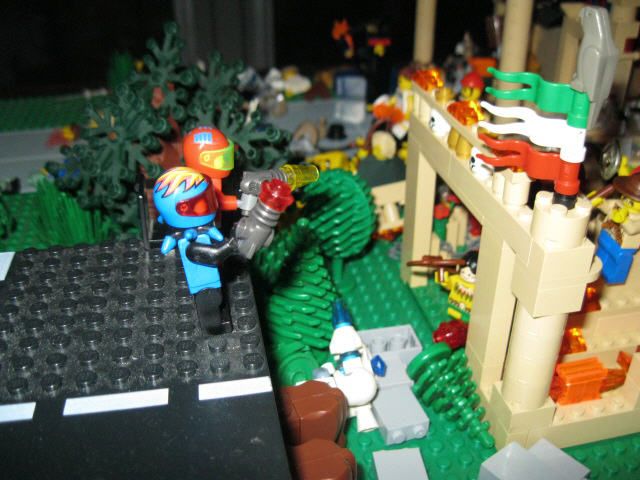 These corrupted spacemen try to fire on the Azteks, but are unsuccessful.
The spaceman with the jetpack fires on Santa, but the plasma cannons on his jetpack overheat and explode. He's unharmed though.
The Exterminator- Zupponn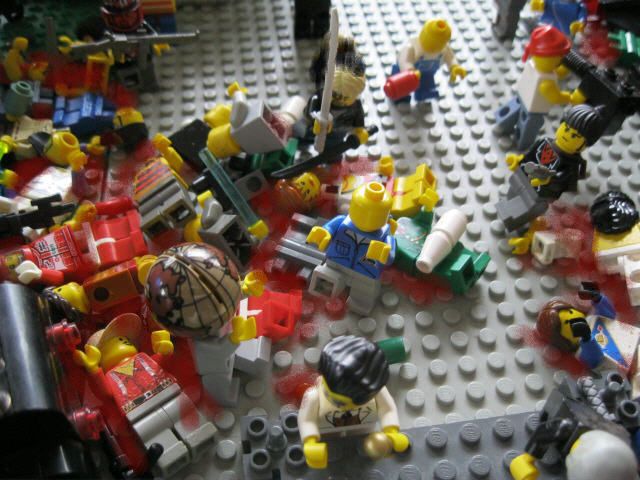 The exterminator tries to kill Psy in a whirlwind blade attack, but gets dizzy and falls over.
Kevin-MGB519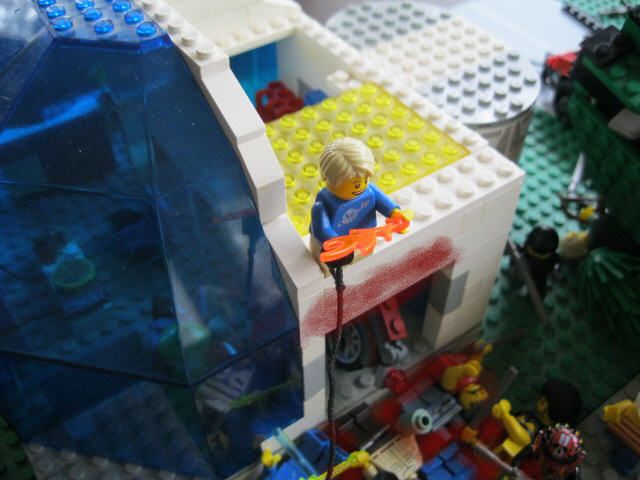 Kevin sets his rope on fire.
He tries to hit a looter with it, but slips and falls from the roof. He's unharmed though.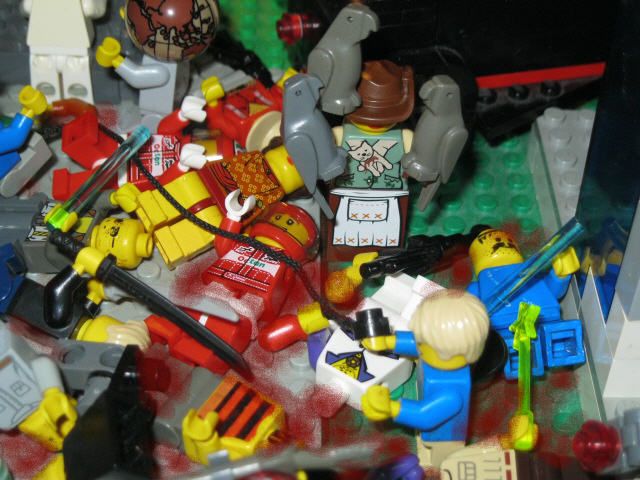 Kevin summons a crazy homeless woman with attack falcons.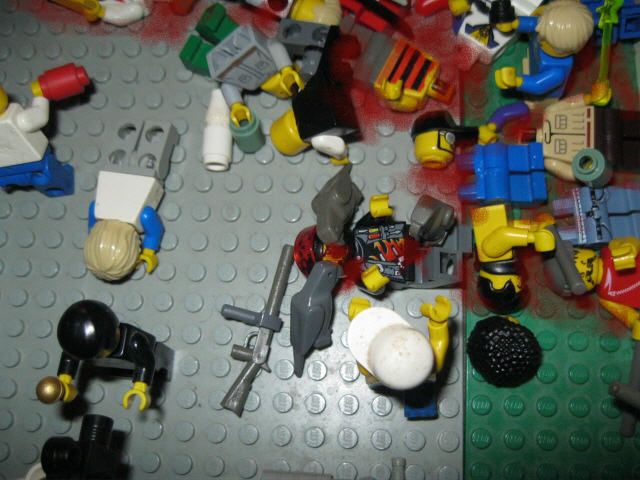 The falcons peck one of the looters to death while the crazy woman laughs maniacally.