Cult of BrikThulhu
- lawmaster
The horde of demons charges colonel Stephen Weir.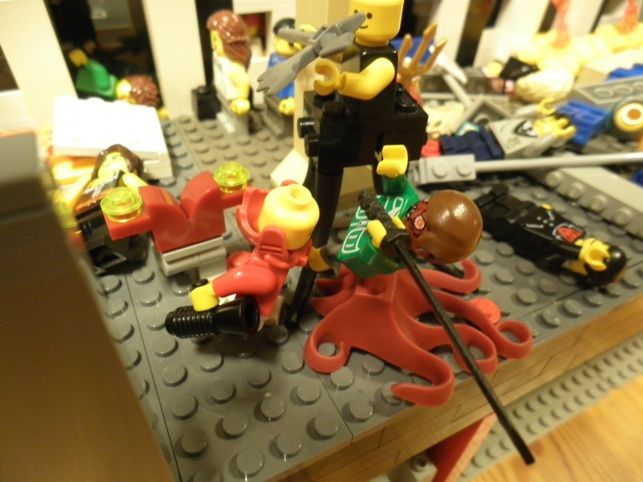 He fights valiantly...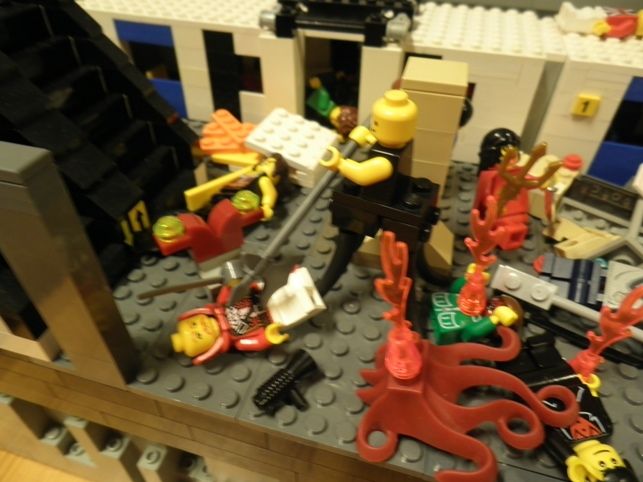 ...but their number is too great.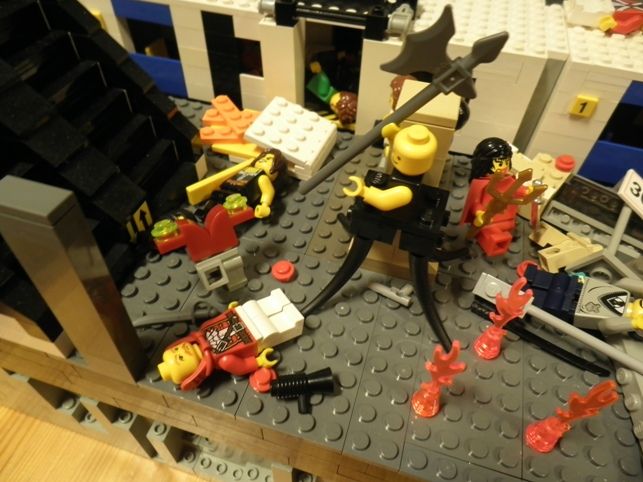 So ends the last defender of Wraysford.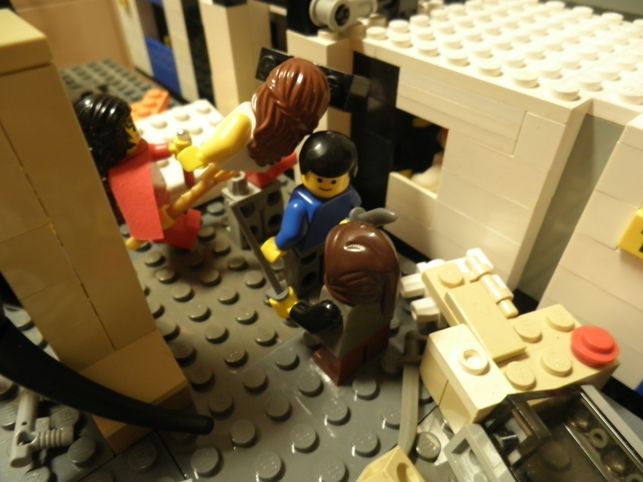 The cultists attack the civilians. Lavinia Davis eviscerates her target, while the shorter cultist misses completely.
Civilians
- Natalya
Andruid 18 is sick of having to get back to life whenever people kill her.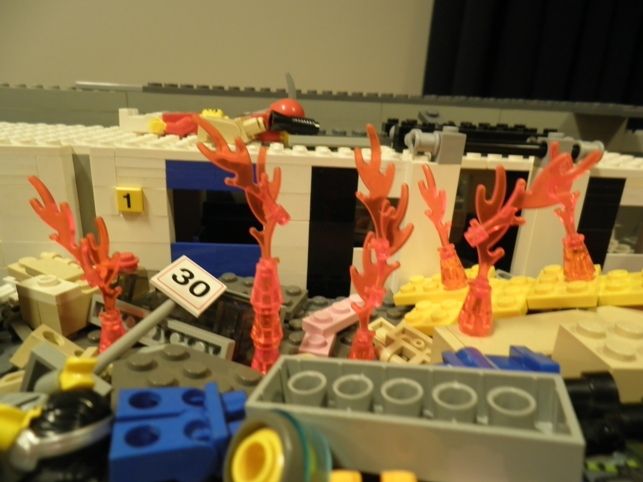 So she just explodes.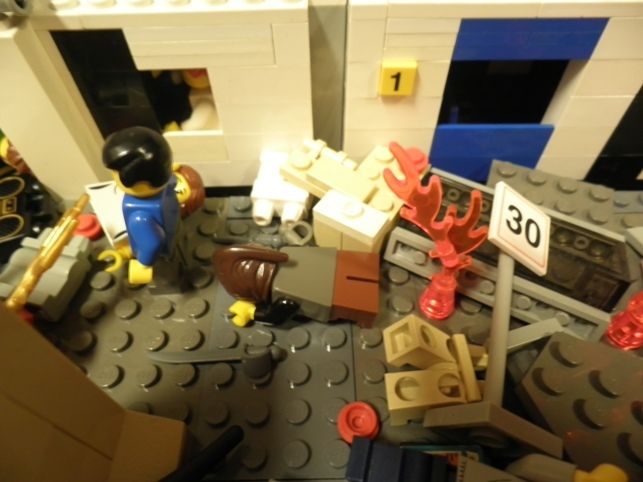 A cultist is killed in the blast.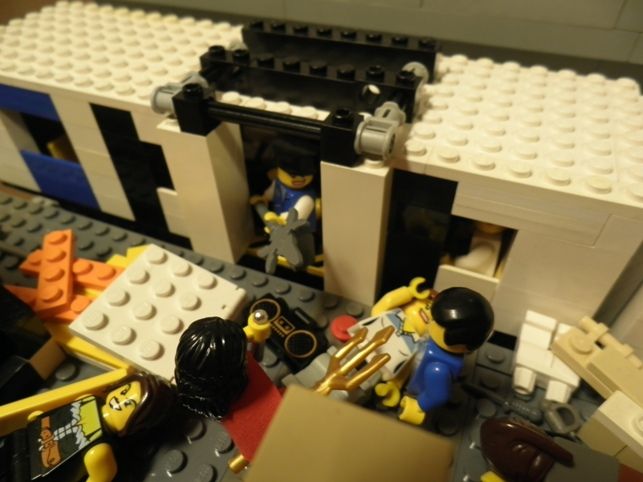 The train conductor charges out of the train, determined to kill Davis since she got on the train without a ticket.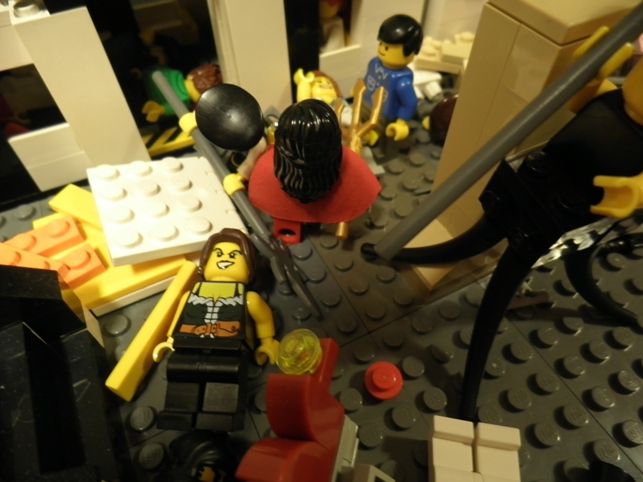 She misses.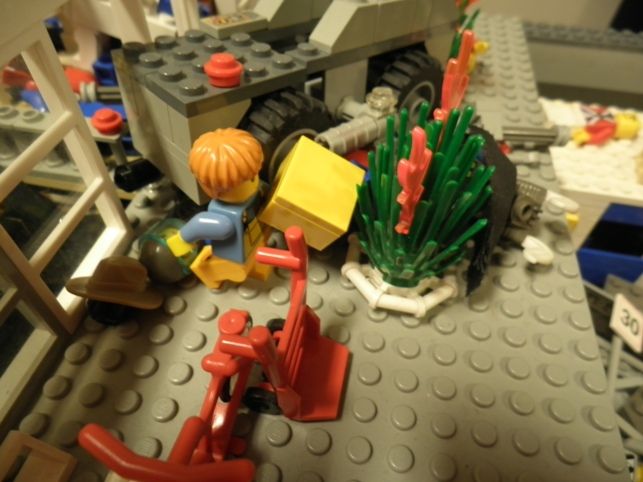 Ron goes outside and picks up his parcel again.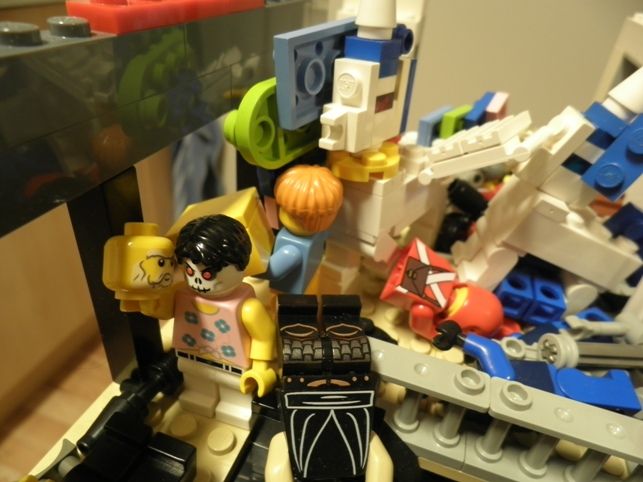 He brings it inside.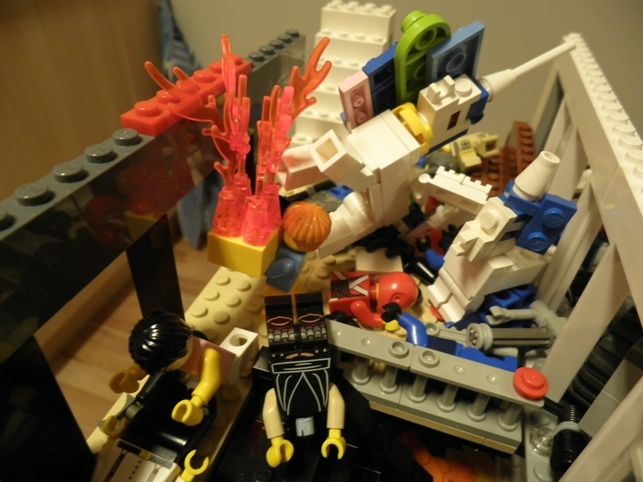 It explodes!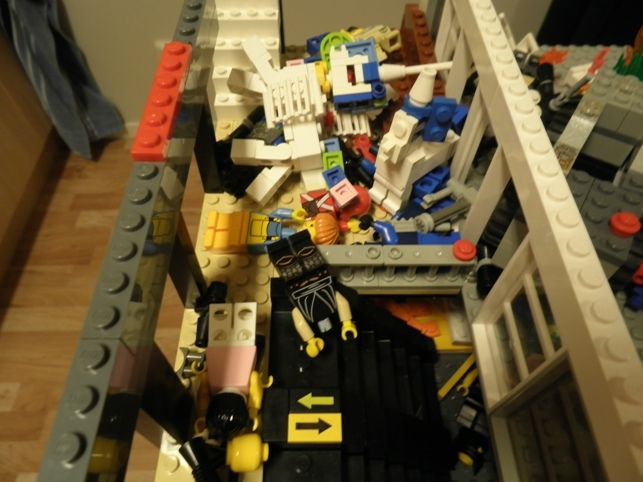 Ron is killed. Princess Killestia is killed. The undead Brwnie is rekilled.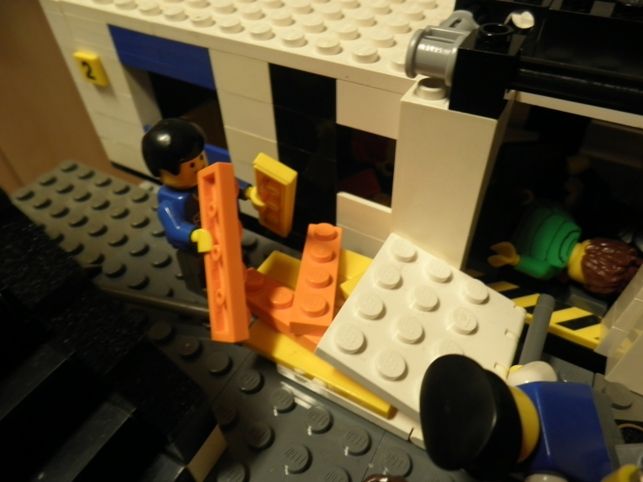 This dude helps himself to some fish and chips.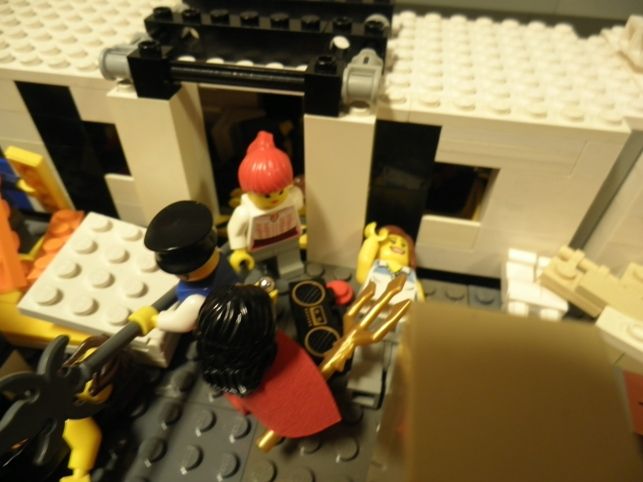 A woman on the train notices that there is a boombox lying around.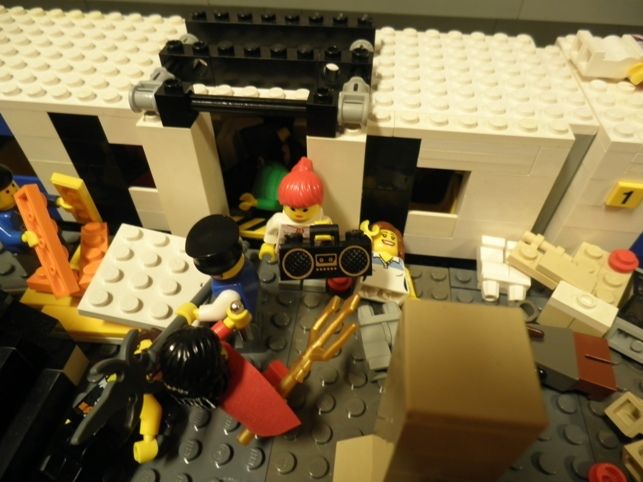 She picks it up and starts blasting some sweet music...
My Little Pwnie
- Silverdream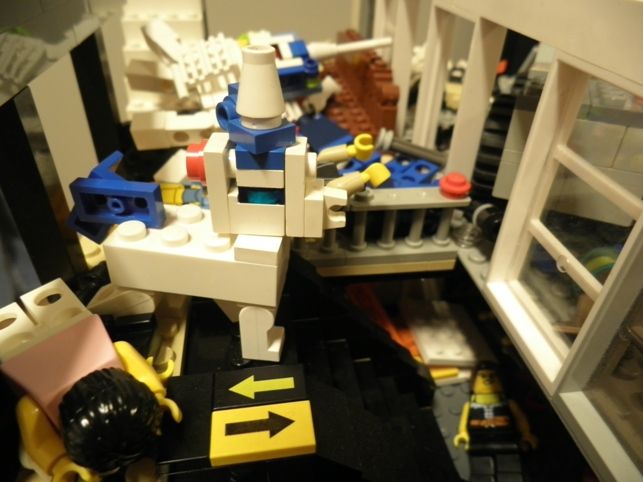 I threw a wish in the well,
Don't ask me, I'll never tell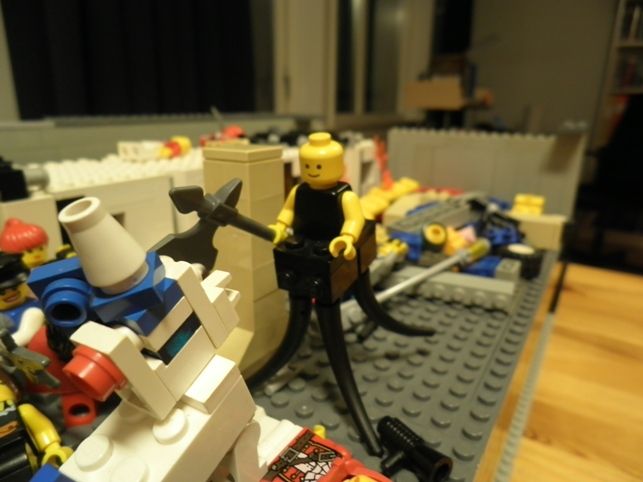 I looked to you as it fell,
And now you're in my way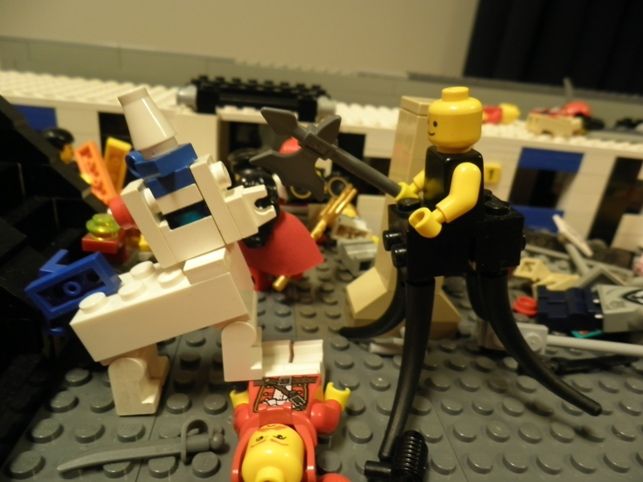 I'd trade my soul for a wish,
Pwnies and worlds for a kiss
I wasn't looking for this,
But now you're in my way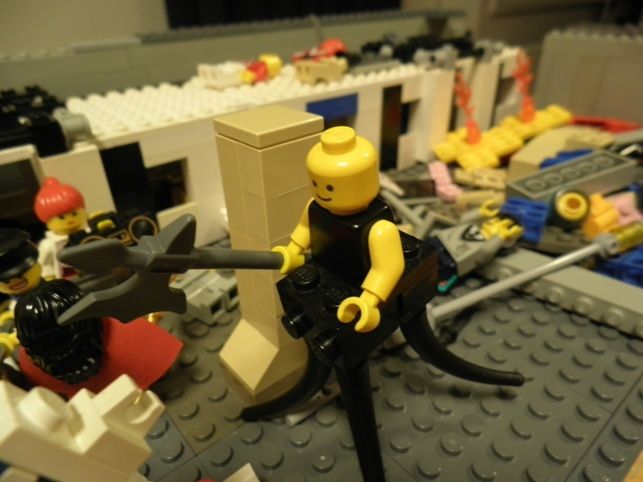 Your stare was holdin',
Ripped shirt, skin was showin'
Hot fight, blood was flowin'
Where you think you're going, baby?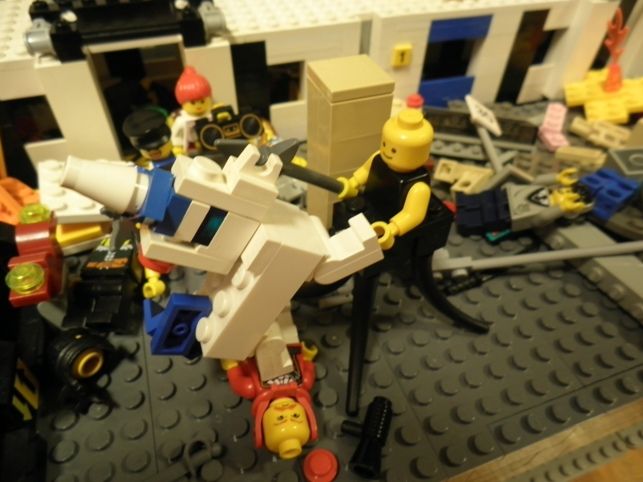 Hey, I just met you,
And this is crazy,
But here's my number,
So call me, maybe?
It's hard to look right,
At you baby,
But here's my number,
So call me, maybe?
Hey, I just met you,
And this is crazy,
But here's my number,
So call me, maybe?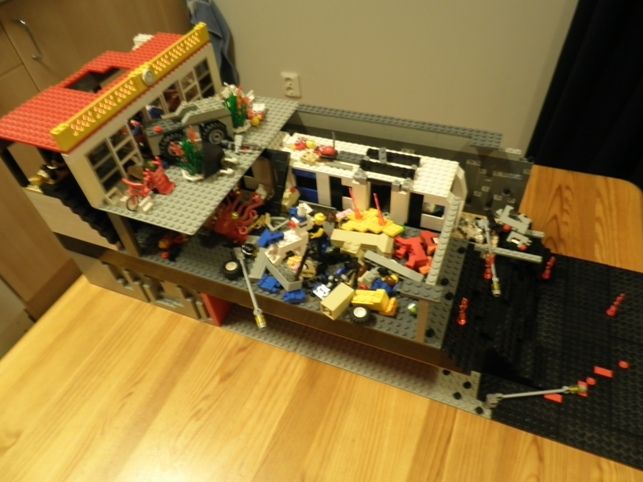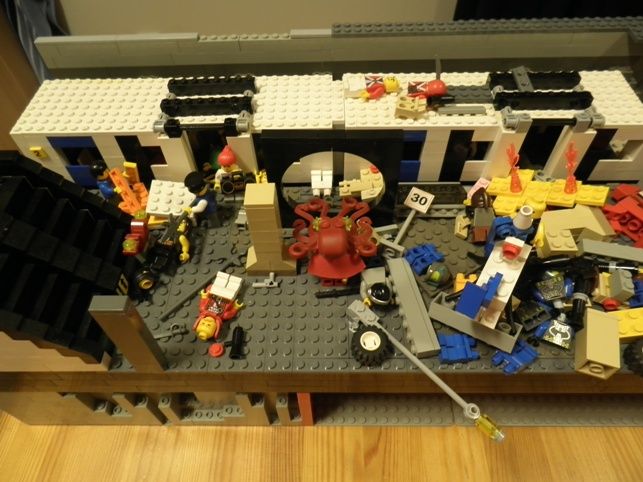 Epilogue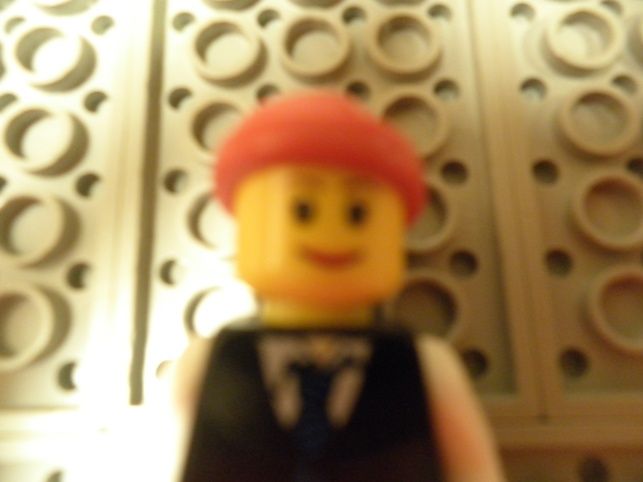 "Hello? Can you hear me?"
"Oh, good! You're awake!"
"Wouldn't want to miss this... Where am I, by the way?"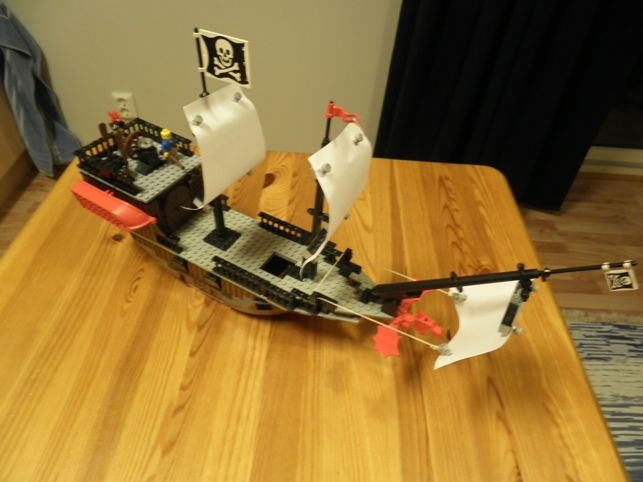 "You're on the
Bloodstained Serpent
, ship of the famous pirate captain Rodrigo Palo. We found you passed out on the deck this morning. No idea how you ended up there."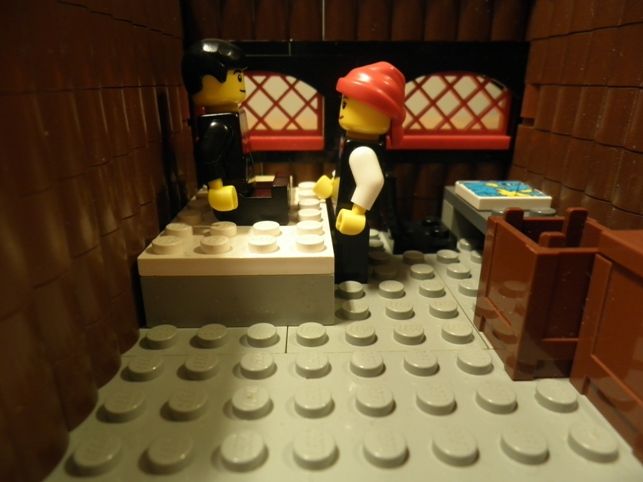 "I see. My name is Bonk. James Bonk."
"I'm Maria Fujoshi!"
"Pleased to meet you. Fujoshi... that doesn't sound like a pirate's name?"
"Oh, I'm mostly along for the... plot? Rodrigo has a most pleasant relationship with his first mate Fransisco... pleasing to an onlooker like me as well. Of course, sometimes I wish I had the chance to be more... personally involved..."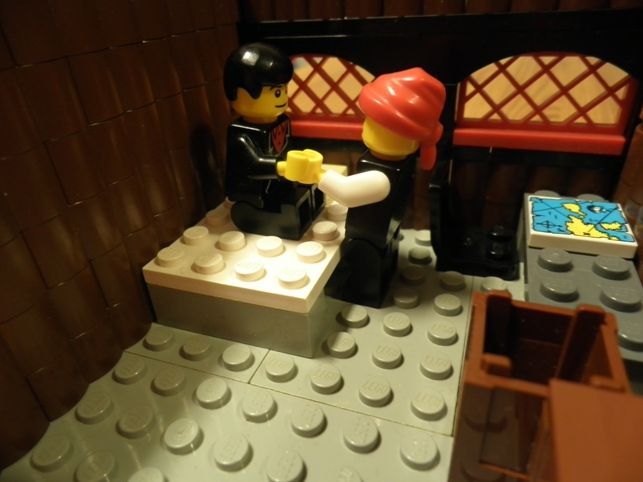 "Then this is the day when your wishes come true. I am a master of involvement."
---
Later...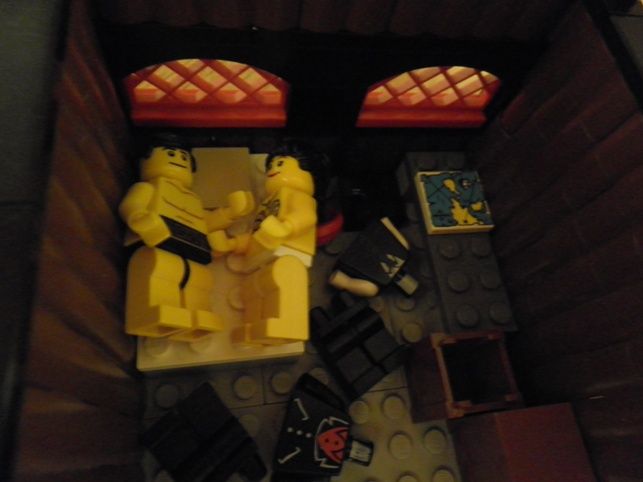 "Oh, James... that was wonderful..."
"Wondrous indeed."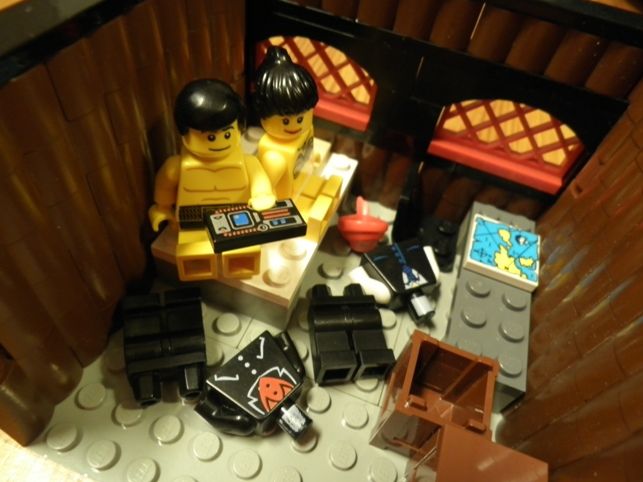 "But now, there is something - someone - I must attend to. Someone I gave a parting gift."
Meanwhile, on an Avokhan starship not far from Wraysford...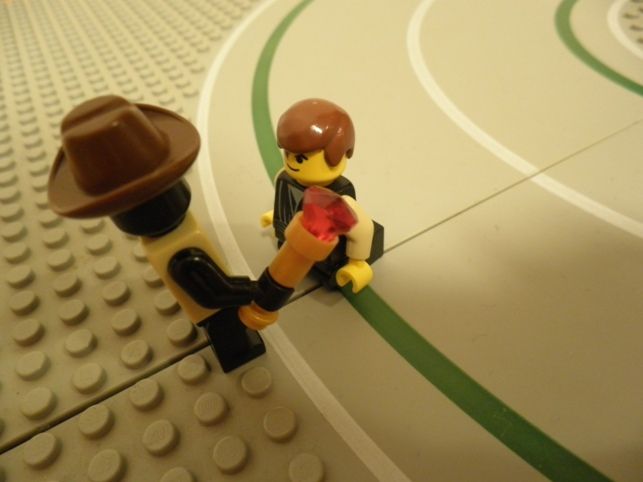 "Soldier! Thanks to your efforts, the Avokhan Empire now possesses the secrets to Britannian tube train teknology!"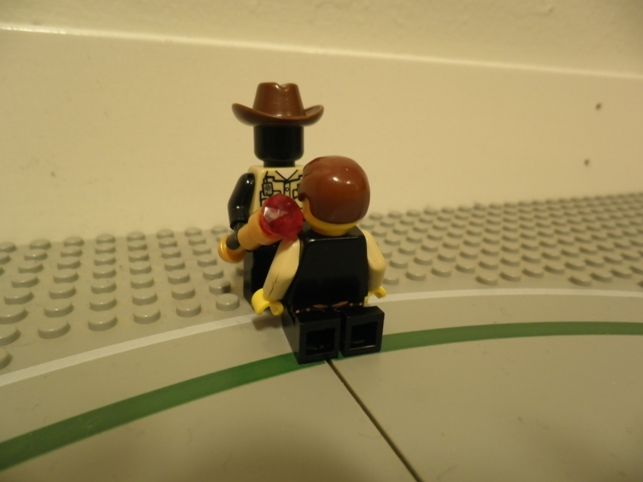 "In the name of the Great Uniter, I hereby promote you to Tech Thief Supreme."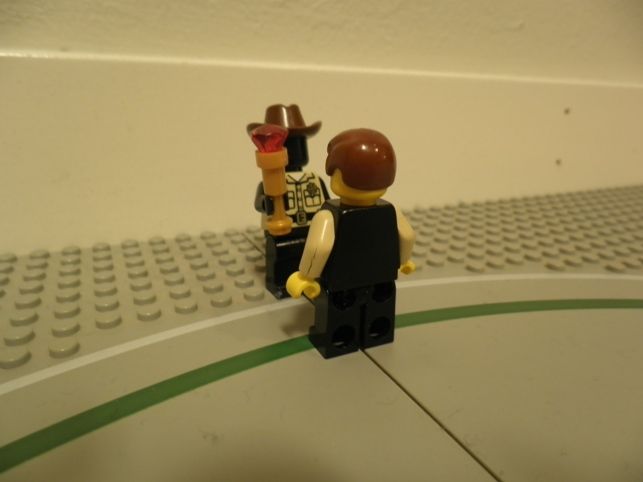 "Thank you, sir."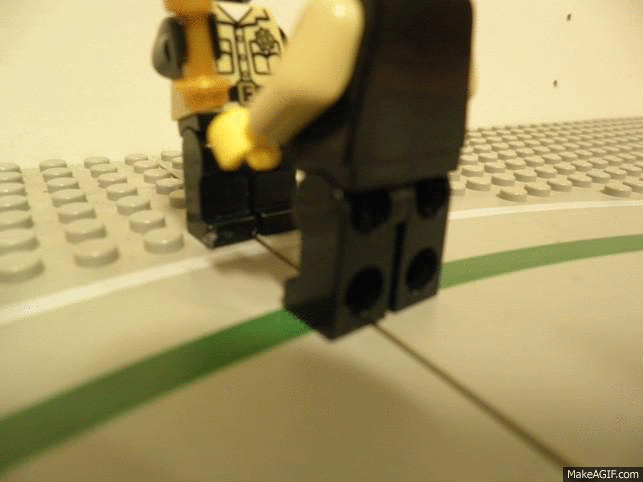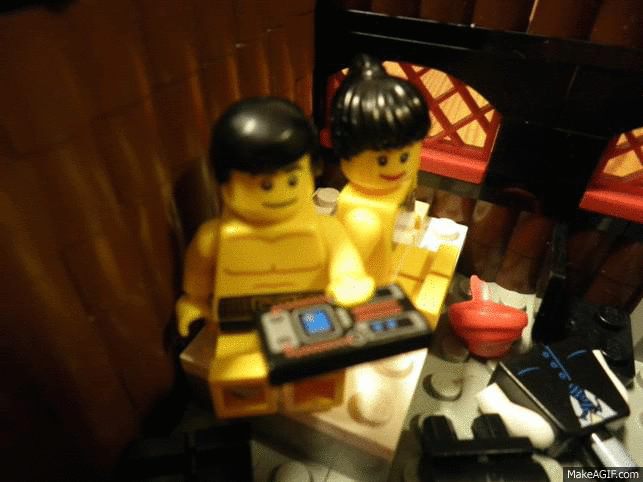 "I'm coming for you."
THE END
---
Faction stats
Britannian Empire - Scratch
INSURRECTED
Kills: 12
Units left: 0/9
My Little Pwnie - Silverdream
MAYBE CALLED
Kills: 13
Units left: 1/6+1
Cult of BrikThulhu - lawmaster
VICTORIOUS
Kills: 8
Units left: 3/5+4
Vergilius Raskolnikov - darkpaladin
FOILED AGAIN
Kills: 4
Units left: 0/13
Civilians - Natalya
THEOCRACY'D
Kills: 10
Units left: 3/15
Avokhan Empire - mercury19
PROMOTED
Kills: 0
Units left: 1/3+1
James Bonk - mgb519
JAMES BONK WILL RETURN
Kills: 1
Units left: 1/1