Part 1: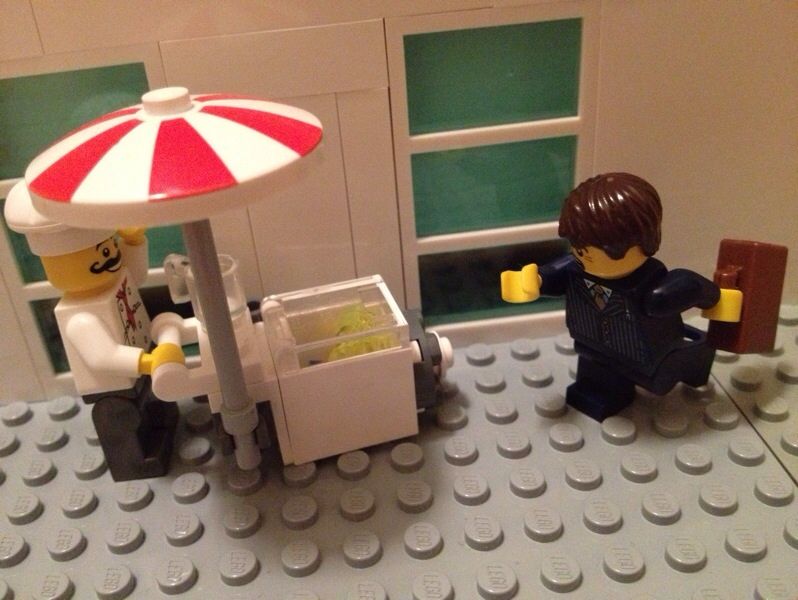 Dr. Paolo Dimitri desperately ran through the streets of planet Lamna trying to get to his meeting. He had impeccable attendance and was always prompt until now. As an executive of one of the foremost financial companies of Trattoria, he knew there was a long list of people waiting for any excuse to fire and replace him.
That was when some strange foreigner hailed towards Dimitri. "Enjoy life and try drugs!" he yelled. Dimitri refused to slacken his pace and tried to ignore him. He hollered back "No drug in the brikverse can work on a Trattorian. GTFO and stop your futile effort."
Beercart-man refused to give up on his potential customer and replied "I promise I have something new that even you will love."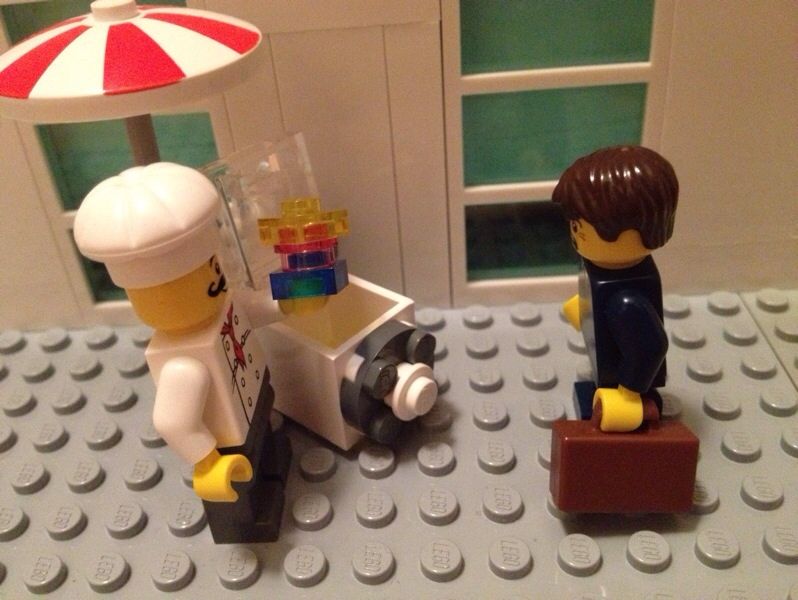 Beercart-man then reached into his cart and retrieved a glowing, colorful crystal.
"Rainbow-transparent crystals are the most potent, most effective, and most magical narcotic in the brikverse. Even your notoriously cold and prudish race will fall for my new product."
The mere scent of the rainbow-transparent was enough to throw Dimitri off-kilter- some strange mixture of vanilla, sugar, and crushed pineapples.
Beercart-man continued to explain "OK, you just bite out of the crystal to use it, and it costs seventy-five thousand..."
"TAKE MY MONEY AND DON'T ASK QUESTIONS," interrupted Dimitri.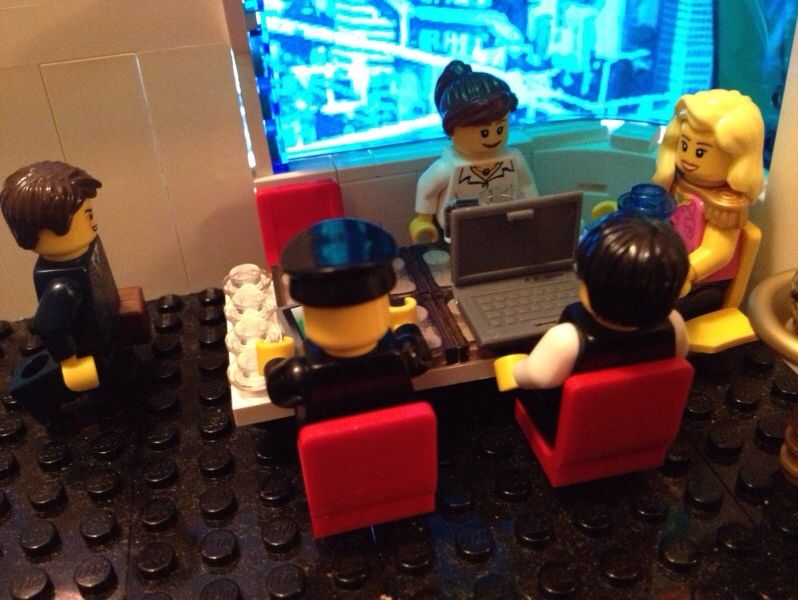 Dr. Dimitri wandered into the conference room exhilarated and somewhat disoriented. His brain was too scattered to notice the disapproving glare of the CEO.
"Dimitri, your current behavior reflects badly on the Alexandrian Insurance Corporation. I'm afraid we must either let you go or demote you from the C-level positions."
His attention shifted towards the CEO and he mumbled some nonsense. "You look so voluptuous today Ds. Delacour. I also see yellow and pink swirls everywhere."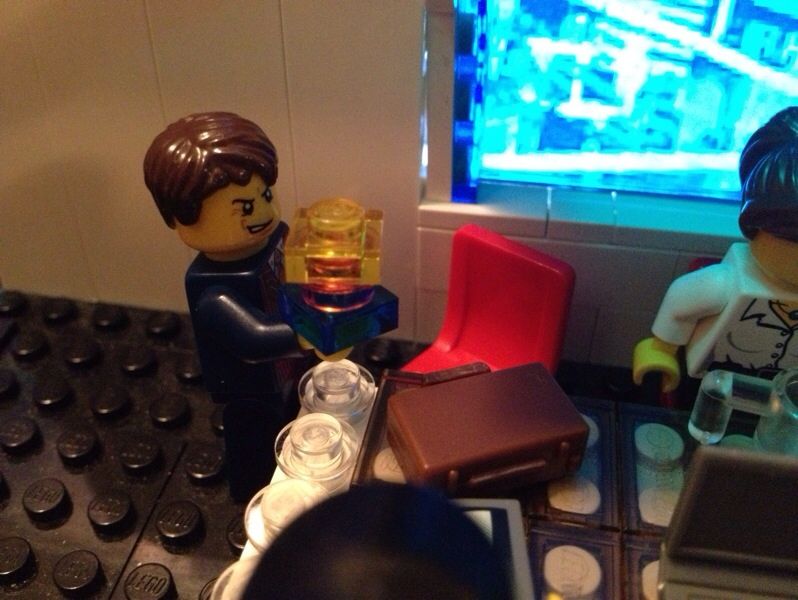 "In fact, you want to know why I'm so happy today?" Dimitri asked while pulling out his rainbow-transparent. "Because of this wonderful rock! The glorious rainbows that bring ecstasy and euphoria!"
The CEO found herself, to her horror, loosening a bit in response to the rainbow crystal. Regardless, she held firm and continued to reprimand Dimitri. "You cretinous ignoramus! We have a zero tolerance policy for drugs on the premises here."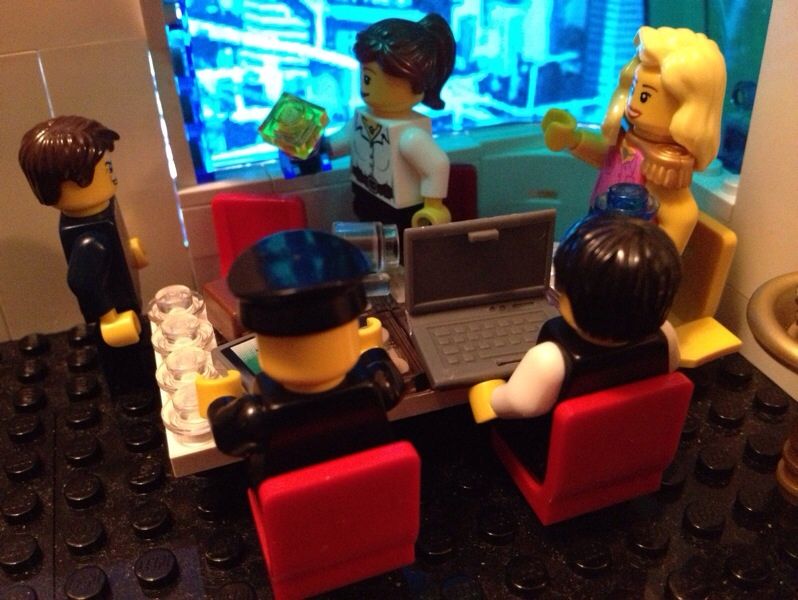 Another corporate officer rises, enticed by the rainbow-transparent's allure.
"Allow me to partake of some," she requests.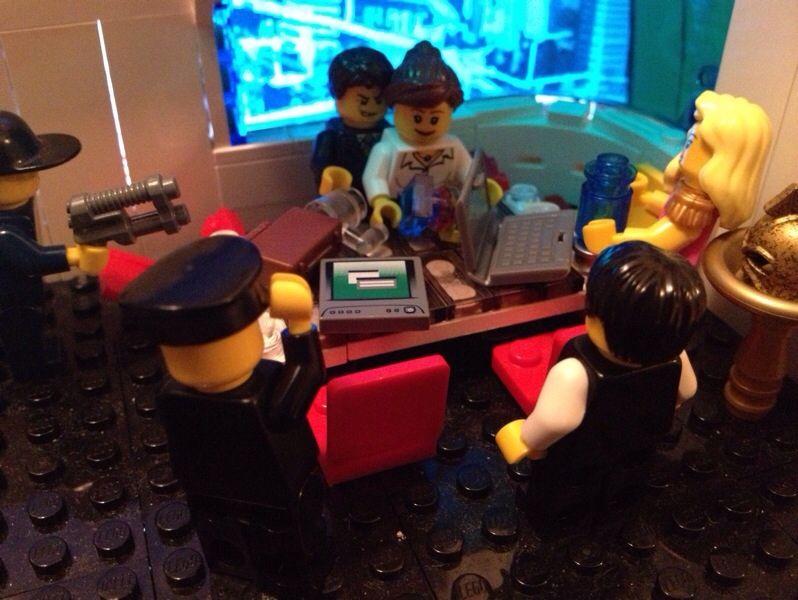 She immediately becomes attracted to Dimitri upon biting from the rainbow-ore, as they embrace and make out. The other executives become disgusted, back away, and call security to take out the rogues.
A few hours later, a hazmat handles and contains the rainbow-transparent ore in a glass globe container.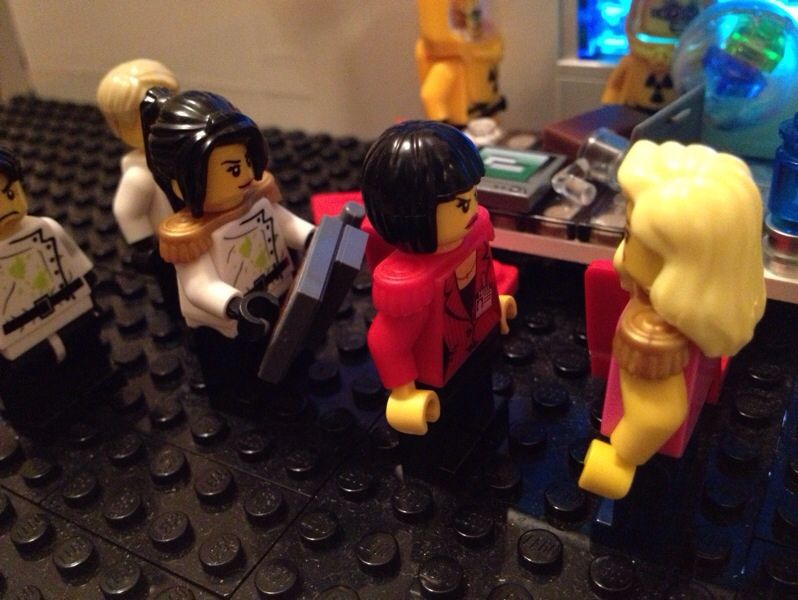 Siri and an entourage of Trattoria's top scientists also arrive to comfort CEO Delacour.
"I'm sorry for the mess- no incident such as this has happened in Trattoria for centuries. I understand the sight of two organisms making love with each other is a mentally-scarring experience for non-biologists, but I assure you that the government is taking appropriate measures to eradicate this new threat to our society."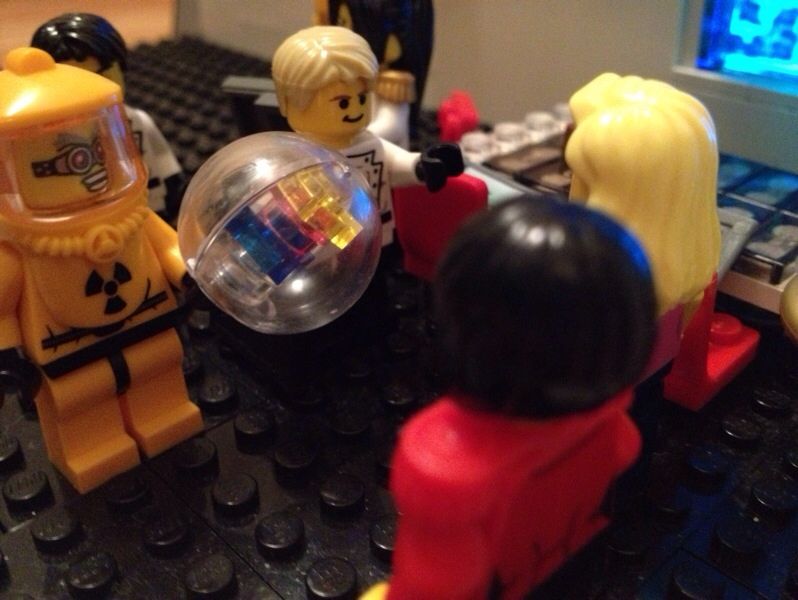 Dr. Herndon then takes the floor.
"Of course, we know very little about this rainbow-transparent ore. Our preliminary scans indicate that this material is a composite of multiple anomalous events occurring simultaneously, thereby integrating different transparent elements into one another in a lattice structure. However, its properties diverge significantly from those predicted by Dr. Liang's Theory of Everything, which has been otherwise proven correct by millions of studies by reputable Trattorian, Scythian, and Assyrian physicists. Simply put, rainbow-transparent ore does not conform to existing scientific theories, and may operate outside the known laws of physics."