The Falx had begun their invasion on the continent of Northeros. In order to set up an initial base however, the Falx need to acquire construction material. Lead wizard Torquemada scanned the lands and found many veins of mysterious and powerful ore, which he concluded to be sufficient for their portals. On top of one these veins lies an orkish encampment: the greenskins have no idea about the ore, they just consider this location to be strategically important.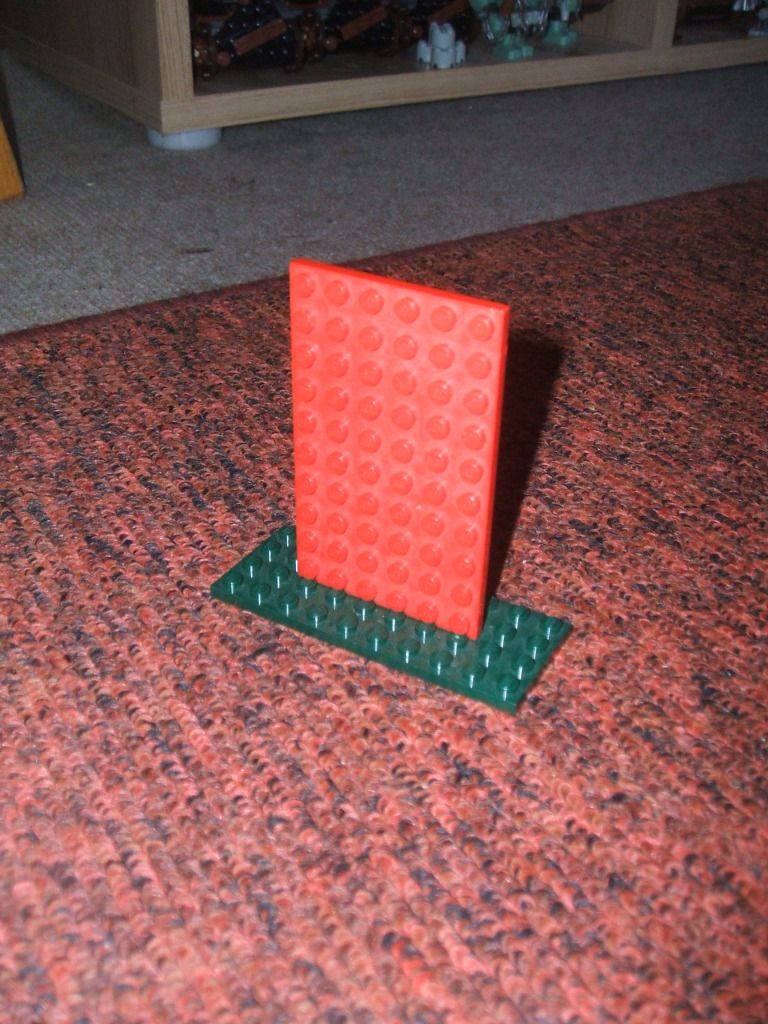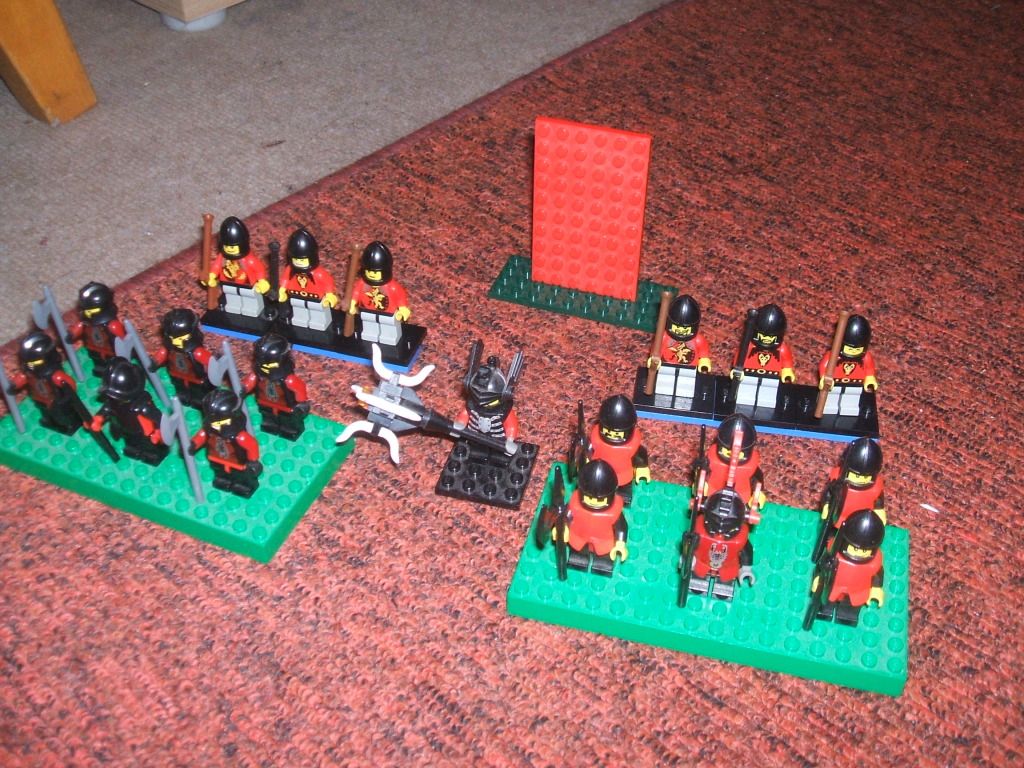 A rift opens nearby, through which a small strike force of Falx, led by Lord Barthelomeo appear. 'You know the wizards' orders: we crush the savages and acquire the vein!'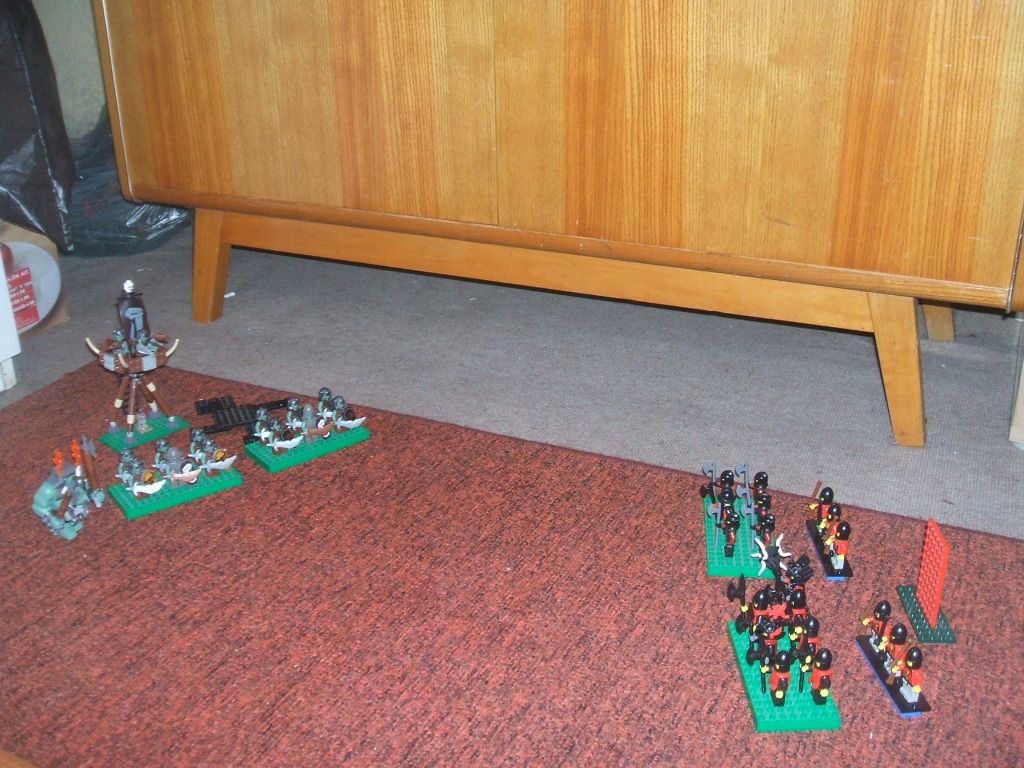 Orks have no idea what the Falx are, but they are ready to pummel some human.
Turn 1:
Both armies run towards eachother, standard boring turn 1.
Turn 2:
Falx and ork warriors clash, the latter was supported by crossbow orks. Still the orks lose more troops in this clash.
Barthelomeo pulverizes an ork. Sucks to be the guy.
In response, orks kill another warrior and the others gang on the lord, who soaks all damage without losing hp.
The troll warrior intercepts the slayers and kills one.
Turn 3:
Rifleman blast off 1 hp from the troll.
Barthelomeo squishes the front rank of the orks.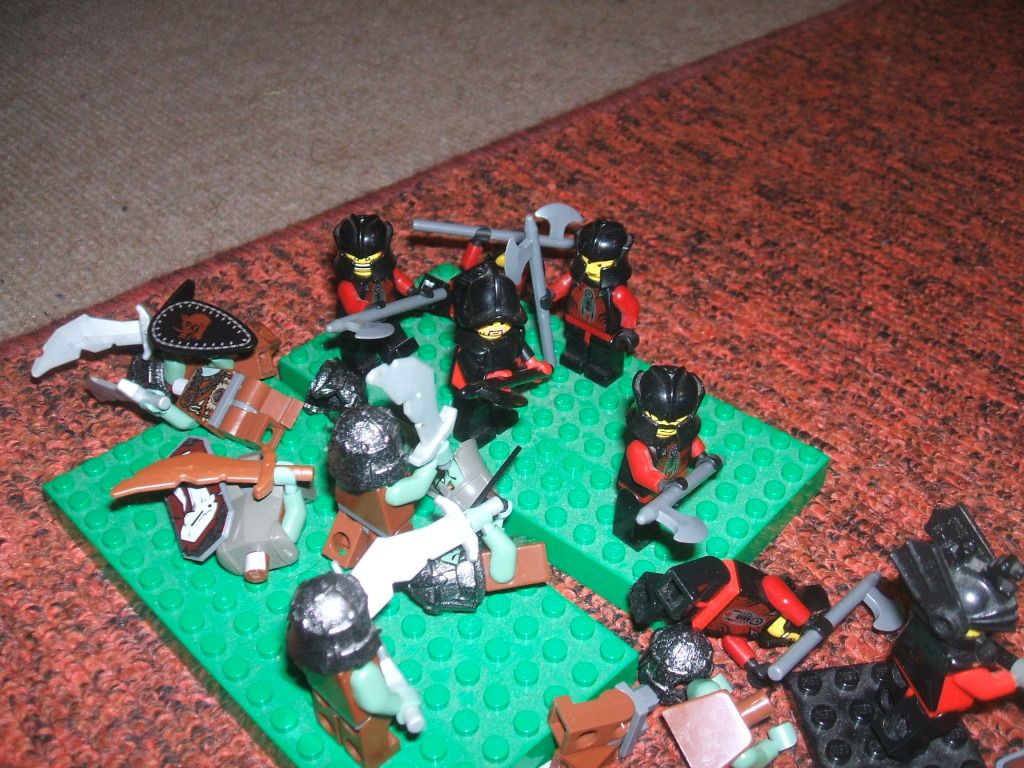 The warriors kill 2 more orks.
They lose their officer and a warrior in the counterattack.
Another slayer is killed by the nigh-invincible troll, who was unharmed by their attack.
Turn 4:
Rifleman overkill the troll, much to Barthelomeos' dismay.
Slayers take on the other squad of orks, both squad of boys get reduced to one ork.
Barthelomeo storms the watchtower...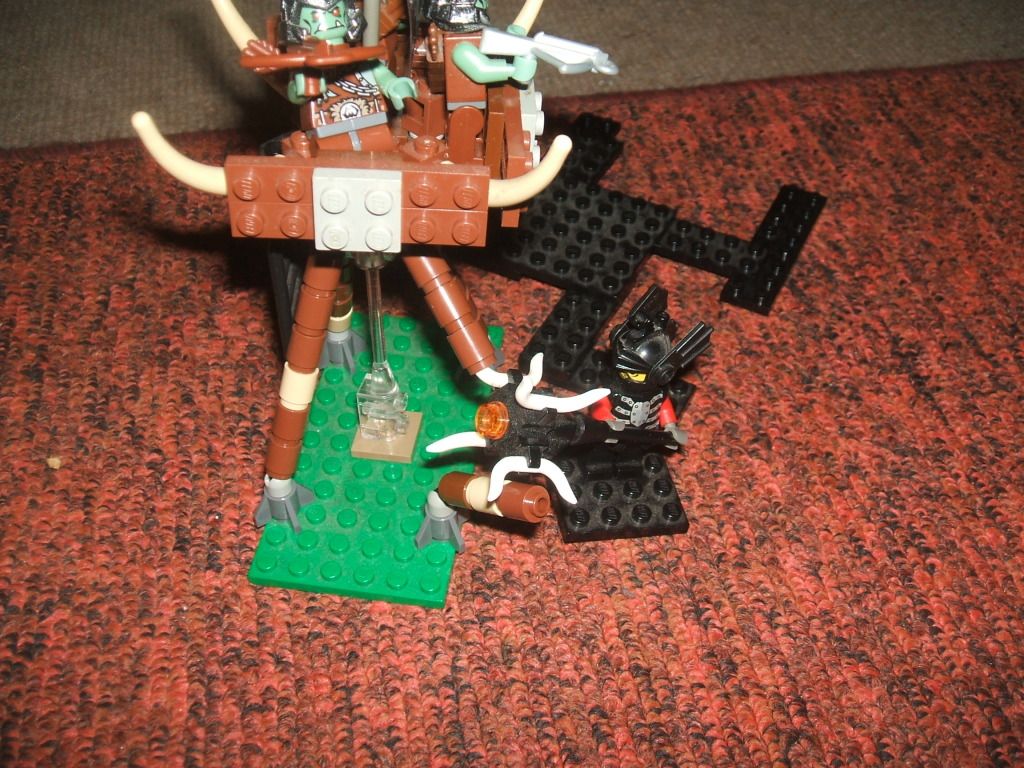 He crushes on of its supports.
Being rickety and top-heavy, the tower topples and all crossbow orks get stunned from the fall.
The orkboyz make desperate attacks without any success.
Turn 5:
Slayers murder the unconscious orks, while the boyz get shot down by riflemen.
Aftermath:
Torquemada arrives.
Barthelomeo: 'We crushed the savages and the vein is yours to practice on.'
Torquemada: 'Very good. Alas, I see you had lost some of our men against these... primitives.'
Barthelomeo: 'They were weak in the first place, their deaths assure that only the strongest and most fierce warriors are true Falx.'
Torquemada: 'Excellent, it is just as I thought. Brittle and useless for commoners, yet it bends to magic and can be shaped to be just as enduring as steel. This vein is plentiful enough to transfigure into a Portal-Fortress.'
Later...
Pizarro d'Oro: 'Excellent job Torquemada, this is truly a fortress worthy for the Falx. What shall we do next?'
Torquemada: 'This land is engulfed in conflict. Orks and Man are currently warring eachother. We should lay low for the time being and find more veins of this ore.'
Pizarro: 'Does your prized ore has a name yet?'
Torquemada: 'It is nothing I have ever encountered before.'
Isabella: 'You should call it
ebonite
. Dark as the starless night yet strong as steel.'