I had an original thread but can't be fucked finding it.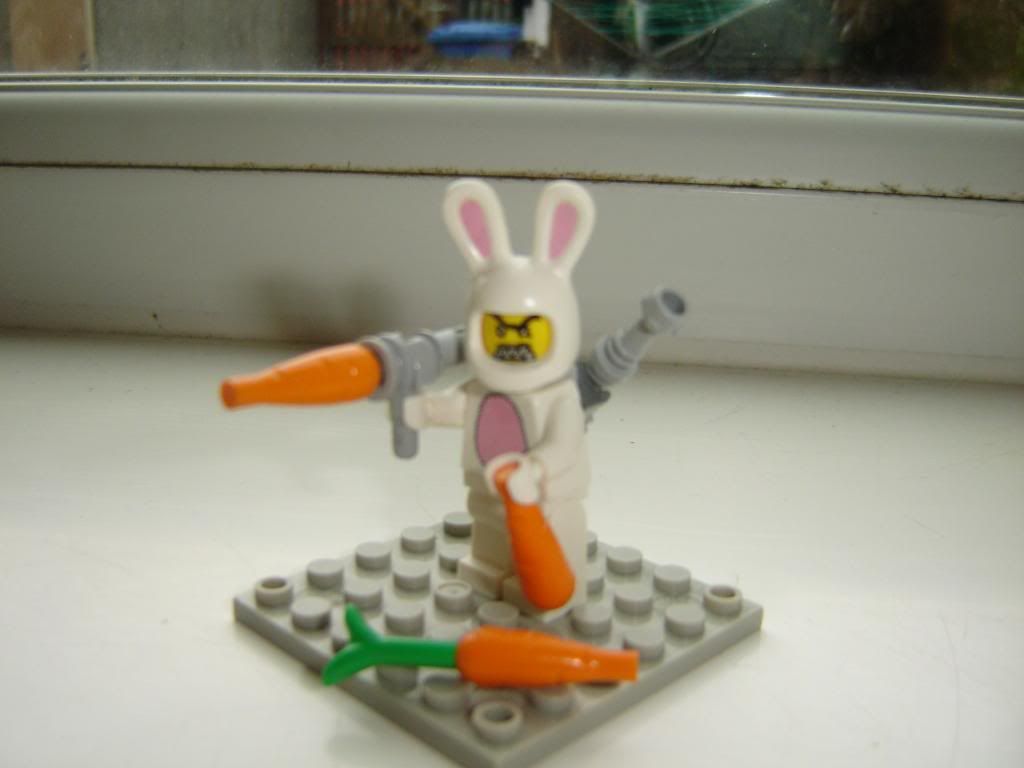 Maniac: Rabid Rabbit! (As per Holy Grail but with added exploding Carrot launcher).
Maniac: The Evul genius Two Brains. His self experimentation before Immortalisation won him a place in the family. Not every Maniac is crap with ranged weapons. Two Brains is, but he makes up for it with lots of Dakka.
Sword for fun.
New Maniac: This young addition to the Family has a healthy love for automatic weapons and is skilled in constructing them.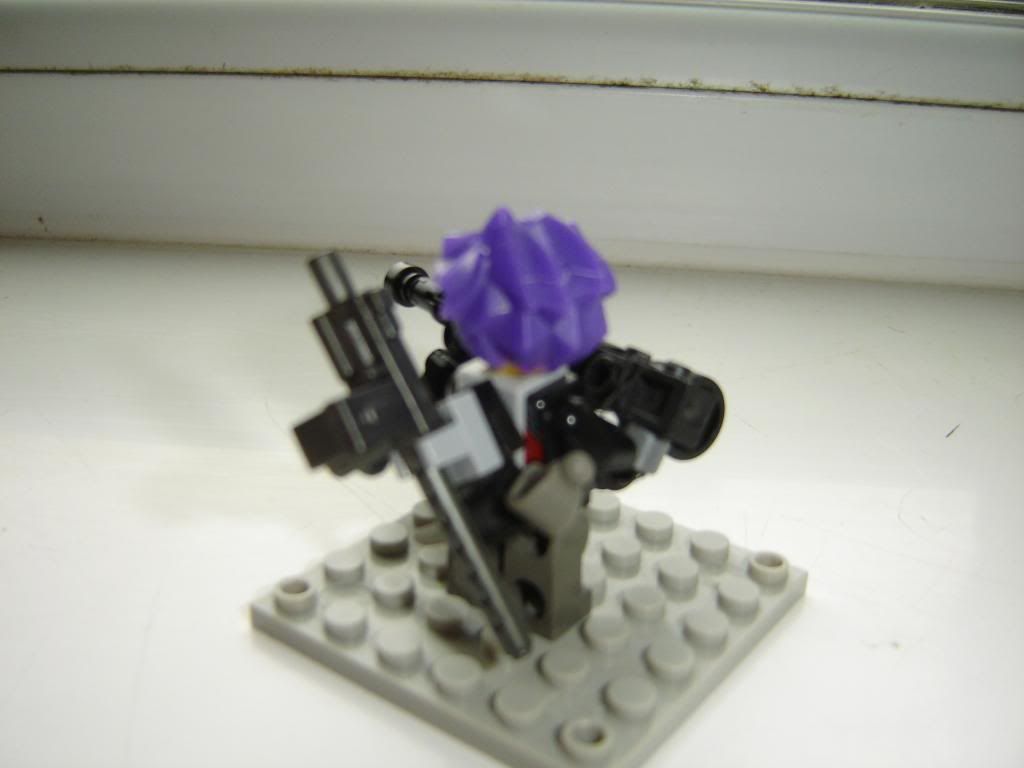 ...just not sure what to call him. Dakka?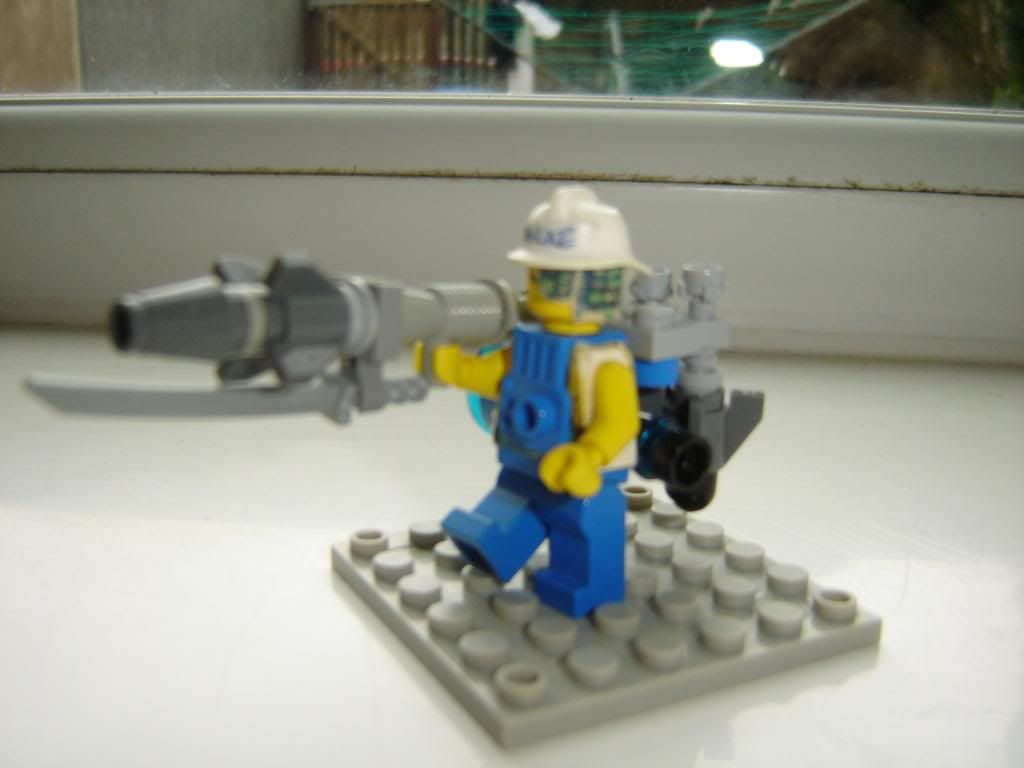 Maniac: Nuke, he likes things that go booom!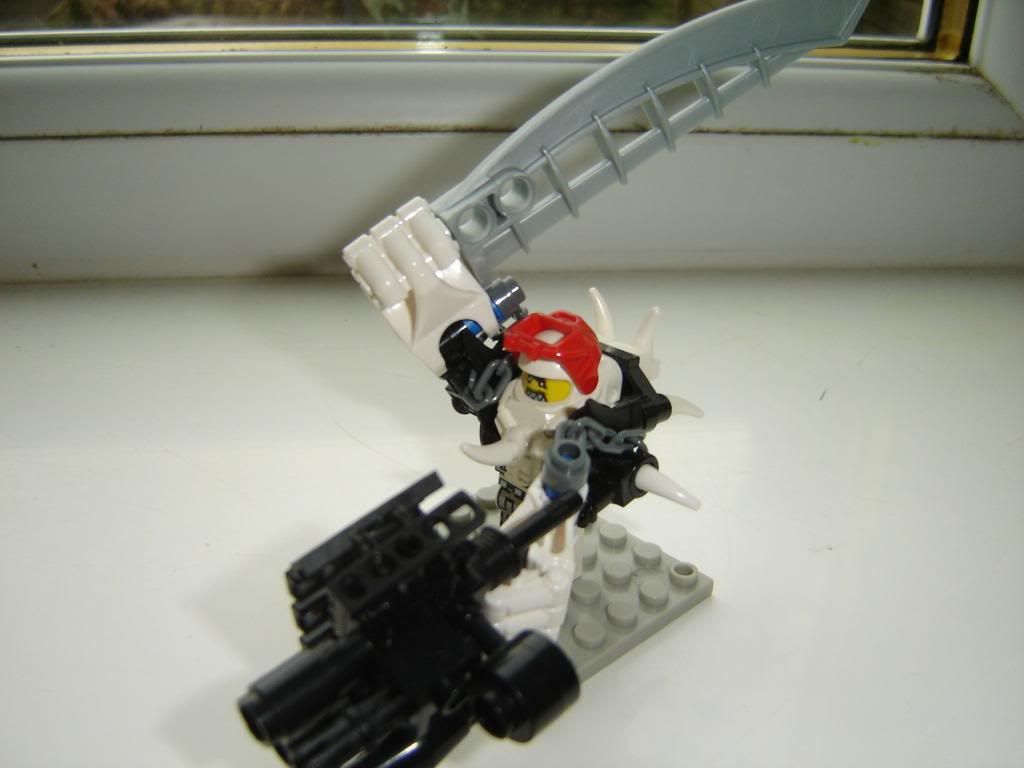 Maniac: Ape, him strong, him smush!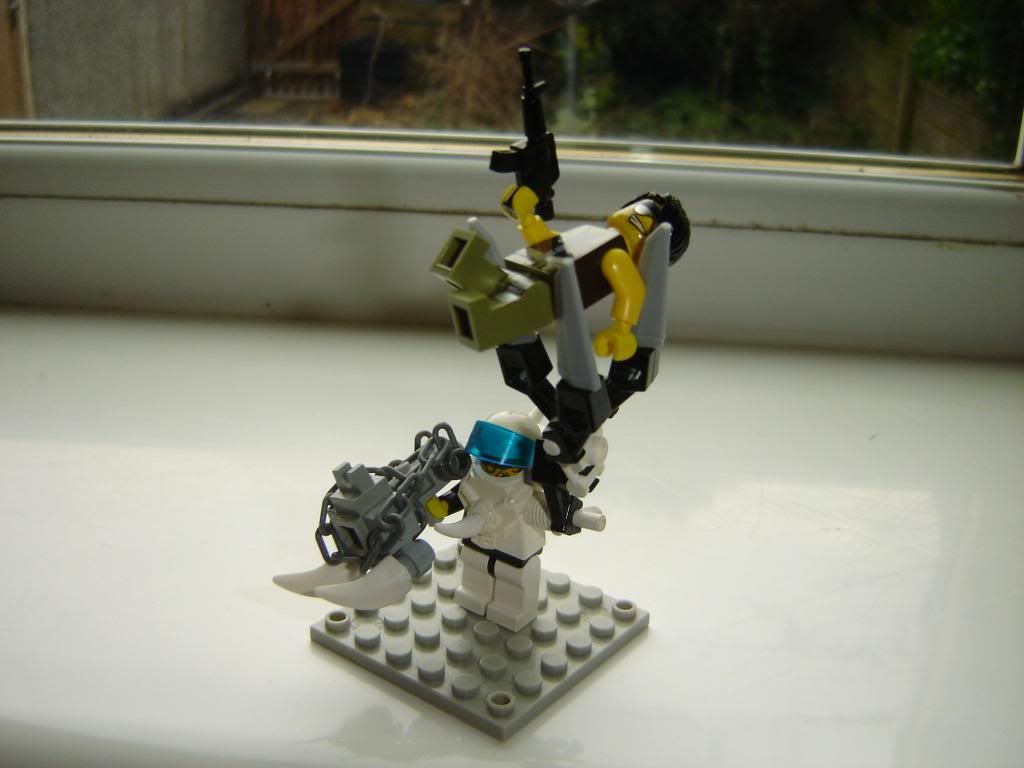 Maniac: Razor, he wasn't born with that claw. He attaches it every day by ripping his flesh arm off. He's also sporting an attempt at a Lego Brute Spiker for all you Halotarded folk.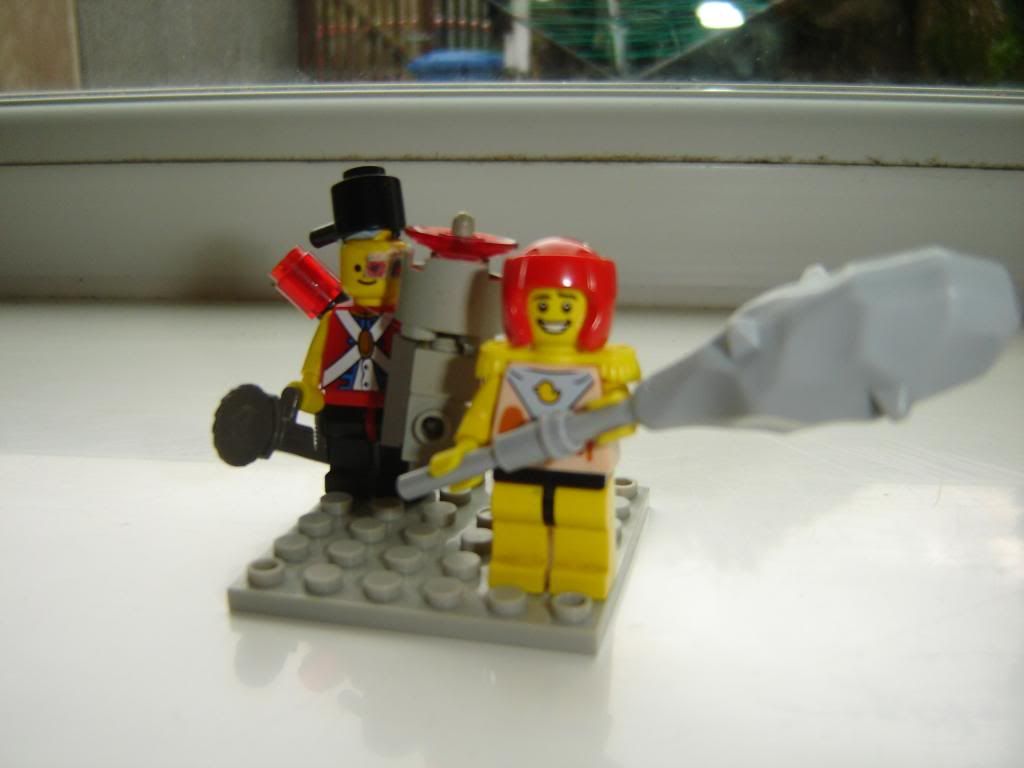 Maniacs: PotHeed as from one of Arkbriks fantastic Brikwars and Junior. Junior is a bit special but despite his short bus failings and always sunny disposition he makes up for it with tremendous strength.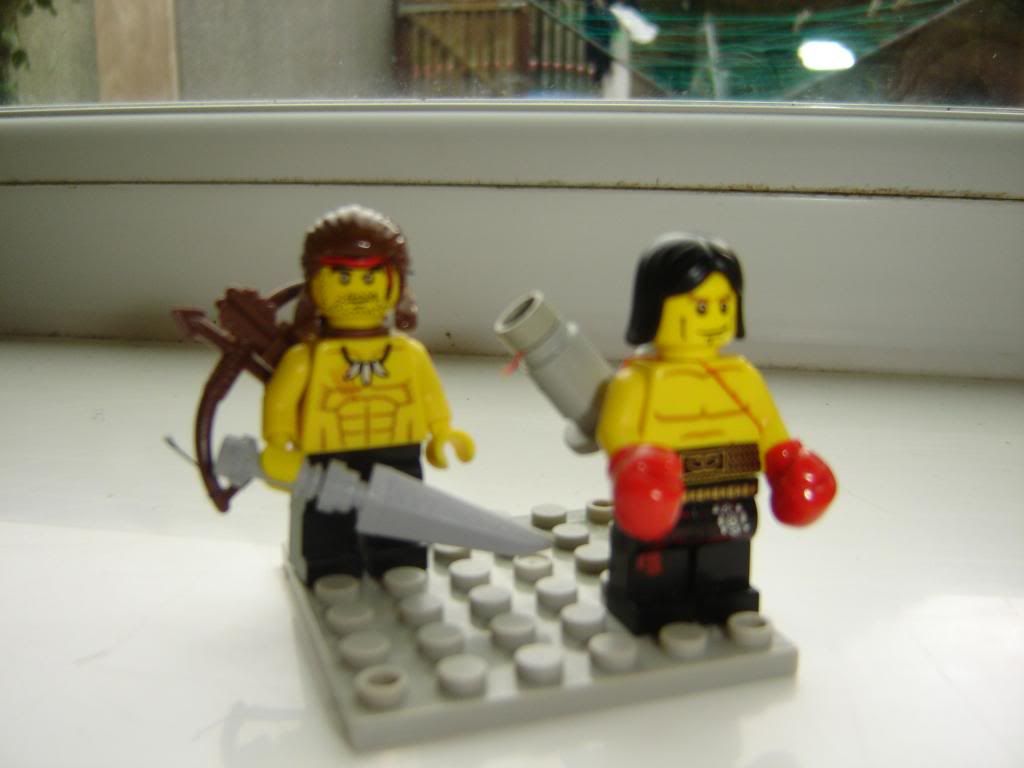 Maniacs: Not the best picture but here are the Maniac Brothers Rocky and Rambo. Rocky has hands made from
OTC
and has to wear gloves or he keeps breaking stuff. It also stops him wanking himself to a knub. Rambo's good at stealth and shit but like his Brother they are very type cast. Hey, what can I say, it was a faze and quite fun at the time.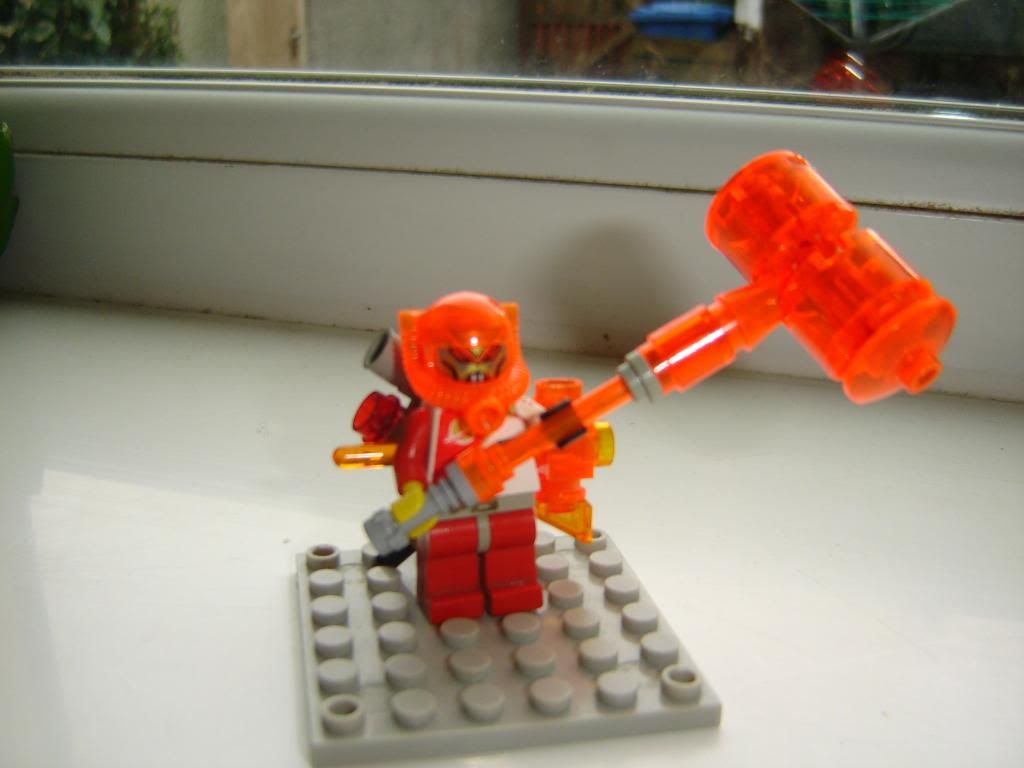 Hammerhead has a skull made of
OTC
, he's Rambo and Rocky's dad, among others) He likes to headbutt stuff and someone forged him a hammer of the same stuff, just for fun.