Due to recent uprisings on the Bas-Tyra system, the Doge has commissioned a fleet of high-capacity multi-purpose Carriers to be built with a stringent set of requirements. These requirements were, Ability to hold a full squadron, function as a fighter carrier, mobile command center, and have a badass mask on the front with a giant gun coming out of it. The Aerospace Division managed to meet those demands with the Titan Class. The first one ready for deployment was christened The Elodin in honor of the tactics division. It measures around 110 studs.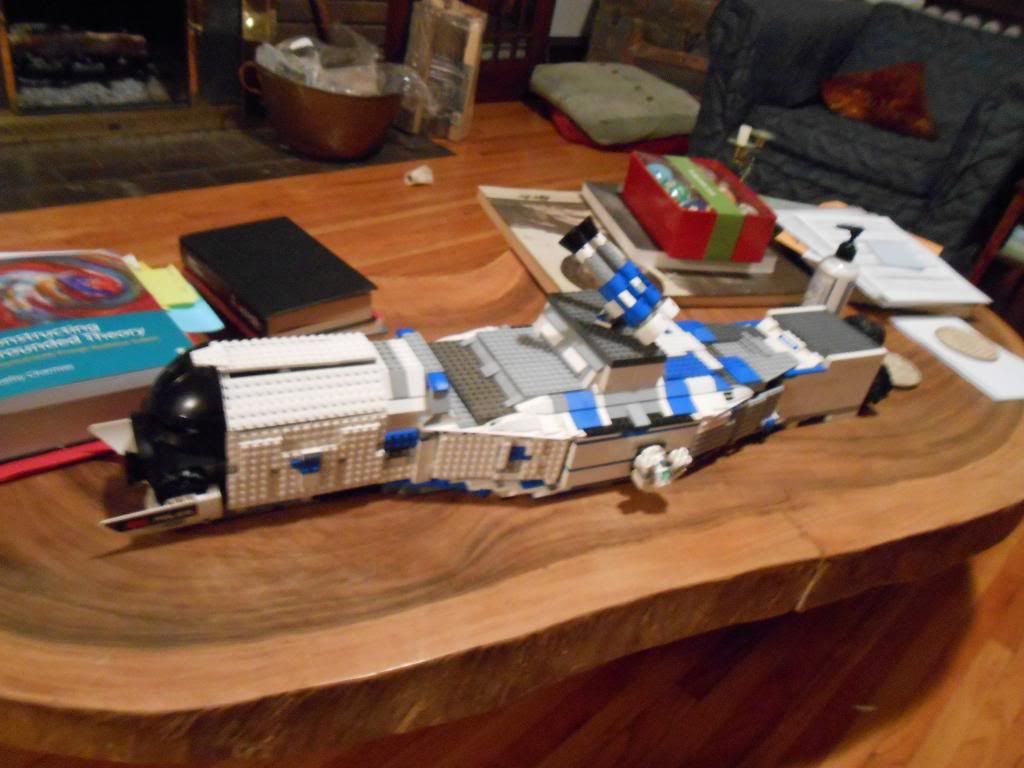 Here it is, posing with a fig wielding an
OTC
for size comparison.
Although intended to be escorted by supplemental craft, The Elodin houses a powerful Glaive Beam extending from the mouth of the Titan Mask. It sometimes goes by the nickname of Shoop Boi for it's resemblance to the meme.
A dual heavy laser cannon provides support against most heavy opposition.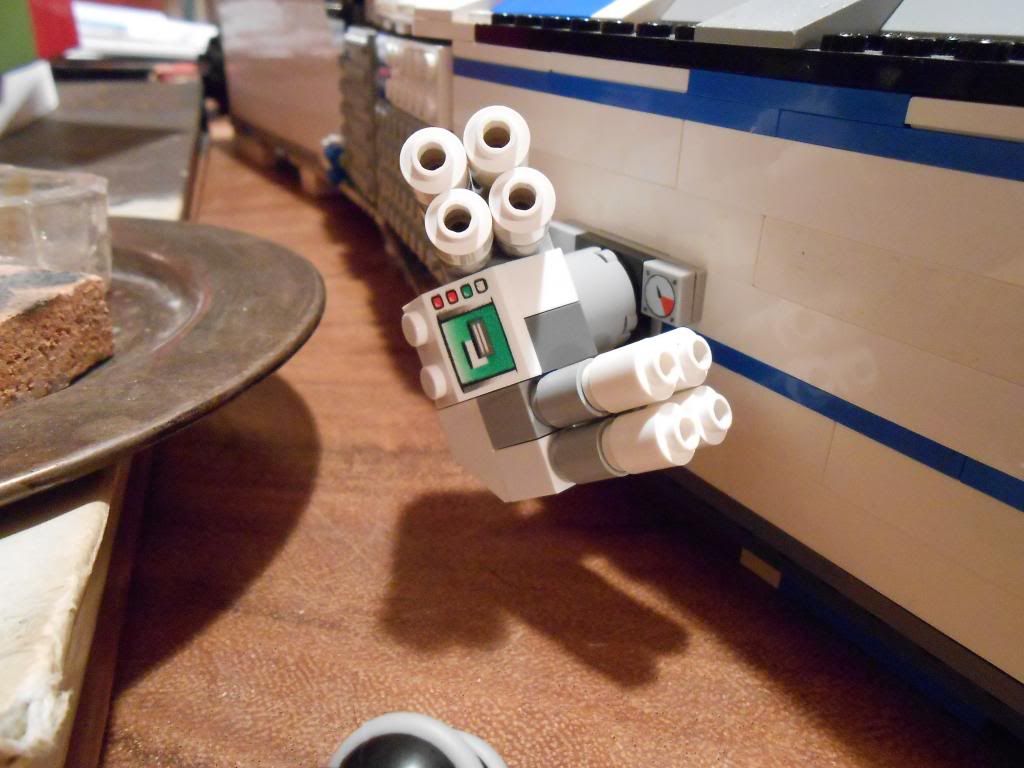 For anti-fighter defense, it has a pair of Pegasus missile systems, capable of firing 2 MkII missiles off per tern apiece.
Tri-Core engines allow this ship to power in and out of atmospheres for insertion and extraction.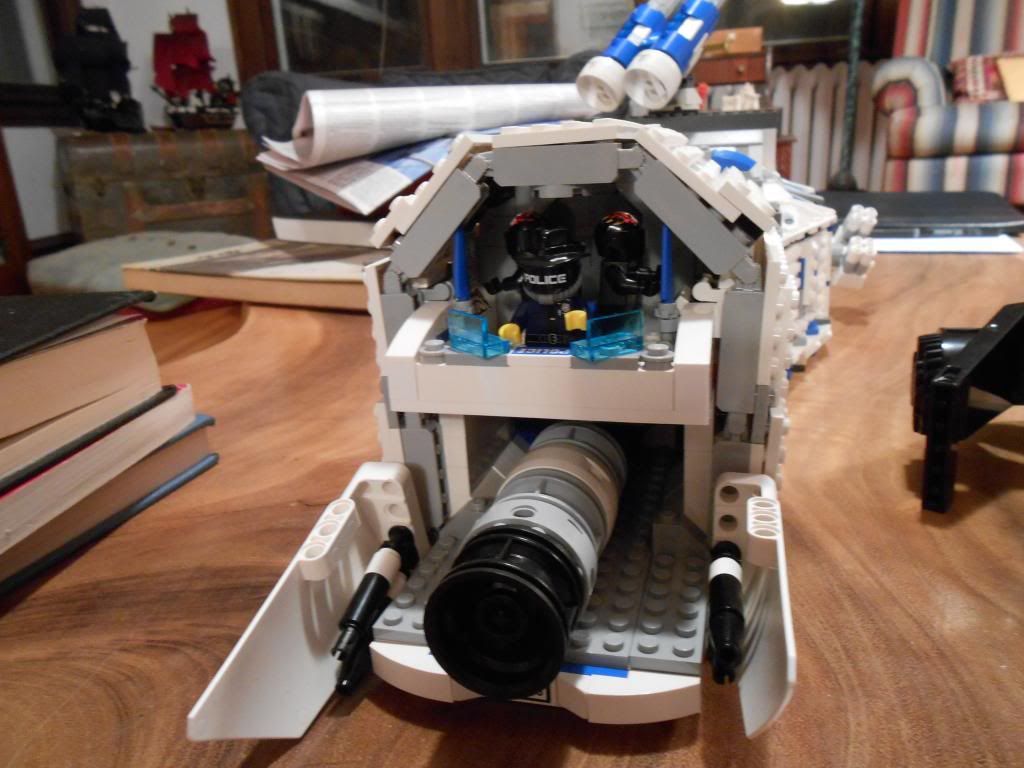 With the Titan Mask removed, you can see the Bridge and a larger portion of the Glaive Beam.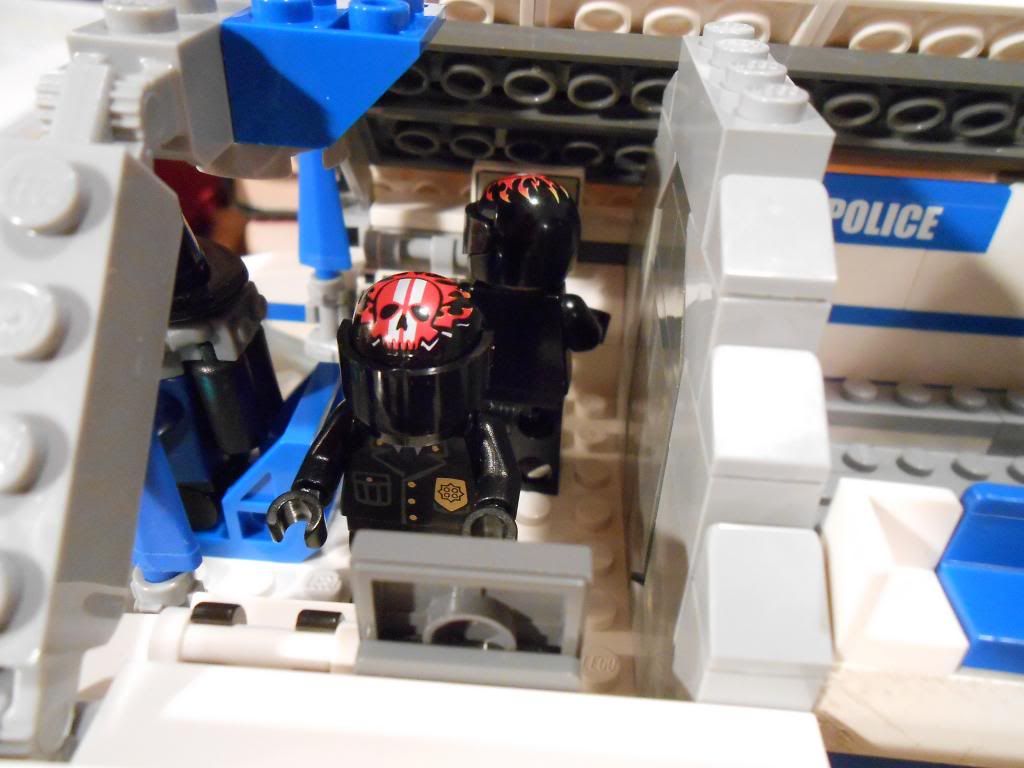 The two gunners at their stations, there is also a pair of electrified batons holstered on the wall for defense.
The Bridge is secured with a Moonbase Secure(tm) standard door.
The Glaive Beam is actually completely removable, although it will not function when off the power grid, the gunner of this weapon also is a bit of a show off.
With the beam removed, the Mask's mouth functions as the main entrance and exit, as shown by the SHIP's security officer.
In just the space that the beam took, a full squadron of 15 infantry can fit, and that isn't even the main compartment...
This is, in this slightly blurry photo, you can see the main deck, it can be fitted as a carrier, mobile command center, or as a troop transport than can hold a startling 50+ figs and two armored cars at one time.
From here you can also see the ladder to access the bridge hallway.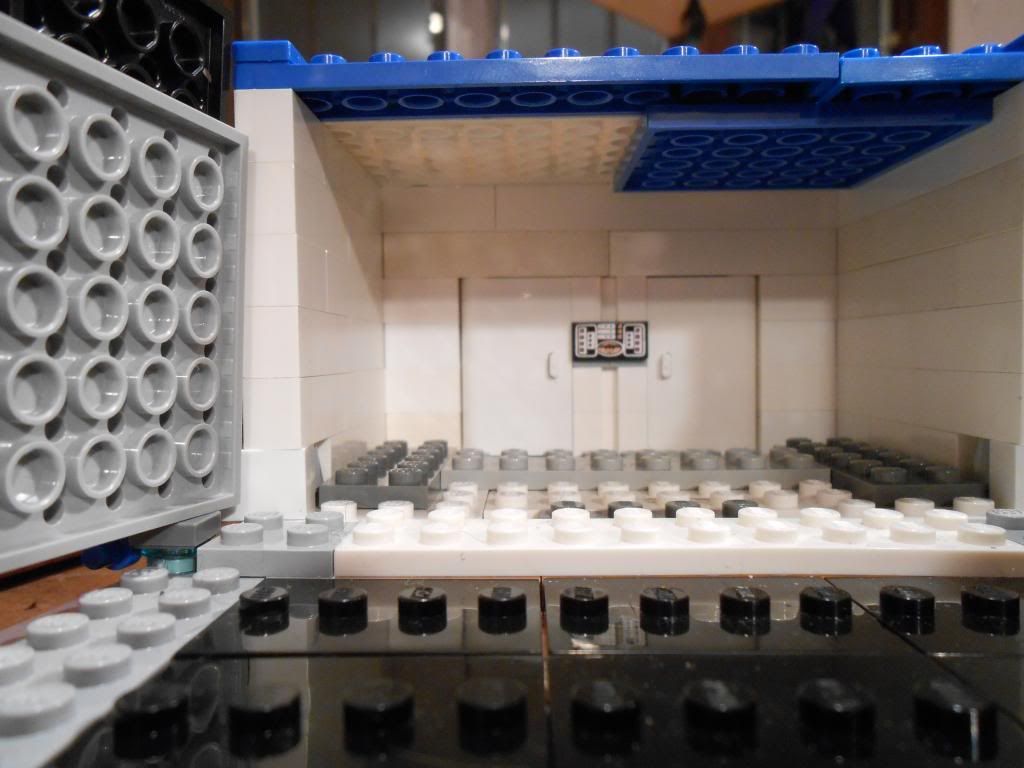 The doors to the mysterious engine room, although not measured with the main troop compartment, it can probably hold another 10 men.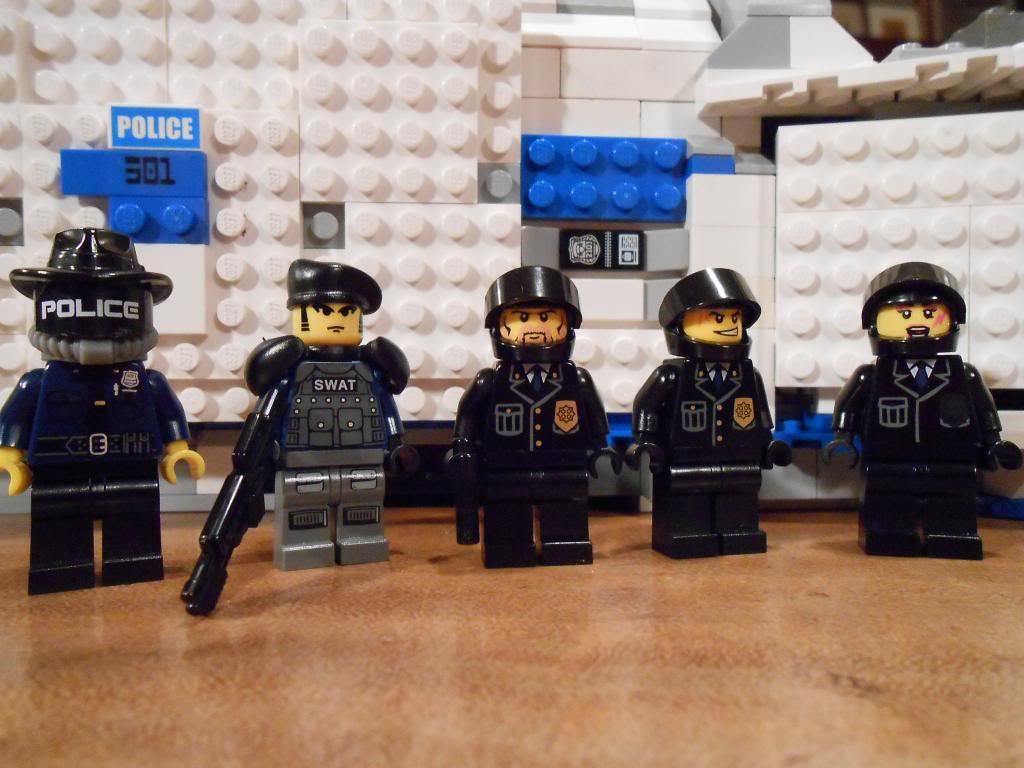 The crew of this fine ship, led by the illustrious Space Detective, with a security officer and 3 gunners.
I couldn't think of a cool one liner for this, so you guys fill in the blank
Bluefog has accidentally found a good one liner!
Bluefog wrote:its sort of like a giant penis, flying through space, penetrating new worlds. And not in a mean way either.