Warning: Very short.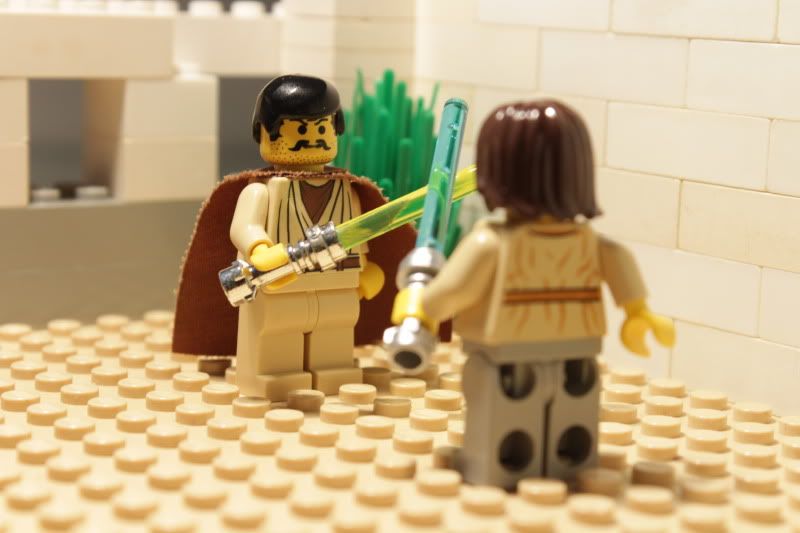 "Very good, Arthur. You're beginning to feel your opponent."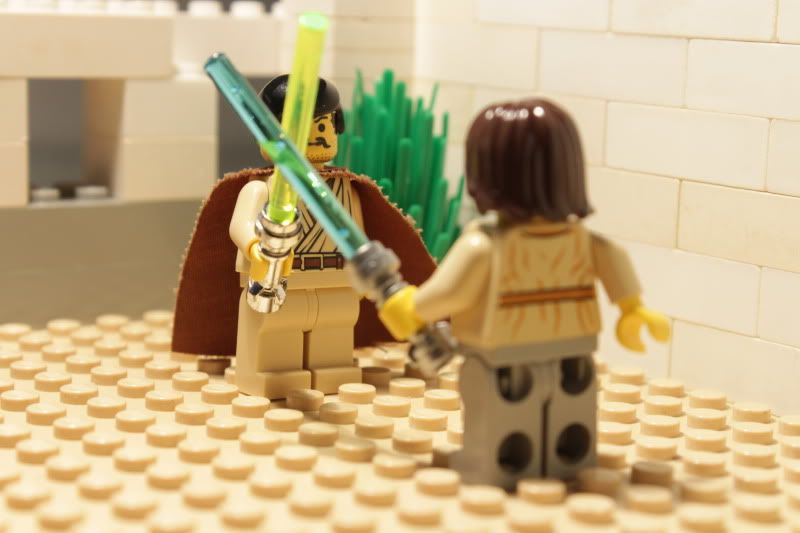 "Your form lacks strength. See how easily I parry your attack, young prince?"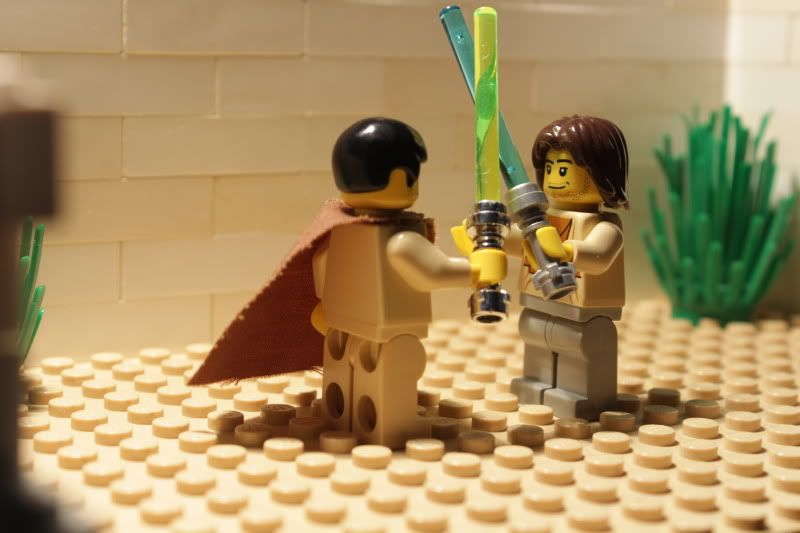 "Give me a sec and I'll pound your face in the sand, master."
WHOOSH
"Pounding? The only pounding here comes from the farce."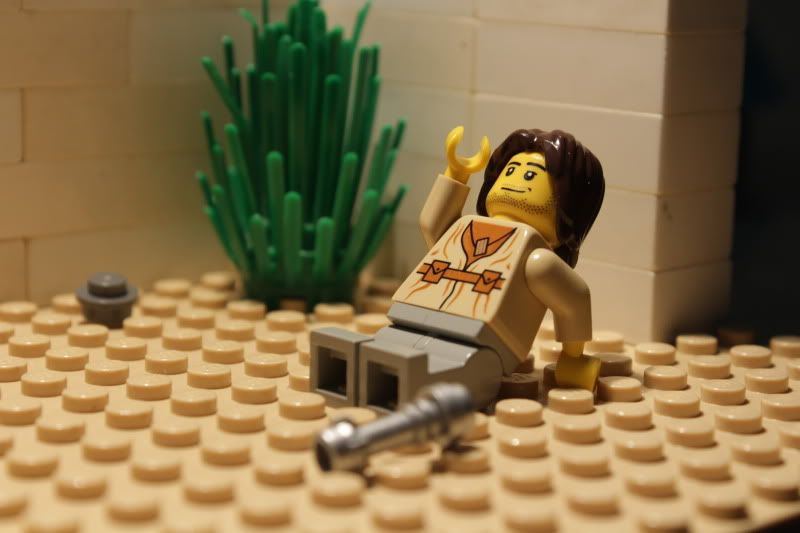 "Yeah, I keep forgetting I can still use the farce, just not may-tricks."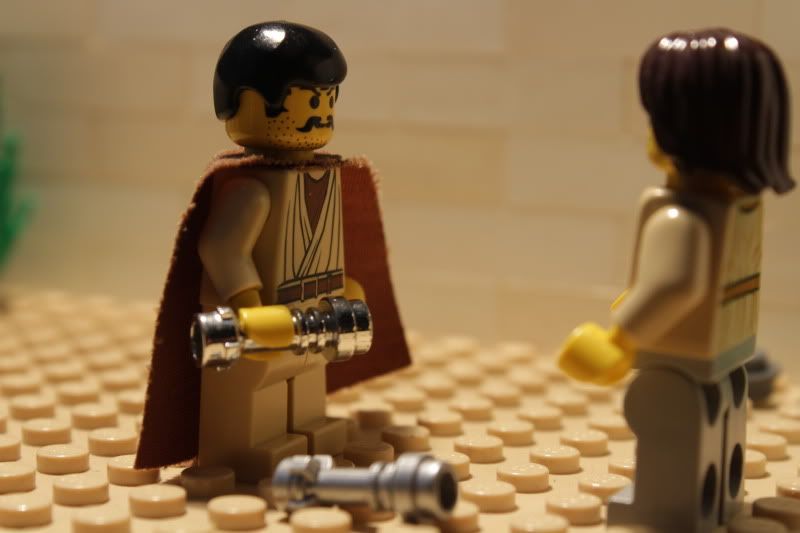 "You have great skill in both areas, but you are still not allowed to use may-tricks until you've mastered the farce. Fear not, young prince. You are progressing faster than any of my other pupils. I take my leave."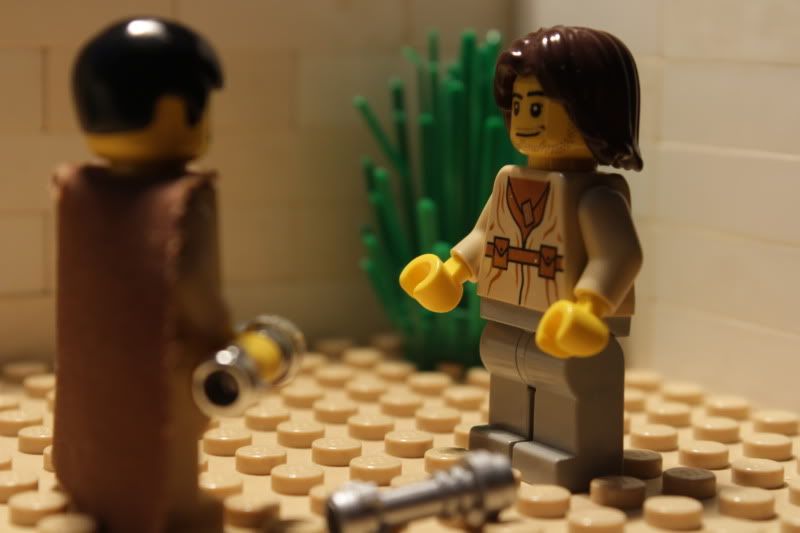 "Thank you, master. I'll do better next time."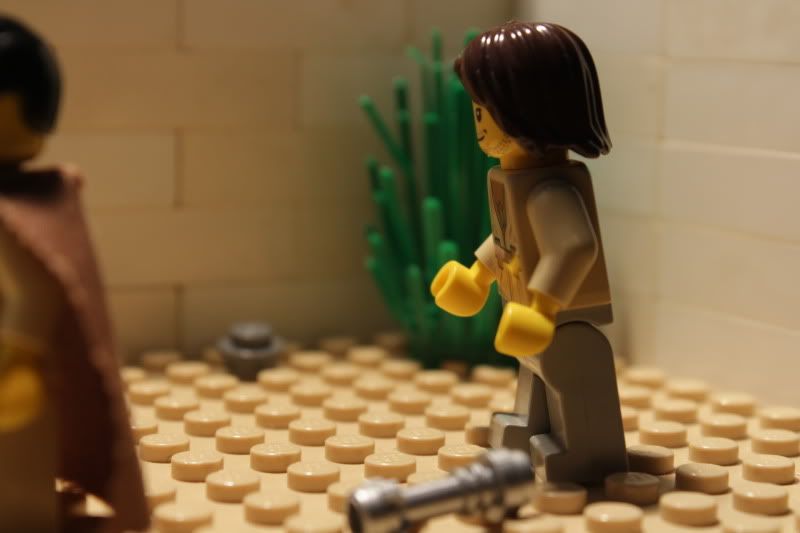 "What's that?"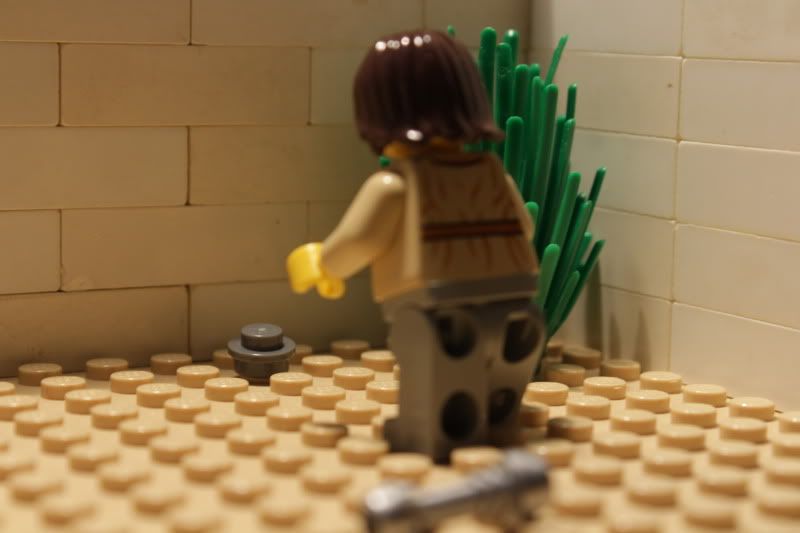 "Looks like a message stud."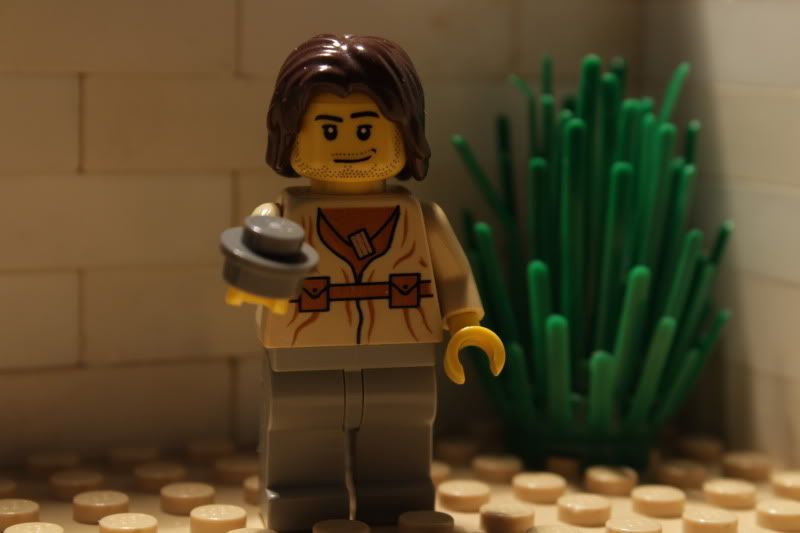 "Congratulations, Arthur. You found the grey circle on the sandy floor. You must be sooooo proud..."
"Why is master so sarcastic all the time?"
"The elders have deemed you worthy of attaining greater power. Normally, we would never allow this, but we are short on time. Great events are about to unfold across the galaxy and your part to play is fast approaching. Meet me in the tek labs tonight after supper. Fear nothing. You are ready."
Meanwhile...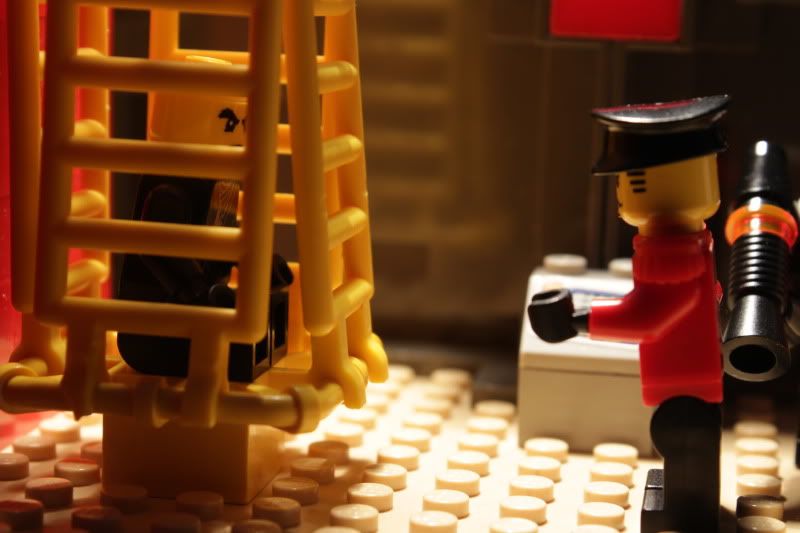 "That's it?! That's your great secret?! Avalon was destroyed and Hopklis Nur with it! You don't have a leg to stand on! If I had wanted to hear a lie then I would have called my girlfriend and asked where she and my brother were last night! I'm a fool for having listened to you!"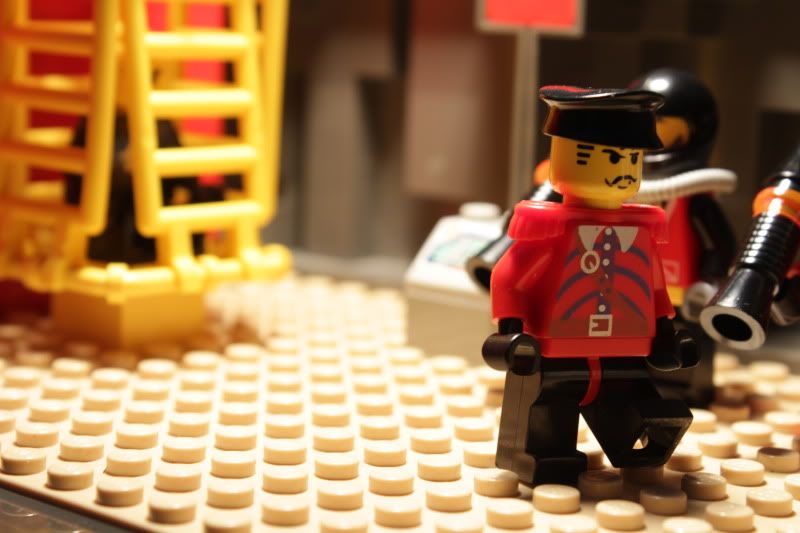 "Guards! Execute the prisoner immediately! ...how could I have been so stupid...?"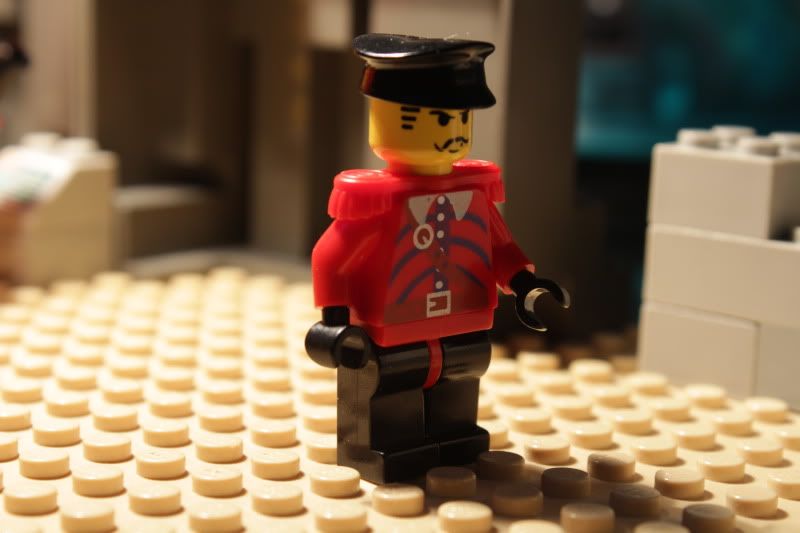 "Then again, he could have inspected those ruins before Avalon's destruction. That makes sense..."
B'ZAP!
"AAAAHHHH!!!!!"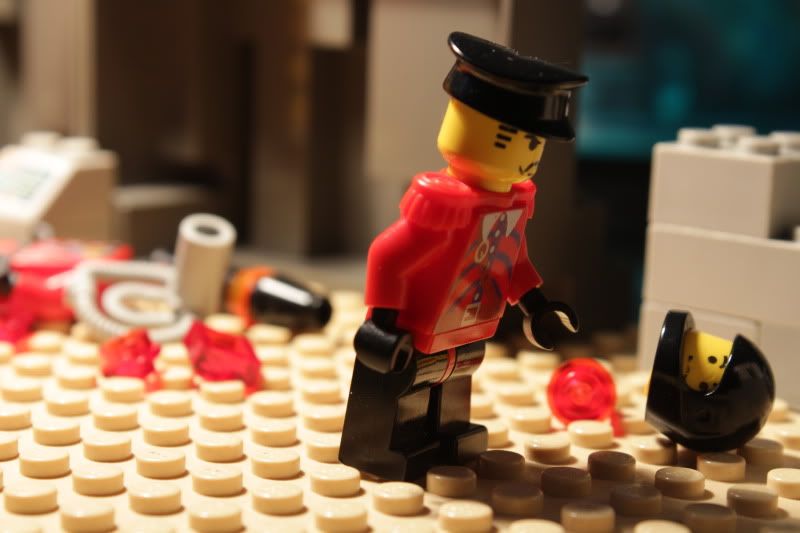 "Now this is a new development..."
"Tricking the Ming into thinking you're not the person for whom they are searching is clever enough, but to fool me as well... I must say, you are quite good at your job."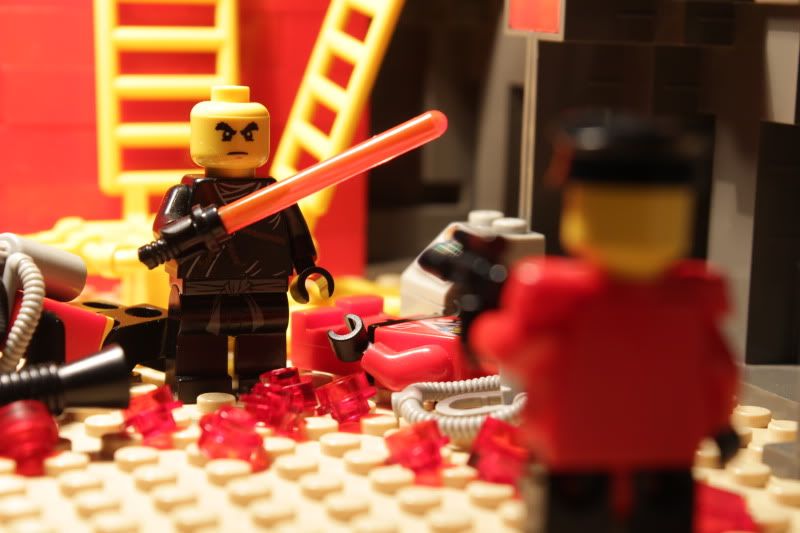 "I don't blame you or any of the Menggu, but I'm getting out of here one way or another. Now, get out of my way."