Mummies: Darkpaladin
One mummy tries to kill the tennis player, but only succeeds in cutting her hair off.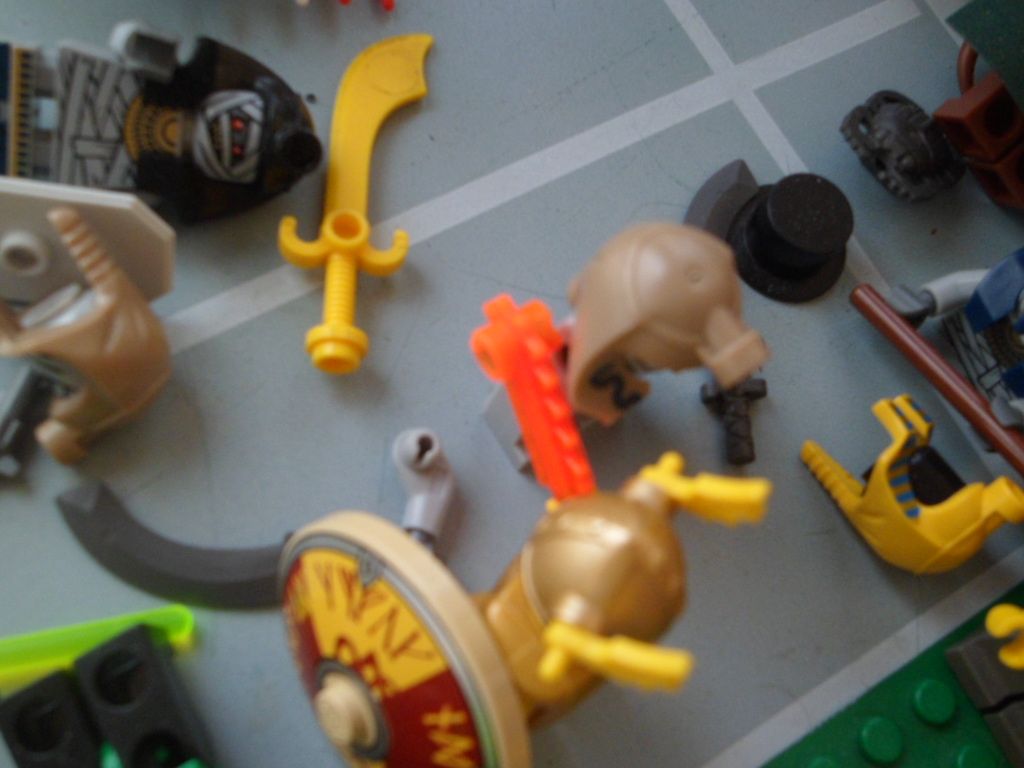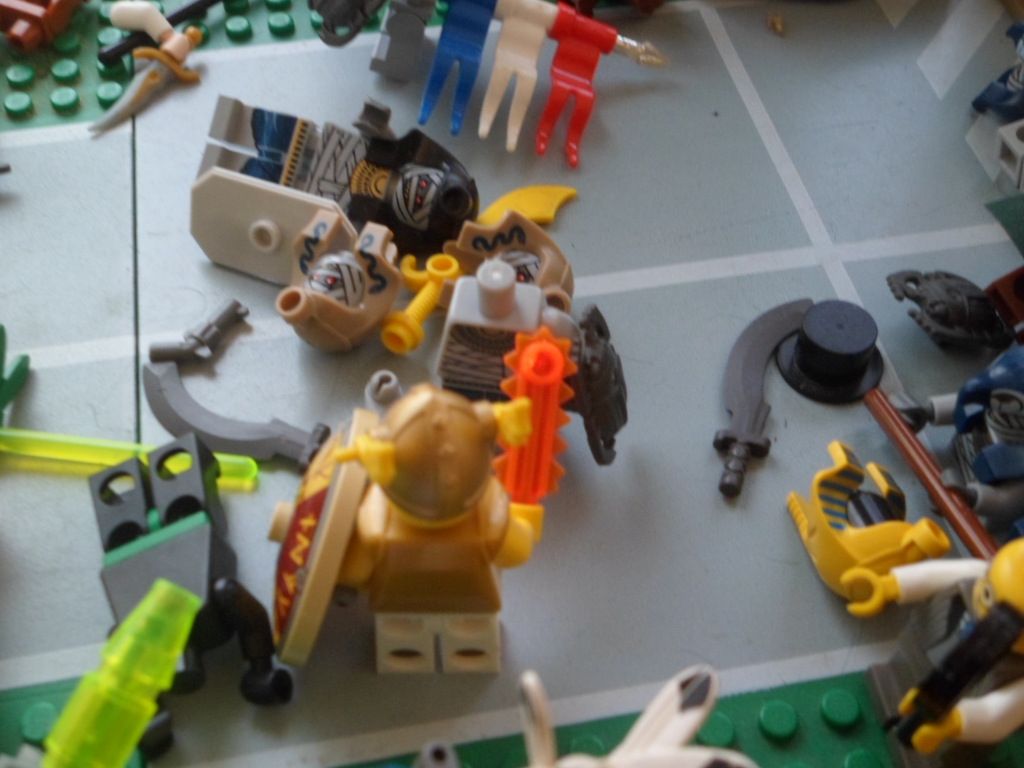 She gets pissed off and turn into a valkyrie, who promptly destroys the mummy with her
OTC
.
The mummy impaled on the flagpole tries to stab HMG with it, but the damage is too low to do anything.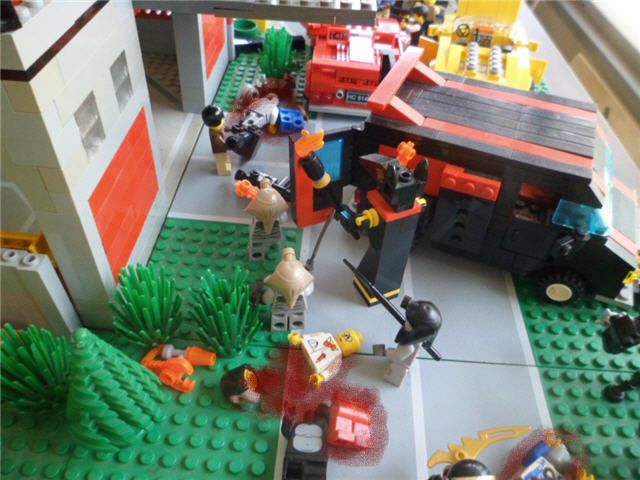 The rest of the mummies move up, but don't do anything of note.
The Exterminator-Zupponn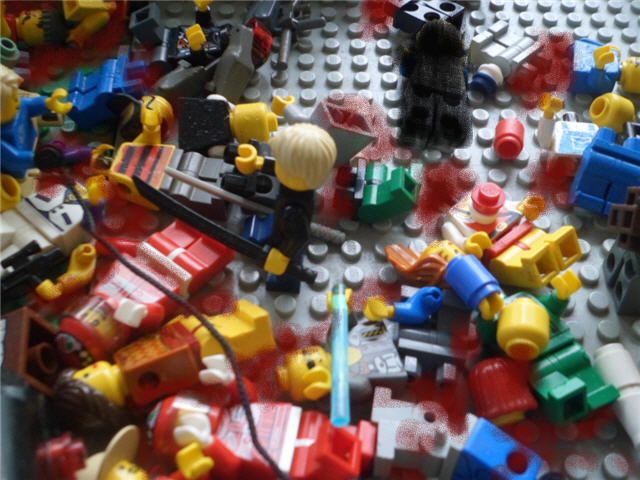 The exterminator attempts to use Kevin as a projectile to kill Psy.
"Must Kill. Must Kill. Kill. Kill. Kill0101010101001010101010101110101010" The Exterminator short circuits and his programming is rewritten.
The Exterminator puts Kevin down.
New Objective Unlocked!- Protect Kevin
Police-Lawmaster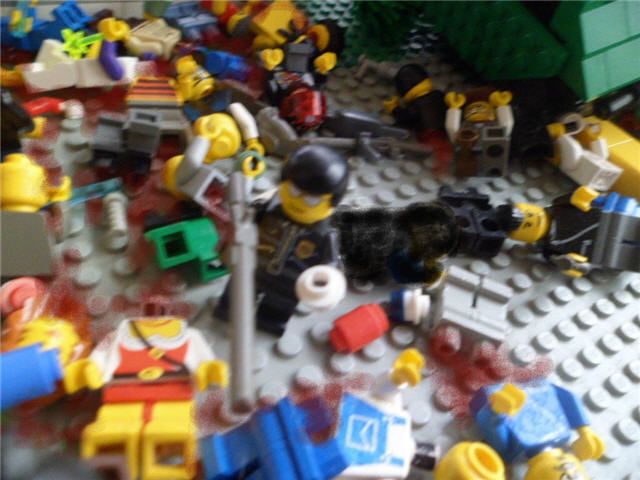 Jenkins eats a donut, successfully restoring 1 hp.
Jenkins fires his shotgun, injuring John Woo (-1hp) and killing Guy Fox.
In his last moments, Guy Fox reveals that he's wearing a suicide vest.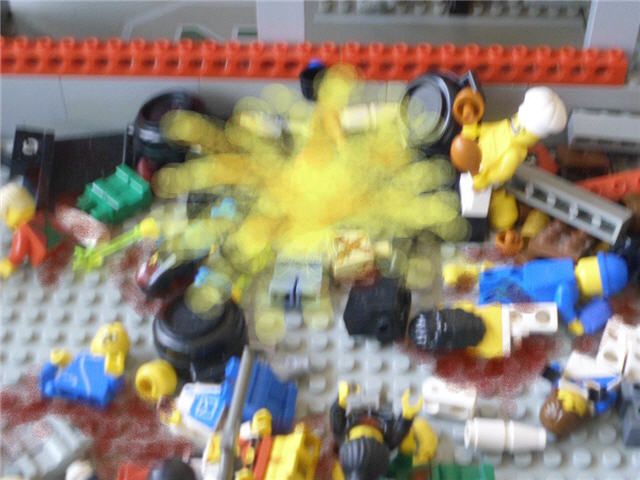 He goes out with a bang, killing the drummer chick, destroying the percussion section and causing John Woo to lose another hp.
Faction Eliminated from Map- Looters
Objective Achieved- Stop the Looters
Duke Ossum and Sgt Cortex- alphafalcon541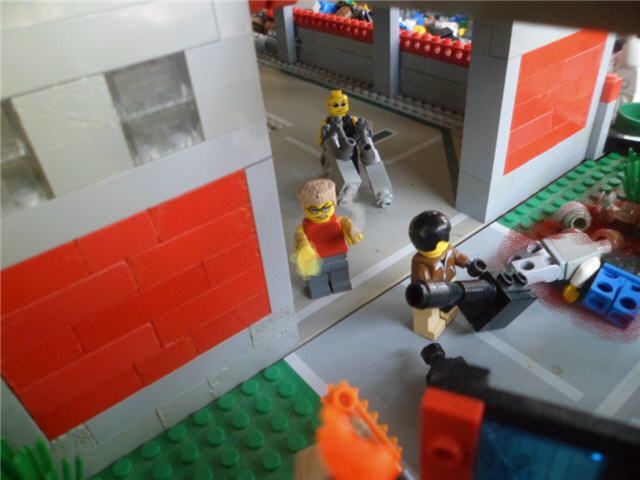 After running through the warehouse, Duke Ossum and Sgt Cortex. Both heroes being used to shooting first and asking questions later, they decide to open fire on the mummies. Sgt Cortex hits Duke Ossum by mistake, but this doesn't hurt him, it only succeeds in making him angrier as he guns down a mummy.
Metal Cultists- heavyfishcannon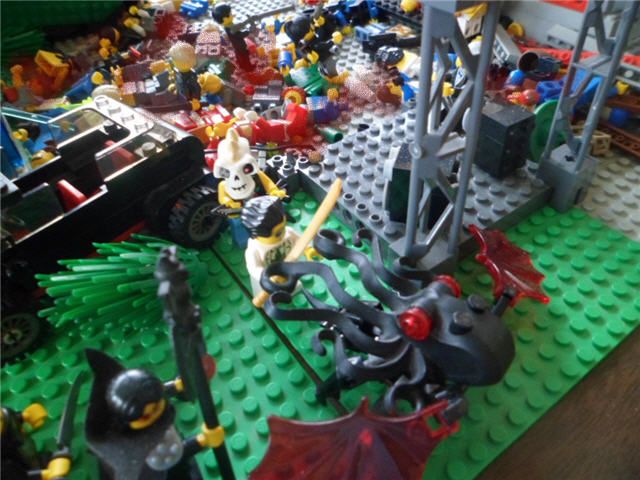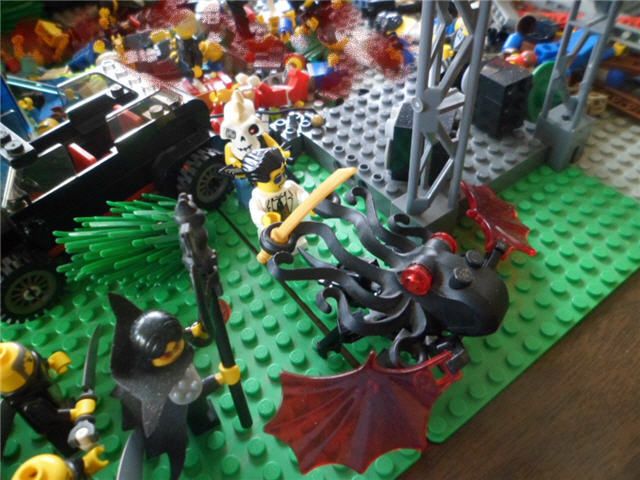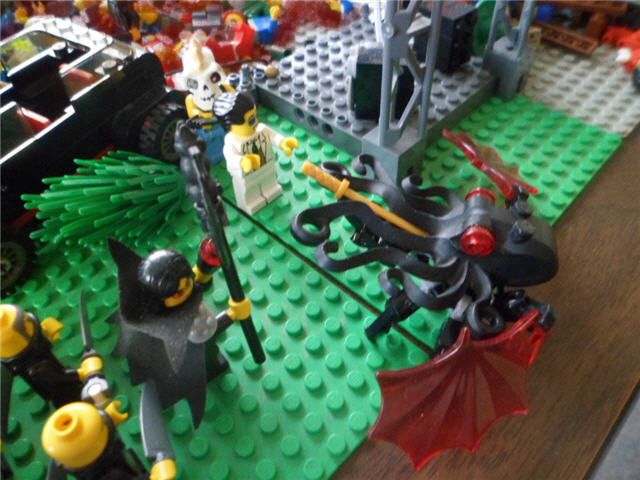 The Brikthuloid abomination attempts to trap Psy with its tentacles. It only succeeds in taking his sword, which it eats, losing 1hp in the process.
Ozzy runs up to Psy...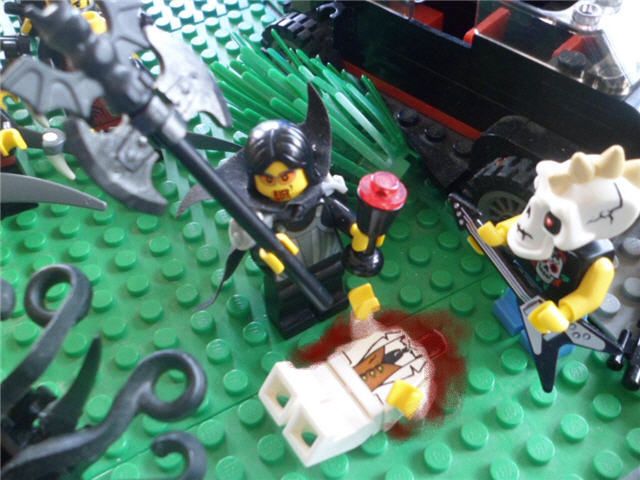 And bites his head off.
Objective Completed- Kill Psy!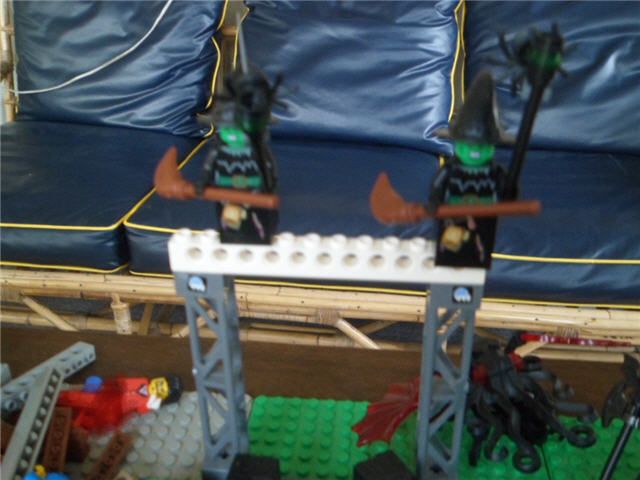 The witches fly to the top of the stage for a better vantage point.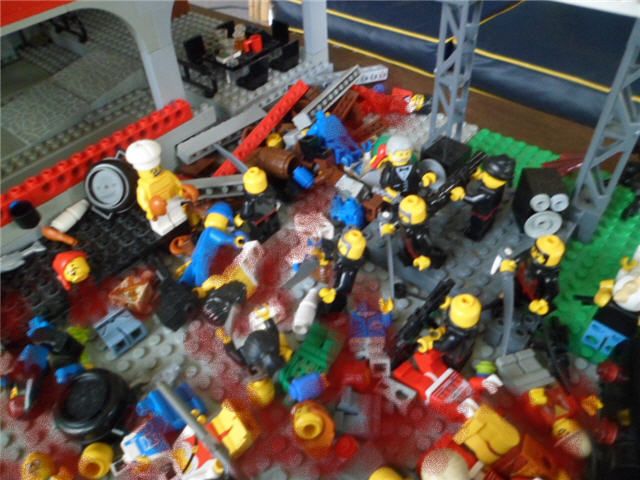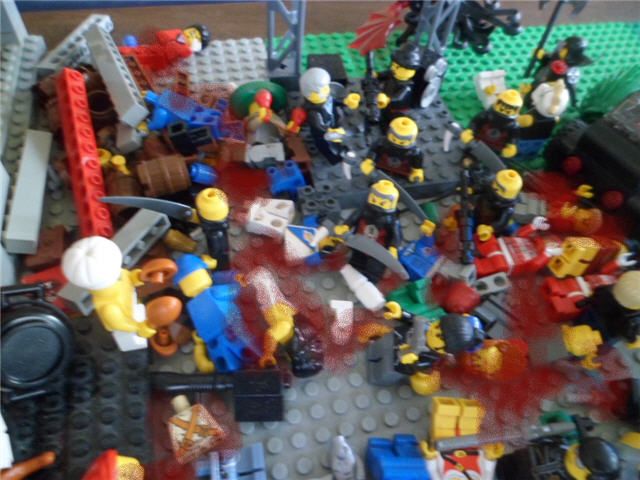 The rest of the cultists wade through the mass of bodies, eager to convert others to the cult of metal. The first person they try to convince is Tommy Alfredo, who refuses.
"I'll never go over to the dark side!" he shouts, "My white sauce would never be the same again!"
"Then you shall die!" the cultist responds. The cultists can't carry out their threat this turn, so they just stare at Tommy menacingly.
Quetzalcoatl- Pwnerade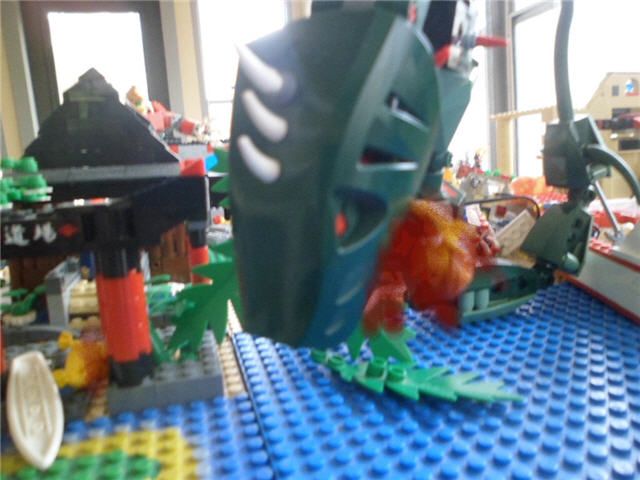 Quetzalcoatl eats the surfer who attacked him last turn.
The Master- DeltaV
The Master jumps off of Quetzalcoatl and onto the Aztek temple. He tries to hadouken a corrupted spaceman, but his damage roll was too low.
Metal Fucking Santa- Brikboyz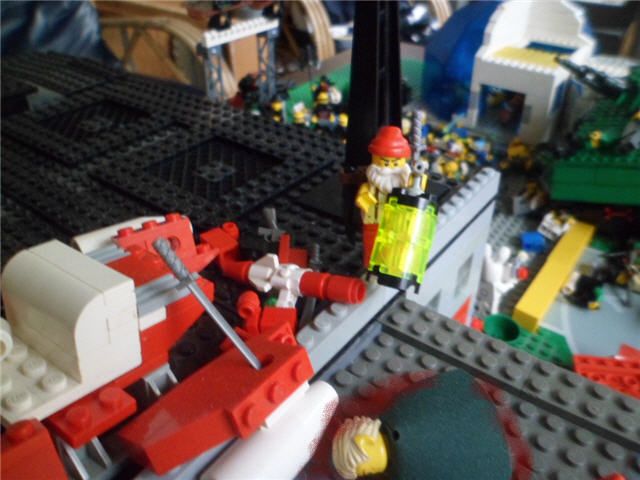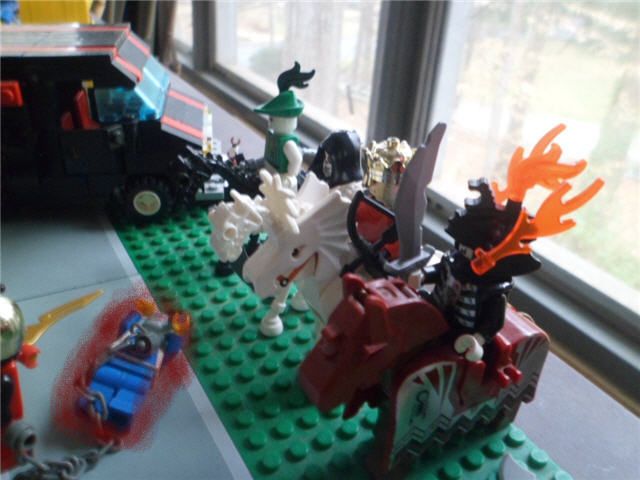 Santa attempts to convince Warhead and the other three horsemen to ally with him for a keg of maniac beer, and succeeds!
Santa then uses his rocket launcher to blow up a corrupted spaceman.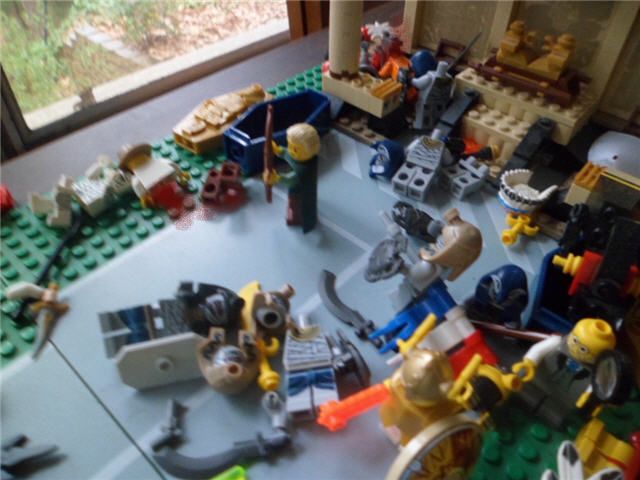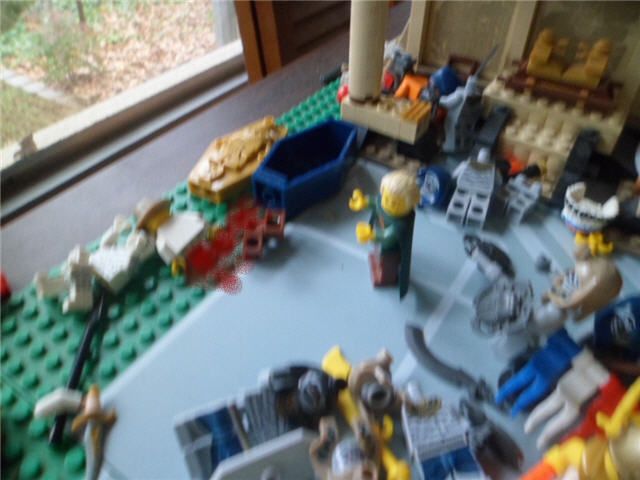 The elf tries to shoot a mummy, but his bow snaps.