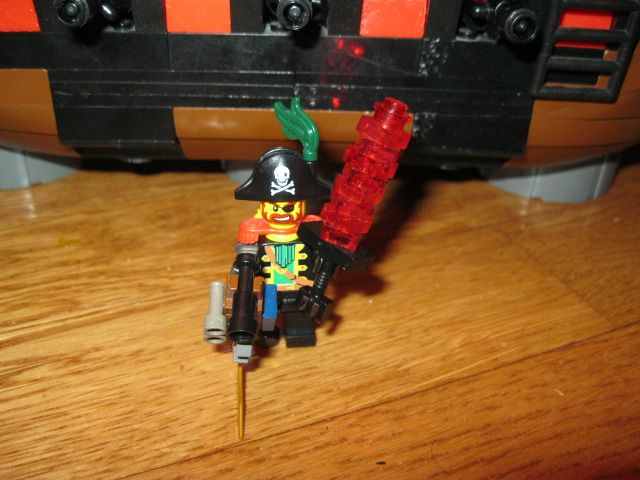 Here is Captain Strongarm, one of the most feared space pirates in the galaxy. He lost an arm and a leg in battle, and decided to replace them with improved robotic versions. His robotic arm is stronger and has blade, mini-cannon, double-barrel shotgun and compass attachments. He also wields a
RT
nova claymore.
Here are some of his crewmen. From left to right they his skipper, Voodoo Jim, who has magic powers and wields the ghost dagger, which can cut through almost anything; Deadeye Tom, a sniper with a cybernetic eye; Gentleman Jack, a former Britannian rocketeer who is now Captain Strongarm's first mate; Gurta Grindsaw, a space ork who enjoys blasting her enemies full of holes almost as much as carving them up with her autosaws; and Francisco Roboto, Strongarm's robotic navigator and translator.
Here are the expendable crewmen, with the marginally less expendable crewmen wearing power armor.
Strongarm's frigate, the
Event Horizon
, which gets its name because when it arrives, there is no escape.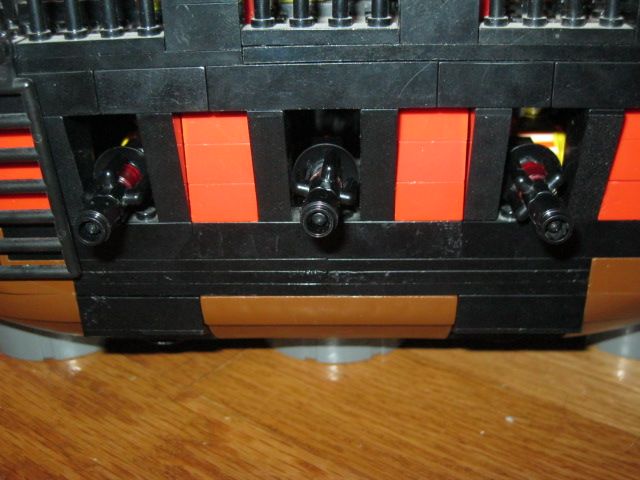 The
Event Horizon
has a battery of 3 laser cannons per side. It's also got two rocket launchers in the front, as well as a rotating 6" railgun turret.
The back of the ship. You can see the engines and the captain's quarters.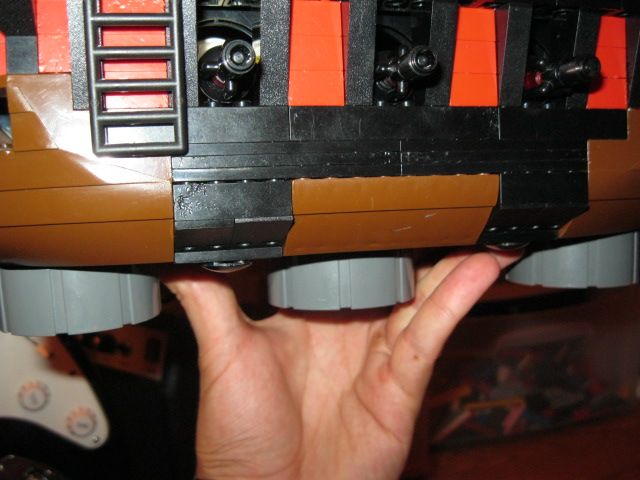 The ship also has three large engines for vertical propulsion.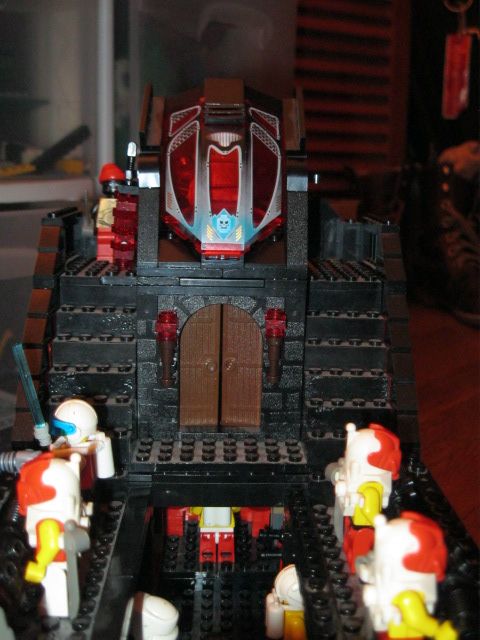 The masts lift off for access to the lower deck.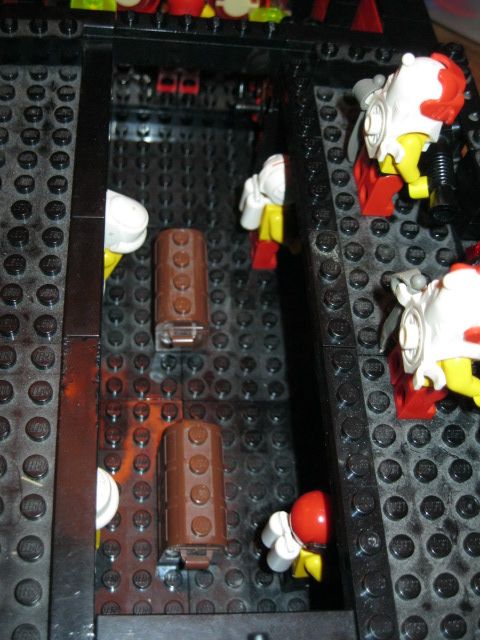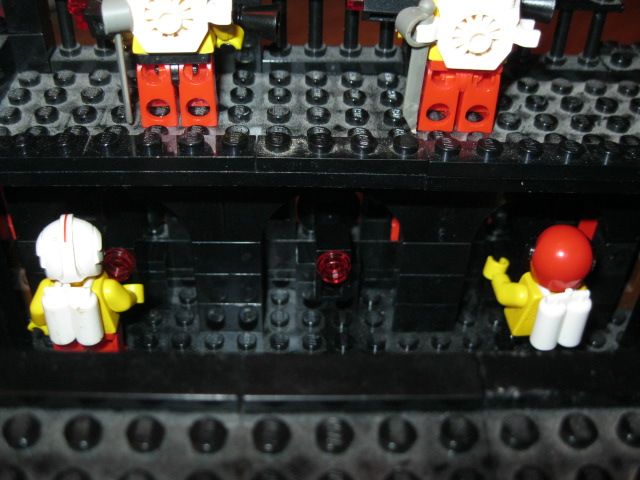 Here you see crewmen manning the ship's cannons. The chests hold their weapons.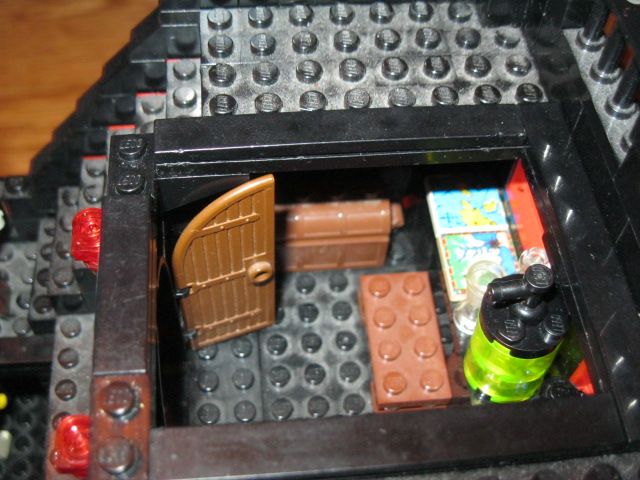 The bridge lifts off for access to the captain's quarters.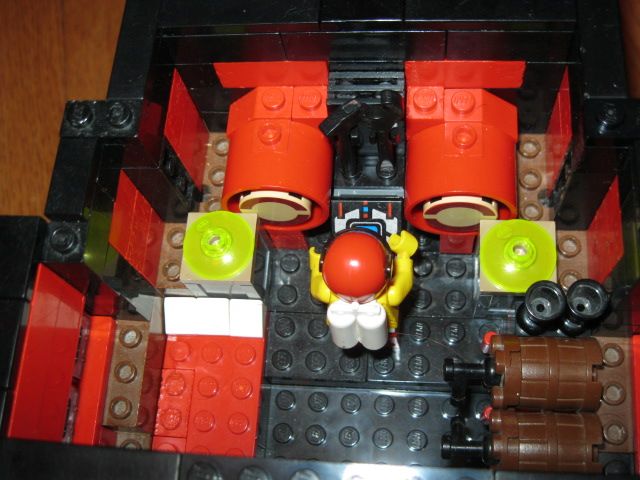 The captain's quarters also lift off for access to the engine room.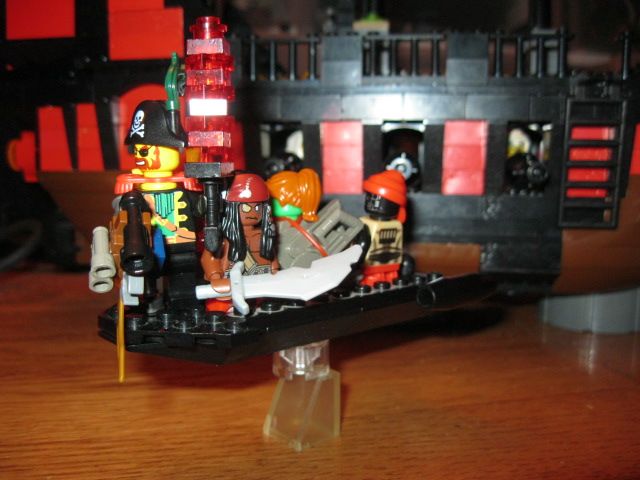 The
Event Horizon
also has a small skiff for boarding and landing.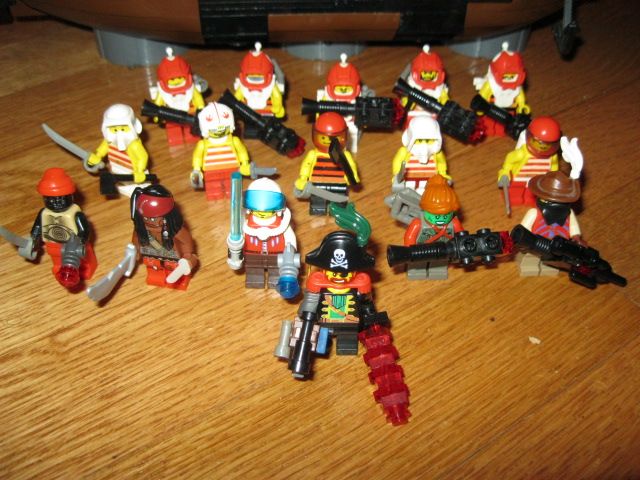 To the inhabitants of the galaxy: consider yourselves warned!