The space sharks are a company of ruthless mercenaries who will take any job and fight any enemy, as long as the pay is good enough. I've posted this army before, but I've recently updated them.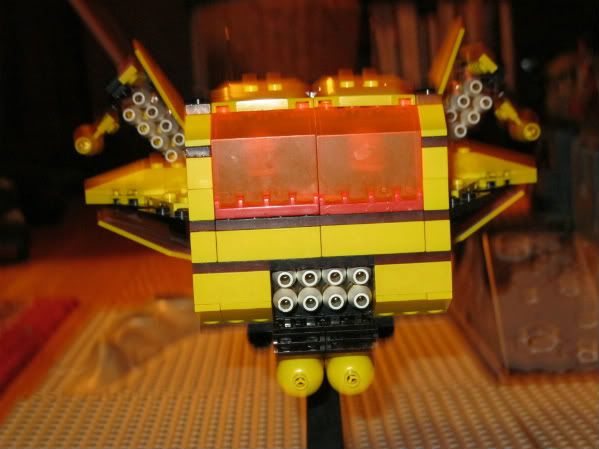 Here is the Hammerhead Assault Shuttle, the heavily armed and armored dropship used by the space sharks in their missions. It was essentially a heavily modified cargo ship.
This is the Hammerhead MkII, which has been redesigned to look sleeker and more predatory, in effect more sharklike. The space sharks also decided that while hidden weapons compartments were cool and all, they didn't serve much practical purpose for a mercenary company that always went in guns blazing. This shark bares its teeth, 20 missiles and a quad-barrelled turret to be exact, to intimidate its prey.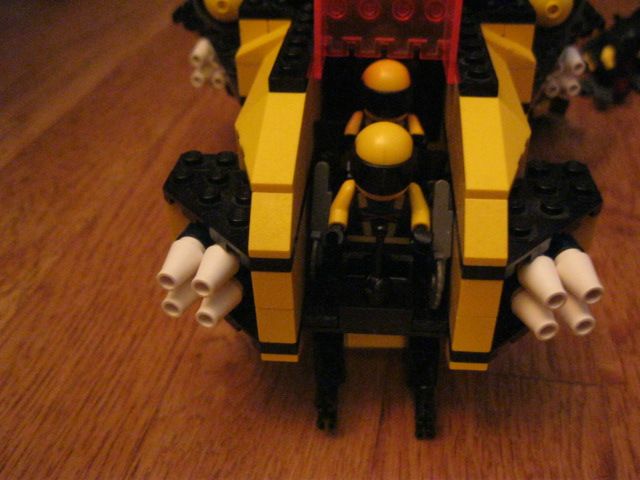 The ship has a pilot and a gunner, both of whom have laser SMGs with buzzsaw attachments.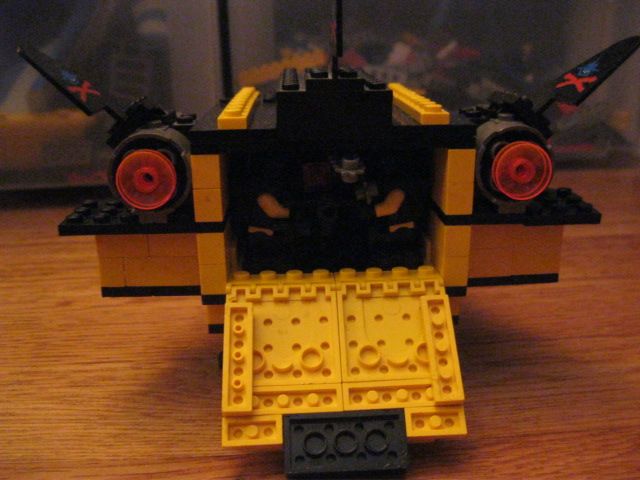 Like the MkI, the Hammerhead Mk II has a large door in the back to allow for rapid disembarkment.
Unlike the Mk I however, the MkII has the cockpit and troop bay separated by a removable window.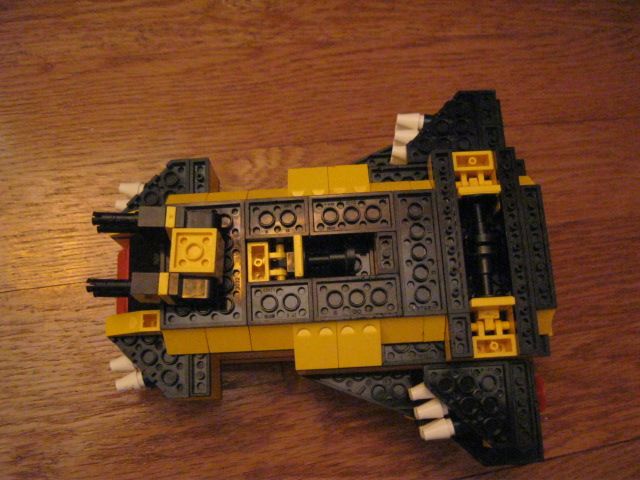 Another feature of the MkII is fully retractable landing gear.
The leader of the Space Sharks, Captain Jaws, is back with a vengence. His has an HMG with an
OTC
bayonet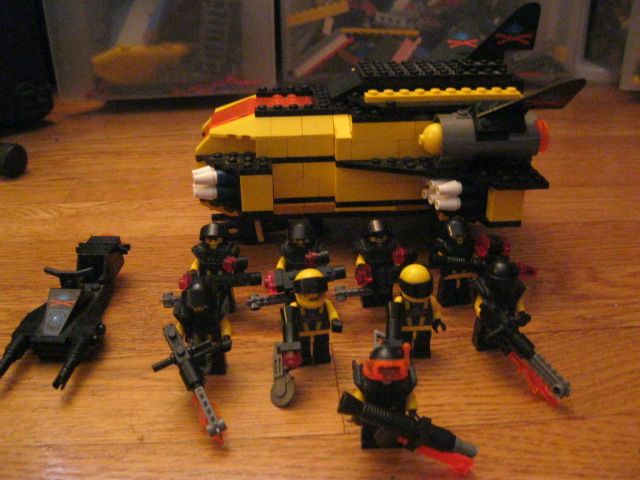 Here he is with the rest of the company, who are armed with laser rifles with chainsaw bayonets, chainsaw flamethrowers and a laser sniper rifle. Where there's blood in the water, the sharks will come!