Suggested listening:
http://www.youtube.com/watch?v=QKthfwBW1TU
In the far reaches of the universe, there once was a highly advanced civilization. They used their teknology unwisely however, and this led to their downfall. In the ruins of their once great city, only one man survived the destruction. He has made it his quest to scour the universe for dangerous teknology and prevent it from falling into the wrong hands.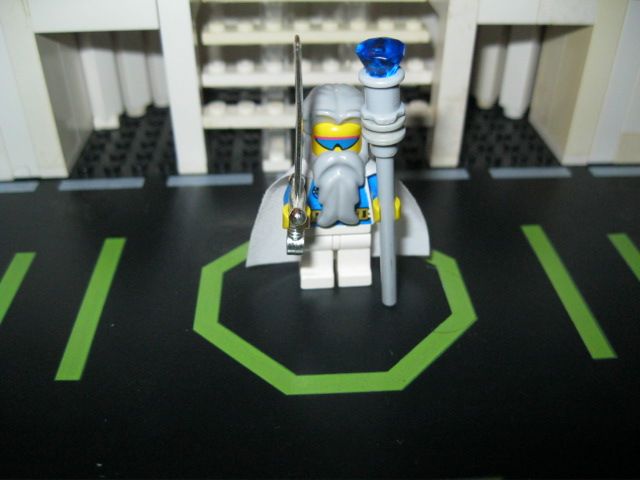 He is known as the Tek Wizard. In addition to his vast knowledge of computers and robotics, he possesses farce powers, allowing him to manipulate all kinds of machinery and electronics. He can channel energy through his staff, and wields the double-edged sword of Teknology.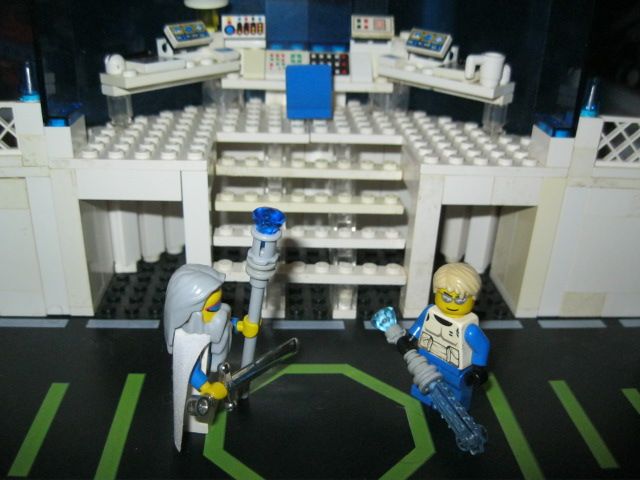 Here is the Tek Wizard with his young apprentice, Luke Skyhopper. Luke also has farce powers and wields a
Blue Transparent Chainsword
.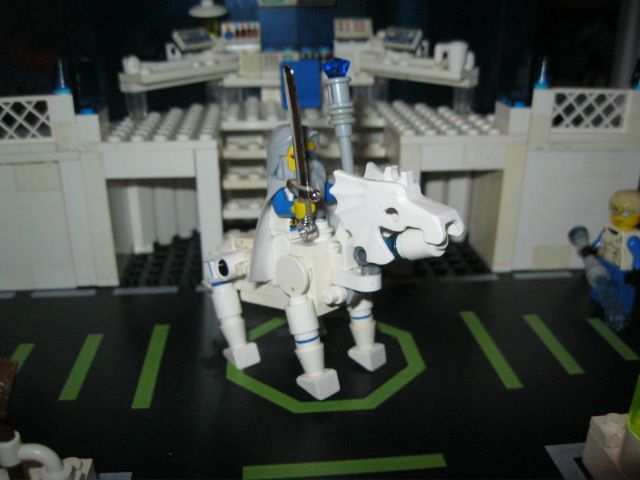 The Tek Wizard also has a robotic steed named Shadowhax. Shadowhax has a built-in laser in his head.
The Tek Wizard has also constructed a small army of powerful combat robots, called Seraphs. The Seraphs are strong, mobile and heavily armored, truly a force to be reckoned with. They are armed with plasma rifles which have under-barrel plasma grenade launchers. The Tek Wizard will use his mind to subvert and control other robots, but considers them inferior and disposable compared to the Seraphs, essentially like robotic minions.
The entire army, ready to save the universe.