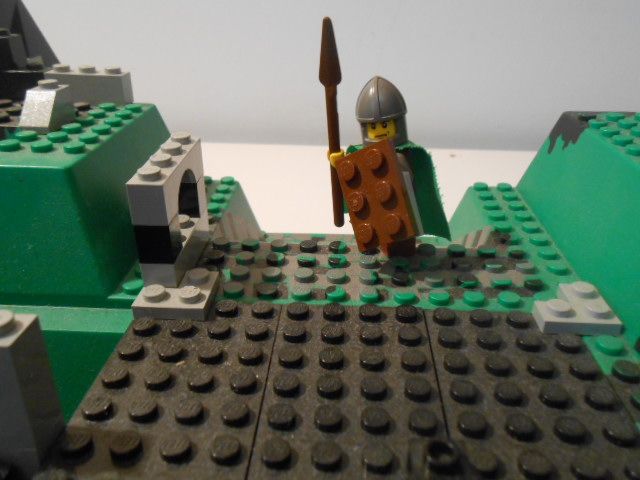 A Medivo Elven Phalanx creeps cautiously into an old ruin, and with good reason...
Because an AotD necromancer is haunting it!
The Phalanx uses his shield wall ability, upping his defense and lowering ranged enemy's ability to hit.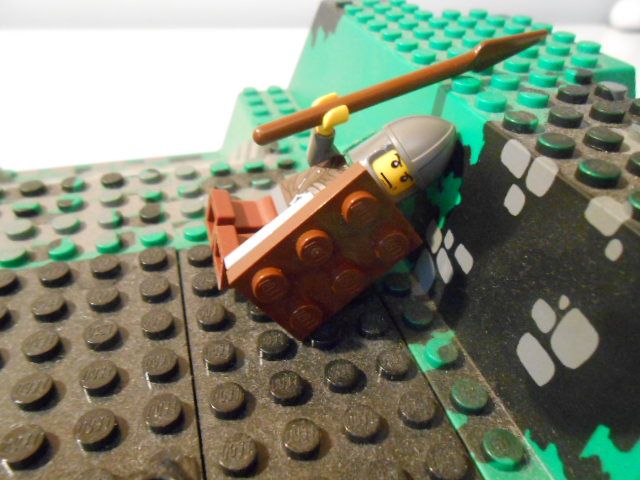 But the necromancer hits anyway with a ranged wand attack, and wands can't be parried by shields, so the Phalanx suffers a hit.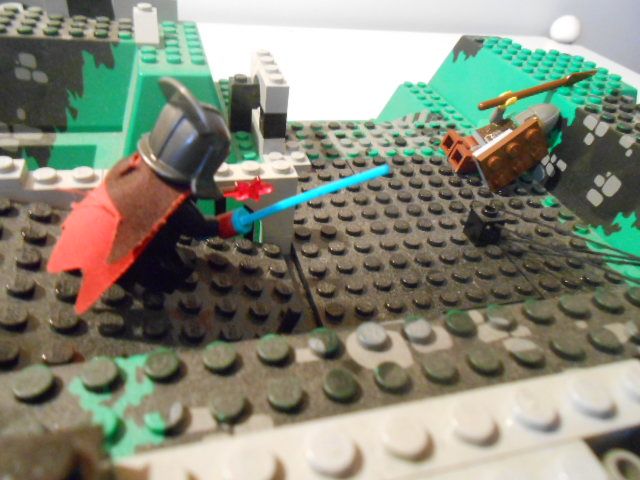 The necromancer runs in to settle things with his death blade, but to his surprise finds his enemy is getting up!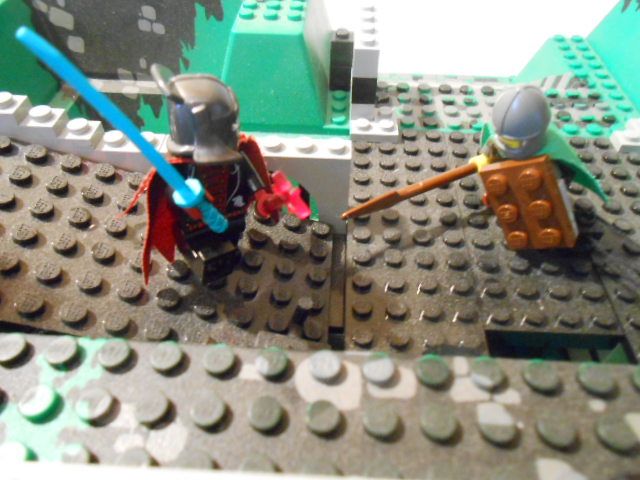 The elf charges...
His momentum knocks the necromancer backwards, but his spear misses its mark.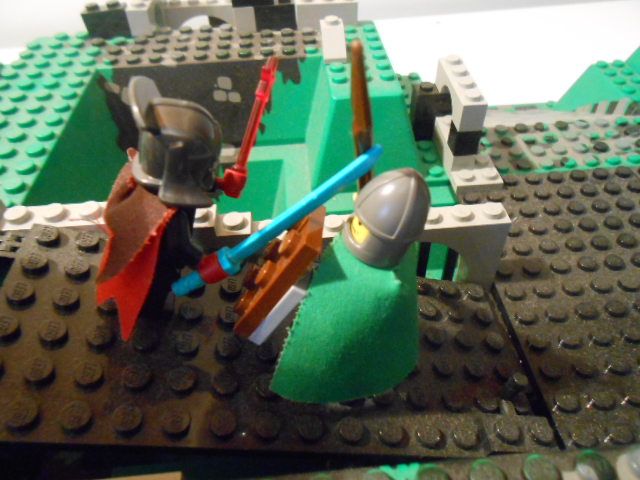 The necromancer gets up and strikes with his death blade, but the elf manages to parry. He readies his spear for a thrust...
But it gets parried as well!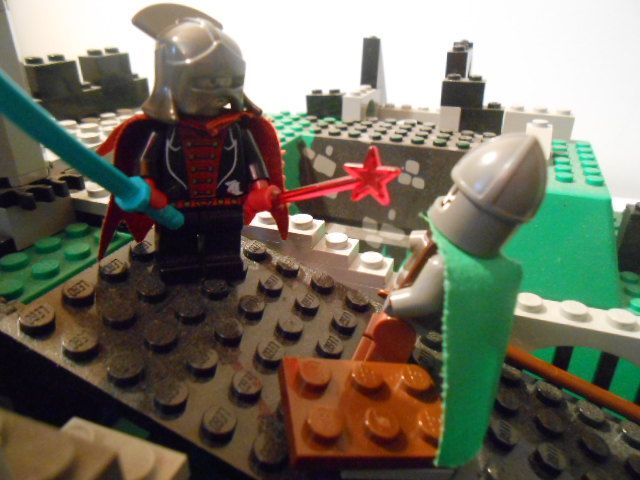 The necromancer then uses his last ability, dark magic, to try and turn his enemy inside out, but the phalanx withstands it. Since all weapons have been used and the necromancer is in the lead though, the battle is ended.
The undead are silent even in victory. Narrow victory (1-0) to the necromancer.