Hi folks. Lord Mercat and I are currently camped out at the above named convention. Lord Mercat assembled a killer battle set up complete with dynamic rivers, swirling magic, and floating platforms. Today and tomorrow we will be getting some battles in. I took some preliminary shots of the display set up: Dragon Guard vs Mythic Order at the ruins of Thairm.
Here are two shots of the "display" depicting a staged battle. Lot's of neat poses and arrangements, though this is, in and of itself, not reflective of an actual brickwar. The set up was produced merely for the joy of the public.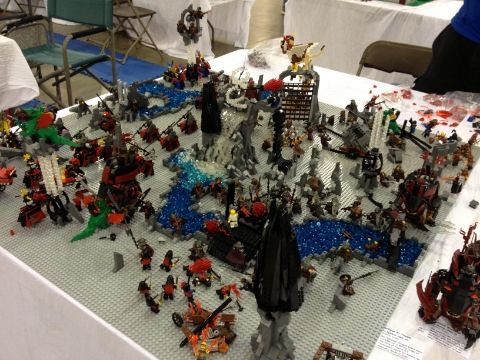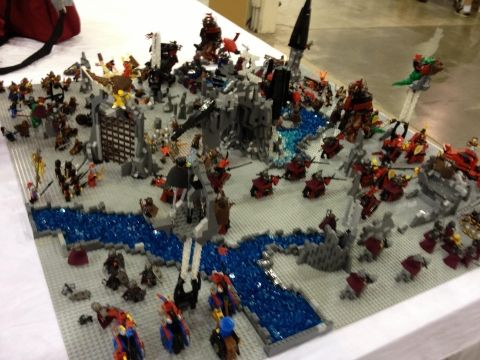 The centerpieces to Lord Mercat's medieval faction - which I am told was more hastily completed JUST for the convention and the sake of our coming battles - are three murderbeasts. The Murderbeasts are rancor figures for which Lord Mercat has produced custom armor. Their awesomeness cannot be overstated: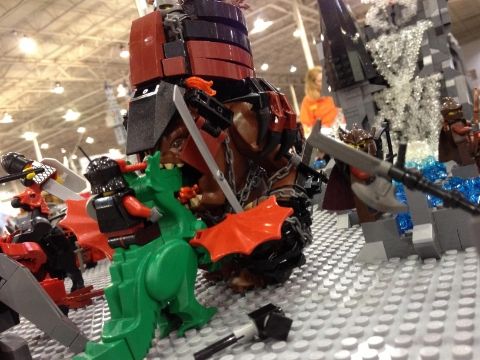 Some shots depicting various action sequences: a mage tackling the guardian of a magic sword, a ballista being blown to smithereens, a warg drowning a Dragon Guard archer...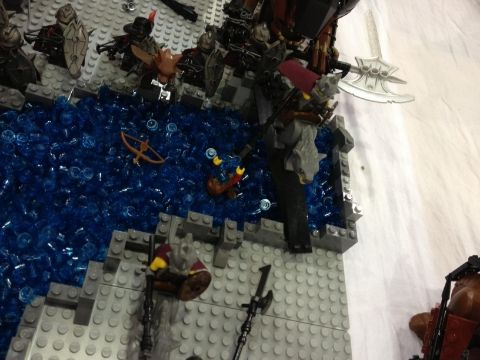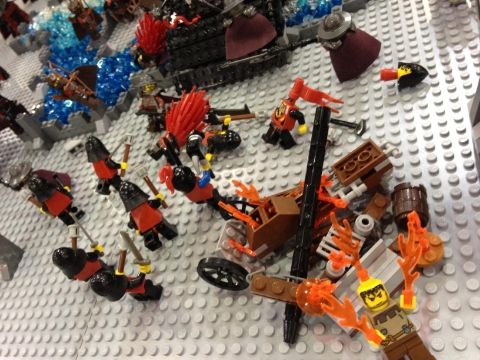 .
One of the more interesting facets of our games is this particular character whose function you should easily ascertain.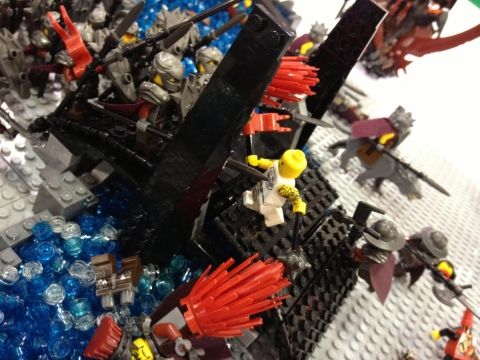 A few more action shots: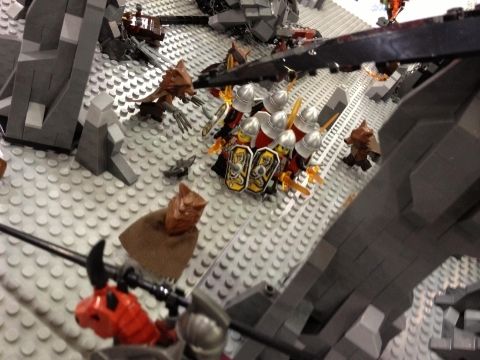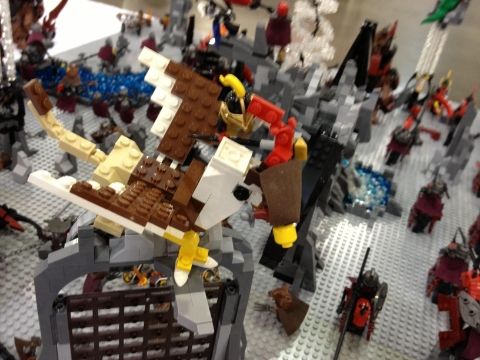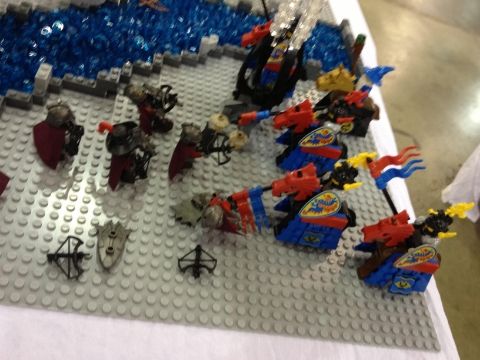 And these next few take some explaining. So Lord Mercat has - quite inexpensively I might add - been able to acquire a pretty full faction of Black Falcons while at Brickfair. Almost 50 at less than $3 for a fully equipped figure. Thus we decided that the display ought to have some roving Black Falcons jumping into the fray. The ironic thing was that the MOC castle to the left of our table space was in fact garrisoned by someone elses Black Falcons! Made determining "where" the Falcons came from pretty easy, lol!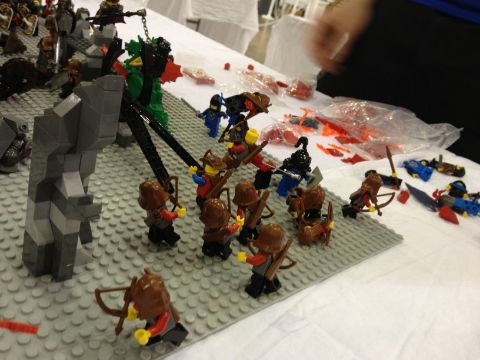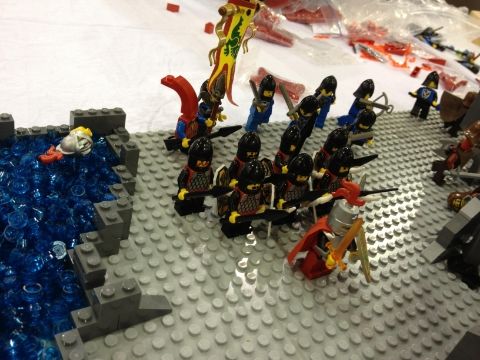 Hope you enjoy these teasers. We'll have better battlefield shots, some dramatic vignettes, and two battle reports headed your way soon!
~Rev.